Latest news
Monaco Grand Prix: a Blueprint for Live Audiences?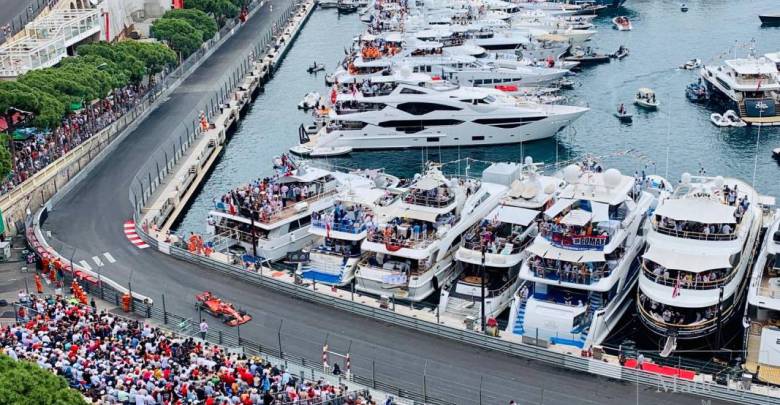 The racing world is getting very excited about the possibility of the Formula 1 Monaco Grand Prix being the first in this Covid era to have a significant live audience. This would be a critical move forward because there is an incredible desire by live audiences to watch Formula 1. So many want to be beside the tracks in the midst of the action and not just to have to follow the action on television. 
At the first Bahraini Grand Prix toward the end of March, a few vaccinated spectators and those proven to be cured of Covid-19 were able to witness the race which concluded with yet another win by Lewis Hamilton.
Historic Monaco Grand Prix Success
But these earlier attempts are minor compared with what we might see in Monaco, particularly after the success of the Historic Grand Prix which catered to live audiences for Saturday's qualifying as well as for the prime race action itself on Sunday. Only the Friday pre-racing trials were held behind closed doors. 
That weekend's success in Monte Carlo with a live audience – albeit under very tight health controls – may be the barometer for the future of live audiences. 
Safety First in Monaco 
It took a near army of volunteers to be screened and tested and organising seating to provide healthy spacing of spectators to pull off the success. In the end a gauge of one-third of the seating capacity of just short of 20.000 spectators was chosen for safety – so 6.500 lucky fans, chosen principally from residents, a significant proportion of whom had already been vaccinated, got to watch the Historic Monaco Grand Prix live. 
Monaco as a Potential Blueprint for Live Audiences
So this is what is exciting Stefano Domenicali, CEO of Formula 1, who gave an interview to Sky TG24. There was some dismay that there would not be live audiences in the Grand Prix of Portugal and Spain, but there is optimism that Monaco would be the first Grand Prix where a limited number of people should be admitted, hopefully at least on Sunday, for the culminating race. If the situation improves, that could be the blueprint for a gradual reopening and Formula 1 fans will be given the opportunity to participate live beside the tracks in future Grand Prix. Whether the gauge will be a third of the live viewing capacity or even 50% is acknowledged as still being under study. 
Women Racing in the Grand Prix 
Stefano Domenicali touched on a potpourri of other topics including the fascinating possibility of women racing on an equal footing with men in the Grand Prix. And why not! 
Also advances in sustainability in the future Grand Prix races is a hot topic and Stefano had some optimism about breakthroughs in hybrid technologies and Eco-sustainable gasolines.