Latest news
Monaco Grand Prix Events 2021: Tickets Are Already Being Snapped Up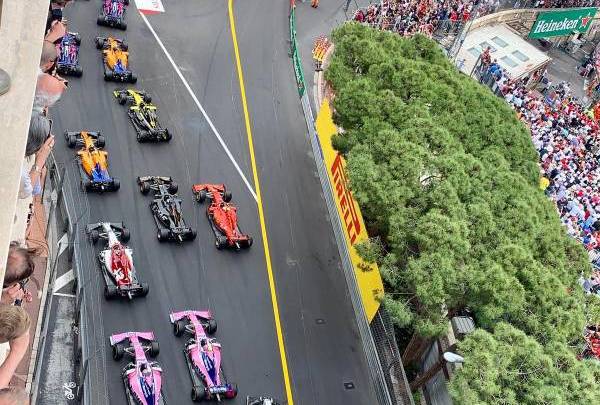 Monaco 2021 is a very special year in the 21st century Calendar for motor racing enthusiasts. It is so unique it is possible it may never happen again or perhaps only a handful of times in the century – who knows! 
Three of the great racing events in Monaco are happening in 2021 as if making up for the loss of all of the 2020 grand spectacles. 2021 features the Historic Grand Prix, the Monaco F1 Grand Prix itself, of course, and the ePrix. 
Tickets For Sale
And if you go to the Automobile Club of Monaco site you will see that tickets are already on sale. But don't "dilly dally" as some prime tickets, for example at Sainte Dévote at the Monaco F1 Grand Prix are already sold out. So put your skates on and order your tickets now. And, cross fingers that there is no bad news, but if for health safety reasons the race is not held reportedly your money will be refunded – that is according to the conditions of sale listed on the ACM website. 
Prices
The Historic Grand Prix has to be a bargain with prices typically at 50 euros but if you have deeper pockets you can opt for a 2 day Historic Classic Club box for 1500 euros. Some of the best tickets at the Monaco F1 Grand Prix itself reflect the exclusivity of the experience. Buying a ticket for the a peak race day like Saturday 22nd May would set you back around €300 to sit by the Casino, with views from Noghès corner costing around €150. For the ultimate final day Sunday of the Grand Prix, tickets can cost you as much as €650. Or if you like to make you luxury expenditures in the thousands you can snap up a VIP booth for 5,250 euros for two days. A little cheaper, where you will get change from your thousand euros there is the Charles Leclerc Fan Pack, which opens the door to spending a couple of privileged moments with the driver for €800.
Many tickets though, even for the Monaco F1 Grand Prix are available at levels that don't break the bank. For the first day of the action you can pick up a ticket for between €70-€80, depending on the seat. 
Where to Buy the Tickets 
Tickets can be purchased on the ACM event website or at the ACM official ticket office, 44 rue Grimaldi.
Don't miss out, you only have to walk or drive around Monaco nowadays to capture the excitement as all the stands are in place ready for you to see the action as soon as you have your ticket and place reserved.