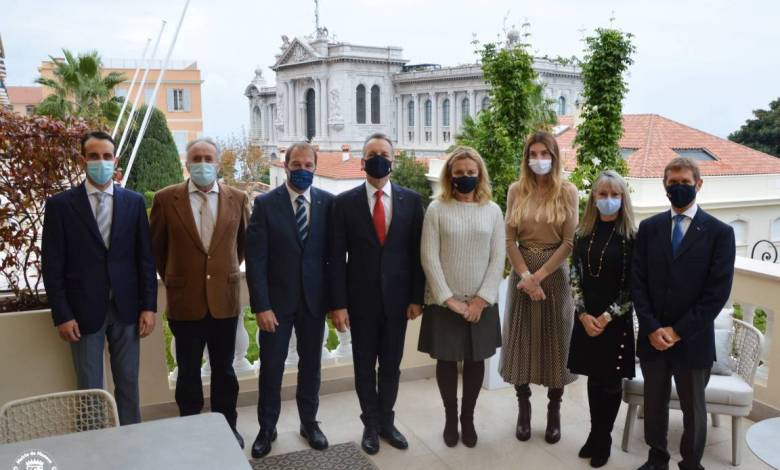 At a public meeting on Tuesday, 23 March, the Municipal Council unanimously approved the idea of cooperation between the Italian municipality of Dolceaqua and Monaco who will become twin cities. 
This agreement was a result of mutual respect between the two communities. This link-up also shows the common desire of the Mayor of Monaco, Georges Marsan, and the Mayor of Dolceacqua Fulvio Gazzola, for mutually beneficial cooperation with respect to the development of their communities. 
Soon on the horizon one can look forward to the revival of ancestral and historical ties.
Decision of Prince Albert II 
To translate the vision into reality, on 3 November 2020 on the occasion of the delegation's visit
a letter of intent was sent to the sovereign Prince Albert II. The letter requested that the cooperation between the commune and the Principality be approved and expressed. 
On 5 November 2020, Prince Albert II approved this initiative, which should strengthen the bonds of friendship and give a new impetus to cooperation between the two cities – Monaco and Dolceacqua. 
In recent years, relations between the two communes have been strengthened by various measures taken by the Government of both sides.
For example, the opening of the Doria Grimaldi Hall at Doria Castle in Dolceacqua and, in addition, an exhibition at the Holy Church of Sainte Dévote of the Brea Tryptic created after around 1515. The title of Honorary Citizen has been awarded by the municipality of Dolceacqua to Prince Albert II.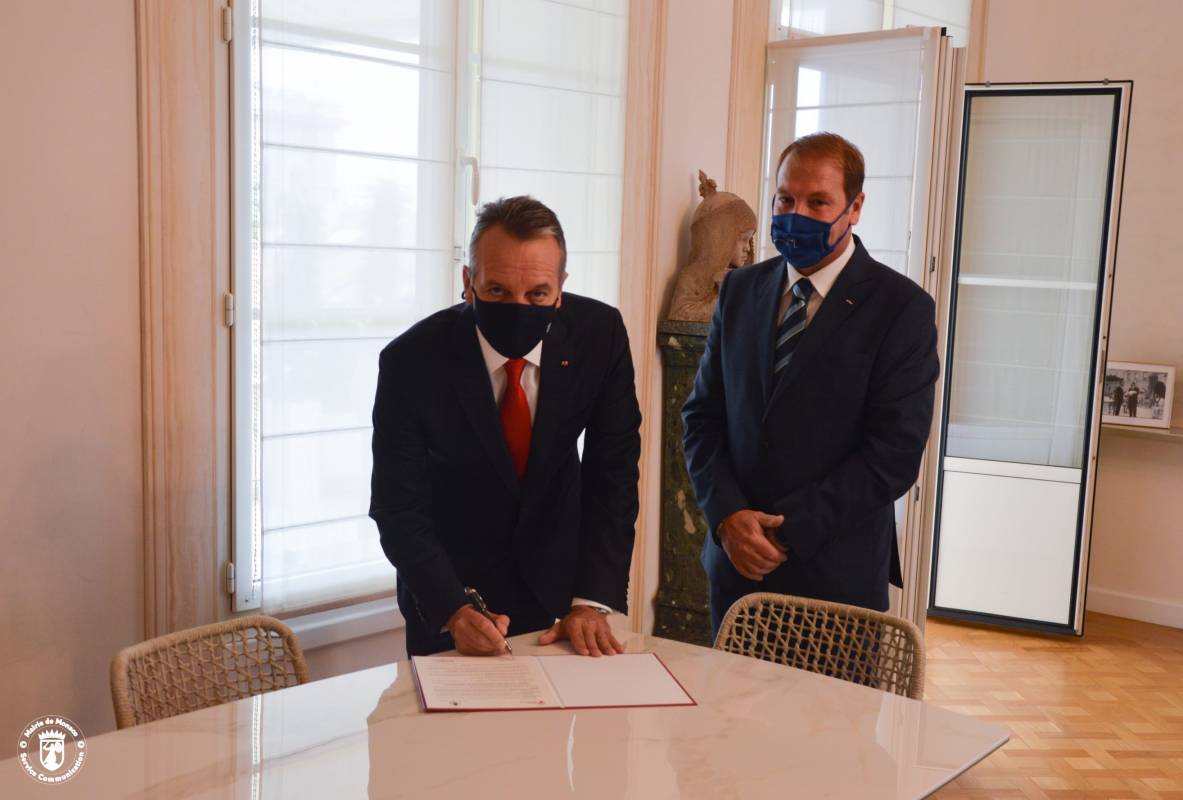 Main objectives and reasons for cooperation 
The purpose of the partnership is to strengthen solidarity, fraternal and privileged ties, and to promote exchanges of heritage, culture and art. There are also plans to further develop tourism, gastronomy and sports.
Municipalities are also focusing on environmental initiatives that will contribute to climate change, which has been a major priority for the Principality for many years.
The principles and objectives of such cooperation will be the subject of a charter to be approved by the relevant Council of each of the parties to the treaty. This statute should be the final stage before the celebration of a new fruitful cooperation.
Historical connection
The celebration is expected to take place on 3 November 2023. The date was not chosen by a coincidence, as on 3 November 1523, Augustine Grimaldi presided over the swearing-in ceremony of Dolceacqua's trustees at the Grimaldi Palace in Monaco.
This cooperation between twin cities is not new to the Principality. Monaco has been a sister city of the Corsican city of Luccana since 2009 and of the Belgian city of Ostend since 1958.