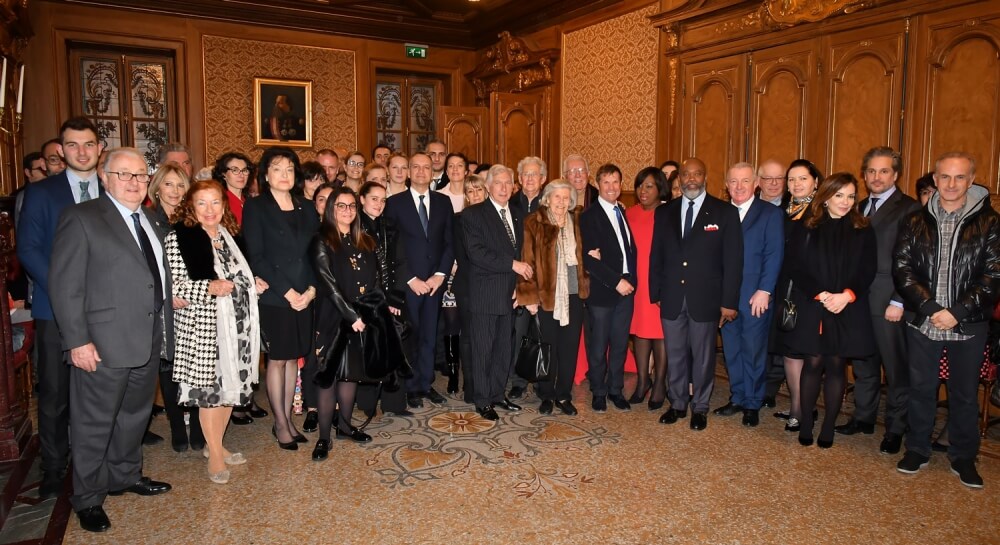 A proud group of 41 people, who acquired Monegasque nationality over the past year, were honoured at a ceremony organized by Mayor Georges Marsan, in the presence of elected municipal officials, at the Town Hall.
After recounting the history of Monaco and presenting its different institutions, in particular, the Town Hall, Mayor Georges Marsan and his elected officials shared a toast and some happy moments of friendship with the new Monegasques.
Georges Marsan believes that acquiring Monegasque Nationality is not only an administrative formality; it also means adhering to Monegasque traditions, culture and community. It's not as simple as obtaining the red passport, it also means belonging to a group of people who are united around the Sovereign Princely Family as well as the values that drive the Principality.
The ceremony was an emotional moment for the new Monegasques. New Monegasque Simone-Annie Benjelloun Oscare felt immense joy and absolute pride because she was born in the Principality, did her studies at the Lycée and was married to the love of her life in Monaco, who has since passed away. She feels that Monaco is the place of her heart.
At the ceremony, other new Monegasque Nationals described feeling whole. Even for those who normally find it difficult to express their emotions, like Pierre-Joseph Gadeau, felt honoured and moved. He especially felt thankful to the Sovereign Prince and all Monegasques for entering a truly proud community.
Students from the Rainier III Academy were also present at the ceremony and congratulated the 41 new Monegasques by singing a beautiful rendition of the national anthem in their honour.