Latest news
Monaco New Year Celebrations: Guide to What we can do and just a few "must nots"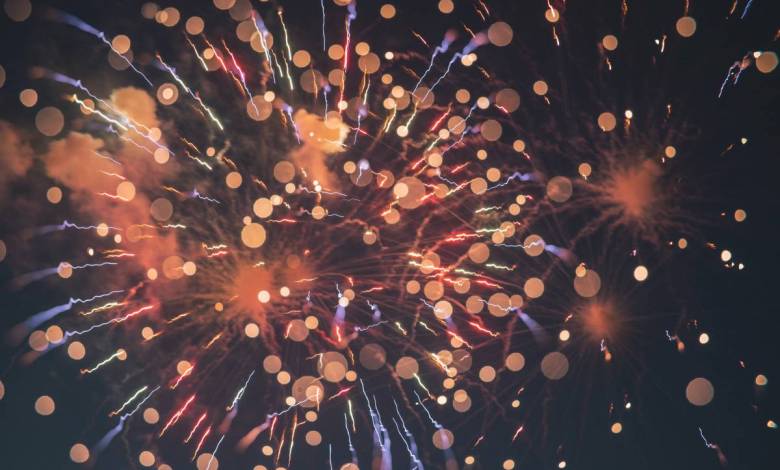 At last a New Year to celebrate without all the Covid Health restrictions of the last two years. Hooray, free at last! You can do just about anything you like to celebrate and have fun. Isn't that wonderful. Just use your own common sense to remain safe and healthy. 
There are just a few restrictions that are normal during peak celebrations like New Year. They are not aimed a dampening the party spirit. Rather, they are typical community safety measures. Here they are: 
Fireworks 
There are going to be firework displays. For example at midnight fireworks will be fired from the Rainier III dyke to make the Christmas village gathering from 9 p.m. to 1 a.m. that much more fun. 
But only specially authorized firework shows are allowed. Otherwise it is mandated that the sale, possession, transport and use of all fireworks and pyrotechnic articles are prohibited on the territory of the Principality, from Saturday December 31st, 2022, 12 noon, to Sunday January 1st, 2023, 12 noon.
Safely Enter Restaurants and Bars
Don't be perturbed if you are asked to show what you have on you or in your bag as you line up to enter. Just relax. The operators of these and leisure establishments have been instructed they must, from Saturday December 31st, 2022 at 6 p.m. to Sunday January 1st, 2023 at 8 a.m., set up systems for controlling and filtering access. That means requesting the presentation of personal effects or their contents, reportedly to prevent the intrusion of any person likely to generate a disturbance to public order or anyone presenting a risk to the safety of persons and property. 
Regulated pedestrian traffic, parking and vehicle traffic on New Year's Eve
You can party at all your favourite bars and restaurants at the Port but there are restrictions on movement around the vicinity. From Saturday December 31st, 2022 at 6 p.m., to Sunday January 1st, 2023 at 8 a.m., pedestrian traffic, parking and vehicle traffic are prohibited as follows: 
In the bus lane of Boulevard Albert Ier and on the road to the swimming pool and the maritime quay of the southern dock (Albert I quay) of Port Hercule. For the Port, the regulation states that the ban is in place "between the limit of the maritime wharf and the outer edge of the planters delimiting the route de la Piscine along the terraces of the establishments for the eastern part in West." 
As for North to South, note that the prohibition is in force "between the Jules Soccal wharf and the outer limit of the establishment "La Rascasse". However, the establishments remain accessible by "the English courtyard and by a path traced in front of their respective terraces".
That's it. No restrictions that will get in the way of welcoming in 2023 in style. 
Have a Happy Christmas, Festive Season and New Year!