Latest news
Monaco Red Cross Needs Your Donations To Come to the Aid of Ukraine Victims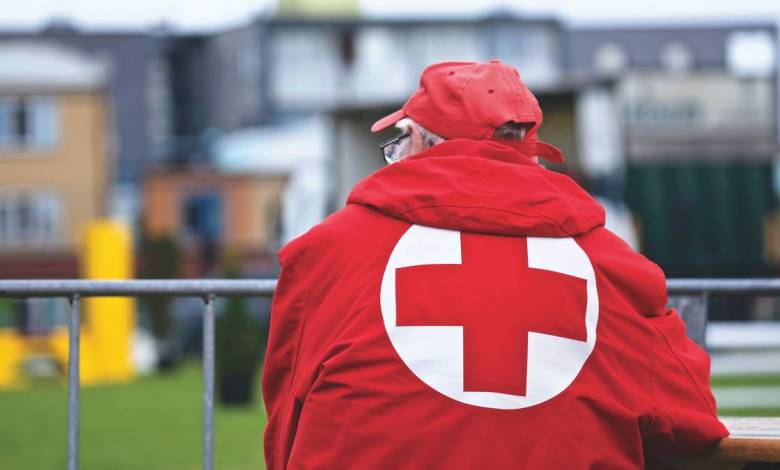 The Monegasque Red Cross is releasing the sum of €80,000 for the victims of the Ukraine conflict and is launching an appeal for donations.
Would you like to join-in with the Monegasque Red Cross and make a donation to them to help out? Go online to www.croix-rouge.mc/faire-un-don/ or contribute by check to Monegasque Red Cross – Ukraine – 27 bd de Suisse 98000 Monaco.
The Town Hall of Monaco has, of course, been organizing a collection of basic necessities for the Ukrainian population – also from the kind-hearted people in the Principality. That took place at Espace Léo Ferré, on Thursday March 3rd and Friday March 4th. 
Now it's the turn of the Red Cross which is acting with urgency at the National and International level and providing vital much-needed funds. Monaco is an important part of that network as is your donation. 
The network including the Principality involves the International Federation of the Red Cross and Red Crescent [IFRC], the International Committee of the Red Cross (ICRC) in association with the national society Ukrainian Red Cross. They have launched a joint emergency appeal to come to the aid of the local population and those in neighbouring countries and facilitating humanitarian action.
The Current Red Cross Appeal for Donations 
This current appeal will in particular ensure the protection and assistance of the civilian population, including psychosocial support, the distribution of emergency relief (food and other items), the provision of first aid and other health services to the wounded and to the sick. It will also target the restoration of family links between separated members of the same family with particular emphasis on unaccompanied minors and extremely vulnerable people such as the elderly and disabled. 
The Geneva Convention 
The Principality signed the 1949 Geneva Conventions and ratified the additional protocols, which set out the basic principles of humanitarian activity: humanity, impartiality, neutrality and independence. In this context, the Principality of Monaco, also at the national level, is often seen contributing and responding to various global crises, natural disasters and political conflicts, following emergency appeals launched by international organisations and civil society, intervening particularly to help refugee populations.