Latest news
Monaco's Oceanographic Museum Attracts Record Numbers To Its New Expo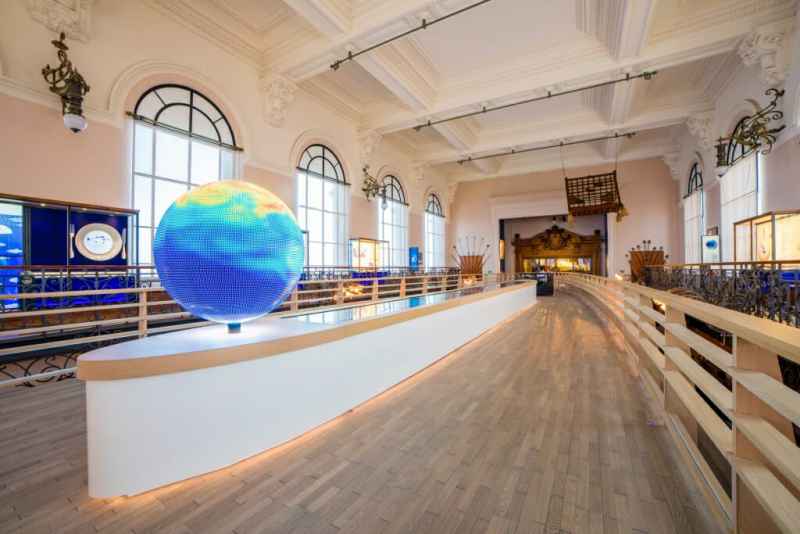 The bar has always been set very high. And now it moves up a notch even higher with an additional three million euros of investment to keep the Oceanographic Museum at the pinnacle of attractions. Did you know that over a two-year period well over a million visitors grace its threshold? The Museum's origin in 1910 can be credited to those historic voyages of Prince Albert I who blazed a trail in Marine science and ecology. And then later, for over thirty years, the Oceanographic Museum became a dedicated centre of focus by its Director Jacques Cousteau.
HelloMonaco has been fascinated to calibrate the impact of the latest "renaissance" (if we can call it that) or evolution in the destiny of the Museum. And not two months have passed since we initially visited the new features that promise to keep the Oceanographic Museum at the forefront internationally of the campaign to preserve our marine environment – a campaign started over 100 years ago by Prince Albert I.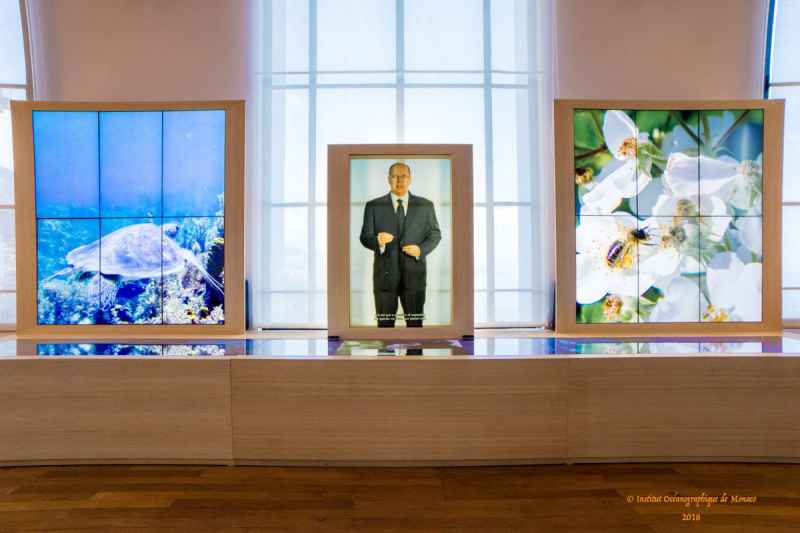 The Museum now features:
a special tunnel where with the aid of 32 screens you can "experience" a Jacques Cousteau dive of 300 metres to the Ocean's depths
Prince Albert I, interpreting his adventurous sea explorations, recreated by fine acting in a state-of-the-art optical theatre
an inspiring exhibition encompassing 700 square metres "Monaco and the Oceans – from exploration to protection", dominated by the frame of a wooden ship over 3 metres high and 27 metres in length
interactive games, both mechanical and digital that are fun and educate; a giant leap from the passive museums of yesteryear
and last but not least Prince Albert II in a 3D hologram spreading the word about the goals and battles to preserve the Oceans and their endangered species
Scouring reports for the initial results, including reviewing the French Press, we distill in essence that, since HelloMonaco' s preview on July 14th, people have been clamouring to visit the Museum at a rate of about 80.000 a month – which is an even greater pace than in 2017. An almost 5% increase over the same period last year is reported.
And there is always some major new attraction in store that merits future visits. We can't wait for 2019 to see the new turtle-care area just to the West of the Museum – with its transparent basin that should be ready for next Spring. Which means no doubt some other surprise is in the works for 2020. Will it be on the roof terrace? Work is already in evidence on improvements to the lifts between floors.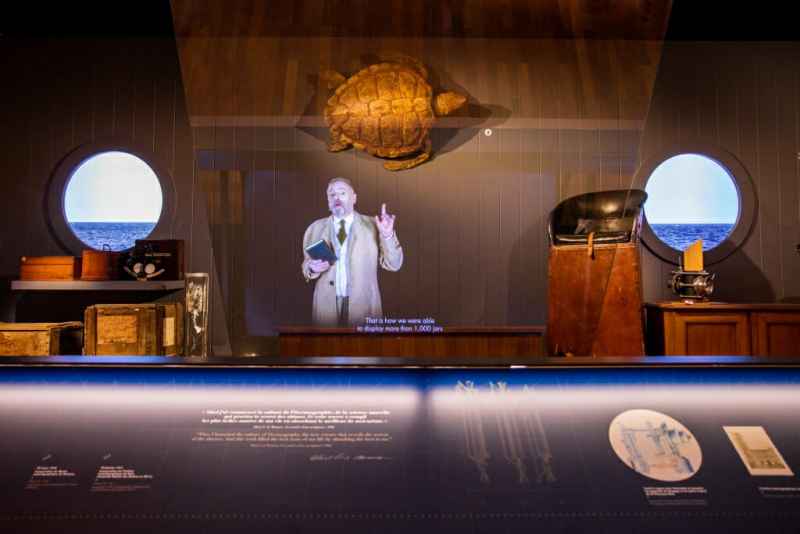 The proof of the initial success of the Museum's innovative Expo, open since July, is starting to reveal itself in feedback sufficiently positive to be also picked up by the press. They note in essence from sources, that a detailed sampling of 150 visitors shows over 90 % being satisfied, or indeed very satisfied, with their latest experience.
And in terms of the more subtle goal of education, nearly 85% are reported to be more aware of the dangers posed to our Oceans – including the measures needed to combat pollution and preserve our marine environment for future generations.
Monaco's Oceanographic Museum in its modern trappings continues its over 100 year mission as an international beacon to save our marine environment and ultimately the planet.