Latest news
Monaco Spared the "Biblical Destruction" From The Storms That Wreaked Havoc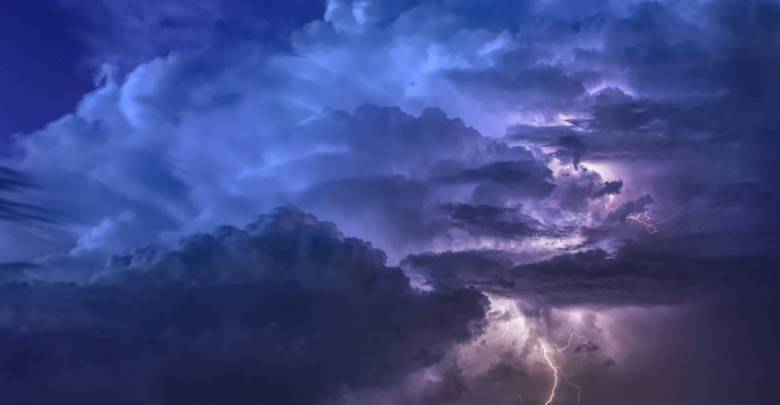 These violent storms are called the Mediterraneans (or Cevennes) with the warm sea causing rising hot air which turns into deluges of cascading rain.
Three months of rain in 48 hours on Friday and Saturday meant chaos, disaster and loss of life across the Côte d'Azur! Monaco also had its fair share of incidents. The Principality woke up on Sunday in shock at what had happened, particularly at the No Finish Line event where a lady was seriously injured after being carried away by a wave crashing on the Fontvielle dike. The event had to be cut short. The normal 194 hours of racing was reduced to 171 hours and over 2000 would-be participants didn't make it to the race.
No Finish Line Almost Finished
When Météo France had placed the Alpes-Maritimes on orange alert on Friday, which also turned red at 4pm, No Finish Line racing was temporarily suspended. However, organizers of the charity race had reopened the Fontvieille dike to walkers and runners at 11:30 am Saturday – with unfortunate consequences in hindsight.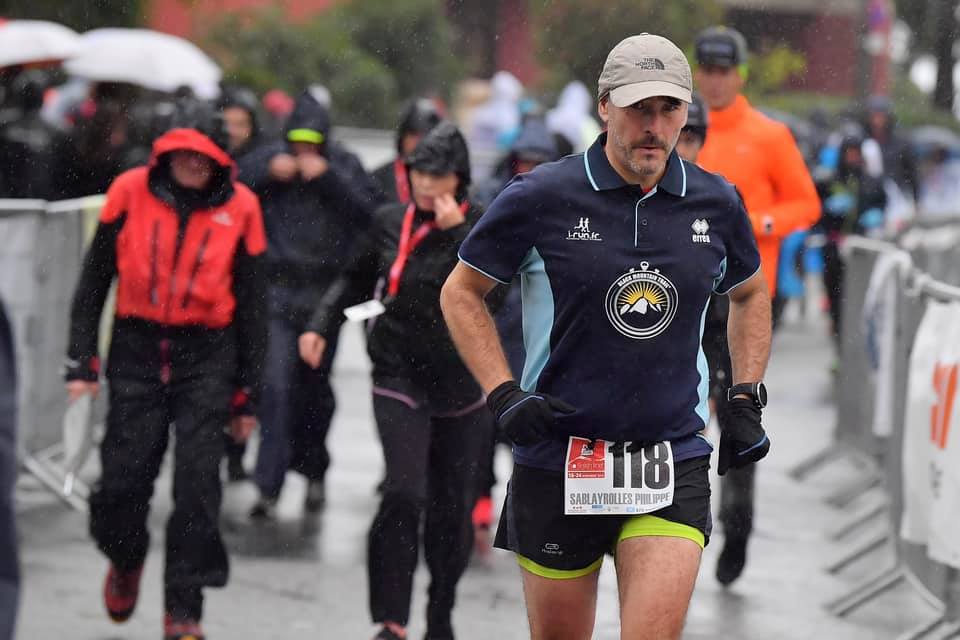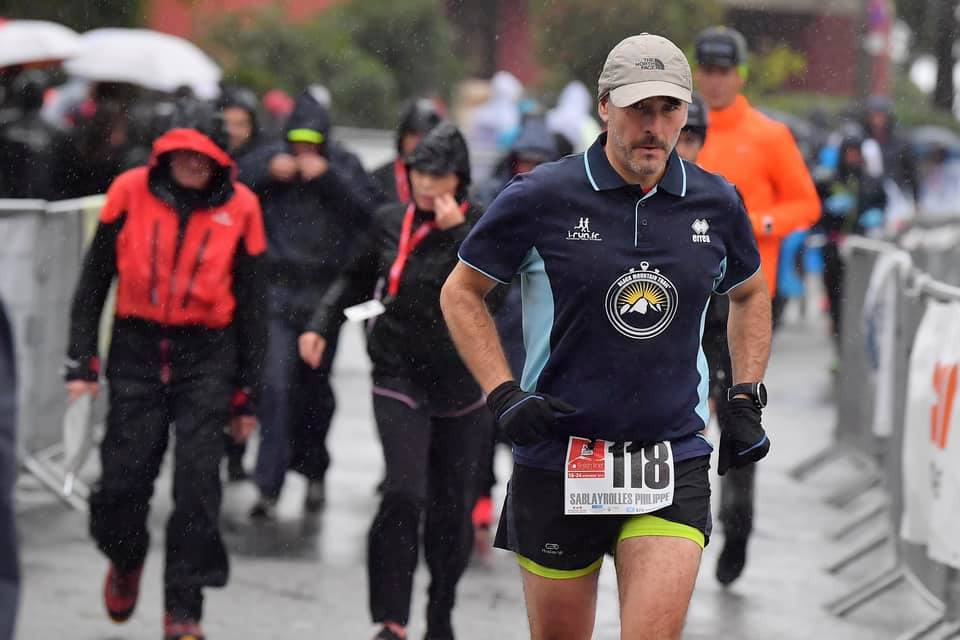 It is a miracle that at least another dozen No Finish Line walkers and runners were not propelled over the dike guardrail with the Monegasque lady who suffered fractured vertebrae and pelvis. She dived heavily and painfully more than three meters below onto a car parked below the dyke, which will probably have prevented her death. She is reported to be recovering well after being operated on.
Firefighters had to respond with help well over two dozen times due to the bad weather.
Route subissant les assauts de la mer aujourd'hui à #Cannes.#VigilanceOrange #Inondations #AlpesMaritimes
Video via @CeliaLalins pic.twitter.com/pl1uEMl10u

— meteo60 (@meteo60) November 23, 2019
Fontvieille Chapiteau to the Rescue 
There was no circus in the Chapiteau, but rather it was turned into a warm and dry shelter for over 60 people trapped by the storm on Saturday night. Volunteers from the Monegasque Red Cross and No Finish Line, and agents from Public Security all gave a helping hand.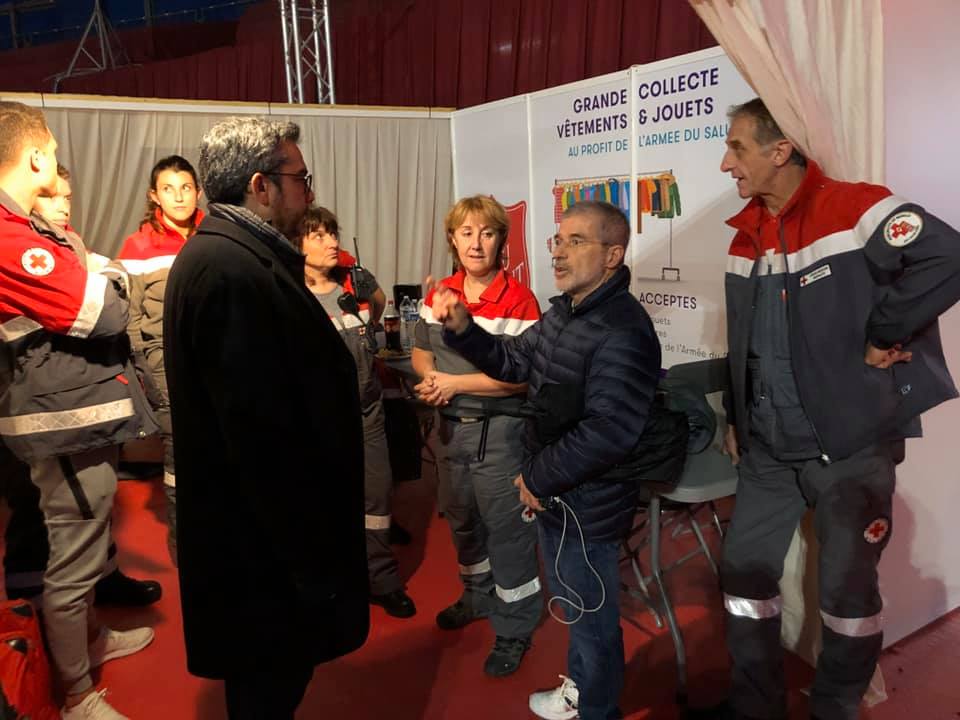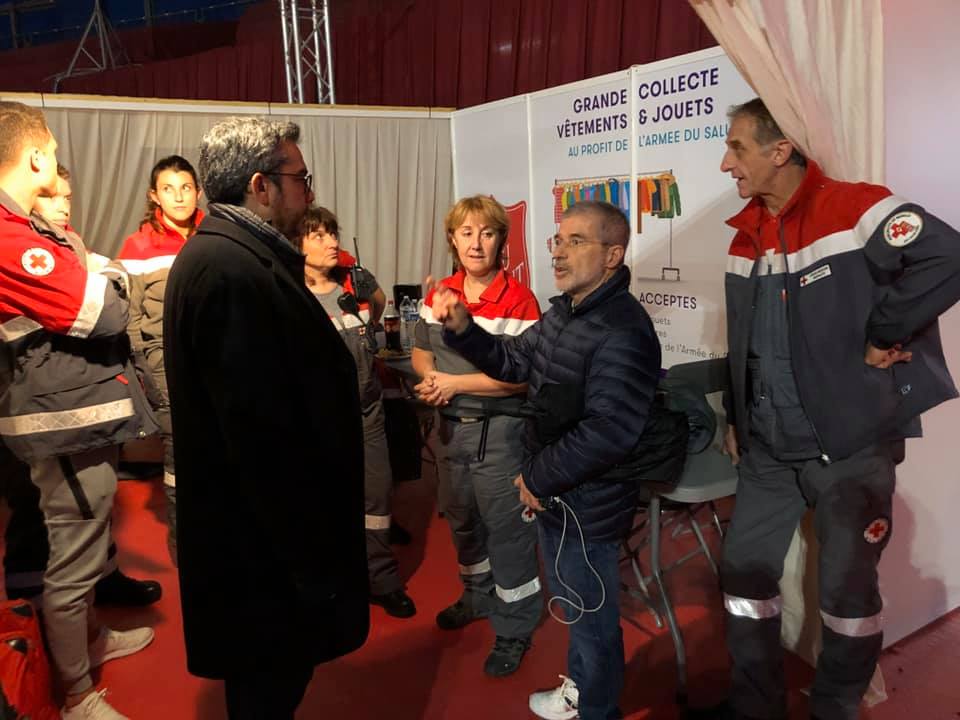 Unexpected Finish to a Badminton Tournament 
Also needing to be taken care of were a group of fifteen children and parents who had driven in from Antibes to participate in a badminton competition at Stade Louis-II. The storm had made it impossible for them to pick up their cars after the tournament on Saturday night.
Having arrived at 7 am at Monaco's Stade Louis II they were eventually taken care of by the firefighters at the end of the competition who took them to the Chapiteau.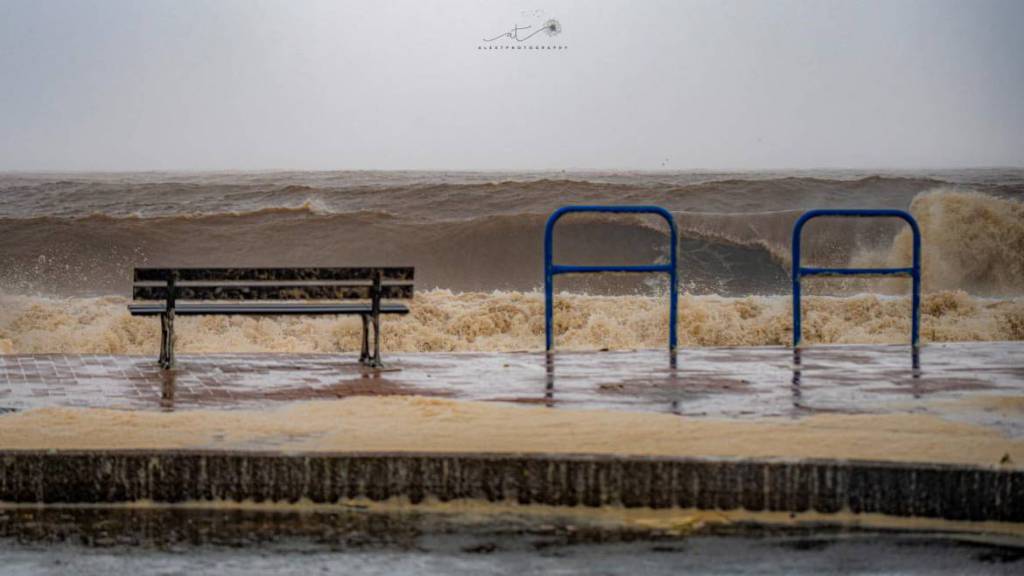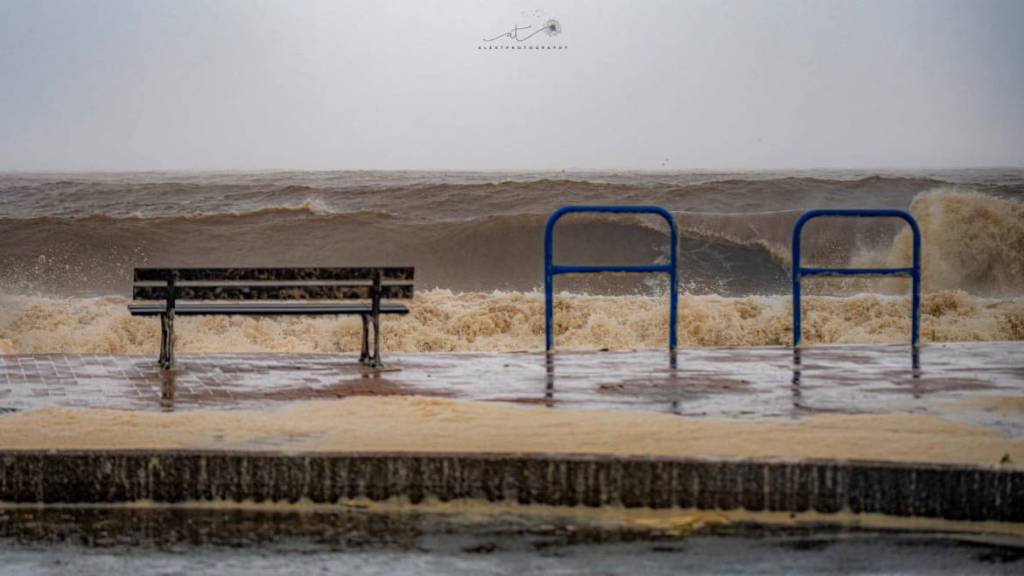 So they also found themselves having to sleep under the marquee with many participants from No Finish Line, as did a few people that firefighters had rescued in town, unable, Saturday, to take trains. Between 7am and 8:30, a hearty breakfast saw everyone preparing to finally go home.
🔴🔴 Les sirènes de la ville de #Nice06 viennent de résonner à 17h. Restez chez vous et veuillez rester en hauteur.
Alerte rouge pluie-inondation Var et AM jusqu'à dimanche 3h du matin.#orages #inondations #orages #meteo06 #meteo83 pic.twitter.com/BZrj0IVYOO

— Johan Rouquet (@JohanRouquet) November 23, 2019
A Trego Restaurant in Cap d'Ail
Elsewhere at Cap d'Ail despite precautions to seal it, the "restaurant-liner A TREGO" though not entirely capsized was temporarily feet under water which leaked in. But the savvy employees of A Trego, like sailors in a storm bailing and mopping, managed to rescue Sunday's lunch and dinner – though they don't want to experience another storm like that; it was the worst.
Another restaurant incident reported, though thankfully not serious, was a slight sprain of the ankle for one of the evacuees of the restaurant "The Pearls of Monte Carlo".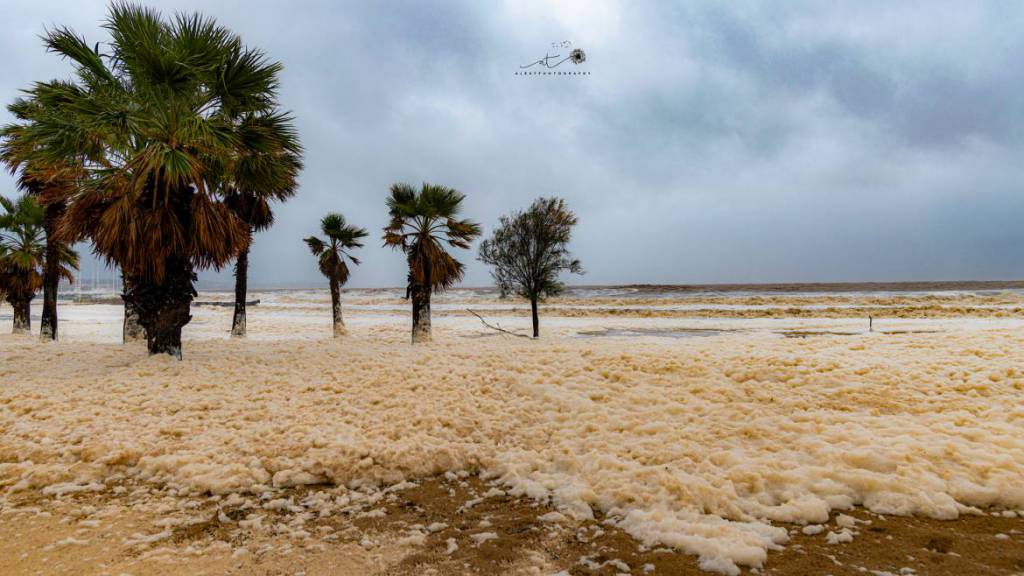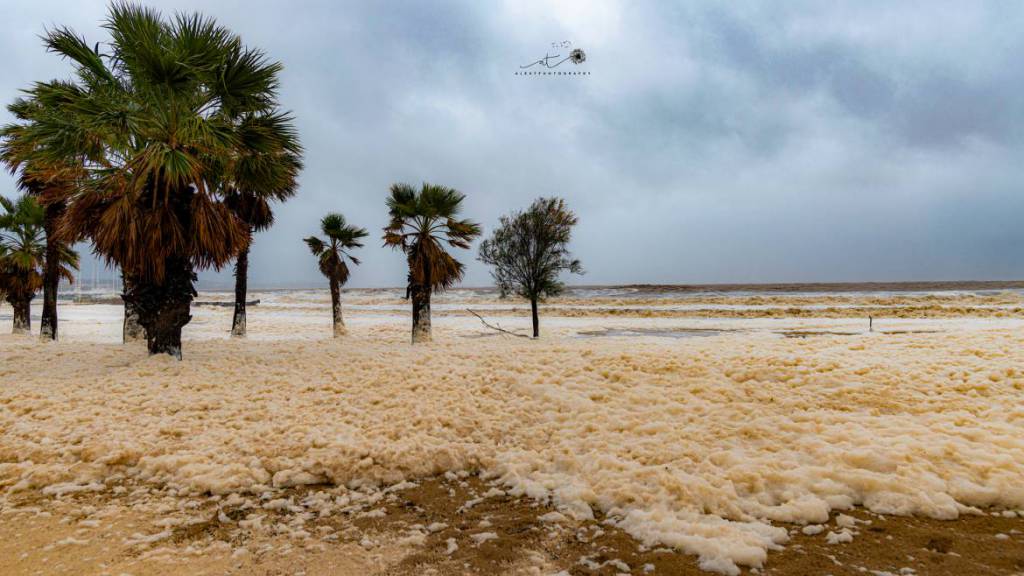 Tragedy Outside Monaco 
Outside Monaco the violent weather on the Côte d'Azur left two dead and four missing, according to Interior Minister Christophe Castaner.
Three of the victims were found in cars that were swept away in floods in the Var region, and the fourth was among a group being rescued by the fire brigade when the dinghy carrying them to safety capsized.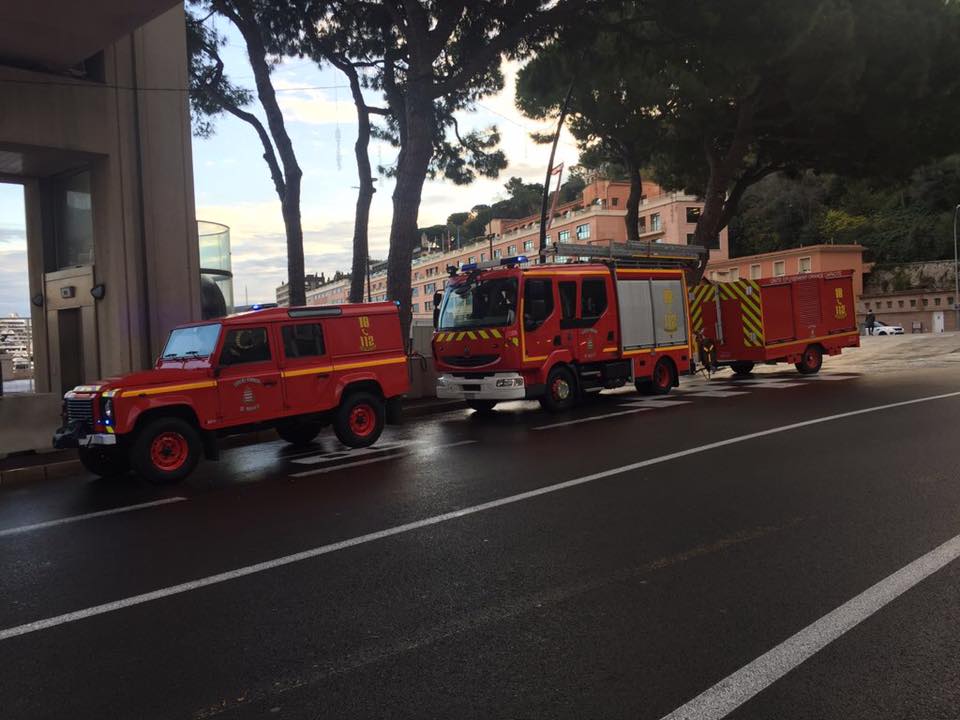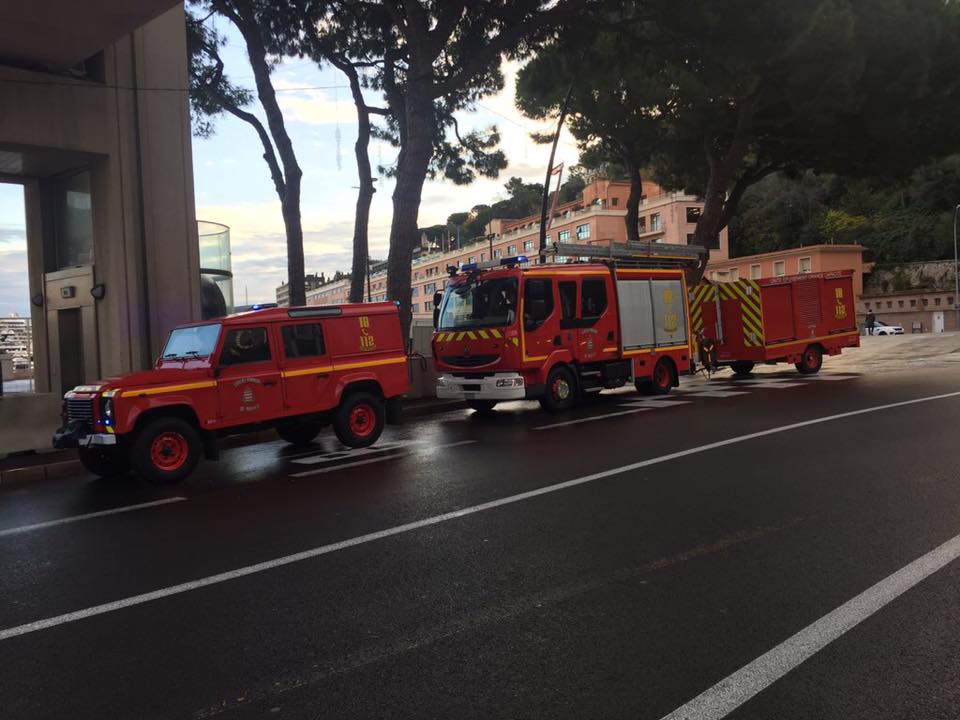 The orange alert was able to be cancelled in the Var and Alpes-Maritimes after Sunday as the water receded. 4,500 homes were left without electricity. Two other French departments, the Puy-de-Dôme and the Gironde, were included in the high flooding alert.
#inondations
Aéroport de Nice à l'instant.
La Côte d'Azur est bien pâle…
Courage à tous les habitants des villes sinistrées.🙏🏻 pic.twitter.com/fKV70Uo9V2

— Frédérique-Anaya Touitou (@TouitouFred) November 24, 2019
Biblical Destruction 
Across the continent seven people have died altogether as the violent storms swept through not only Monaco and parts of France but also Greece and Italy. Flash floods and landslides and the collapse of an overpass in Italy added to the mayhem.
Greek media described the storms as leaving a trail of "biblical destruction" in some areas of the country. Thankfully Monaco was spared this level of grief.