Latest news
Monaco Sports Festival 2018 was held in a friendly atmosphere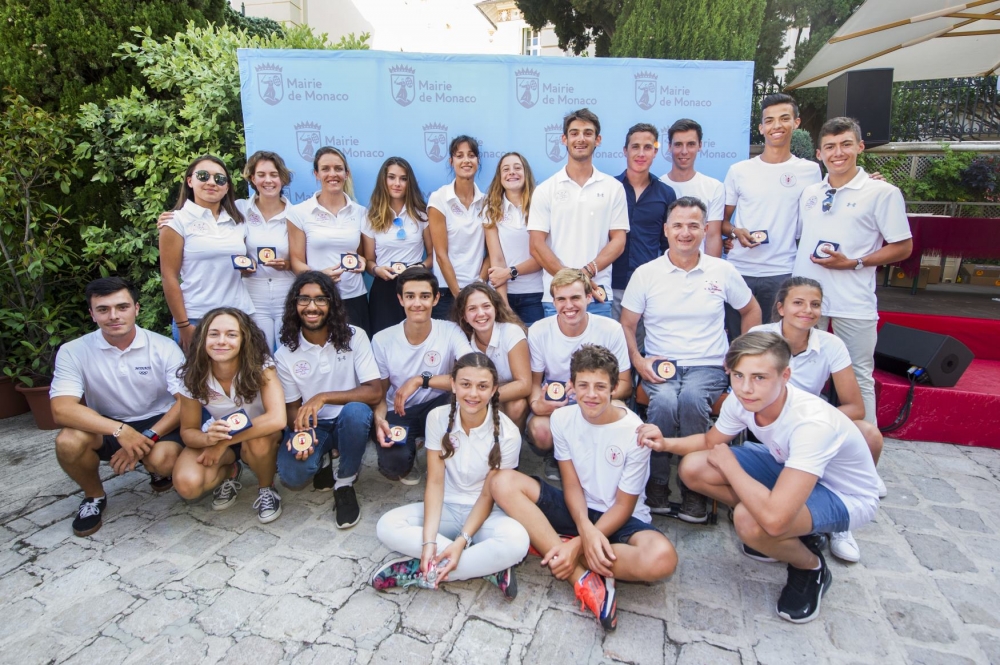 Many sporting activities created a friendly atmosphere at the Town Hall's Court of Honour on June 20, during the traditional Sports Festival.
Jacques Pastor, Deputy Mayor of the Department of Sports and Leisure, surrounded by members of the Françoise Gamerdinger Council, Henri Doria and Claude Bollati, warmly congratulated the presidents, leaders, coaches and sportspeople of the Principality's sporting associations and federations, who were present for the occasion.
Also present were David Tomatis, Counsellor at the Prince's Cabinet, representing HSH the Sovereign Prince, Christophe Prat, Director of the Department of the Interior, representing the Government Counsellor Minister of the Interior Patrice Cellario, Karen Aliprendi, National Councillor, representing the President of the National Council Stéphane Valeri, as well as several representatives of Monegasque Institutions.
A total of 34 disciplines were represented and 627 medals were awarded during the ceremony: 78 gold, 86 silver, 147 bronze and 316 medals of distinction.
Every year, the Sports Festival is highly anticipated by all sports members, young and old, and their superb hard work is rewarded.
In a few days, it was time for young musicians from the Rainier III Academy, followed by young artists from the Bosio Pavilion, to step into the spotlight. The musical events took place on Monday 25 June and another one will take place on Thursday 28 June at 6:00pm in the Town Hall's Court of Honour.