Latest news
Monaco's Rugby Sevens, Champions of France, Breeze to the Top in Europe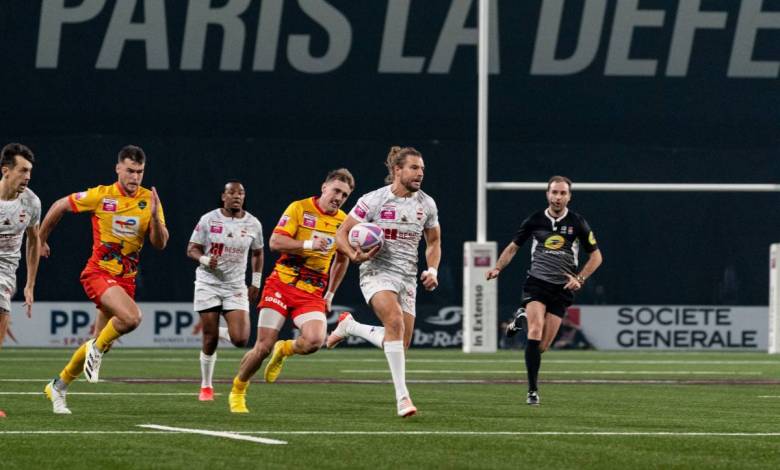 The choice was Amsterdam or Prague. Monaco's Super 7s, the French Champions had a next target to be the best in Europe.
Basking in their French Championship win from last November their head coach Jérémy Aicardi chose Prague to test their mettle against European teams.
Something to be proud of, one of the key players in the team is Monegasque Ian-Sören Cabioch, winner a few months ago of the Melrose 7 with the Impis team. He also distinguished himself participating in the Games of the Small States and the European championships with Monaco.
Who would captain the team in the absence of the great Johan Demai-Hamecher who was on vacation? The honour went to Scotsman Ryan Godsmark who proudly wore the armband.
No time to relax, 3 matches in the first two days. The preparation had to be perfect and executed for a whole week before… training together at least eight times and multiple weight training sessions. A regime designed for the very toughest!
First 2 days' Results
The arduous prep paid off big. The results say it all:
On Saturday, the Monegasques were victorious in their opener against Czech Rugby Under 18s overwhelming them 53-0.
It didn't take long for the Red and Whites to smash the opposition again, this time against the Pirates, 50-5.
For the final meeting of this first day, against the Belgium Barbarians, the rugby players were "in the zone" winning 73-0. The fastest mathematicians among fans realized almost before they blinked that their heroes had scored a whopping 176 points on the first of the two days of competition!
The Road to the Final
The next day, still winning by a wide margin the Monegasques won their match against Czech Development, 52-5 which qualified them for the semi-final.
The semi-final proved a breeze for them also easily defeating New Zealand's NZ Ambassadors 47-7.
For the Final, Monaco's MR7 team won against the Italian champions, Nati Scombinati, 22-7.
It wasn't realistic to expect a victory by a margin of 50 or more points in the final; 15 was more than enough. Job done!
The Next Big Tournament
Head for Clermont, next September 15, for the first summer stage of the 2023 edition of the In Extenso Supersevens. And then Lyon and Pau will host, respectively on September 22 and 29, the two other stages.
Cross fingers Monégasque Ian-Sören Cabioch will be selected. On current form it's looking a good bet.