Latest news
Monaco's Venturi first electric polar exploration machine arrived in Antarctica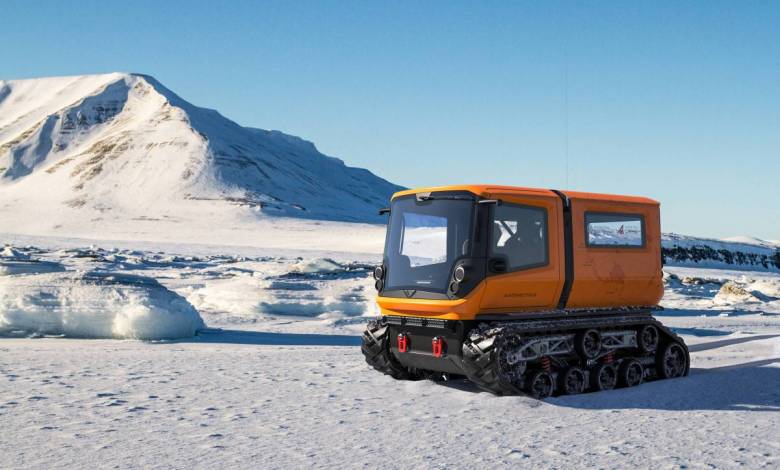 After 12 years of research and development, after tests in Auron and in Canada, the polar exploration machine developed by the Monegasque company Venturi has arrived in Antarctica. It has been made available to scientists belonging to the Belgian science station Princess Elisabeth. 
A world first
At the foot of the Antarctic mountains, its sturdy orange silhouette stands out sharply against the white immensity. Only the screeching of its tracks on the snow and the whistling of its electric batteries are heard.
The electric vehicle stands out in the middle of its thermal counterparts which have been evolving for years around the Belgian science station Princess Elisabeth. And for good reason: "Antarctica", designed and built by teams from the Monegasque company Venturi, is the first electric polar exploration machine in the world. Battery range allows for explorations from 50 to 200 kilometers on one charge. 
Brought by boat to Cape Town in South Africa, then by plane to the hostile White Continent, Antarctica, it activated its odometer and started counting its first kilometre in operation on December 9th. Since then, under the technical supervision of Venturi staff, it is now in the hands of around fifty scientists and members of the Princess Elisabeth scientific base. And this for a period of three years.
During its first week of operation, it was used for a number of scientific missions, without emitting any greenhouse gases ….missions like the maintenance of stations measuring valuable data in the fight against global warming, or the simulation of a rescue operation. 
"It was during all these trips that it was still possible to take temperature measurements of the snow surface to validate satellite measurements," Venturi said.
With its folding longitudinal benches, the machine can carry up to 6 people, and even a second battery to extend the initial range from 50 to … 200 kilometers. All under extreme temperatures that can reach -50 ° C.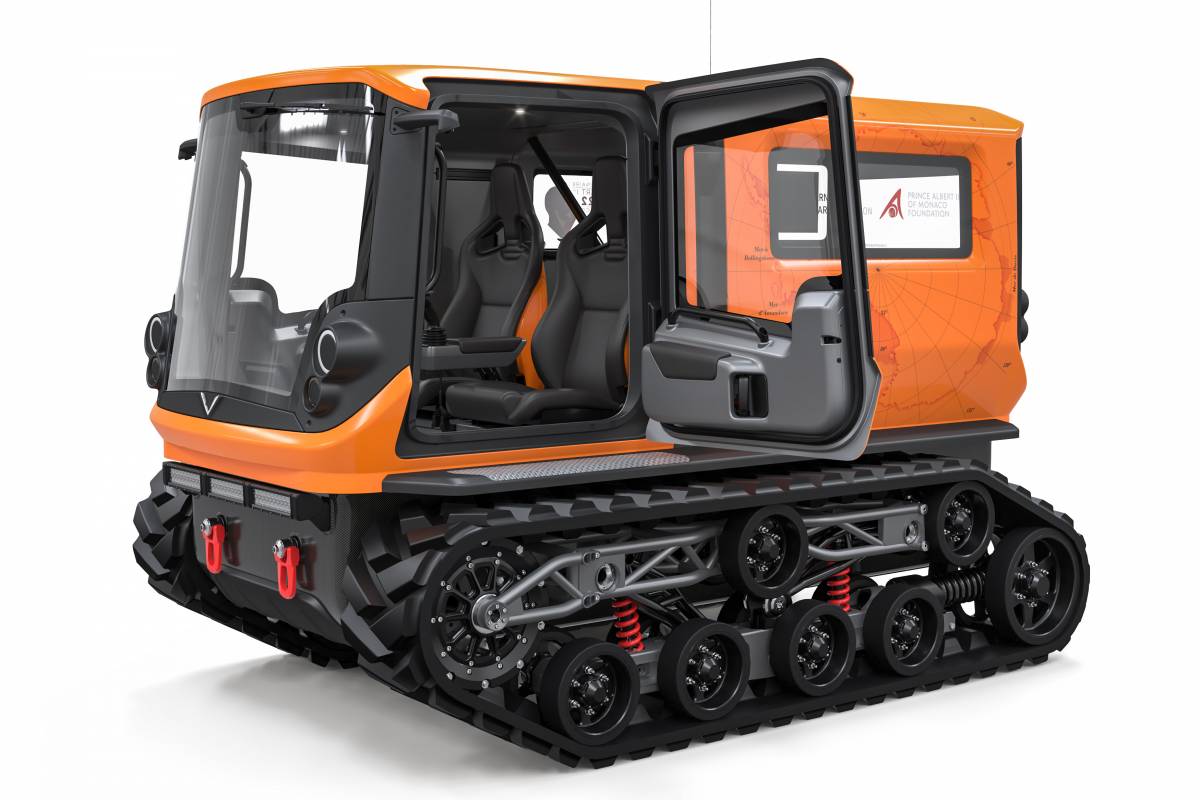 An idea of Prince Albert II 
"In 2009, there was no technology available to operate on rough terrain at these temperatures," said Gildo Pastor, president of the Venturi group.
It was in that year that, returning from a trip to Antarctica, Prince Albert II recounted an observation: none of the twenty-two exploration bases he had visited had a carbon-free vehicle. He then instructed Gildo Pastor to study the feasibility of such a project. And as the term "impossible" does not seem to be part of the vocabulary of the Monegasque businessman, the vehicle was born under the stroke of a sharp pencil by designer Sacha Lakic, then in the workshops of Venturi.
After two first versions, and numerous tests approaching reality, in Auron and then in the heart of the Canadian province of British Columbia, this is the third version of this futuristic idea that will have set foot in this polar zone. A pioneering vision rewarded twelve years later.