Latest news
Monaco's Venturi Going To Break The World Electric Motorcycle Speed Record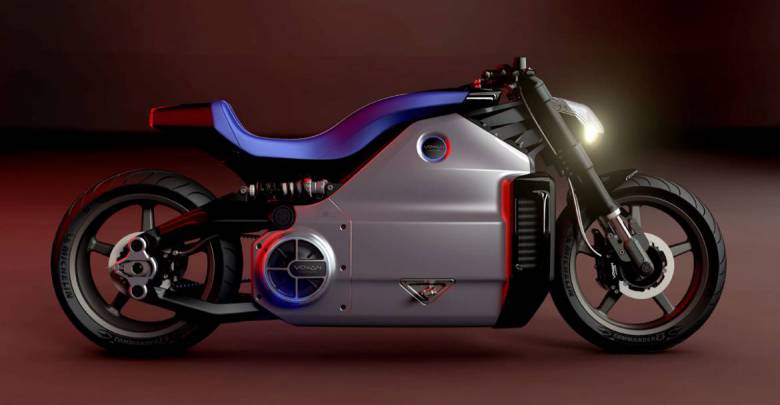 Is it possible to break the world motorcycle speed record of just under 330 km per hour? Can the Monaco entrepreneur Gildo Pastor, owner of Venturi, lead the way? Can the chosen pilot Max Biaggi, a world champion, break the record on the Venturi-Voxan electric motorcycle? Venturi is the same Monaco firm that designs and creates its own electric cars to race in the E-Prix. And Venturi designs and creates a giant electric caterpillar "Antarctica" for crossing difficult terrain in extreme conditions.
The prototype motorbike designed by Venturi engineers and in the final stages of modification is under intense scrutiny by pilot Max Biaggi for even the slightest refinement that could eek out some extra speed. It's down to aerodynamics now. That's the key.
And Max as the pilot has to be almost one with the machine to create that aerodynamic edge.
Biaggi is having to learn a new posture to ride this motorcycle at speeds never before achieved. This is not going to be easy. He's going to have to be almost lying horizontal and close to the ground which will amplify the sense of speed exponentially. It's not the conventional riding stance of a world champion racer.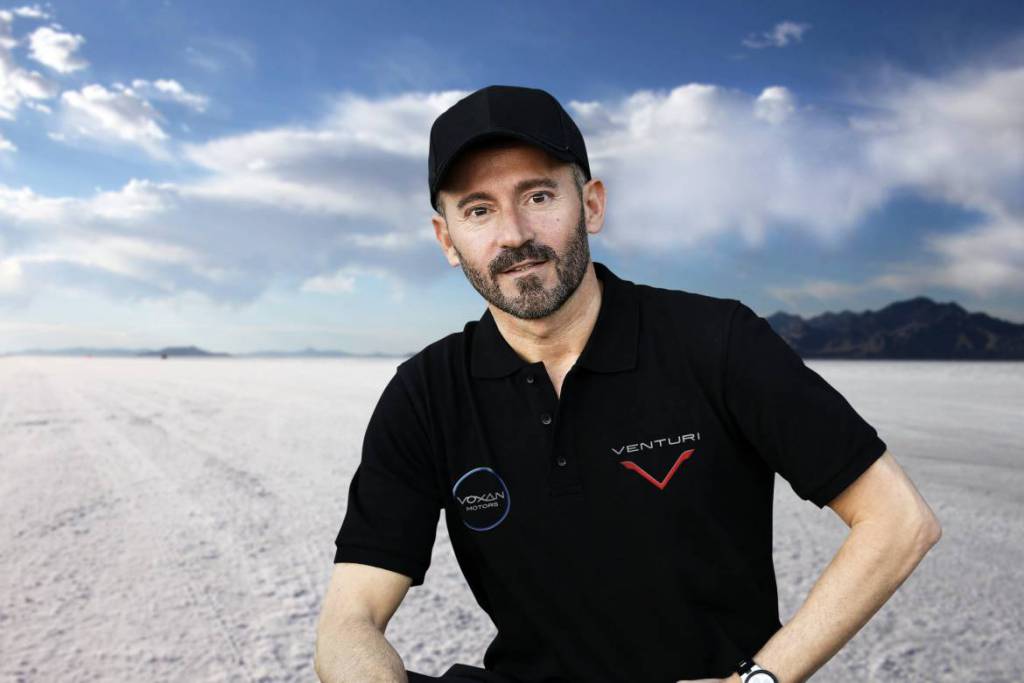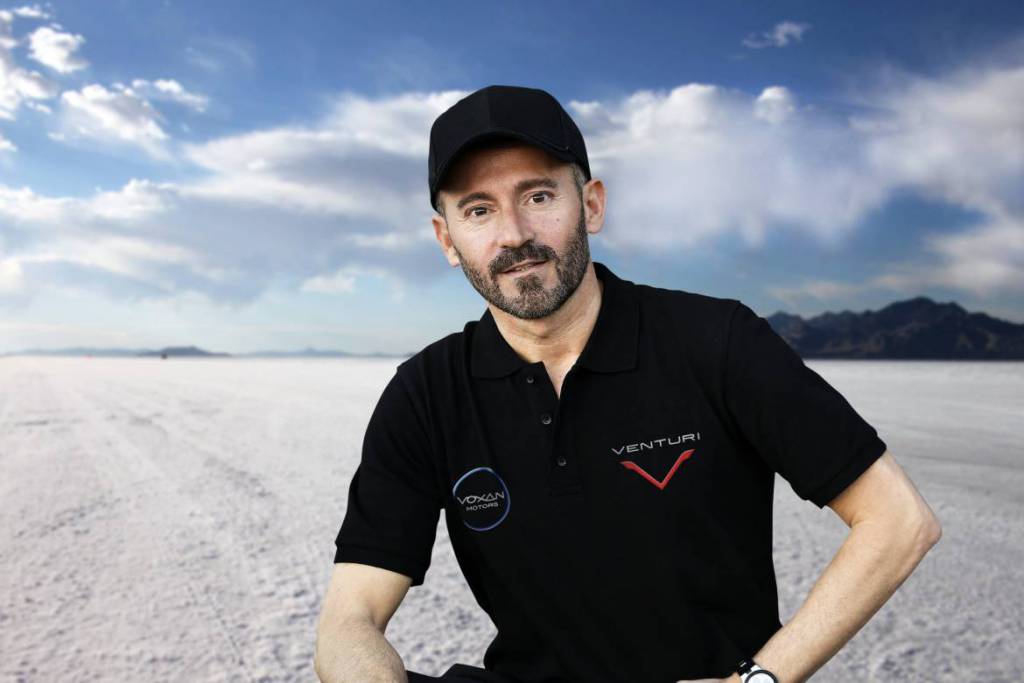 Massimiliano "Max" Biaggi, who was born in 1971 in Rome, is used to achieving his goals. He is a former Grand Prix motorcycle road racing World Champion and winner of the 2010 and 2012 World Superbike Championship. He is meticulously feeding back his observations to Sacha Lakic who is modeling the Voxan Wattman instantaneously in 3D while they work away together.
Already a celebrated award winner for design of Venturi electric cars, believe it or not Sacha achieved early recognition as a designer, not of cars or motorcycles, but of furniture. His work on motors though is now what he is famous for; he has a reputation for designs that embody speed, futuristic technology and a no-nonsense sculptural quality.
Venturi have broken so many records, it is difficult to count. Now in their sights is this 330 km per hour speed target for electric motorcycles.
One wouldn't bet the farm on that record remaining unbroken beyond 2020 – not with Venturi's pattern of success.