Latest news
Monegasque Launches 'Most Expensive Hotel Package Ever' in Dubai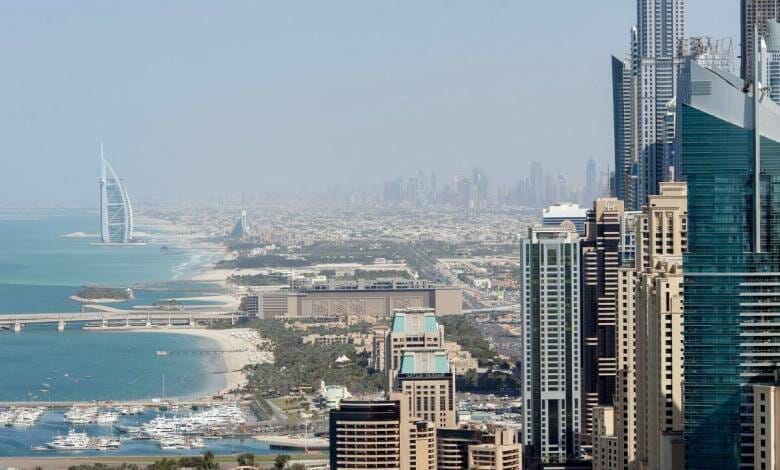 Monaco's very own Sébastien Noat, the new General Manager of the ME Dubai Hotel, has already made a huge international impression at the start of his new career by announcing the most expensive hotel package in the world: the "3 nights +1 Bugatti +1 watch" package, priced at €1.9 million! 
After a lengthy pre-opening period, which lasted four years, the hotel attempted to open in March 2020, only to close again due to the ongoing coronavirus. To make a splash for the Hotel's new opening, Monegasque Sébastien Noat decided to launch a daring initiative: the most expensive room rate in the world, for customers on New Year's Eve. 
The modern building, entirely designed by the late Iraqi-British architect Zaha Hadid is located at the foot of the tallest tower in the world, the Burj Khalifa. It is now the only hotel in the world to have both its interior and exterior designed by Zaha Hadid Architects.
Did anyone ring in the new year by paying €1.9 million (or 8.8 million United Emirates Dirhams) for three nights? Included in the package was a Bugatti Veyron Grand Sport Roadster, the fastest and most powerful roadster in Bugatti's history and a watch from Jacob & Co called the 'Bugatti Chiron Tourbillon'. The answer is: nobody bought the package. However, the buzz alone has been huge, possibly putting the hotel in the Guinness Book of world records. 
The PR from the launch has also garnered international interest from European and Russian customers. Although the average room price is somewhat high, it is much more affordable in comparison: between 400 and 600 euros per night. According to the hotel, business is booming, with the hotel fully booked, even during a worldwide pandemic. In order to visit Dubai, tourists need a negative PCR test and everyone must respect social distancing.
In 2020, Sébastien Noat was over in Hong Kong working on the launch of the new Jockey Club clubhouse. A 40,000 m2 project surrounding horse racing with a budget of 450 million euros and 600 employees. As soon as the paint dried on that project, Sébastien Noat leaped into another professional opportunity, in Dubai. He'd settled nicely as the General Manager of ME Dubai, the first Middle Eastern hotel of the Spanish chain Melia Hotels International.