Latest news
Monte-Carlo Comedy Film Festival provided everyone with cheer vitamins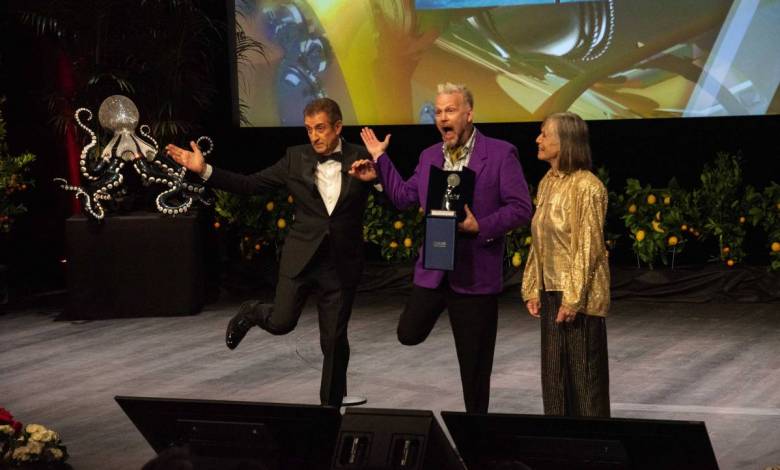 Good humour is back into the Principality. The only international event entirely devoted to Comedy turned 18 years old and Monaco was the ideal setting to celebrate it for a whole week. The Monte-Carlo Comedy Film Festival landed at the Grimaldi Forum, led by its founder and director, Ezio Greggio. A true parade of movie industry stars has been taking action to this exciting festival, lasting from Monday the 31st May until Saturday the 5th June 2021, under the high patronage of H.S.H. Prince Albert II of Monaco, represented by the Ministry of Foreign Affairs, H.E. Laurent Anselmi, and the Embassy of Italy to the Principality of Monaco, represented by H.E. Giulio Alaimo, Ambassador of Italy.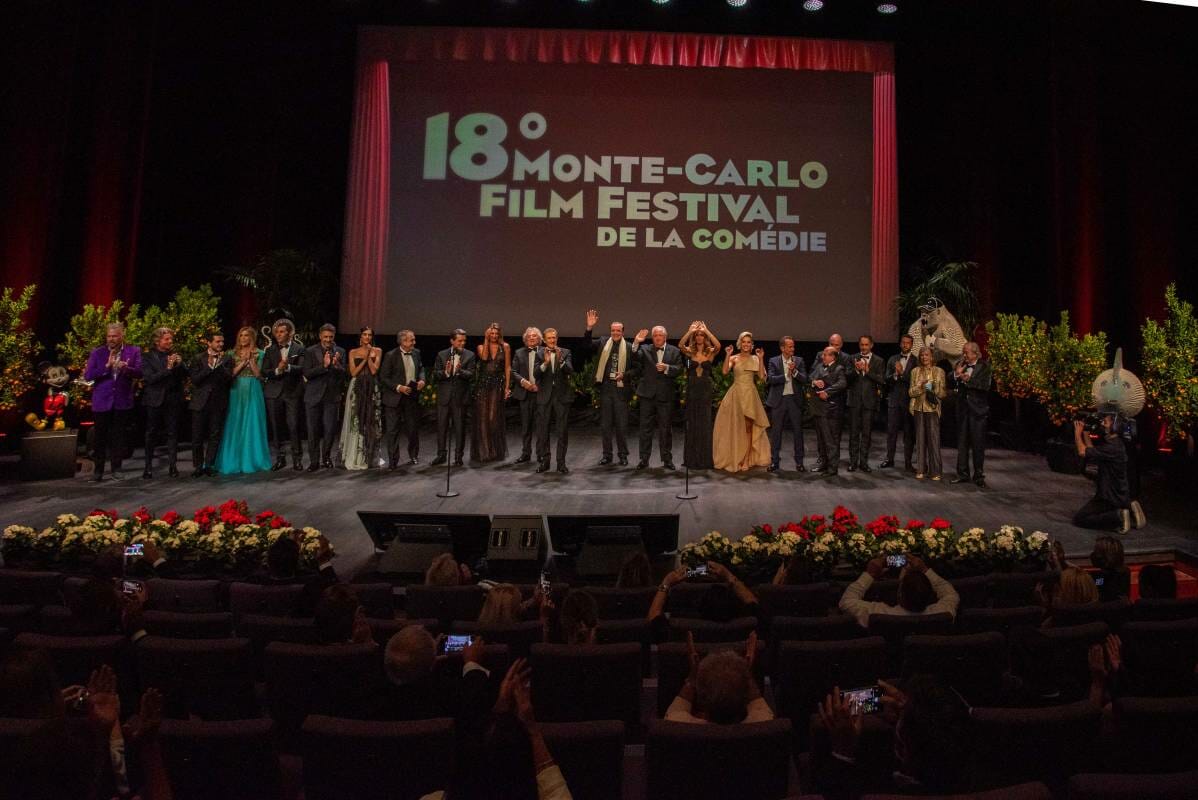 This year, the international films in competition did not fail to meet expectations telling family and love stories both in a conventional and non-conventional way with a sprinkling irony.  The event was also the best way to meet emerging and established actors and film directors of different nationalities presenting their latest projects and premiere screenings. All participants launched a message of hope in the return to a life without restrictions where to enjoy social life by watching a movie at the cinema with our best mates. And the target has been successfully achieved. Ezio Greggio (E.G.) gave HelloMonaco, Media partner of the event, some fresh considerations.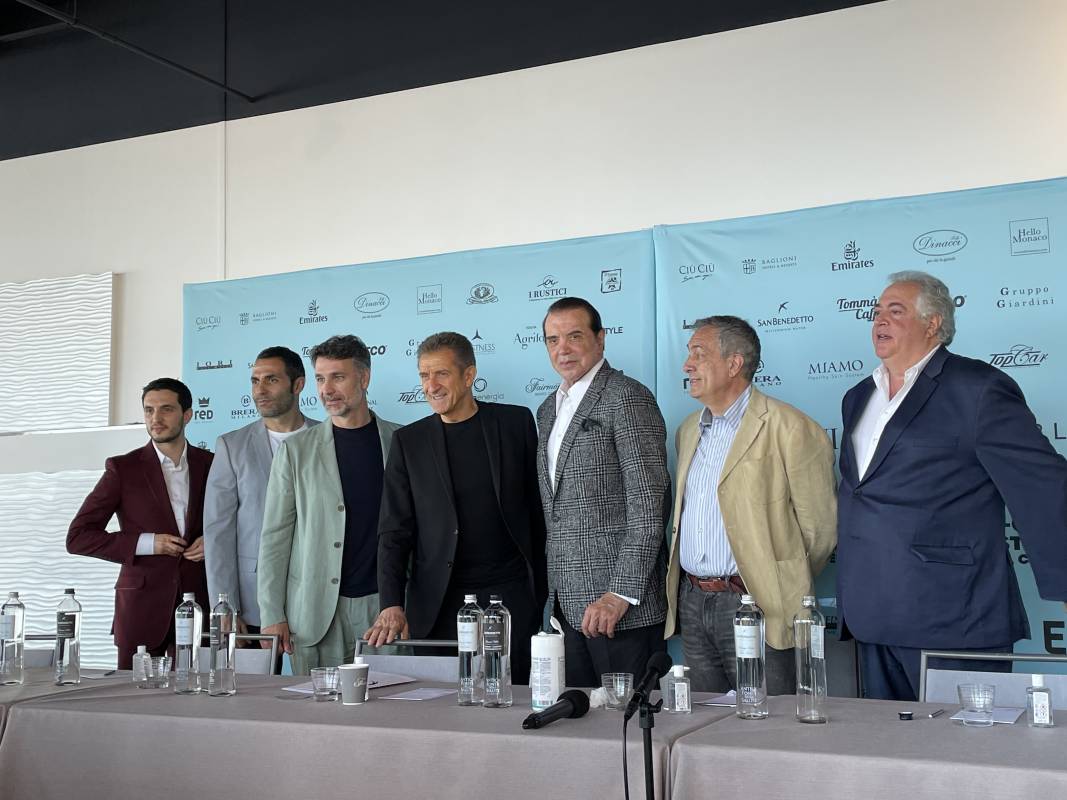 HelloMonaco: Mr. Greggio, is there still a will to smile?
E.G.:  Absolutely yes! We feel the need to smile, to have hope in the future, to travel and to come back to the cinema. The Monte-Carlo Comedy Film Festival has continued since last year's edition to launch good vibes as in the best show-must-go-on tradition. It is necessary to rediscover the importance of being together, even with prevention measures, if necessary. Coming back to normal life is vital and sharing time to watch a good movie is an integral part of it.
HelloMonaco: Are you happy in terms of participation?
E.G.: Yes. I am. I am very pleased since our Festival entered the golden list of best movie contests, worldwide. Our contest often brings luck to some film productions on display and the recent inclusion of short movies made it even more intriguing. In 2021, the quality is very high and new Countries stand at the door like Israel, Ireland, Finland and Peru. Thus, people had the chance to appreciate a different comedian taste they would never see, locally.
All film outcomes have been examined by a high-standard technical jury chaired by the Italian actor, film director and TV producer, Raoul Bova (R.B.) who had already visited the festival as special guest. HelloMonaco collected some relevant feedbacks from all members of the technical Jury starting from its president.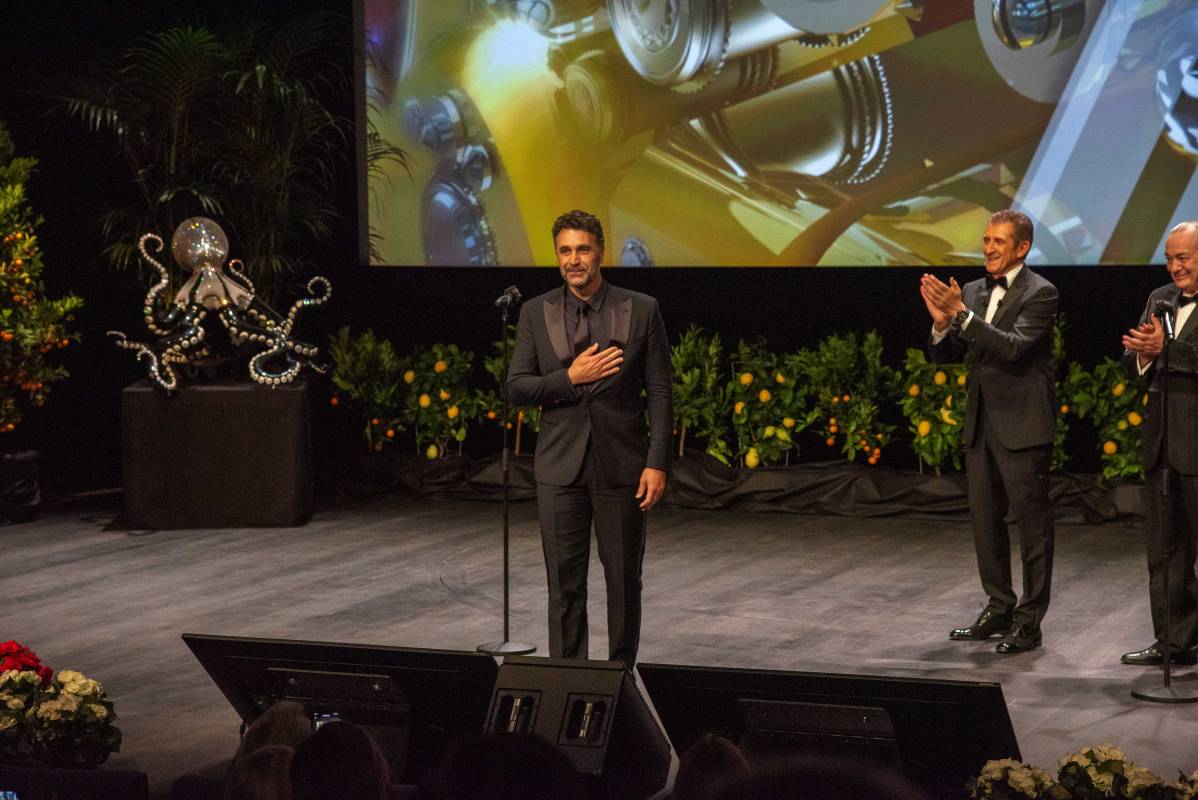 HelloMonaco: Mr. Bova, what is the best way to appreciate a comedy?
R.B.: Besides technical details, what matters most is letting us be amazed by the movie. That's why expressing feelings and stirring up a smile successfully it is always the result between the right balance that is not easy to find. So, when this goal is reached you immediately feel it. Acting sincerely and being true are the most appreciated elements by the general public both in comedy and drama.
Mario Sesti (M.S.), film critic and journalist specialized in cinema.
HelloMonaco: Mr. Sesti, what makes one play more successful than another?
M.S.: Aristotle said that comedy is more about ridiculous people than about normal people in order to arouse laughter in a natural way, thus highlighting the comic sides of society. As a matter of fact, mankind is one of the few animals able to laugh. Historically, Comedy was born before the cinema that gave the genre a great speed boost, enhancing humour, satire and local costumes through the body movements. In this way, it speaks a language very close to a certain social class or group of individuals. Great masters of comedy such as Pietro Germi and Woody Allen have shown that the storytelling of comedy can be just as complex as a drama, being able to set a trend in filming. It is therefore necessary to dedicate a festival to comedy films.
Giacomo Ferrara (G.F.), talented new generation Italian actor who became internationally famous for his role in the TV series "Suburra".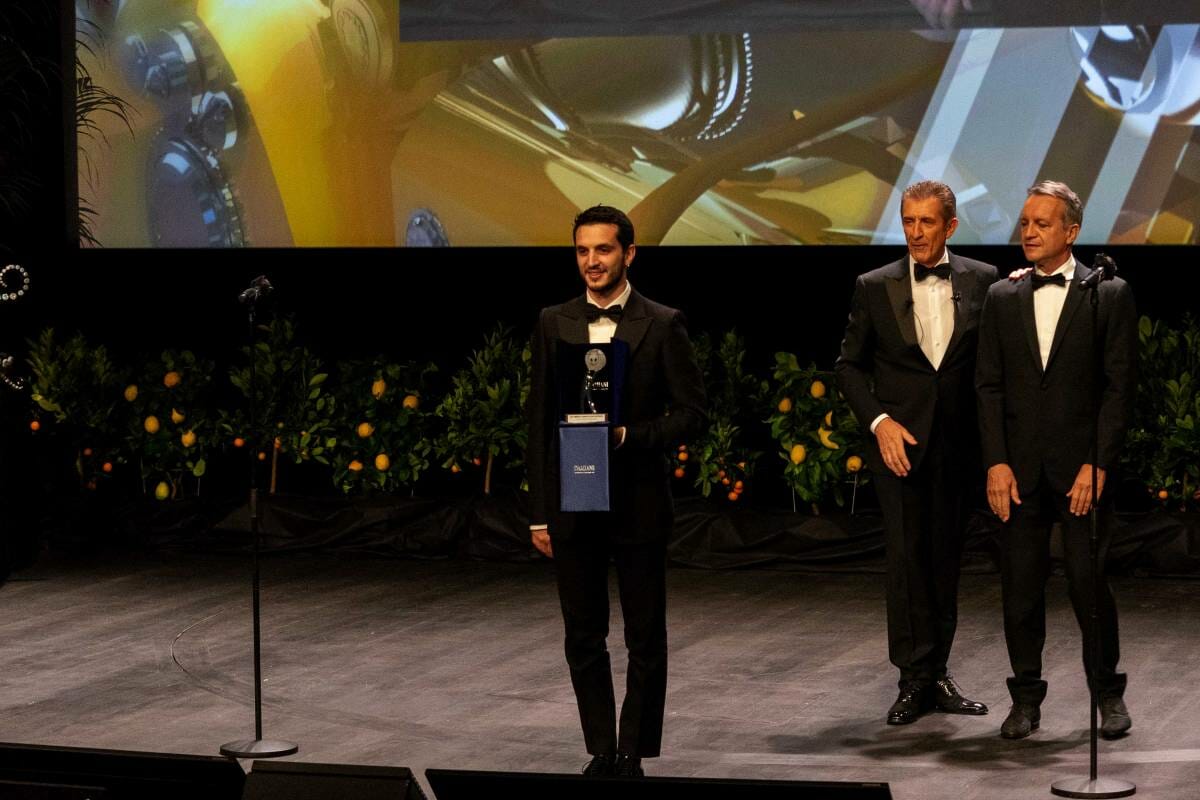 HelloMonaco: How do you feel being for the first time at Monaco Comedy Film Festival?
G.F.:  I'm very honoured to be here and I feel the full responsibility of being the youngest member of the jury pool. The comedy genre is still very popular even among the younger generations and I think that making people smile on a movie set is one of the hardest things. As a professional actor, it is something that still scares me although I was successful in all roles played so far. I think comedy has to tell life in a straightforward way, perhaps more than any other movie genre. And its side effect, lighting, can't be underestimated. Also as a spectator, I really enjoy watching both new comedies and cult films, where the Italian drama school excels.
Mario De la Rosa (M.D.R.), gifted Spanish actor who became internationally famous for his role in the TV series "La Casa de Papel".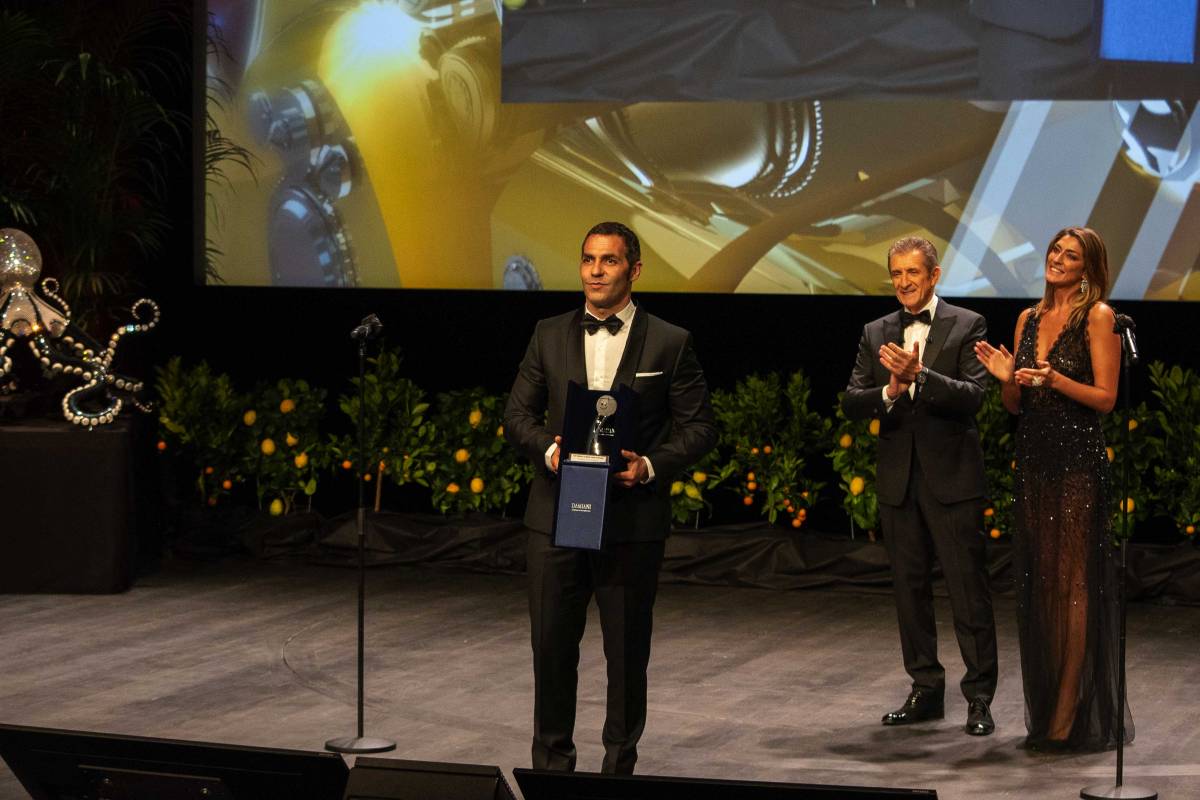 HelloMonaco: Mr. De la Rosa, what do you think is most important in judging the comedies in competition?
M.D.R.: Surely everyone has his own personal taste and we often find ourselves talking with colleagues of cinema projects but I had never experienced such a significant role where being right in judgement is essential. In my role as a policeman in Money Heist TV series I had to follow exactly executive orders, here I feel much more freedom to develop it as a strategy. Comedy does not necessarily mean to be funny but just enter the middle of a drama, deeply grounded on a specific cultural settlement. Jokes that are amusing in one Country do not have the same hilarious effect in another country. Therefore, I always appreciate when a comedy conveys a social message to boost human emotions which are understood globally. That allows you to laugh, to smile and to think at the same time. 
Awarding Ceremony
On Saturday the 5th June, the usual MCFF Gala Show preceded by the Red Carpet was held at the Grimaldi Forum, spreading good vibes more than ever. Ezio Greggio made the honours brilliantly supported by two anchor-women, Romina Pierdomenico, influencer and model, and Desirée Popper, multi-talented actress and model.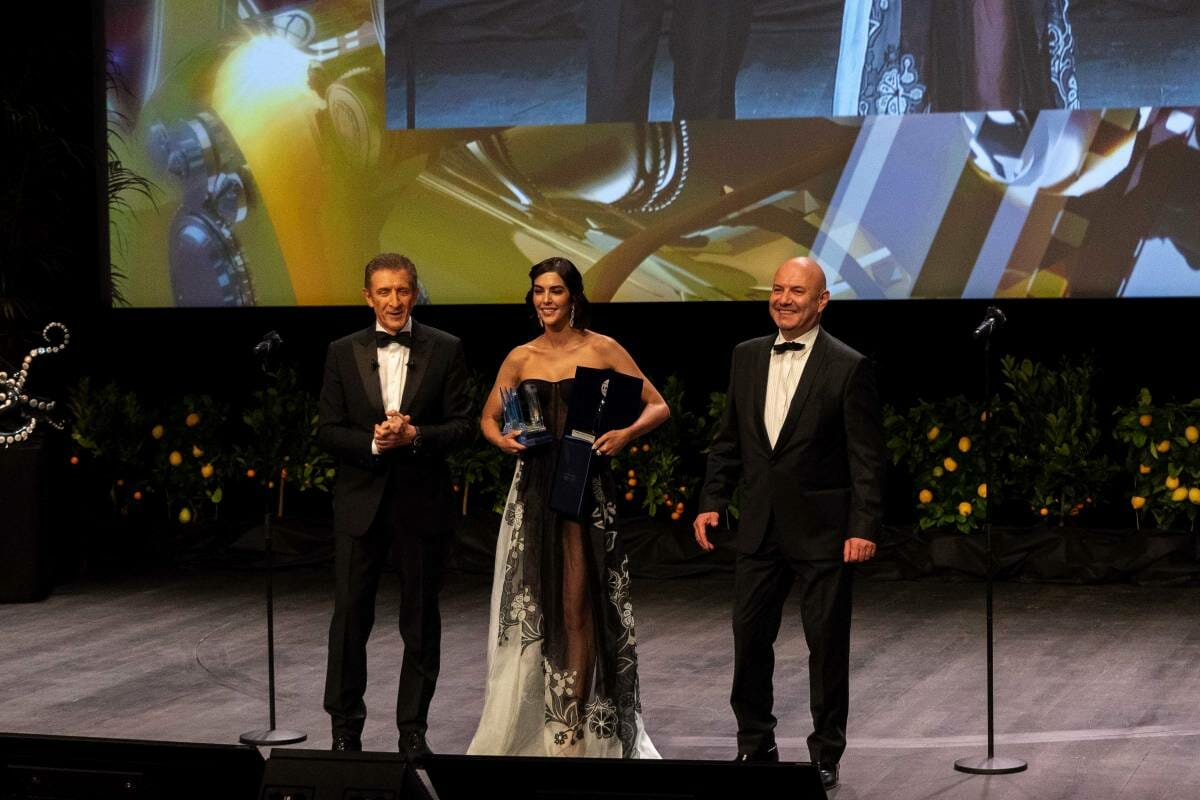 The Spanish production, 'Sentimental', directed by Cesc Gay was awarded the Best Movie Prize for its topicality and the skilful and invisible film direction. Griselda Siciliani, from Argentina, star of the play, was nominated as the Best Actress for her spontaneity. The Best Director Award went to 'Dinner in America', by Adam Rehmeier (U.S.A.) for the empathy it generates in the public. The Audience Award was appointed to 'Swan Song' by Todd Stephens (U.S.A.) for its comical and bittersweet nostalgia while Udo Kier, interpreting the main character, was named as the Best Actor. The Honourable Mention went to 'Honeymood' a romantic comedy by Talya Lavie (Israel). 'Wichita' by Sergine Dumais (U.S.A.-Canada) was recognized as the Best Short Comedy for the effectiveness of filmmaking.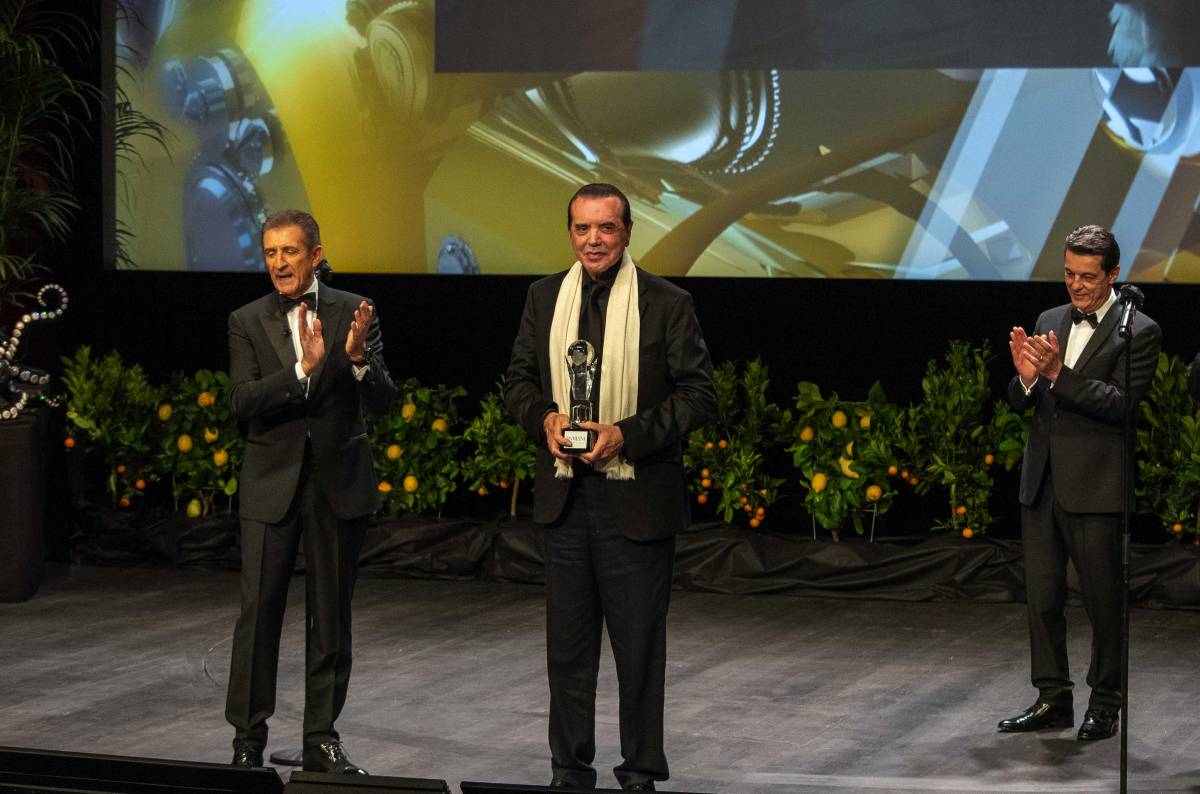 The Oscar-awarding actor, Chazz Palminteri, starring in A Bronx Tale, Analyze This, The Usual Suspects, Modern Family and Bullets over Broadway by Woody Allen, was given the Movie Legend Award in the presence of Nick Vallelonga, film maker who shot 'Green Book', who was moved for supporting his friend and inspirer. The Monte-Carlo Career Award went to the Italian skilled actress, Micaela Ramazzotti, awarded with the prestigious Donatello Prize. The Monte-Carlo Award went to Rocío Muñoz Morales, actress, presenter and writer, as a lady model of empowerment. The Monte-Carlo Film Festival Award was appointed to Raoul Bova, to Mario De la Rosa and to Giacomo Ferrara. Particularly appreciated the musical interpretation of 'Down' by Leo Gassman, emerging Italian pop singer from X Factor and Sanremo Giovani.