Latest news
New Laws leave Côte d'Azur Beaches in Limbo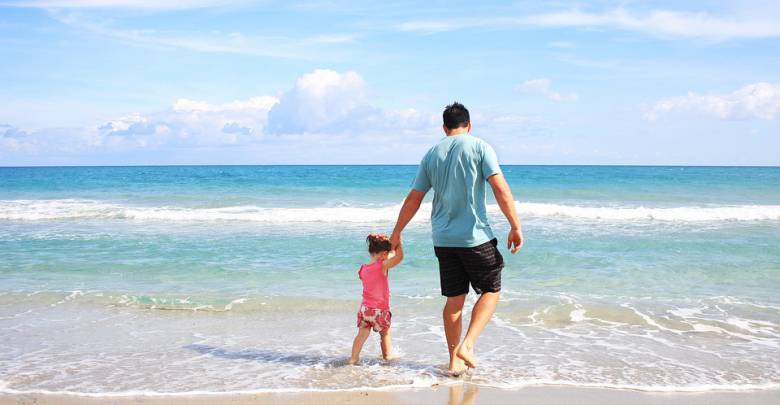 In Monaco, most tourists and residents can agree that going to the beach is their favourite thing to do. Looking out on the pristine Mediterranean and surrounded by Princesse Grace Avenue, Larvotto beach may be the single most glamorous beach in the world. It's the Principality's free public beach, covered in smooth imported fine gravel and surrounded by a city setting. Beautiful crystal clear waters for swimming, soft pebble beach for sunbathing and plenty of good eateries in the area.
With a new Beach decree in effect this year, many beaches have been left in limbo. Some beaches need new permits, other beaches need construction and many aging structures require demolition. On much of the coastline, private beaches have been significantly reduced. Luckily, Monaco's beaches have not been affected by the decree.
Larvotto has stretches of private beaches, where one can hire a lounger and a parasol from beach clubs or enjoy a cocktail and some food while enjoying the sun and the beautiful views. The beach is also known for its safety. During the summer months this beach has an anti-jellyfish net so swimmers don't get stung. There are lifeguards on duty and a security centre in the middle of the beach if anyone needs assistance.
The far eastern end of the beach has a garden for children in the soothing shade of pine trees. There is also a beach volleyball court nearby.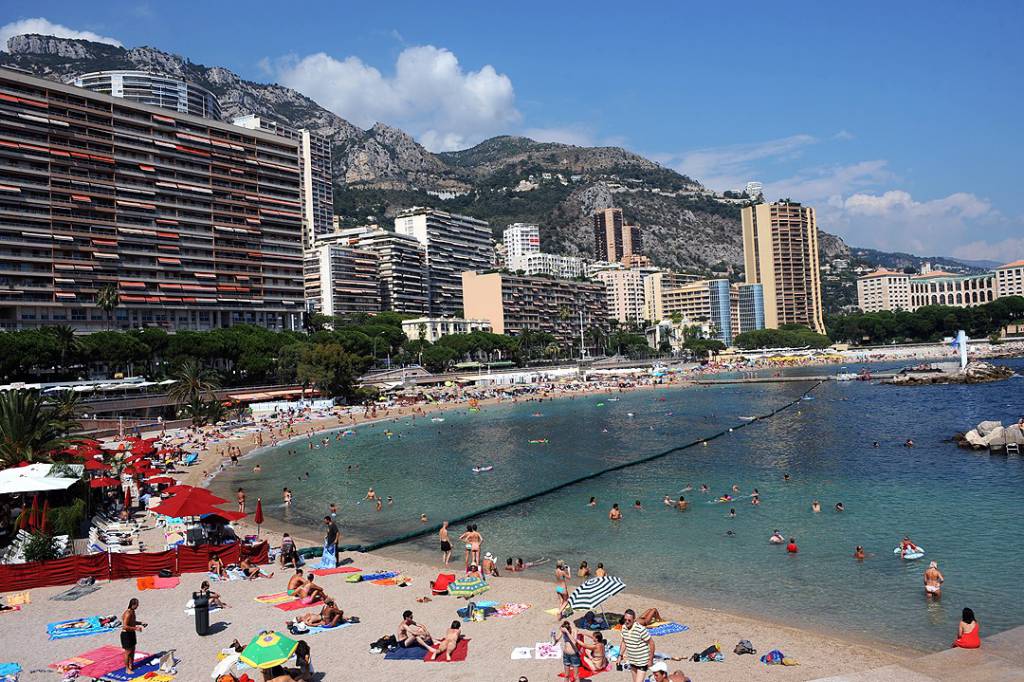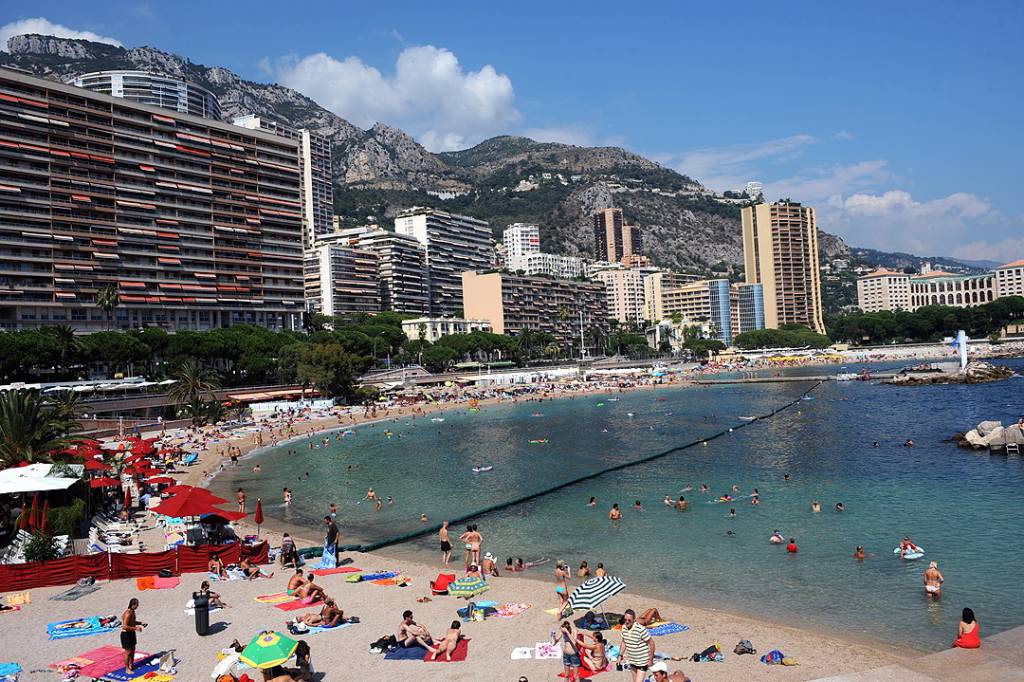 Now that the warmer weather is upon us, people are itching to hit the beach and soak in the sun.  For those who want to venture outside Monaco and explore some other sandy slices of paradise, beaches on the Côte d'Azur may leave many people disappointed.
The new Beach decree means that, on much of the coastline, private beaches have been significantly reduced. Here are what beaches on the Côte d'Azur have to offer this year.
Nice
This summer, 14 of Nice's private beaches will be renewed (for a period of 12 years). The candidates have filed their requests and are waiting for the verdict from the city. The results are expected towards the end of autumn.
In April, 4,000 m3 of pebbles arrived in Nice to expand the beaches.  The long stretch of grey pebbles is roughly 20% private beaches and 80% public beaches.
Nice's Florida beach, with a surface area of ​​1000 m2 filed for bankruptcy and will be taken over by the City. It will be a beach for children's activities (with supervised swimming, kayak, water-polo and more) as of the next summer.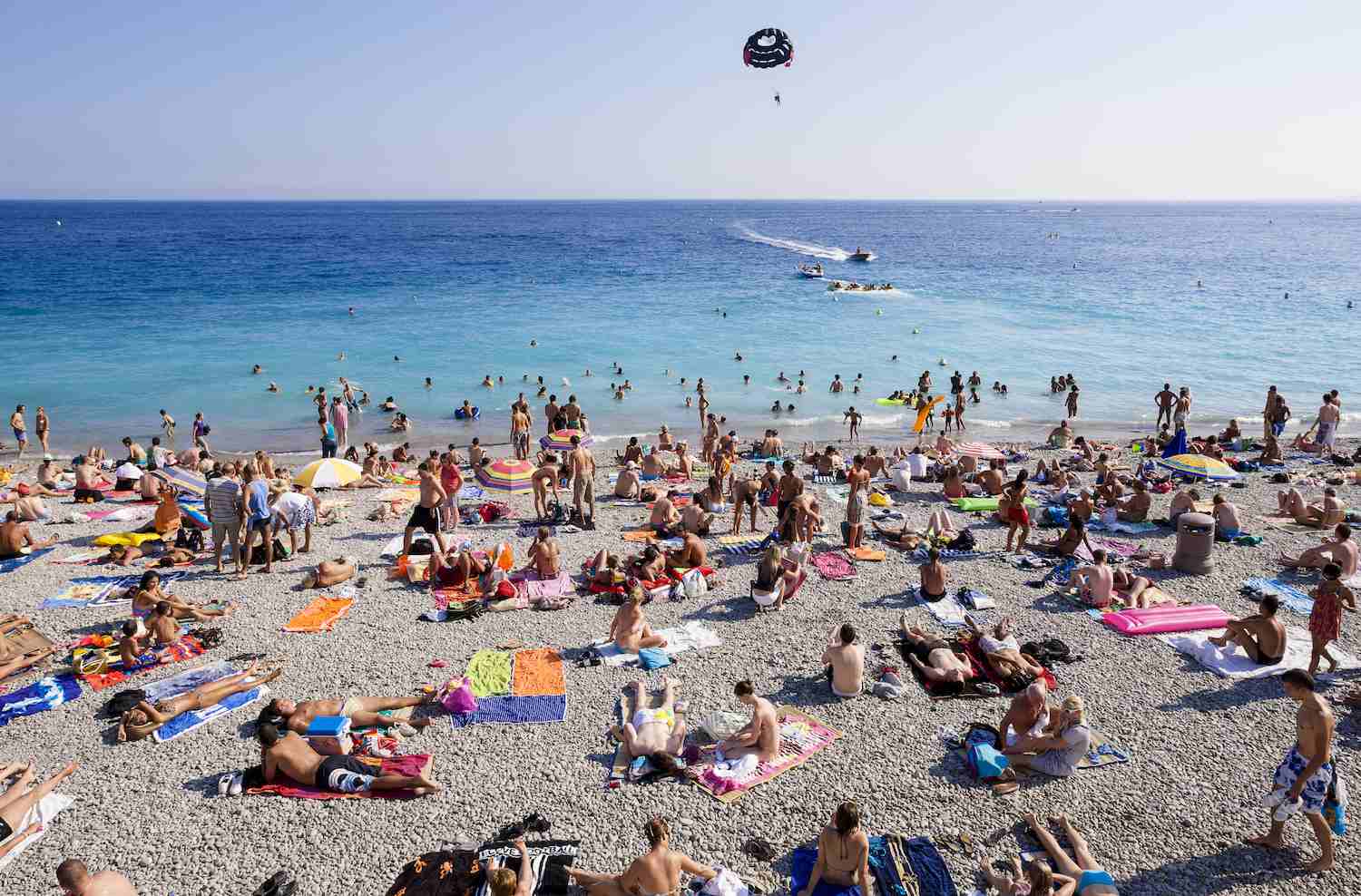 Accessible Beaches
Centennial and Carras are two beaches which are supervised by a qualified team and are adapted for people with reduced mobility. Centenary is open from 14 June to 2 September and Carras is open until 15 September, 7 days out of 7, including holidays.
A site on Carras beach is reserved for dogs. Dogs are allowed to swim and the beach is cleaned regularly by City services. All dogs are welcome except 1st class attack dogs. Those in the 2nd category must be muzzled and kept on a leash. An emergency call terminal is available in case of emergency.
There are five smoke-free beaches in Nice. A municipal decree prohibits smoking under penalty of a ticket and a fine of 17 euros, on the beach and in the water at a distance of 33 metres, from 9am to 8pm, from 12 April to 31 October.
Cagnes-Sur-Mer
Renewal contracts for the beaches of Cagnes is announced for 2020, leaving one of the six private beaches in limbo: Aeva beach.  Hit by the extreme weather on 29 ​​October, establishments on Aeva Beach are now very exposed to the elements.  In Cagnes-sur-Mer, dogs on the beaches are not permitted since a municipal decree on 11 June 2018.
Juan Les Pins
Old establishments on Juan Les Pins were demolished to make room for new structures in line with the new Beach decree. Yolo Beach, Sea Effect and Epi Beach are already welcoming customers.
The Beach of the Islands and Estérel are still in development. The new design will allow the establishments to remain open year round, contributing to the dynamism of the seaside resort. But they will be designed so that they can be dismantled, in compliance with the Beach decree.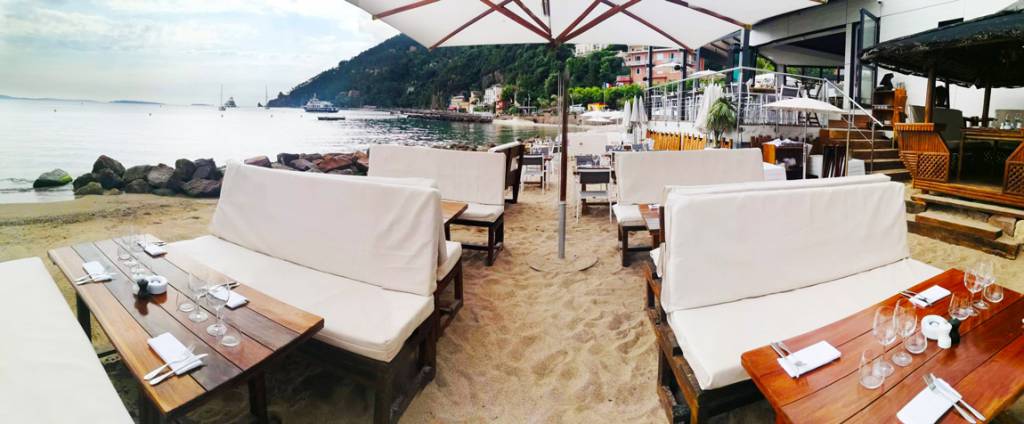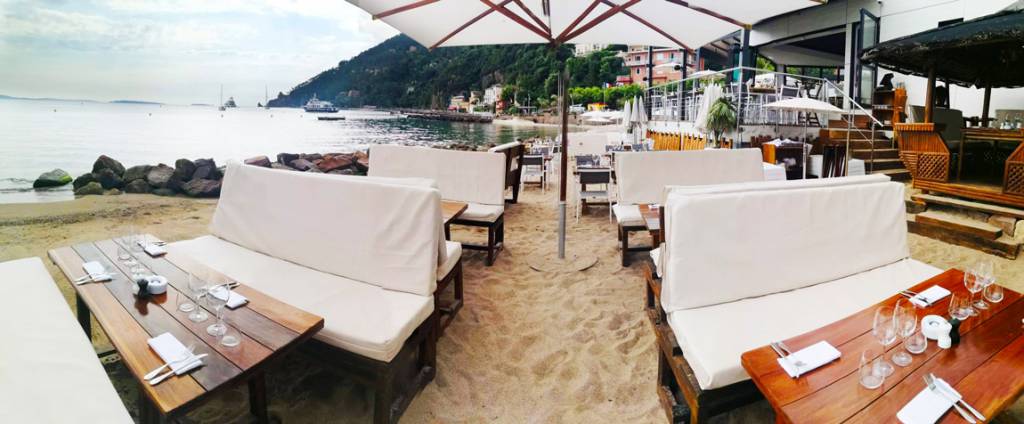 Operators Halima Salada and Gerard Lanoir, from the family-owned Beach Islands, successfully applied for a restaurant with 100% Mediterranean cuisine and an 'open space' beach with an ecological spirit.
Didier Toesca and Eric Galeto, at the head of L'Esterel, will have a new start with a restaurant-beach made of wood on stilts. (In compliance with the specifications set by the City and rules established by the Architect of Buildings of France.)  The opening is scheduled for late May /early June.
Two private beaches will also be inaugurated this season: Eli Bo and Ammos. These seasonal establishments, which will be dismantled in the fall, are managed by Gilles Giroud. The opening was delayed, with building permits issued later than expected. Les Bains Deli Bo offers cuisine inspired by 'luxury snacking'. Ammos offers meat and grilled fish. This season, they will be the only private bathing establishments in Lutetia.
Golfe-Juan
For Golfe-Juan, in the town of Vallauris, beach-goers need to wait for the next municipal council meeting at the end of the month / beginning of June, to give the green light concerning the four new private beaches in the Midi sector.
Currently, there is only one open beach: Le Vieux Rocher.