Latest news
No Finish Line: A Quest for 300,000km and Countless Euros for Children in Need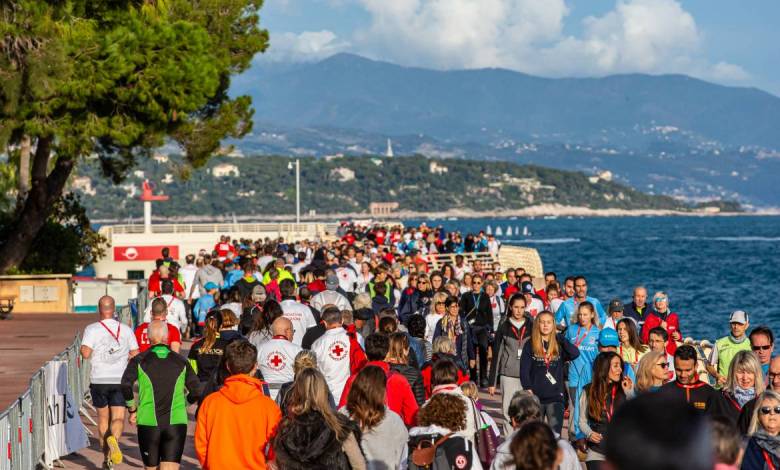 In the captivating setting of Monaco, the 24th iteration of No Finish Line, this extraordinarily passionate race in support of children in need is on the horizon, set to kick off at 2:00 PM on November 11th. Eight days of unwavering dedication will unfurl, coming to a poignant close at 4:00 PM on November 19th … "Prince's Day". People from diverse walks of life will convene to traverse a 1,140m circuit winding around the grand Fontvieille big top, all bound by the noble mission of supporting children grappling with illness and adversity.
The stage is set this time for a target set at a formidable 300,000km.
The tradition of this charitable endeavour calls upon both relaxed occasional walkers and seasoned runners to unite in a common cause. The goal for 2023 is clear: to gather 300,000 euros. The realization of this ambitious feat hinges on covering as many kilometers as possible during the eight-day span of this charitable and athletic spectacle. Approximately thirty devoted volunteers from Children & Future, the organizing entity, will oversee the event at the Fontvieille big top, guiding participants through this heart-felt journey.
The concept is simple: each participant, equipped with a tracking chip, embarks on spirited walks or runs around the circuit. For every kilometer completed, the Children & Future association pledges to donate one euro to support initiatives aimed at underprivileged or ailing children.
Two Prize Challenges
Two prize challenges lie within this remarkable event: the 24-hour trophy and the gruelling 8-day contest. The The first of these two competitions takes place from 9:00 AM on November 18th and extends ceaselessly until 9:00 AM on November 19th, creating a 24-hour test of unparalleled endurance.
The latter competition is a comprehensive endurance competition designed for over 40 super-fit runners.
The No Finish Line has a history filled with astonishing individual feats. Since 1999, the male record stands at over 1000 kms …a feat accredited to the remarkable Didier Sessegolo. In the women's solo category, the pinnacle achievement is over 900 kilometres. Will a woman break 1000 kms? It's bound to happen … this year or in future.
The collective record for distance covered is astounding … it is over 27,000 kms.
Continuing a cherished tradition, Yakuba Ouattara assumes the role of patron for the No Finish Line for the third consecutive year. As the captain of Roca Team, his previous season was marked by a historic double victory in Monaco, clinching both the French Cup and championship.
In reflecting on the 24 editions of the No Finish Line, one cannot ignore the poignant fact that an impressive almost 5 million euros has been raised.
But what drives this remarkable endeavour? It's a simple yet powerful principle: participants walk or run non-stop for eight days on a designated circuit. A single registration fee provides access for the entire eight days, regardless of the frequency of visits or the duration of each participant's presence on the circuit. All are welcome, whether they arrive alone or with companions, and there's the option to join a team. Their achievements, the kilometers and laps they complete, are meticulously recorded by an electronic timing system and instantaneously broadcast on the circuit and online.
Furthermore, this noble undertaking transcends boundaries. NO FINISH LINE traditionally concurrently unfolds in several countries. Examples have included England, Wales, Ireland, Cape Verde, Canada, Lebanon, and Italy, all in service of children in need.