Latest news
Oceanco delivers 109m Bravo Eugenia to Dallas Cowboys owner and other yacht news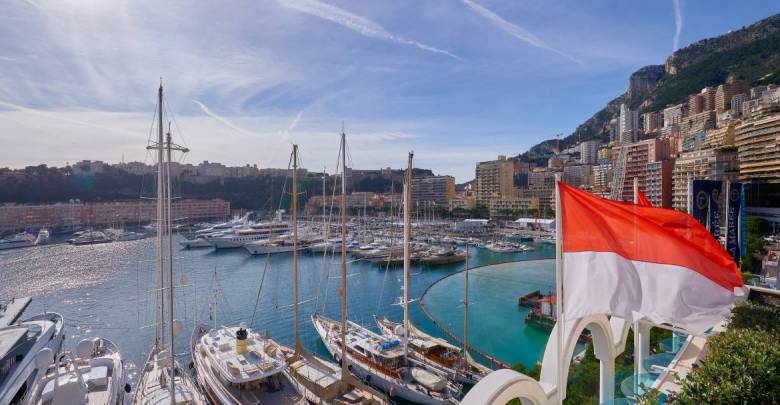 We selected for you top 4 yacht stories of the last week at Yacht Harbour.
Oceanco delivers 109m Bravo Eugenia to Dallas Cowboys owner
Handed over to her owners on December 20th, shortly prior to a Christmas cruise in Scandinavia, Bravo Eugenia was sea trialed earlier in December. Designed by Nuvolari Lenard with naval architecture by Lateral Naval Architects, the yacht claims to be the first to feature a LIFE (Lengthened, Innovative, Fuel Efficient, Eco Friendly) design.
The 109-meter's interior was created by Reymond Langton, with an expected over 4,000GT of volume. Stretching across a 16.3-meter beam, the yacht is capable of reaching a top speed of 17.5 knots. Bravo Eugenia is powered by a hybrid propulsion system.
One of the largest yachts built in the Netherlands, the 109-meter was built for US billionaire Jerry Jones, whose net worth is estimated at $6.8 billion by Forbes. Having made his wealth in the oil industry, Jones is most famous for his ownership of the Dallas Cowboys NFL franchise. Purchased for $150 million in 1989 the American football team is now worth an estimated $5 billion.
Steve Kozloff unveils the concept of an ice-class yacht Kosatka
Renowned shipbuilding designer Steve Kozloff (founder of the Goliath series of polar expedition superyachts) introduced to the world a modern concept of an ice-class expeditionary yacht.
This icebreaker has a super strong hull capable of withstanding the load that the yacht will experience as it passes through multi-year ice layers. According to Steve Kozloff, the superyacht will be about 90 meters long and will hold 6 decks. In this case, the hull and superstructure of the new yacht will be made of aluminum materials.
Of the key features of the creators of the hangar size of almost 2.5 square feet, which can simultaneously accommodate four small or two medium-sized helicopters, as well as in this area will be a large swimming pool with retractable roof.
In addition, there is enough space on a six-deck yacht for two tenders and even a submarine.
The yacht from Steve Kozloff is specially designed for a small crew of up to 4 people and has the ability to reach up to 15.1 knots maximum speed. The maximum number of people placed on board can reach up to 14 people.
Feadship launches 58-meter Najiba
Feadship has confirmed the launch of their new 58-meter yacht, Najiba. Meaning noble in arabic, the yacht was built for a serial owner as a family vessel. Bringing together a team of designers including Philippe Briand, Vitruvius and Claudio Cicconetti, the motor yacht features a full custom design.
"Najiba is a truly remarkable superyacht and the family are thrilled with what you have created for them," Peter Wilson, the owner's representative, told Feadship at the launch. "They had seen Feadship quality in other yachts, hence the longheld dream to develop one of their own. Even so, the owners and their extended family could not believe their eyes when the final result was revealed to them this morning."
90-meter superyacht Project #6 by YXXI Yacht Design
90-meter superyacht Project #6 is the latest concept by YXXI Yacht Design. Project #6 is ideal for a big family who wants to spend time together on board, with a feeling like it's a home on water – that's the idea which stands behind the project. All of the family members should find anything they'll need to enjoy quality time on board.
One of the challenges for YXXI Yacht Design, responsible for creating this project, was to solve two questions : how to increase interior and exterior living areas spaces, as well as creating big volumes and make the guests to feel homely atmosphere. Indoor and outdoor spaces are interconnected with sliding glass walls, which is a perfect way to create a feeling of continuity between closed and open spaces.
Electrochromic glass windows are installed all over the rooms – they can be tinted manually of automatically to protect from the sunlight or to create private atmosphere. All decks are connected with an elevator, allowing an easy access to any of them.  Style and general arrangement of interior spaces is up to client's taste.
The front of the upper deck is occupied by the cockpit and an exterior crew resting area. Next to the cockpit is the captain's room. In the middle part of the deck stands a large fitness room with wide doors that can be opened to enjoy the breeze from outside.nRear part of the upper deck features an helistation to allow quick and safe connections with remote destinations. When not in use for the helicopter, this surface can be easily transformed into a basketball playground. A folding net prevents balls from falling in the water.
Safety is one of the aspects, to which a particular attention has been brought to, as the designers managed to install one meter-high fences all around the decks to prevent children from falling into the water (excepted on the upper-rear and the water-level aft platforms, where additional protections can be easily added).
This deck is divided into three parts on different levels, for service, private and collective use. Front part of the deck is occupied by the anchor room and the tender garage. Folding hull doors allow easy operation for docking or tenders and water-toys management. Middle part of this deck is dedicated to additional guests suites. This surface can be adapted in four 75 m² (807 sq.ft) or six 50 m² (538 sq.ft) guests suites, according to owner's demand. At the back of the deck is the lounge living-room, featuring a 240 m² (2583 sq.ft) ground surface and a 4 meter (13 ft) living height.
Under the lower guests deck, in the front part of the hull are located service and technical areas. Then comes the crew quarters, crew accommodation, laundry and other service rooms. Rear part of the hull is dedicated to engine room and technical equipment.