Latest news
One Monte-Carlo is a New Community under Construction

The One Monte-Carlo project, located where the old Winter Sporting used to be, will soon be known as a community within a community.  For some time already, tourists visiting the Principality have been witnessing what the finished structures will look like in the near future.  In total, seven buildings, with eleven floors in the largest building, will make up the new project.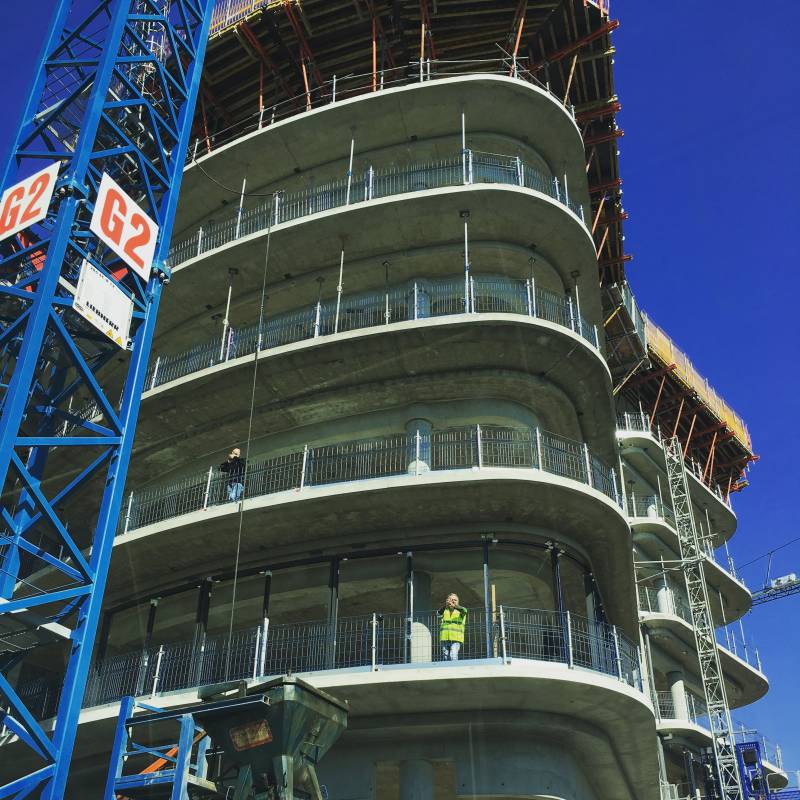 Construction began in 2008, with a budget of €250 million.  The project, located next to the Place du Casino in the heart of Monte Carlo, is made up of homes, offices, shops and restaurants.  The project maintains the height of surrounding buildings to fit in with the existing skyline. Six residential pavilions are included in the design (ranging in size from studios to triplexes) with four along the Allées des Boulingrins and two along Avenue Princesse Alice.
Different companies are working on the construction of One Monte-Carlo. The Société des Bains de Mer (SBM) entrusted the construction of the facades for the apartments, which require work on a colossal scale, to the Permasteelisa Group, based in Padova, Italy.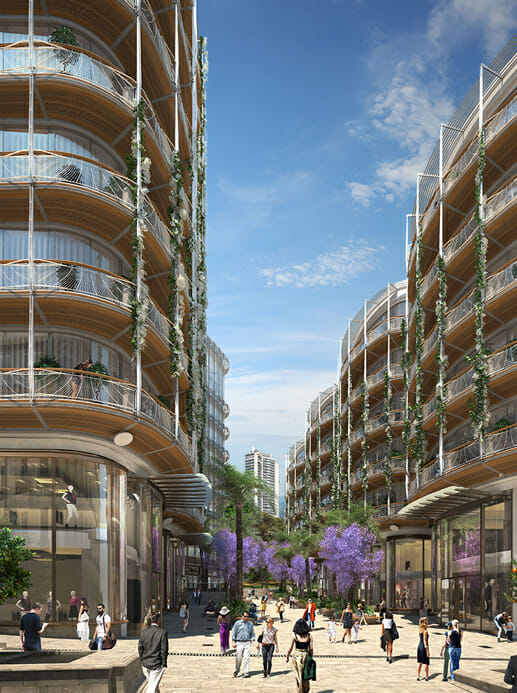 Vivian Massimiliano, Project Director for the Permasteelisa Group, revealed that 150 tonnes of steel is being used for the apartment facades, which have a surface area of approximately 15 thousand square metres.  900 tailor-made railings are already being installed, made of a fusion of two types of material, including aluminum.  Each one is made by hand, the railings are not machine made like other pieces, which make them special, according to the Project Director.
Specific challenges during construction include the large dimensions and the particularly distinct geometrical shapes in the project's design.  Some windows are seven metres tall and are double-glazed and some windows are cylindrical and curved, something which isn't found in most other projects.  Over 3,000 windows are currently being installed on the group of buildings, creating 11,400 square metres of glass facade.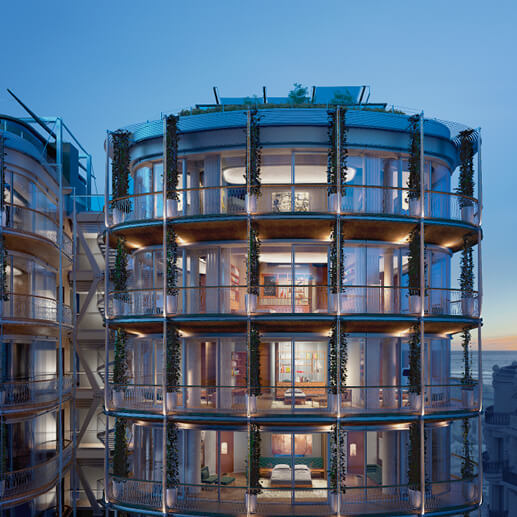 The construction of One Monte-Carlo is set to be completed by the end of the year and the project's official inauguration is scheduled for 22 February 2019.