Latest news
One of the fastest yachts in the world: Galeocerdo and other yacht news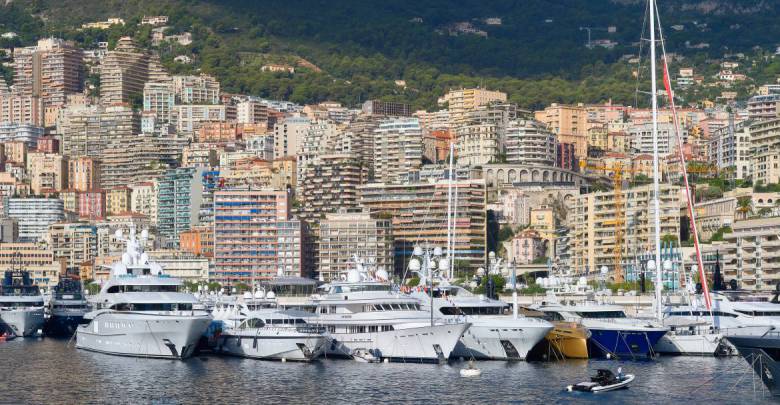 We selected for you top 5 yacht stories of the last week at Yacht Harbour.
One of the fastest yachts in the world: Galeocerdo 
Galeocerdo was built by Wally in 2003 as WallyPower for Luca Bassani, the founder of Wally. He had no contract for this boat, so Luca Bassani owned the boat for 8 years, before sale in 2012.
Wally designed and built Galeocerdo from ultra light carbon fiber, with Intermarine responsible for naval architecture and interior design by Lazzarini Pickering Architects. The yacht has wind tunnel tested by Ferrari. Galeocerdo was highlighted in one of the Top Gear series as water version of supercar Pagani Zonda. Galeocerdo is still notable and unique on the water, though it was first launched in August 2003. Her exterior lines remind a Stealth bomber.
Galeocerdo was developing for 4 years. The task was to make a speedy boat ideal for short Mediterranean day cruises and able to keep high speeds even in rough seas. Deep V hull was a solution, with the shape of the bow and the use of interceptors, allowing the boat to pierce the waves comfortably, even at maximum speeds. "Extensive research and tank testing resulted in a hull design different and better than any other," he claims. "Like our sailboats, the design is an evolution of all our experience. For us the ride of the hull is the key to our sales."
Oceanco: Black Pearl delivered 
The 106.7m (350ft) three-masted sailing yacht Black Pearl is unlike any yacht the world has ever seen. This unique and complex vessel is the realization of a discerning Owner's vision. She is the result of an elaborate and successful collaboration on the part of an international group of designers, engineers, naval architects, builders, and project managers.
50-metre Dynamiq GTT 165 
With the GTT 165, the latest and largest model in range of next-generation superyachts, Dynamiq is proving again that the days of dull yachts are over. This 50m all-aluminium superyacht with exterior styling by Dobroserdov Design is fresh, sporty and filled with innovations to outperform its rivals.
Oyster Yachts acquired by Richard Hadida 
Oyster Yachts, the struggling UK shipyard, has been bailed out of administration by gaming software entrepreneur Richard Hadida. Locals hope the investment, for which the amount was undisclosed, will see the majority of employee jobs saved.
35.5-metre Benetti Mediterraneo 116′ yacht Botti launched
Third Mediterraneo 116' yacht Botti was launched by Benetti.
Against a festive backdrop last March 14, Benetti successfully launched the third Mediterraneo 116' unit, a 35.5-meter with a displacement fiberglass and superstructure carbon fiber yacht in the Class product line, for delivery next April 30.