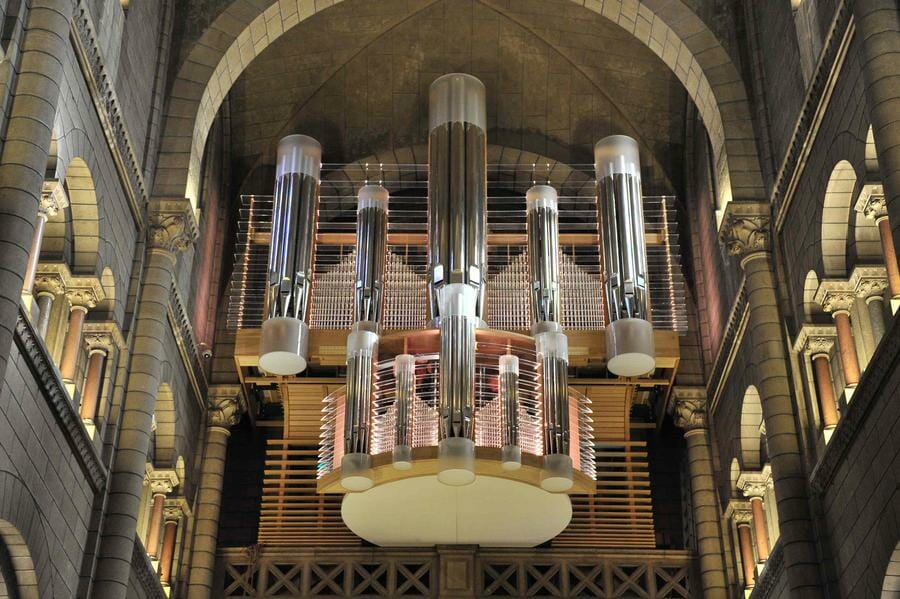 The 13th International Organ Festival of Monaco, organized by the Directorate of Cultural Affairs, will begin on 21 June.
An open house at the Cathedral, from 7pm to 11pm, will pay tribute to the grand organ during a unique concert-walk, where famous pieces, musical adaptations, two person performances and more will be celebrated.
Organists of the Principality and high students from the Rainier III Academy of Monaco and the Nice Conservatory will also sit at the imposing, 20 ton instrument, complete with 4 keyboards, 79 valves and almost 7,000 pipes.
In addition to the performances on Thursday 21 June, the 13th edition of the Festival will be presenting 8 concerts every Sunday this summer at 5:00pm: on the 1st, 8th, 15th and 22nd of July and on the 5th, 12th and 19th of August.
Free entry.
The complete program is available at: www.festivalorguemonaco.com