Latest news
Over 100 Super yachts Jostle for Pride of Place to Watch the Monaco Grand Prix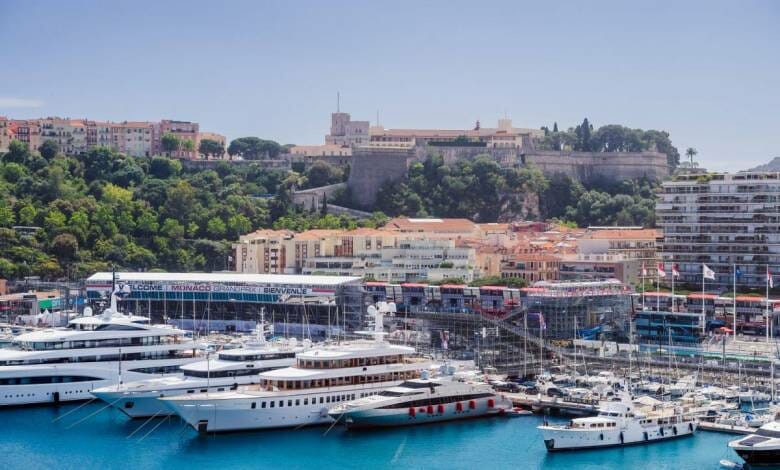 It's THE spot to die for. Pride of place to watch the Monaco Grand Prix – a superyacht moored in Port Hercules along-side the race-track, sipping champagne as Charles Leclerc, Carlos Sainz, Max Verstappen and Sergio Perez flash by.
Have you noticed the absolute splendour of the line-up of yachts at the Port this year. Unimaginable luxury, jostling for space in 2022 – with the Port bursting at the seams. 
And each yacht is paying a pretty penny to be there. It's interesting to guess how much for Grand Prix week. Anywhere between 65.000€ and 100.000€ would be about right. But money alone won't do it – these prize spots are way oversubscribed, so priority goes to the major F1 sponsors and those that contribute significantly to making the Monaco Grand Prix and the World Championship successful. 
This is serious commerce for the Principality. Lining up chartered yachts like the ultra-luxurious 130+ metre Jacques-Cartier with sponsors of the ilk of Tag Heuer, throwing big parties with A-list celebs is big business. 
Count those jewel-like yachts …. more than 100, possible just short of 150 in Port Hercule. If the average mooring fee approximates 70.000€, for every 15 yachts that's a cool million euros give or take. One could guesstimate total mooring fees of somewhere around 10 million euros? 
Then there's the Port at Fontvieille and Monaco's new Port at Cala del Forte in Vintimiglia. Customers and owners there take time off and call for the luxury futuristic shuttle Monaco One to speed them over the waves to the Grand Prix. Aleco Keusseoglou, the president of La Société d'Exploitation des Ports De Monaco, and Chief Executive Officer Olivier Lavagna must have smiles on their faces like Cheshire cats this year! 
And that's only part of the jig-saw puzzle of services. Add the boxes of Grand Cru and Chateau D'Yquem, the finest caviar and lobsters, jeroboam after jeroboam of champagne. Event designers, party designers, specialized catering the list of value-added to the Principality goes on and on.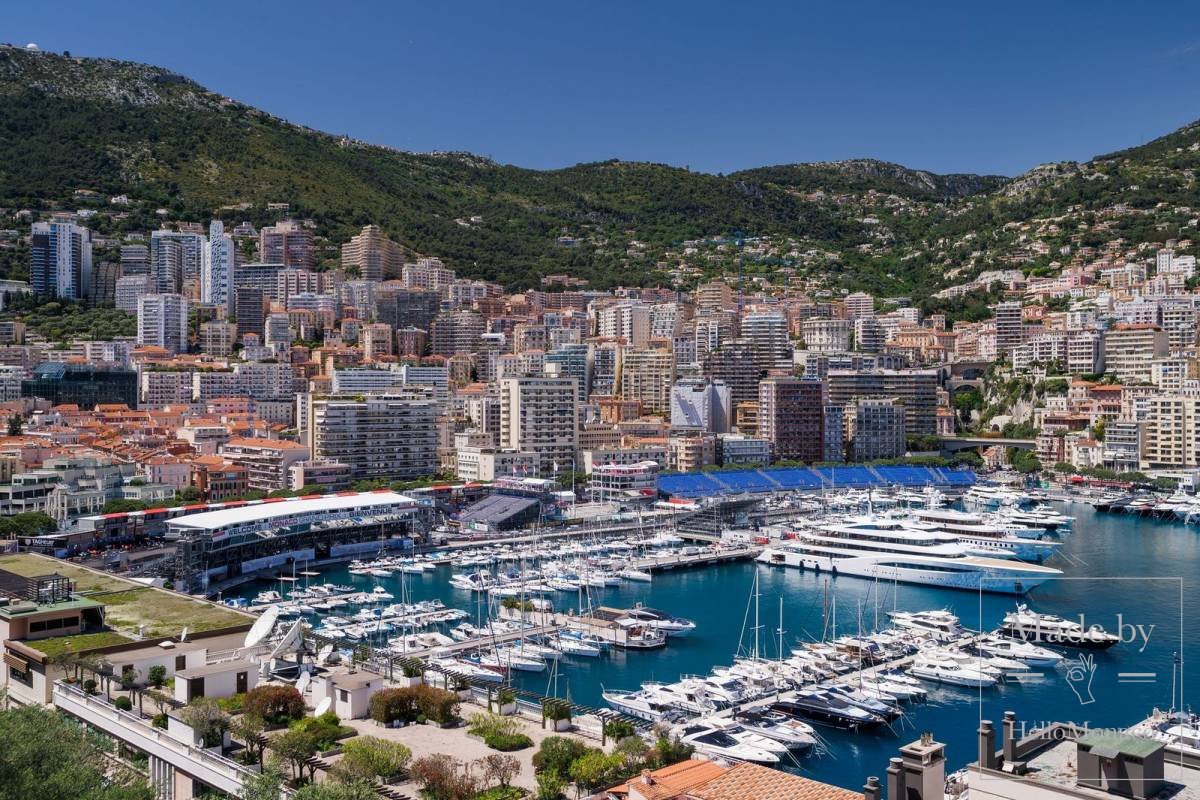 Superyacht Spotting 
If you are Superyacht spotting in Port Hercule look out for these beauties that have been reported in the press: 
Force Blue, Hampshire, owned by Andrew Christopher Currie, billionaire and director of the chemical company Ineos; 
Man of Steel, (86 metres) and Coral Ocean, 72 metres, just to name a few. 
Ports full, hotels reported full. After the 2020 pandemic cancellation and a muted 2021, it's a welcome sight the Grand Prix at full throttle in 2022 with packed crowds and beaming smiles. 
Imitation is the greatest form of flattery. The new Miami Grand Prix tried to emulate Monaco's gleaming harbour . That's tough to do when the brand new urban circuit of Miami winds around Hard Rock Stadium in Miami Gardens … about 15 kms away from the sea in the suburbs. But Miami persisted in installing a mock harbour with yachts to inject "Monaco-style" into their Grand Prix. 
At the end of the day though there is only one Monaco!