Interviews
"I will try to win Monaco and then the championship", Charles Leclerc about a "good compromise" on the eve of his home Grand Prix in Monaco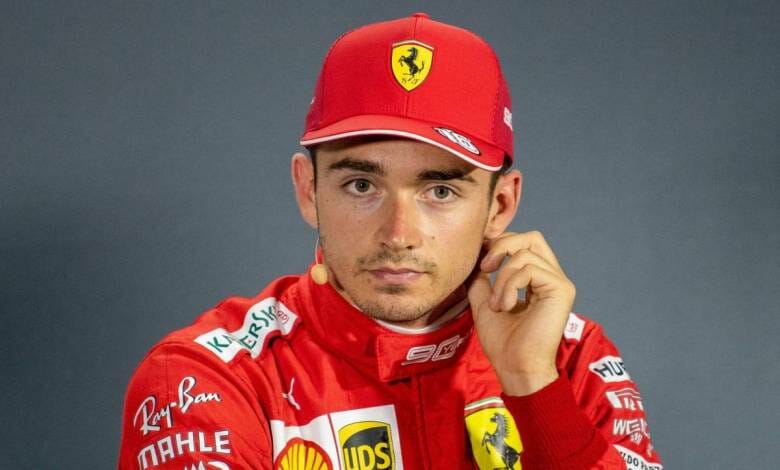 Monegasque driver Charles Leclerc has been competing in prestigious Formula 1 Grand Prix races since 2018, but he has never crossed the finish line first at his home circuit in Monaco. Last year, on the eve of the Monaco Grand Prix, the Ferrari team did not have time to fix the damage to his vehicle and so the Monegasque could not even try his luck on his home track, although he had every chance to showcase his talents in the most brilliant way. 
This season, during the Grand Prix in Spain, preceding that of Monaco, the Monegasque driver once again suffered technical difficulties, and was forced to pull out of the race. With everyone waiting impatiently and crossing fingers for him at his home circuit in Monaco, one wonders whether Charles Leclerc will be able to end this series of misfortunes on Sunday in Monaco. During the press conference with the Monegasque media, the driver answered the most pressing questions and commented on the battle currently raging in Formula 1 between the two championship leaders, the Ferrari and Red Bull teams.
On the eve of this 2022 Monaco Grand Prix, in the previous races Max Verstappen literally snatched the championship lead from under your nose. Has this changed your approach, your preparation for the Monaco race weekend?
Charles Leclerc: No, not at all. Of course, I would have preferred to come home here with the lead in the championship. But these are relatively little things at this stage of the season, with 16 more races to go. We still have a long season ahead of us. Before Barcelona, the team and I wondered about our performance because we really didn't always have the same performance as Red Bull in the race, especially with the degradation of the tyres. It was difficult for us to keep them at a good level during the race. But in Barcelona we found a lot of answers to those questions and they were much more positive. Yes, there was a problem that clearly cost us the win in Spain as well as the championship lead, but at the same time we are still confident because we regained a fairly high level of performance in the race. The tyre degradation has gotten better. But again, this does not change my approach to this weekend, I will give 110%, as usual, as I have done since the beginning of the year. Of course, this Grand Prix is special for me because it is at home. But at the same time it's the kind of weekend where you shouldn't do too much. So we will try to do what we have been doing since the beginning of the year, which is to do a very good job.
Do you think, in this year's Formula 1 championship the main struggle will be between you and Verstappen, or do you think that there will be other rivals claiming the leadership?
Charles Leclerc: I think it will be more between Red Bull and Ferrari. Although we saw the Mercedes team in Barcelona. They're a little bit behind, but they're a lot closer than before. Then again, with a team like Mercedes, you can never count on them not being in contention for the championship because they have a very strong team. However, judging by the results I see now, I think it will be more of a fight between Red Bull and Ferrari.
How would you generally rate the start of the season?
Charles Leclerc: Exceptionally well, at least on my part, I'm very happy with the work done since the start of the year. In some races we were less competitive than Red Bull. We improved a little bit in Barcelona, which didn't end the way I wanted it to, but that's not going to change anything. Of course there was an error at Imola, but apart from that I think there were only a few mistakes and I'm very happy with the way we are working with the team as a whole.
The Monaco Grand Prix is under threat after there has been some talk of possibly removing the Monaco circuit from the F1 calendar. Can you speak from your position how much you favour your home Grand Prix?
Charles Leclerc: For me it would be impossible for the Monaco Grand Prix to be eliminated from the F1 calendar. I think there are tracks in Formula 1 that have already become mythical. And Monaco is one of them. I think we must keep this history alive for F1, and also for Monaco. I have already expressed my opinion. They know it very well. They don't need to ask me any more to understand that I am absolutely in favour of keeping this Grand Prix, which is very special for me, but not only for me. I think at the moment it's important for F1 to keep Monaco, and for Monaco it's important too, of course. 
As you said, it's a very special weekend coming up, but in Monaco you haven't had a chance to prove yourself for a long time. There was an accident a fortnight ago in the old Ferrari. Has that affected your confidence a little bit for this weekend? How would you comment on the bad luck you've been having at home in Monaco lately?
Charles Leclerc: It's true that if you look back at the last few races and at home, including a fortnight ago, I had no luck. But I don't believe in bad luck. I believe in balance in life and I am sure that for every year that I am unlucky, I will be luckier another time. So the lost time will be made up for, and I hope it starts this year. As for the loss of confidence because of the accident a fortnight ago, there was nothing I could do in that situation. Unfortunately, it was not up to me. So, I don't lose confidence because of such moments. As in the Grand Prix in Spain, where we had an engine problem, such things happen. It's part of autosport. I hope that this year in Formula 1, Ferrari and I will be successful, because this is a very important year, when every point counts. And I hope it will be a successful one.  
Would you agree that last year's qualifying crash at Monaco was probably the biggest disappointment of your young career as a Formula 1 driver?
Charles Leclerc: I think that Saturday, yes, that was a mistake on my part. But after that, I was confident I could perform steadily on the Sunday. Unfortunately, we broke something when we drove out onto the starting grid. So obviously the disappointment then was very big and probably more disappointing than anywhere else because it happened in Monaco.
If you had to choose between winning the Monaco Grand Prix this weekend and being crowned F1 World Champion at the end of the season, which would you choose?
Charles Leclerc: I adore Monaco, but if I really had to choose I would go for the World Championship. But unfortunately I don't have a choice. So I will try to do both, win Monaco and then win the championship, so it would be a good compromise.