Latest news
Pavilion with unique cars and motorcycles will be opened at the Monaco Yacht Show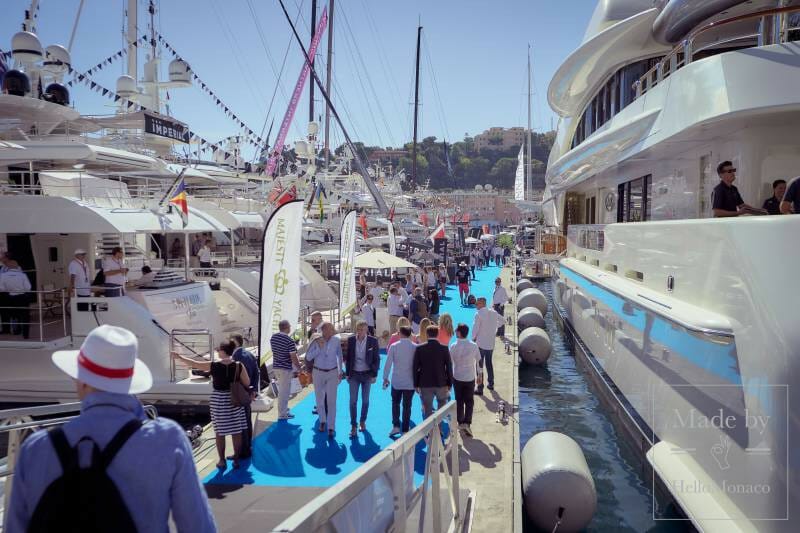 One of the brightest events of the fall is approaching – from September 22 to 25, Monaco will host the large-scale Monaco Yacht Show, which was cancelled last year due to restrictive measures to protect against the pandemic. 
As part of the exhibition, participants and guests will not only be able to visit luxurious mega yachts and participate in exchanges with industry representatives, but will also be able to see unique exhibitions dedicated to the sea and shipbuilding.
On land and at sea
The exhibition of luxury cars and motorcycles will be held on an impromptu "deck" called Car Deck. Luxury "toys" meet their owners upon arrival at the port striking the imagination of local residents in each new port.
The Car Deck will feature about thirty retro and unique cars, as well as several custom-made motorcycles available for purchase and test drive exclusively at the Monaco Yacht Show.
The organizers preferred brands that are not afraid to take risks and use bold design and recent technologies in creating their unique vehicles.
Art and Technology
Mercedes-Benz will present its improvisation unit called Braus. The company is engaged in exclusive tuning of luxury cars. It has become one of the most frequent "guests" on the pages of the Guinness Book of Records. This is an individual approach to embellish further the most luxurious cars, which creates a unique image that corresponds to the character of its owner. 
DAB Motors is a French manufacturer of exclusive motorcycles and will challenge traditions and show completely new motorcycles in its class. Vehicles not only strike with a bold minimalist design, but also have amazing characteristics.
Klassen will present individually-designed luxury V-class cars. 
Machine Revival is a French brand whose concept is a combination of art and technology. A team of enthusiasts transforms models depending on the owner's preferences into works of modern art.
Monte Carlo Automobiles was founded by the legendary racer and engineer Fulvio Ballabio in the heart of automobile culture and a luxurious lifestyle – the Principality of Monaco. The company's mission is to set new standards in the hypercar industry, both in terms of performance and engineering solutions. The first GT concept with a carbon frame and chassis was introduced by the company in the late 1980s.
Car Deck will be located on Quai Antoine Ist next to the exhibition area of luxury tenders and water vehicles (Tenders & Toys).