Latest news
Peaceful demonstration against health pass took place in Monaco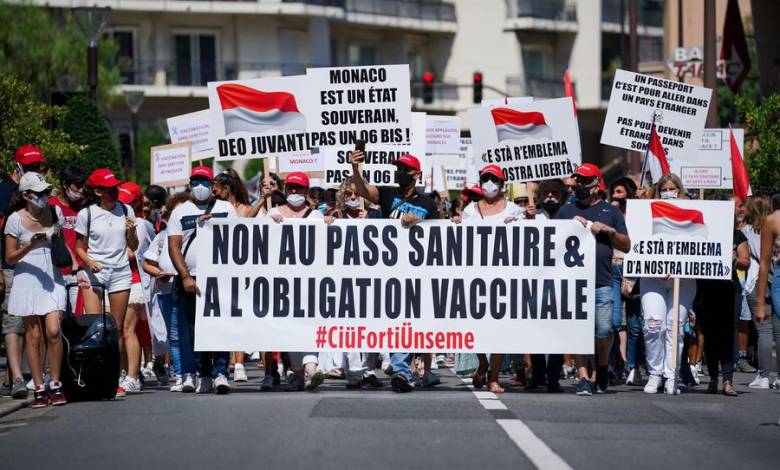 After having protested several Saturdays in Nice, Monegasque protesters submitted several protest requests to the Public Security in Monaco to protest within Monaco itself. 
They emphasize they are not as a group against vaccination but have issues with compulsory vaccination and issues with a compulsory health pass to enter establishments or take part in events including sports events. 
Their demonstration took place peacefully in Monaco this Saturday under rules of good conduct. Including children, the organizers from the leaders of the Facebook group "Peaceful demonstration against the health pass in Monaco" projected attendance at 1200 people around Place Dévote while the Police cordon estimated 750- 800 demonstrators in attendance including about 15% children. 
They had been given in advance a reception at the Ministry of State, at the Conseil National and then at the Prince's Palace by one of Prince Albert II's advisers. However, they still went on to demonstrate. 
This demonstration took place in accordance with the commitments that had been set by the Public Security. There was nothing extraordinary, neither relating to public order, nor to health security and more particularly to respect for barrier gestures and the compulsory wearing of a mask. It should also be noted that the event only had a limited impact on traffic in the Principality.
The procession broke up around 4:30 p.m. at Place Sainte-Dévote, as provided for in the plan put in place by the representatives of public order and the organizers of the demonstration.