Latest news
Platinum Security Exhibition: private security trusts in a more high-tech & human future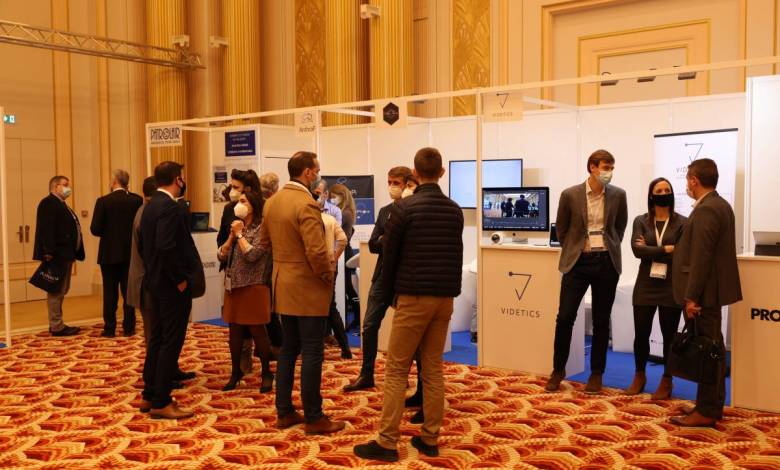 'If certainty is more reassuring, doubt is more noble', these words of the Egyptian writer, Salama Moussa, reminds us that uncertainty is an integral part of life.  Therefore, the desire for safety in our everyday life has never been so high as now. For those who work in Private Security the risk is on the agenda to better serve the needs of the community. Platinum Security Exhibition summit, held at One Monte-Carlo congress centre on the 2nd and the 3rd February 2021, under the high patronage of H.S.H. Prince Albert II of Monaco, was a special opportunity to put together the most skilled stakeholders whose cooperation with Law Enforcement and Volunteers is playing an even crucial role. 
A series of high-profile round tables and a targeted exhibition area to foster networking allowed to tackle the most relevant issues in various shades. Terrorism, cyber-attacking, health emergencies, personal and corporate protection, safe cities, entertainment, art & luxury and yachting security are just some of possible facets in an area in which innovation comes alongside a pivotal human side.
"This sector evolves very quickly and profoundly since in France we are aware of the fact that security cannot be guaranteed only by State forces. Security must be shared with other partners including intermediary forces and citizens, who need to be actor of their own dependability", underlined exclusively for HelloMonaco Olivier de Mazières (O.d.M.), Departmental Delegate for Security Partnerships, Strategies and Industries at the French Ministry of Interior.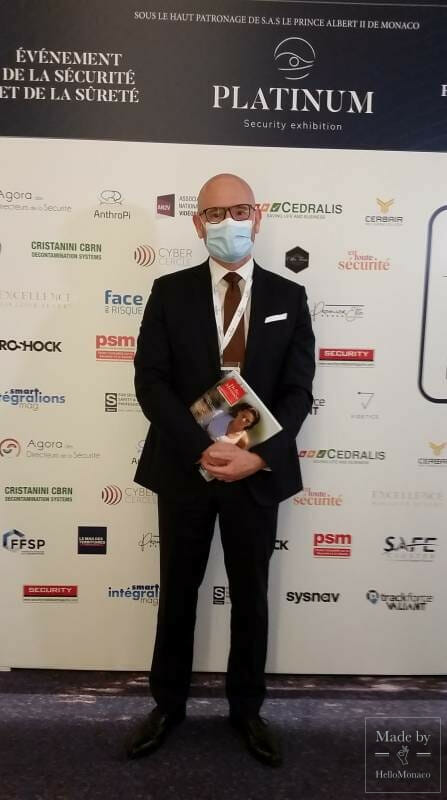 "Nowadays, there is a legislative debate at the French Parliament to give continuity to security services through all involved parties: State, local communities and private sector", he added. 
HelloMonaco: What are the next challenges to face? 
O.d.M.: 2024 Olympic Games will be a great challenge for all of us, playing as a particle accelerator for an inter-forces integration as the health emergency. It is then necessary to establish in a very short time a common ground on which to work with a special focus on competences and technological means available. Private Security is at the same time strategic and in need of competent resources to be increasingly reliable for state authorities. We have definitely to move forward in forced march that way.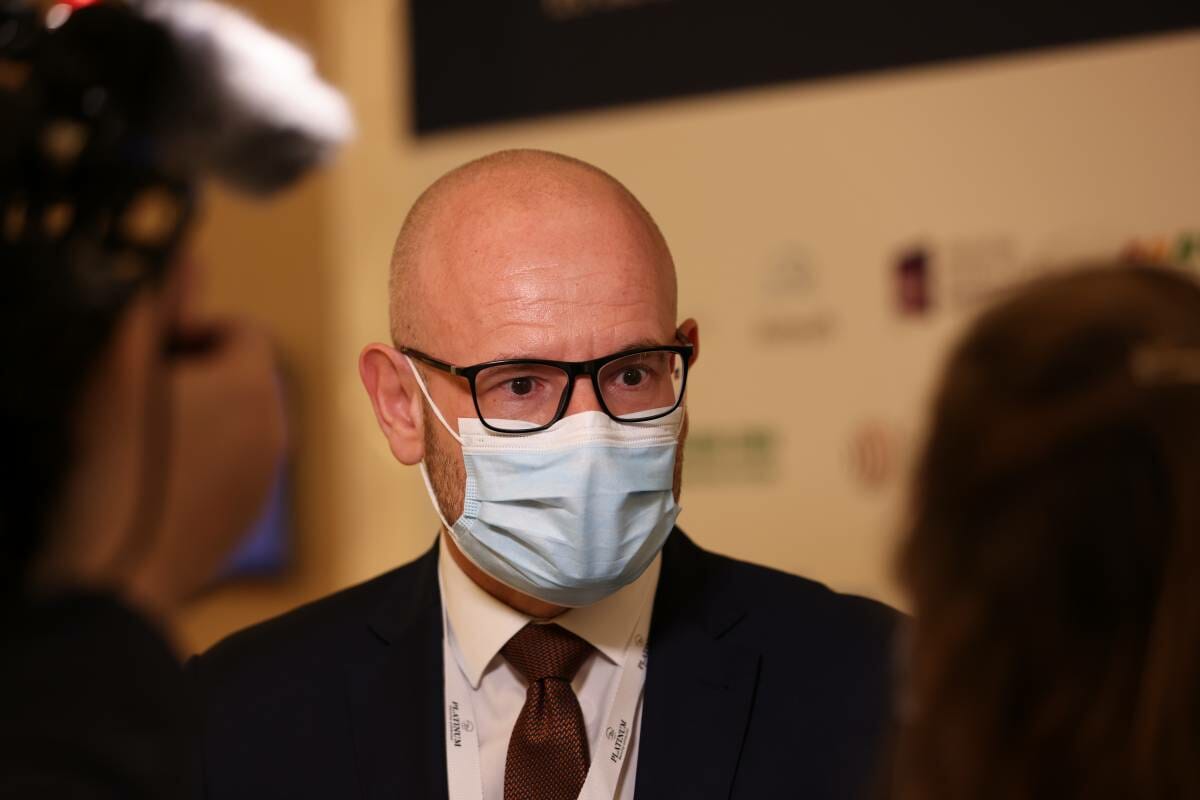 "In the Principality, security is a very important point representing the heart of attractiveness necessary to allow citizens to live peacefully and to fulfil an ambitious cultural and sporting programme addressed to the well-being", pointed out H.E. Patrice Cellario, Monaco Ministry of Interior, in his key speech after the official visit on Tuesday afternoon.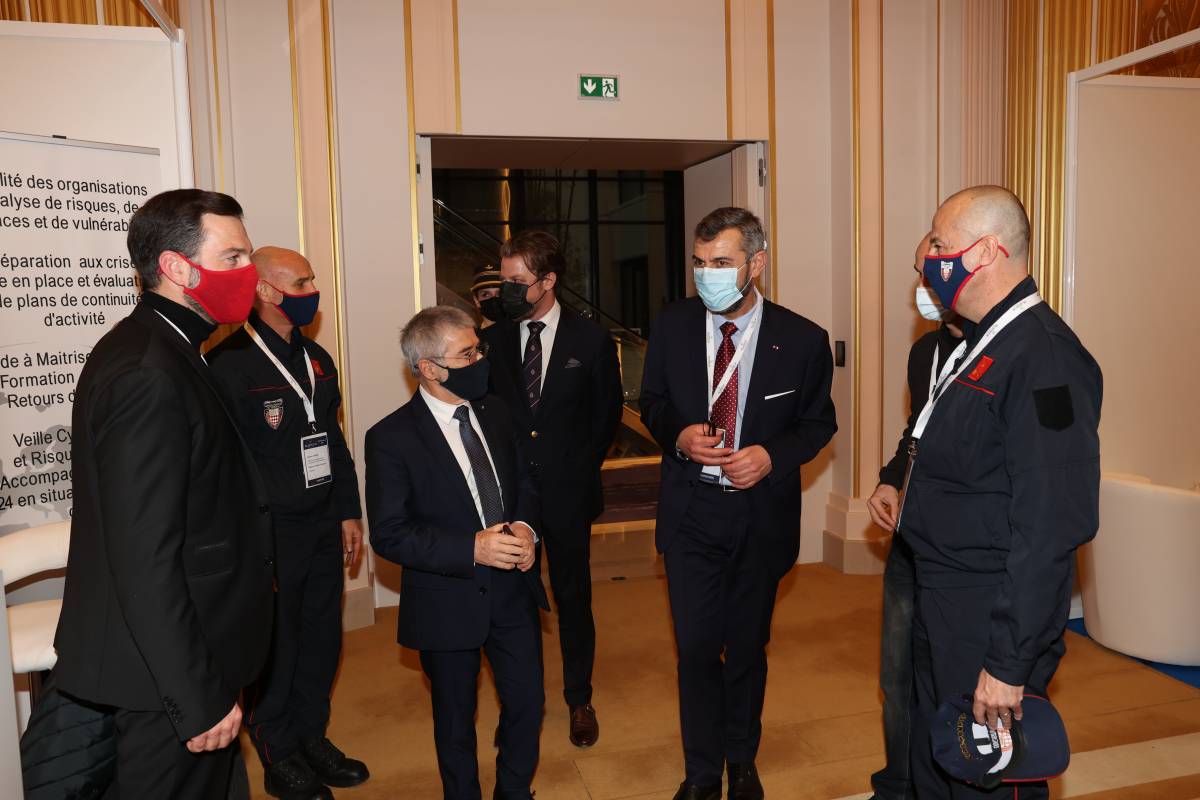 "Here we are particularly lucky since we have a series of high-quality services that have been cooperating for a long time on a confined territory but we aim at committing ourselves to further improve the outcome, especially to face exceptional threats able to downgrade quietness in a nick of time", he added. 
"Compared to the first edition held at the Grimaldi Forum two years ago, technology went fast, so this year we didn't want to miss the opportunity to adapt its management to current needs and mandatory pandemic rules", highlighted to HelloMonaco Nicolas Hesse (N.H.), co-founder of Platinum Security Exhibition.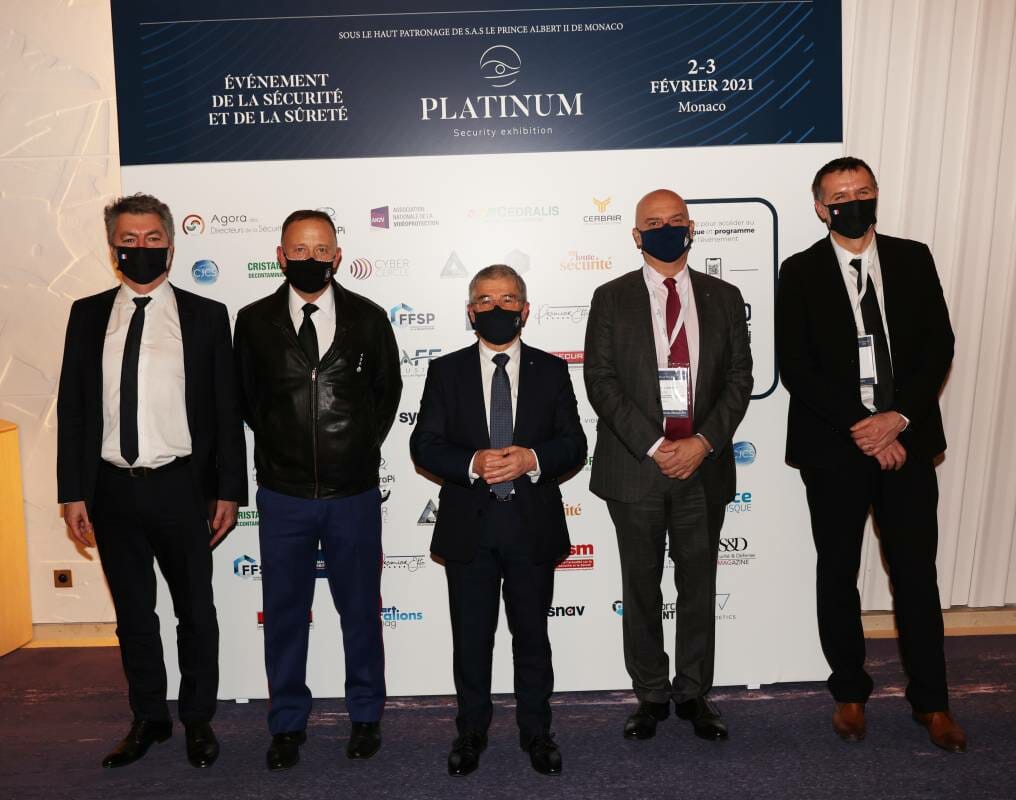 HelloMonaco: What did you focus on? 
N.H.: In this edition, we put knowledge on the spotlight of the conference section inviting qualified speakers, involving major institutional and public security authorities from Monaco and mainly from France for its vicinity, being used to hosting much more international guests in the past. Furthermore, encouraging businesses through a targeted audience as well as making a direct link between the expo and round tables were cornerstones allowing visitors to find the best solutions on display, despite their limited number due to Covid-19 restrictions. We are getting a very positive feedback from participants since an in-person event has not been possible for such a long time and a meeting live, instead of remotely, is worth more. 
HelloMonaco: Where did the idea come from?
N.H.: The main mission is to give voice to the industry of safety and security that is really moving because of the pandemic which made people more conscious of the importance of protecting themselves, their companies, their families, etc. There is a general common thread between public and private area supported by high-tech, contrary to what one might think. It was interesting to bring them together and to allow each one to take inspiration from the other. It was for us a natural decision!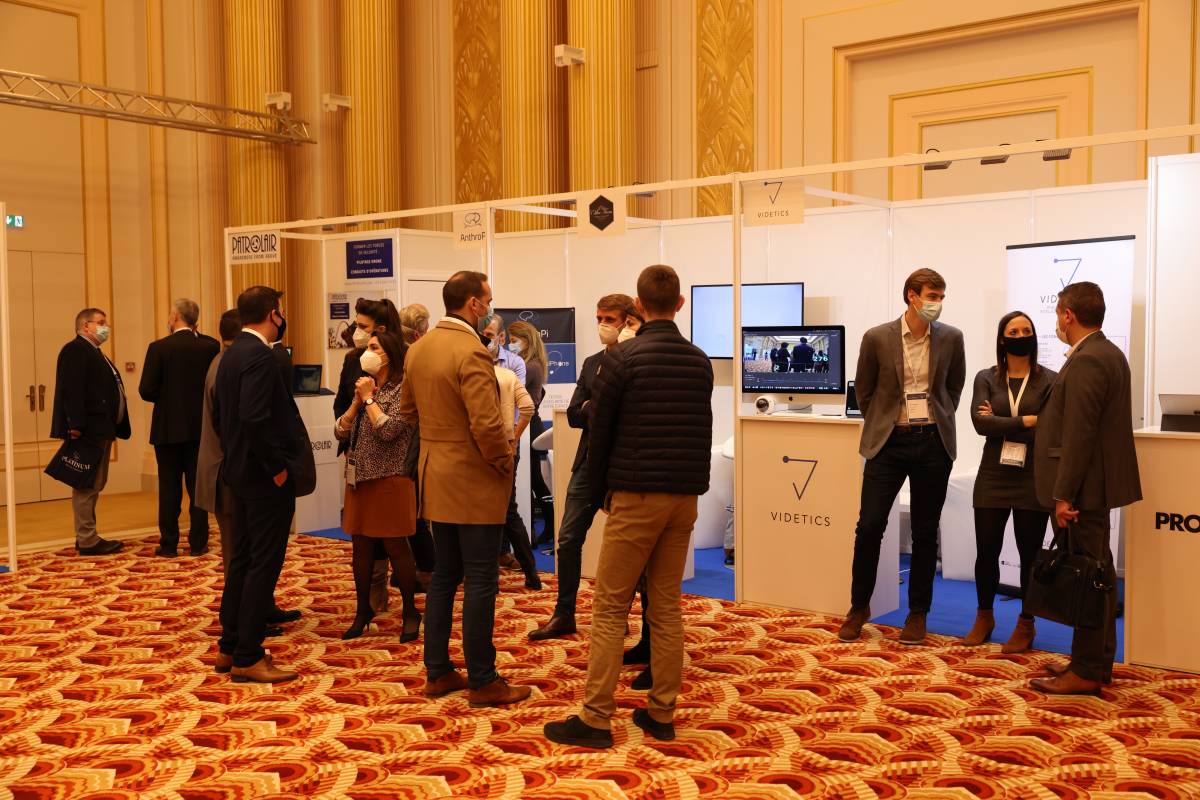 HelloMonaco: What do you expect for the future? 
N.H.: Whereas the format proved to be successful, my precious partners and I will start from this edition to shape the next one, hoping that it will be even better and within an improved context with less constraints. 
HelloMonaco: What do you consider the most important solutions at private and corporate level? 
N.H.: There are a few things that really impressed me. One is a device that can give plenty of data by video analysis being adaptable to any environment. Moreover, new generation aerial and nautical drones are really efficient tools in protecting water front and boats. Also, digital data protection for companies or private users can rely on even more advanced processes and applications. It is very interesting to notice that each exhibitor is leading in a specific area of trade. Generally speaking, I do believe it is very important to stay up to date about new technologies and improve already existing systems. This exhibit aims at showing the latest trends in a place internationally known for being safe, Monaco.  
However, lockdowns and emergencies have put a strain on the safety sector considering the cancellation of events and air travel just to name some. This is affecting labour market and professionalism. 
"Keeping contacts to the whole personnel and introducing a turnover approach are proving to be working well provided that human element is essential to give what spectators are looking for", underlined Antoine Vion, Safety and Security Director at AS Monaco.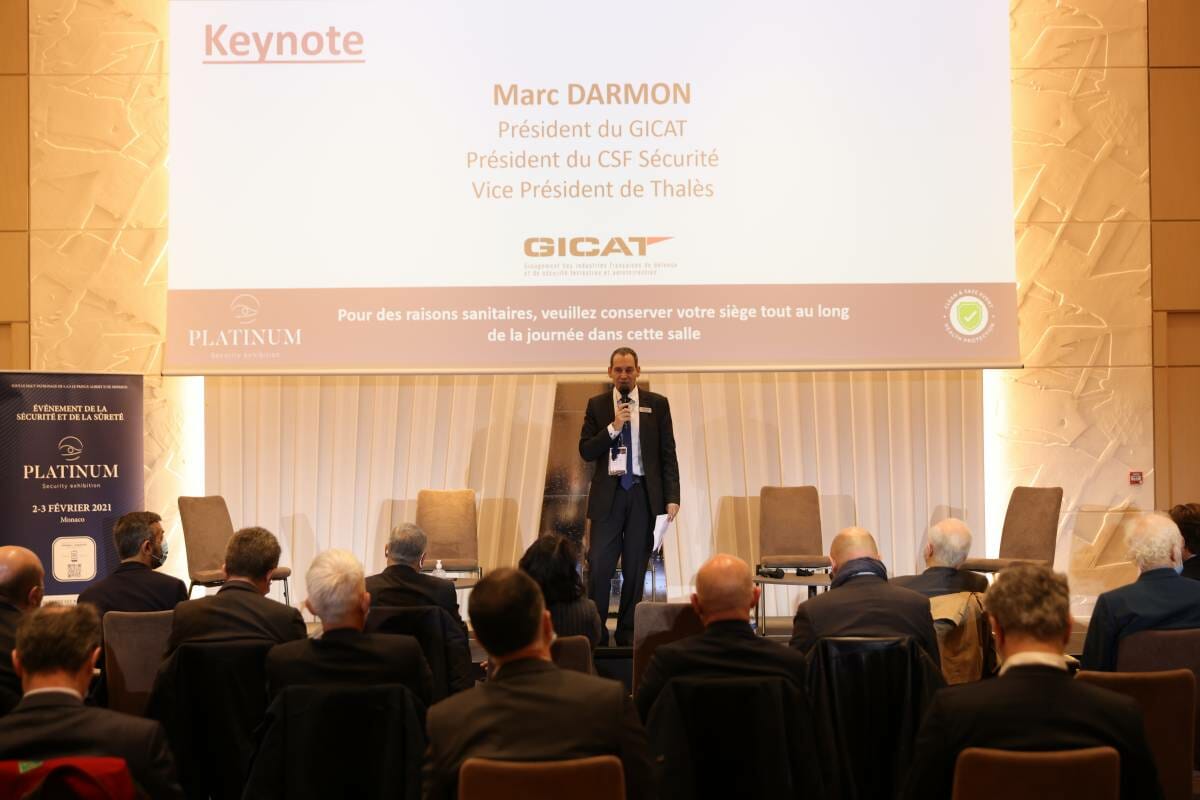 "Technologies are boosters as key means of prevention, decision making and acting; understanding their use is basic for all professionals to face the future", said Marc Darmon, President of GICAT, in his key note. 
"We cannot achieve innovation without sharing the same DNA and values between business model and operational teams, taking our mission of security always as our basic goal to offer flexible and tested solutions", concluded Karine Joyeux, President at Elika Team, innovative start-up specialized in security operational language.