Latest news
Prince Albert II inaugurates New Police station and​ other princely news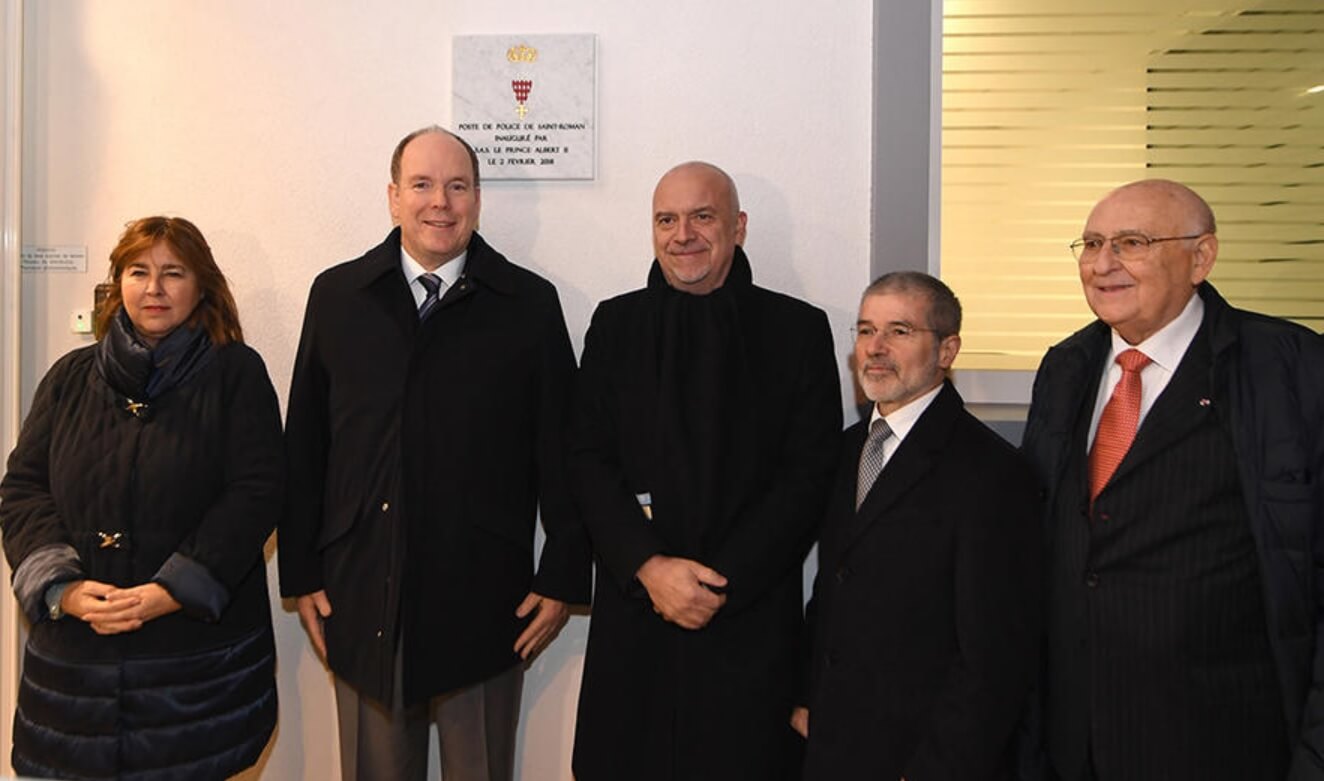 Prince Albert II presents Medals to Monegasque Workers
Recently at the Prince's Palace, Prince Albert II presented several medals to honour special individuals who work for the Principality. Those who were honoured included Valérie Lai, archivist at the Princely Cabinet Archives and Olivier Courtin-Clarins, Executive Director of the Clarins Group, who was awarded for his Commitment to the Oceans. The Clarins laboratories have researched the longevity of coral genes in comparison with those in humans.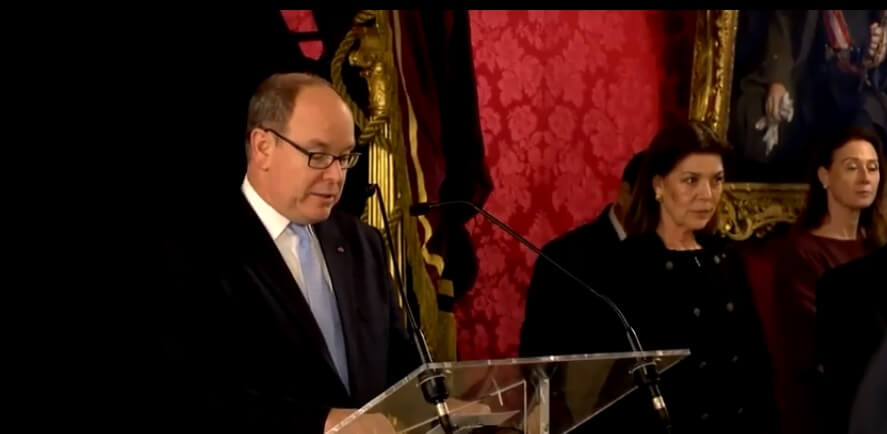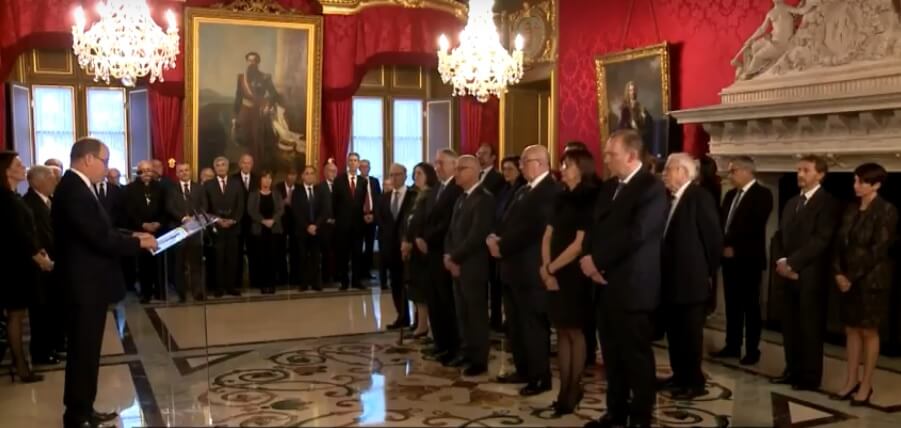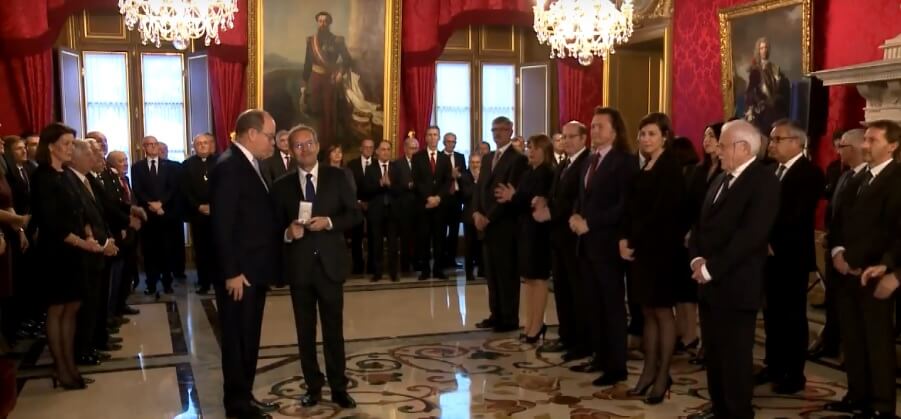 Prince Albert II gives candid Television Interview
On Wednesday the 31st of January 2018, Prince Albert II was interviewed by Cyril Viguier on the Public Senate channel. During the rare live television appearance, the reigning Prince spoke about his personal life and the Principality.
At the beginning of the interview, the Prince answered a sensitive question: would Prince Albert II of Monaco be inclined to abdicate and pass on the throne during his lifetime? He responded by saying that he would consider it, especially because, as life expectancy increases, there may be a time when it will be difficult for him to perform his Royal responsibilities.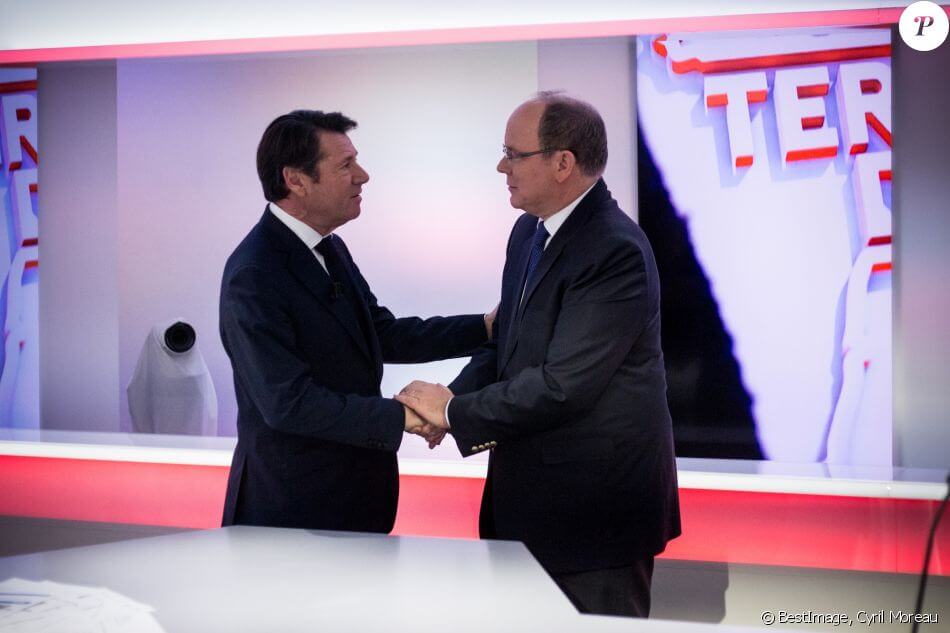 Prince Albert also spoke about his children Jacques and Gabriella and the media pressure that surround them. As a priority, the twins have to be protected and have good education in Monaco. But they also are being exposed little by little to public events so they won't be overwhelmedby the media when they become old enough to take on more responsibility.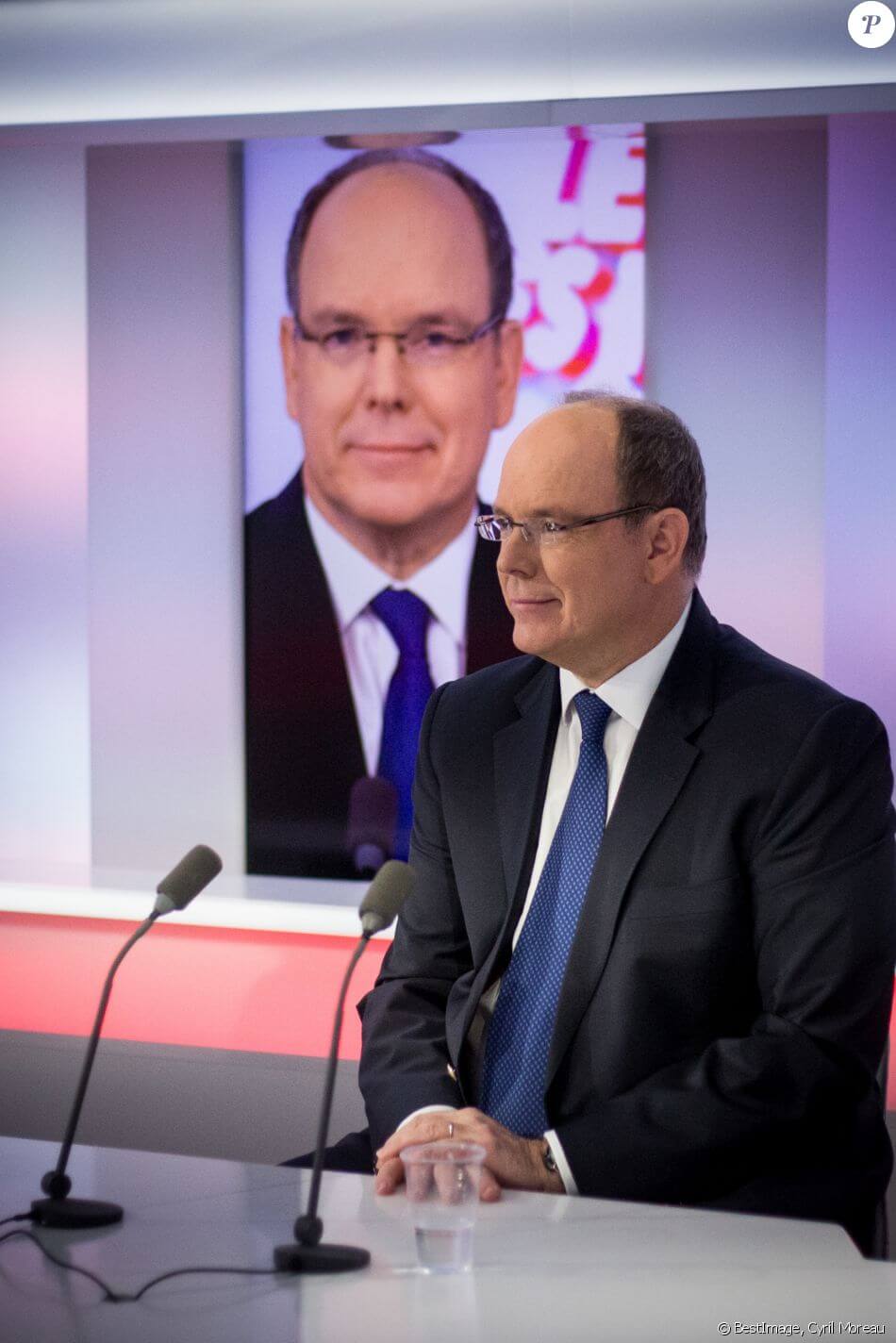 The Prince also spoke about Monaco's eco-district, which should be finalized in 2025. A subject which the environmental champion spoke about in great detail. He also responded firmly to a controversial question by saying that Monaco has not been defined as a tax haven for a very long time.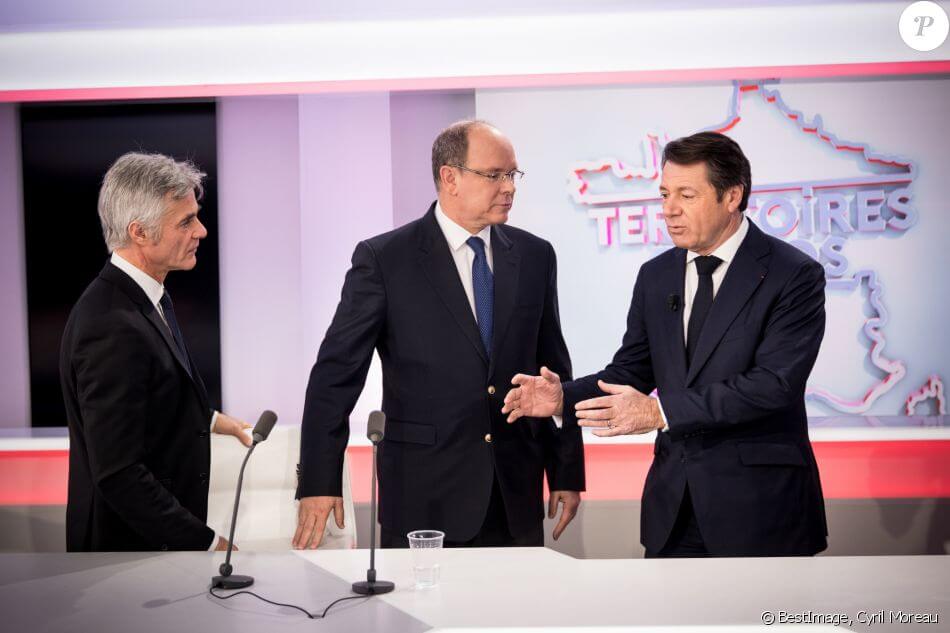 13th Monaco Biennial for Cancer Research
Under the patronage of Prince Albert II, the 13th Monaco Biennial for Cancer Research, brought 1,200 renowned experts together at the Grimaldi Forum. The Albert-I Prize was awarded to a Monegasque, Dr. Gilles Pagès, Research Director at the Nice Cancer Institute, in the presence of Prince Albert II. The event brought together professionals, health specialists, oncologists and therapists involved in the fight against cancer
Prince Albert II inaugurates New Police station in Saint-Roman
Prince Albert II inaugurated a new police station, in the presence of Richard Marangoni, the director of Public Security. This long awaited building includes a lobby, an office to receive people in distress, a cell, locker rooms and a cafeteria. No extravagance, just optimum conditions, explained the architect in charge of the project.
Prince Albert II launches 'Students on Ice' 2018
Prince Albert II and Geoff Green, president of Students On Ice, congratulated last year's winners, Léa Collange and Célia Benkerrache as they introduced this year's competition. Every year, Students on Ice transport a hundred students from around the world to the North Pole for fifteen days each summer, to study the observable repercussions of climate change.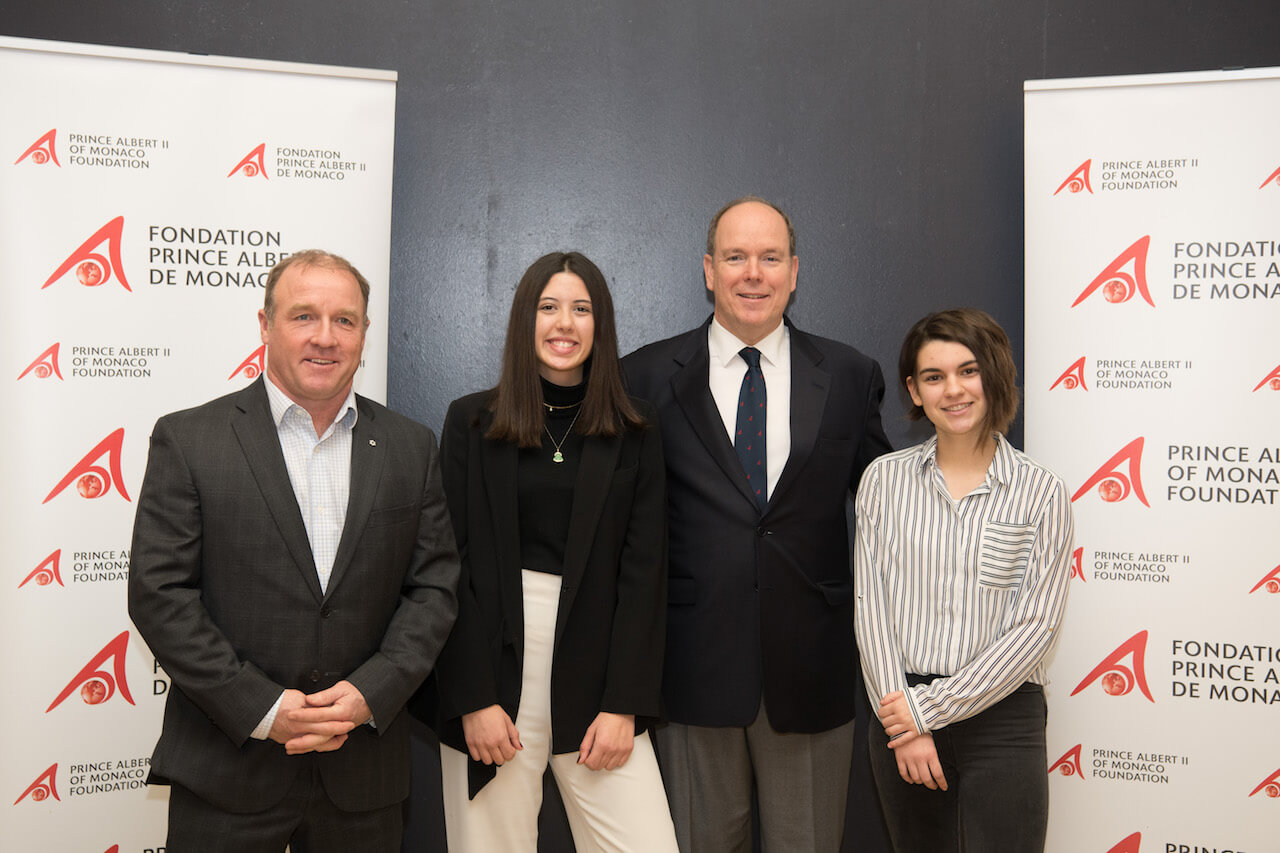 In front of their high school peers, Léa Collange and Célia Benkerrache spoke about their life-changing journey to the Arctic. In a few days, high school students from Monaco will have the opportunity to win a place in the 2018 expedition next summer by submitting project on this year's theme: "A life without plastics".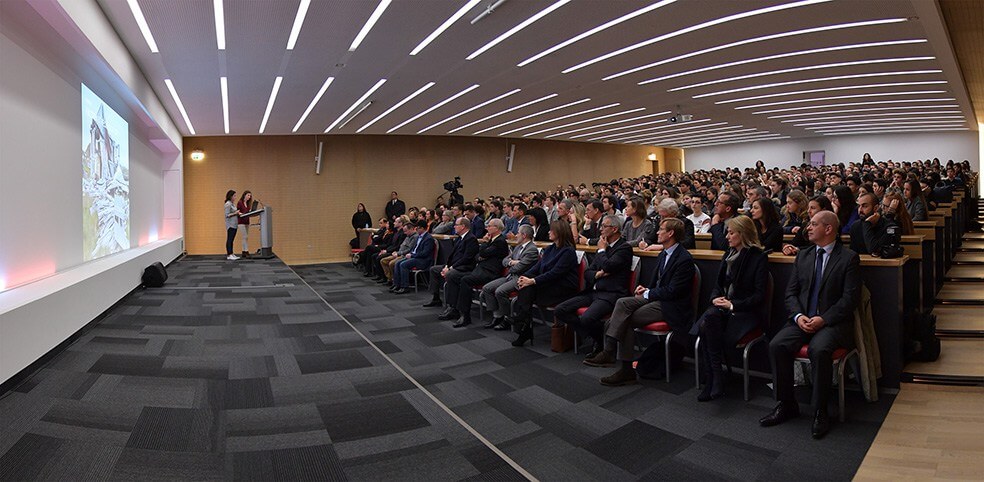 3 years old Princess Gabriella's first time skiing
Princess Charlene of Monaco is currently having a winter holiday with her twins. Princess Charlene shared on her Instagram account two photos and a video of Princess Gabriella taken while she was skiing with the title "Princess Gabriella's first time on skis (Age 3)".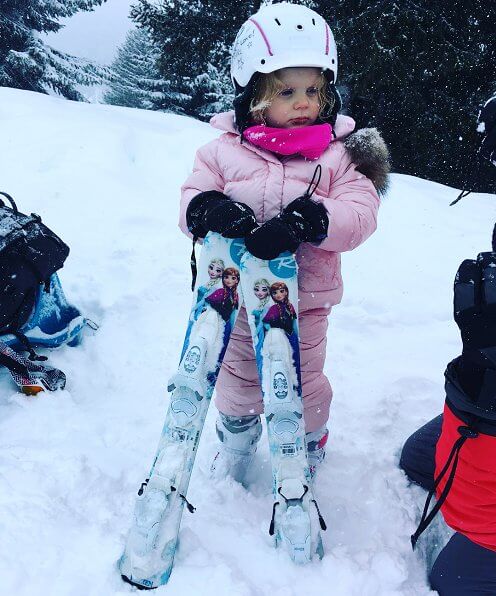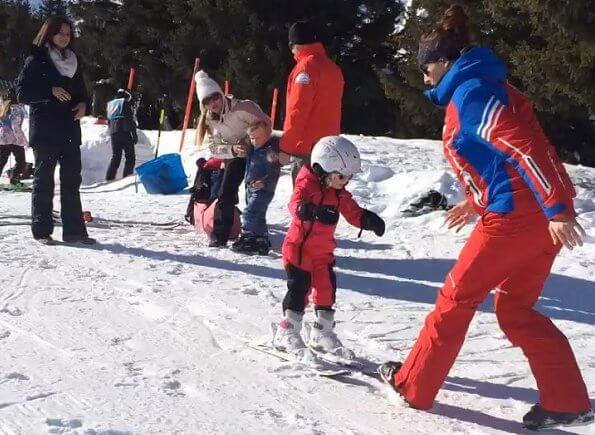 Pauline Ducruet presides over the 7th New Generation Circus Festival
Under the Fontvieille marquee, Pauline Ducruet presided over a circus festival dedicated to young people, which has been helping artists bloom for several years. The festival aims to keep the Circus tradition alive and to modernize the circus arts with young artists who rework classic, traditional numbers into more modern and dynamic pieces. Every year, more and more young people apply to participate in the festival, and although it's a lot of work, Pauline Ducret is very happy to see artists who were once part of the New Generation Festival go on to perform at the International Circus Festival of Monte-Carlo.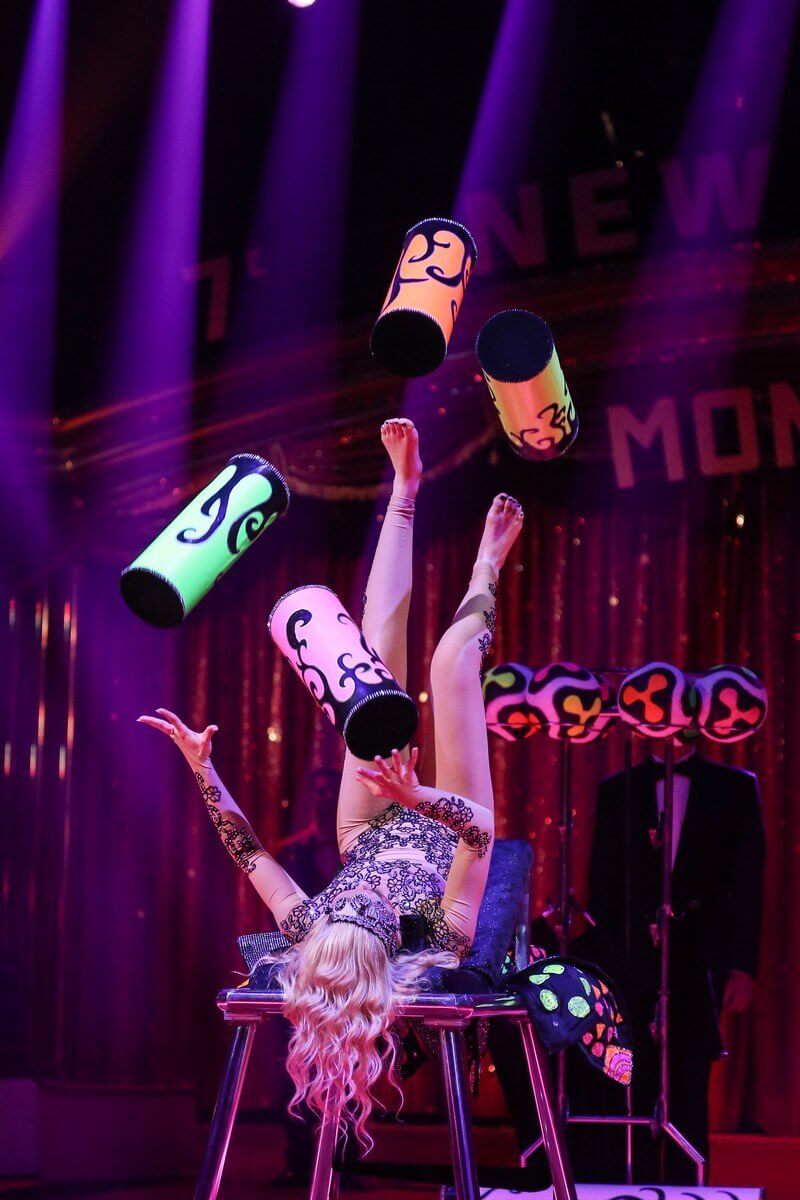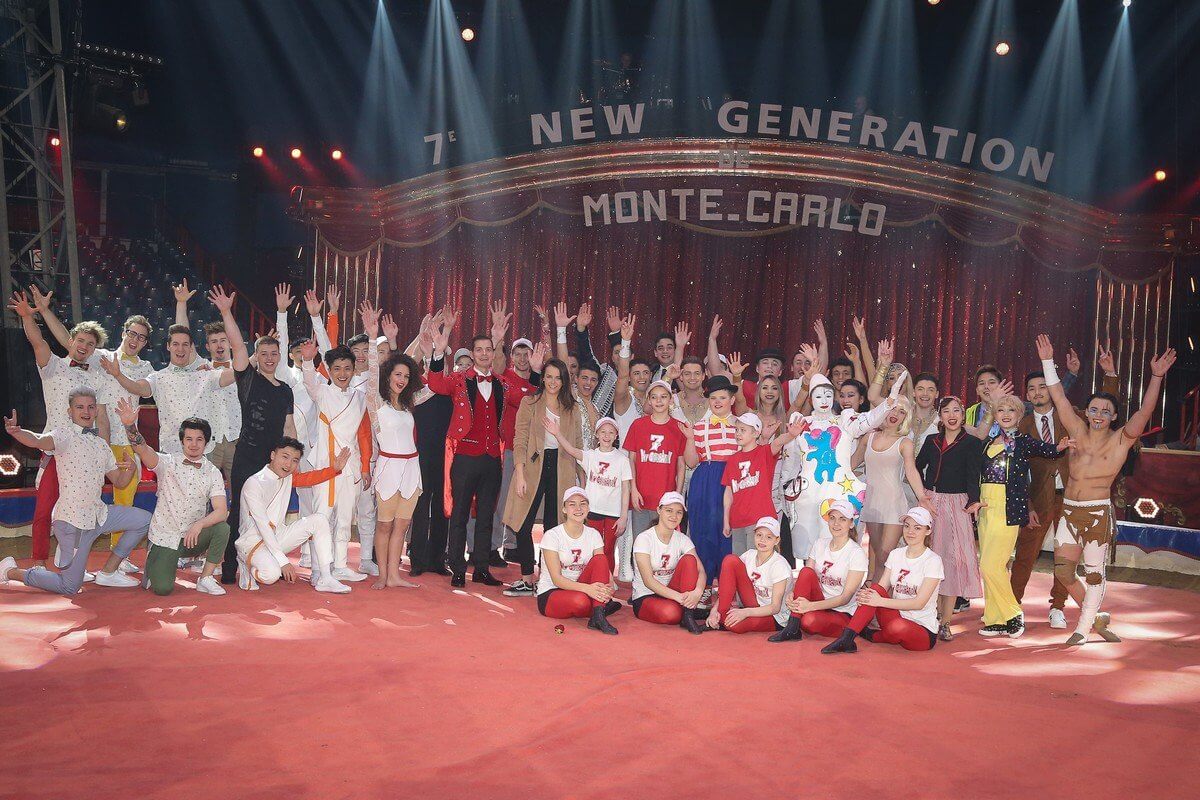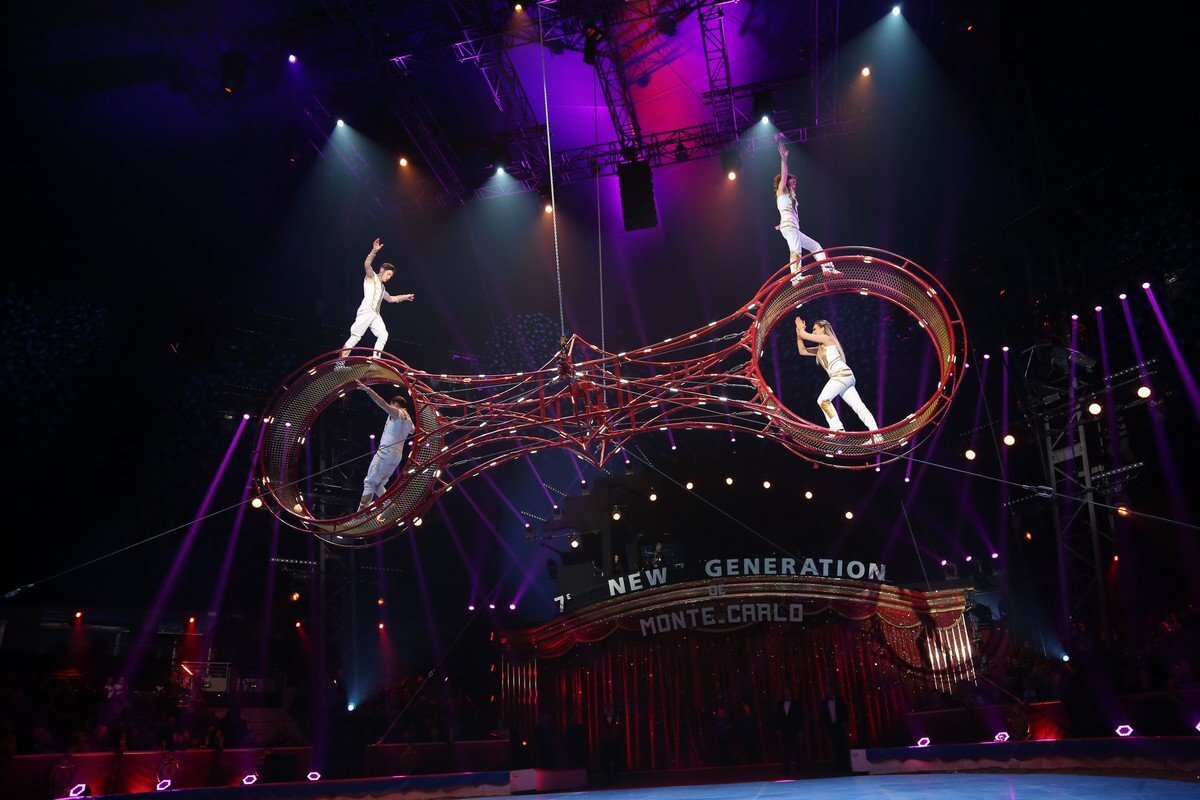 Birthday Surprise for Princess Stephanie
Between rehearsals, the Monte-Carlo Festival team prepared a surprise for its president, Princess Stephanie, who celebrated her 53rd birthday on the 1st February. Planned with her daughter Pauline, during a photo shoot, an elephant brought a bouquet to the Princess. A special gift for the festival's president, who loves elephants.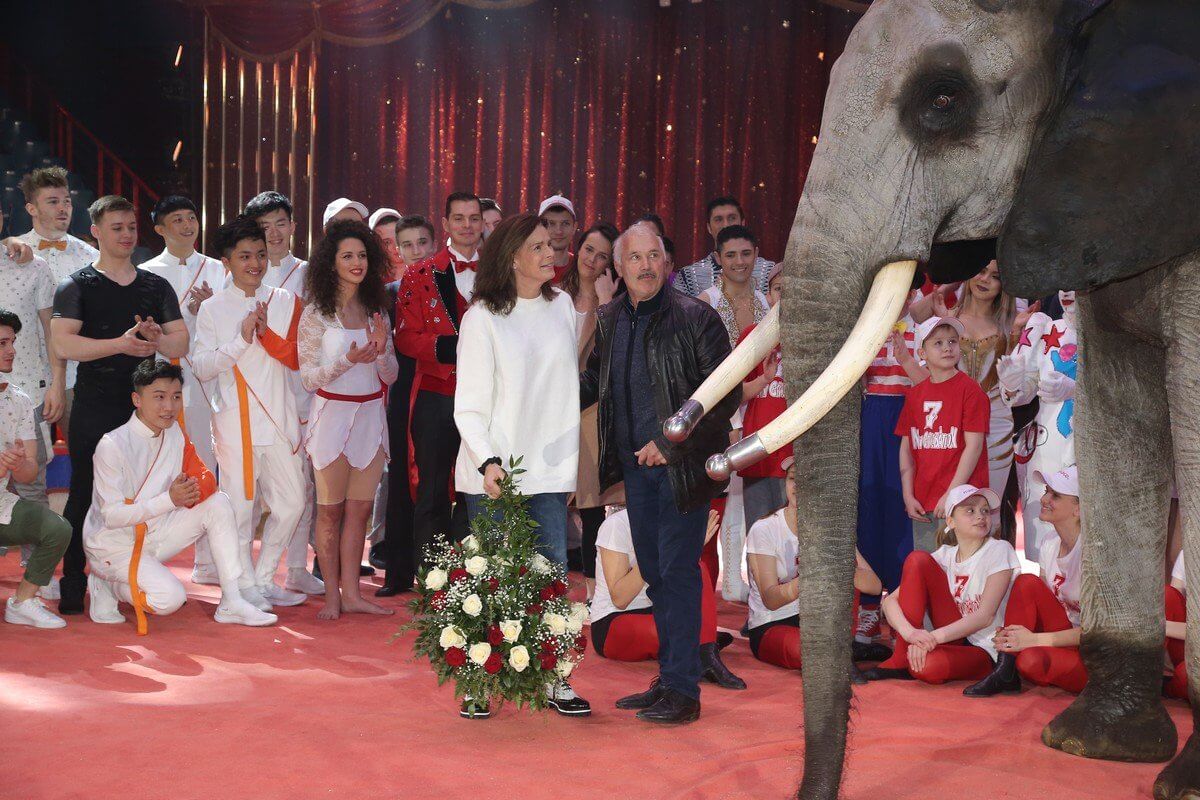 Juan Diego Florèz honoured by Caroline, Princess of Hanover
At the end of the last performance of the Tales of Hoffmann, the famous tenor Juan Diego Florèz was knighted by the Order of Cultural Merit by the Princess of Hanover. This title rewards individuals who have participated in the development of arts, letters and sciences in Monaco and abroad.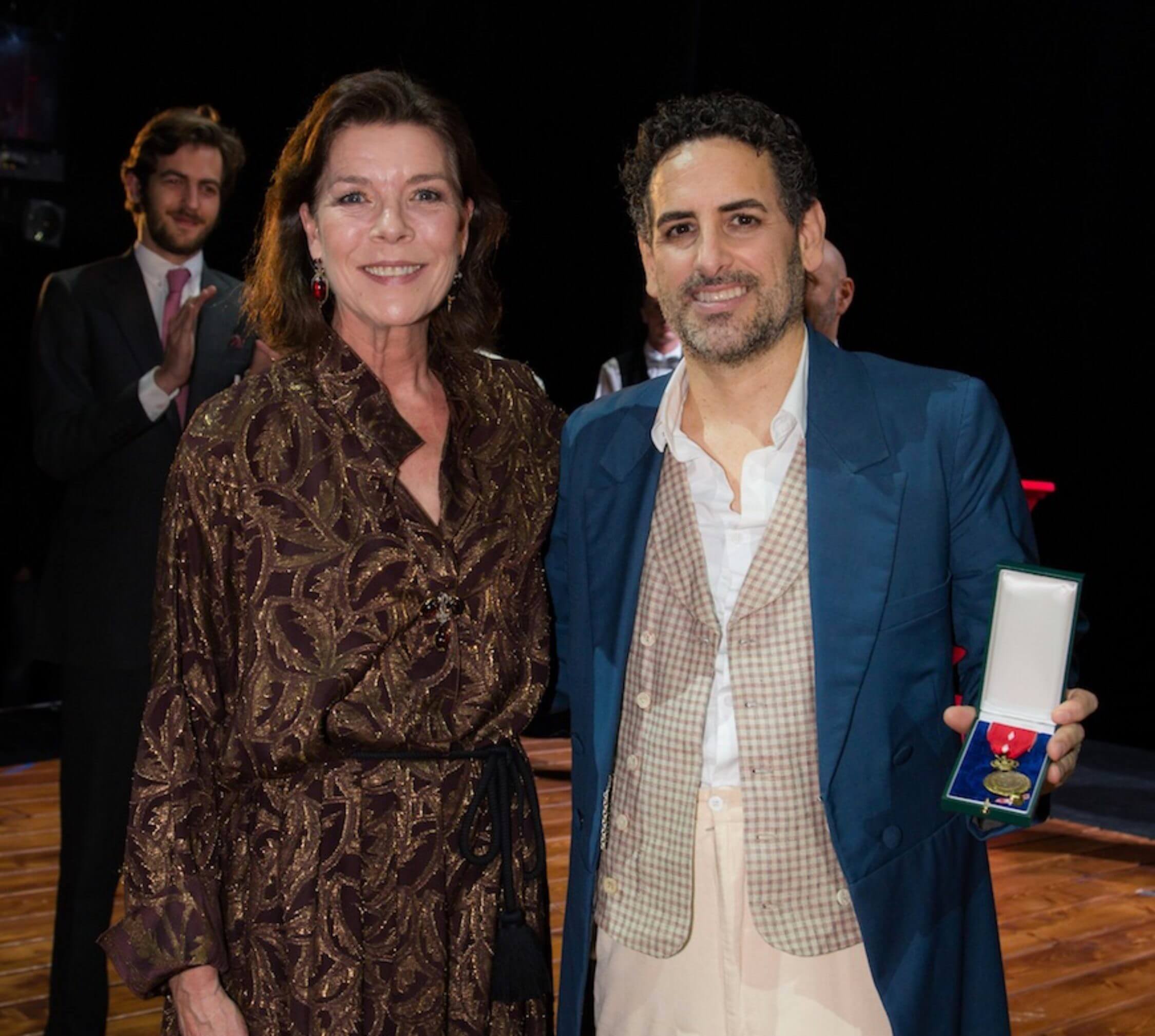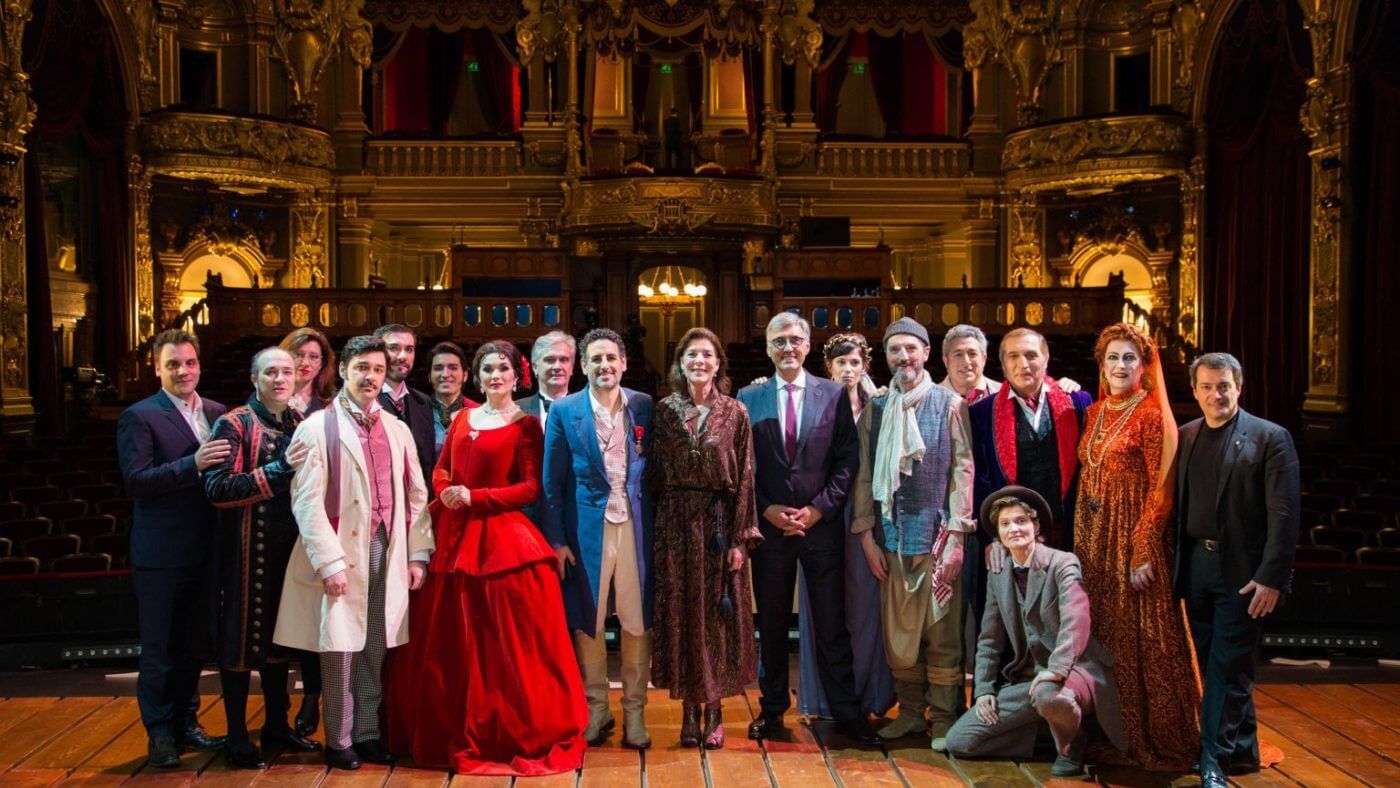 Source: www.newmyroyals.com