Latest news
Prince Jacques and Princess Gabriella Glowing With Happiness at their Superhero Birthday Party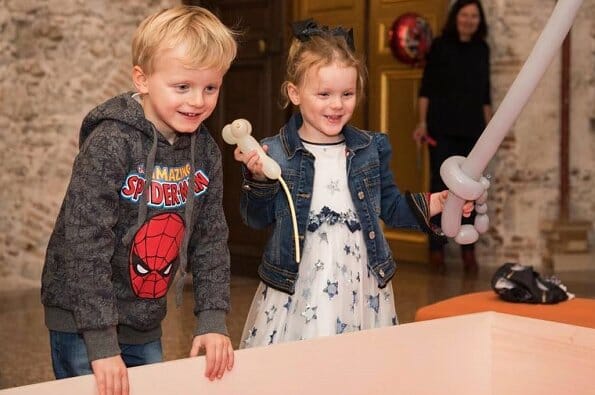 Who stole the show at Prince Jacques and Princess Gabriella's fourth birthday bash? Could it be Princess Charlene for arranging such a sweet event that every normal kid would dream of – a superhero themed party.
But even Comic Book heroes Spider-Man and Wonder Woman did not have the super-powers to upstage the adorable twins who were dressed especially for the occasion. Prince Jacques wore a Spider-Man jumper while young Princess Gabriella wore a pretty white dress printed with stars, and showing a creative flair, also sported a denim jacket featuring Mickey Mouse.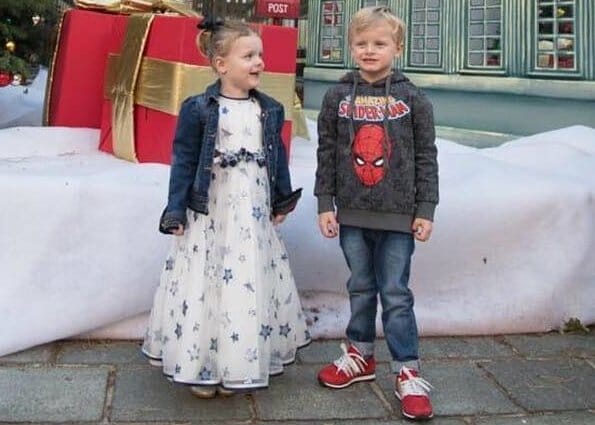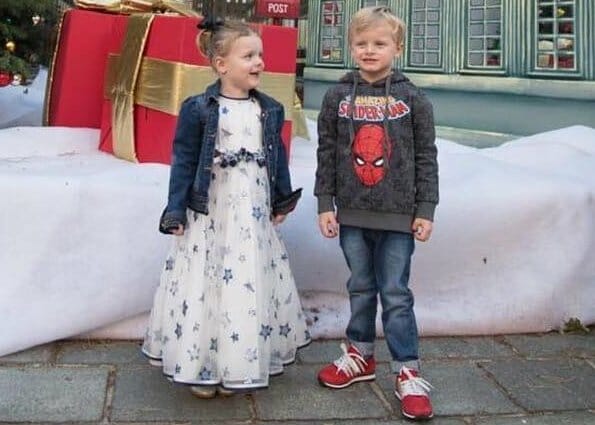 Their birthday cakes were decorated with images of Spider-Man and Wonder Woman. Too good to eat? Not when there are several cakes each tantalizing the kids' taste buds: "chocolate with chocolate icing", "Monaco vanilla panna cotta decorated with fresh fruit". Delicious!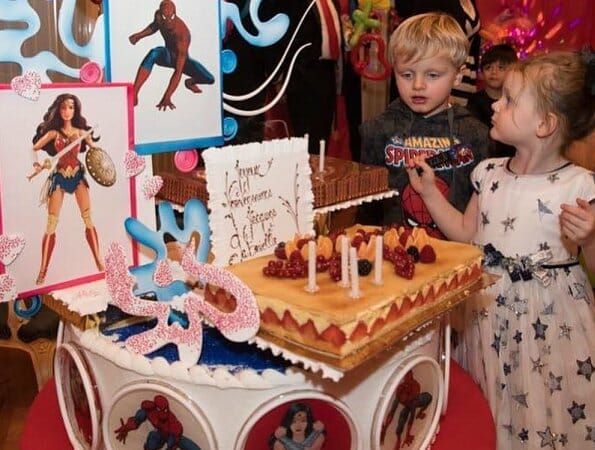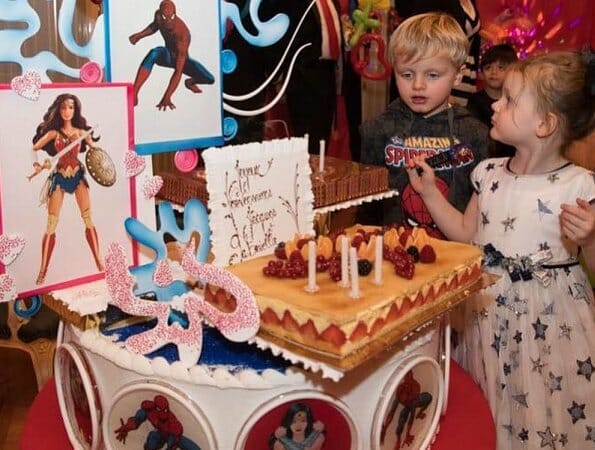 Those gorgeous photos Princess Charlene posted on Instagram. Did you see inside the palace? The Royal Family's private quarters are alive with balloons, banners and streamers. Just look at those party tables with Prince Jacques and Princess Gabriella playing with balloons crafted into shapes. Grab a sword or a magical creature and play in a world full of your favourite movie heroes including Superman, Batman, Iron Man, Hulk, Wonder Woman and Frozen's Elsa and Anna.
There was plenty of real icing on the cakes. Metaphorically though, the icing on the cake was definitely outside in the Palace courtyard – where there was an absolutely gigantic Spider-Man figure, seemingly floating in the air, miraculously hanging off the side of the building within the palace grounds.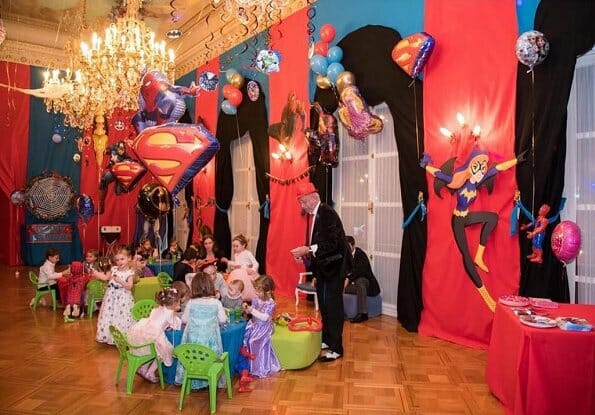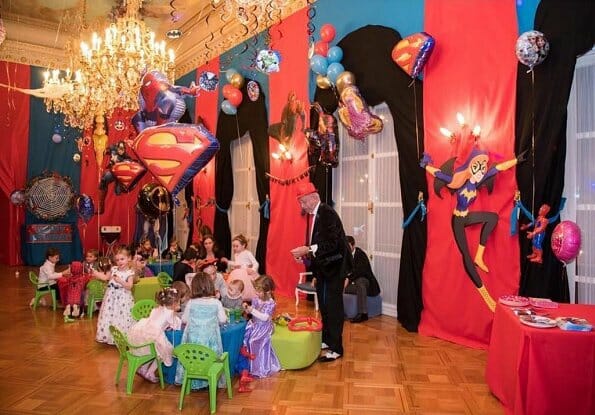 If that wasn't enough to have the children goggle-eyed there was a humungous surprise awaiting the birthday twins when Monaco's Fire Department arrived with their cherry-picker. Isn't that every child's dream – a real fire truck to play with, inside the cabin and all. And then the crane lifting them into the air for an aerial view of the Palace courtyard – as if they too had super-powers to soar from above.
Can you tell who is enjoying this birthday party more? Is it the twins or Prince Albert and Princess Charlene. Bless them all. Could that twinkle in Princess Gabrielle's eye be her imagining herself as the first woman heading Monaco's Fire Department? Who knows what wonders are really in store for her.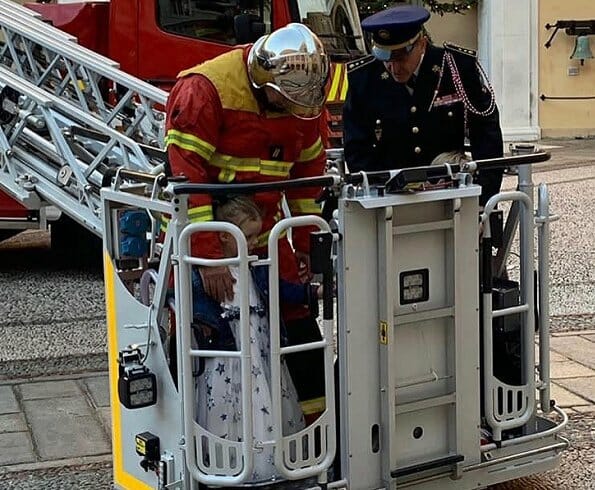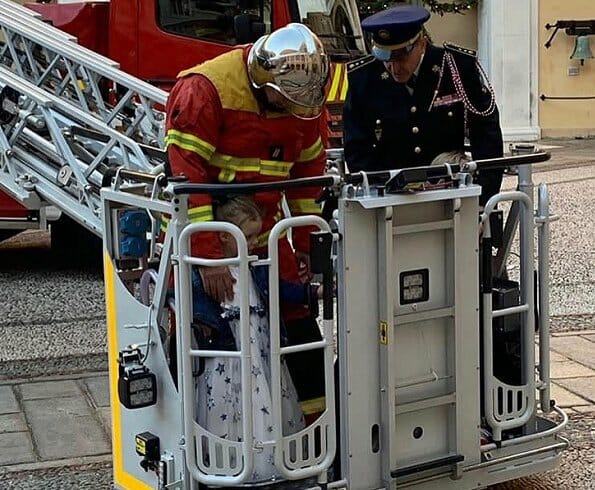 Princess Charlene happily sharing her thoughts with us all, writes "Such fun at our party! Thank you to our firemen for the surprise visit! Our True Heroes. Prince Jacques and Princess Gabriella turn 4 today."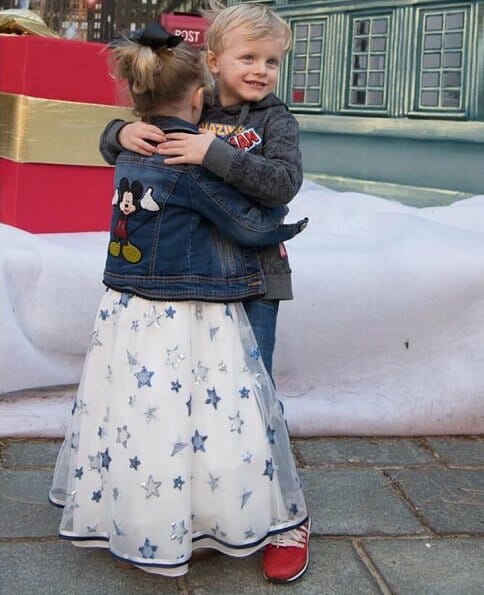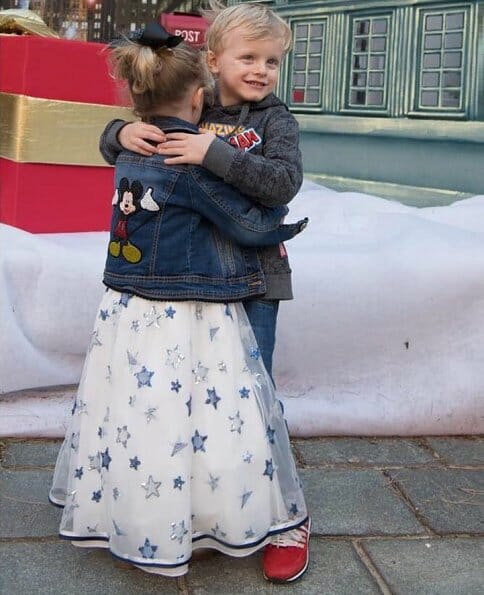 If HelloMonaco were to count votes on the winning birthday party, would you cast your ballot for the Safari-themed party when the royal twins turned two? Or was that topped a year later by the museum party and the mechanical polar bears? Lots of votes would be flying in for Super-heros, no doubt about it.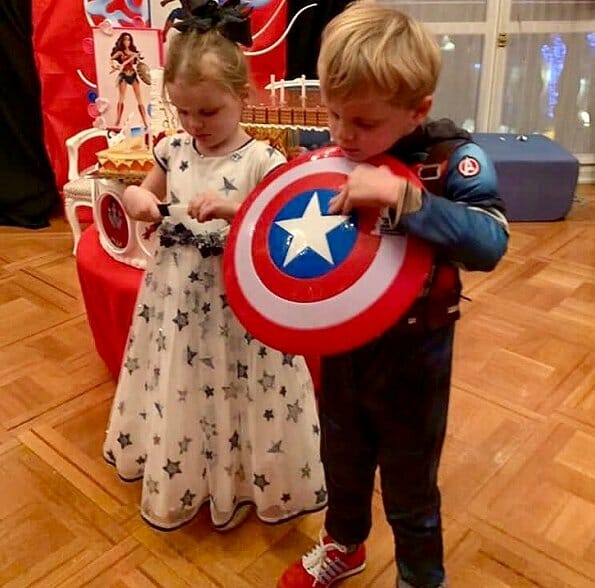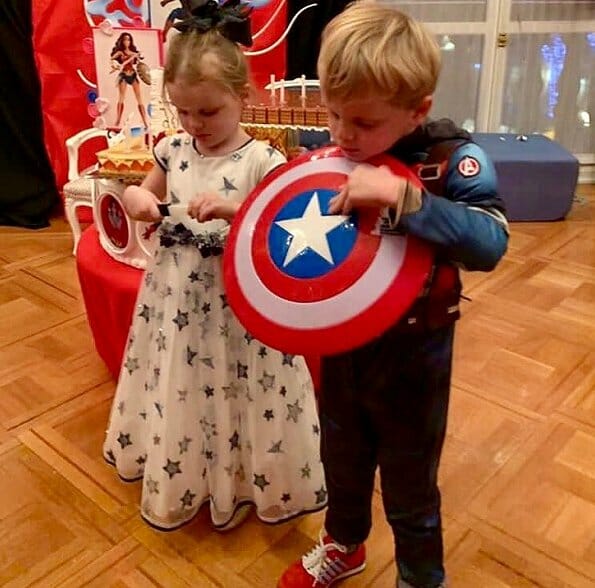 It's the big five, next year. We have just twelve months to ponder what Princess Charlene may be dreaming to boldly go one better than this year's superhero party. Perfect is perfect, we can almost hear HelloMonaco readers shouting in unison – it's immeasurable the degree of happiness and joy each one of these birthdays brings to both the children and their parents. Something for Princess Charlene, Prince Albert, Princess Gabrielle and Prince Jacques to treasure forever.