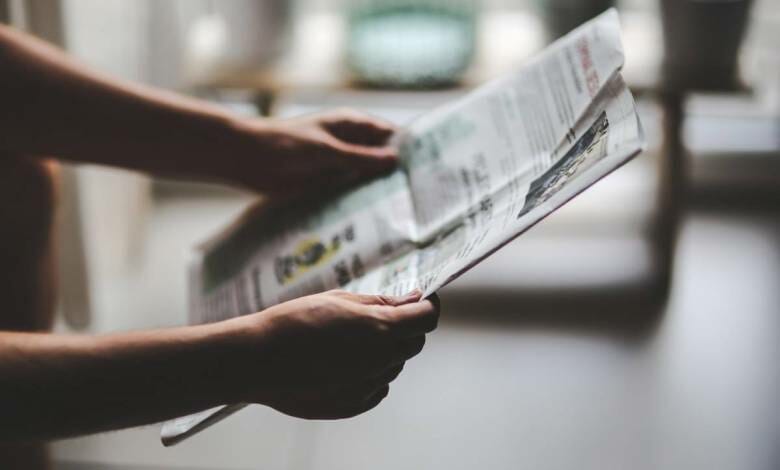 Cnews announcer Guillaume Bigot was recently called out by the Princely Government for statements he said on air concerning how Monaco is handling Covid-19 patients. He later retracted his statements on air.
"I am by no means a fan of fake news, Mea culpa if I was wrong. My sources were clearly misinformed or ill-intentioned," he said.
Rectificatif ce matin à propos de Monaco. pic.twitter.com/lwCjt5M2wf

— Guillaume Bigot (@Guillaume_Bigot) February 23, 2021
On Sunday 21 February, during the Cnews television program, Guillaume Bigot said, "All patients in Monaco who need to go to intensive care go to hospitals in Nice, that is the reality…In Monaco, restaurants are not closed. The McDonald's is crowded." 
The reporter's statements created quite a stir in Monaco and caused the Princely Government to react on twitter by stating: "Fake news from Guillaume Bigot, Cnews: In 1 year, 1 patient was transferred to the Alpes-Maritimes. Currently 12 patients are in intensive care in Monaco including 6 residents. Monaco's Hospital treats 7% of patients in the Alpes-Maritimes." 
Guillaume Bigot, member of Front Populaire, political scientist and announcer for Cnews and Sud Radio, retracted his statements on the Cnews program on Tuesday 23 February. Cnews is the second most watched news network in France.
Je ne suis nullement adepte des FAKE NEWS, Mea culpa si je me suis trompé. Mes sources étaient manifestement mal renseignées ou mal intentionnées. https://t.co/J2i8uCUYk0

— Guillaume Bigot (@Guillaume_Bigot) February 22, 2021
According to recent figures from the Princely Government, over the past six months, 52% of patients hospitalized in Monaco are French. At the moment, twelve patients are in intensive care in Monaco, six are French residents. The Princess Grace Hospital Centre treats 7% of patients from the Alpes-Maritimes. Restaurants have been inaccessible to people outside Monaco since 2 January. 
As of 25 February, 1,932 people have been affected by the coronavirus since the start of the health crisis. 49 people are currently at the CHPG, including 22 residents. 126 people are currently being followed by the Home Monitoring Centre.