Latest news
Prince Rainier III Commemoration on the Rock: Overflowing with Love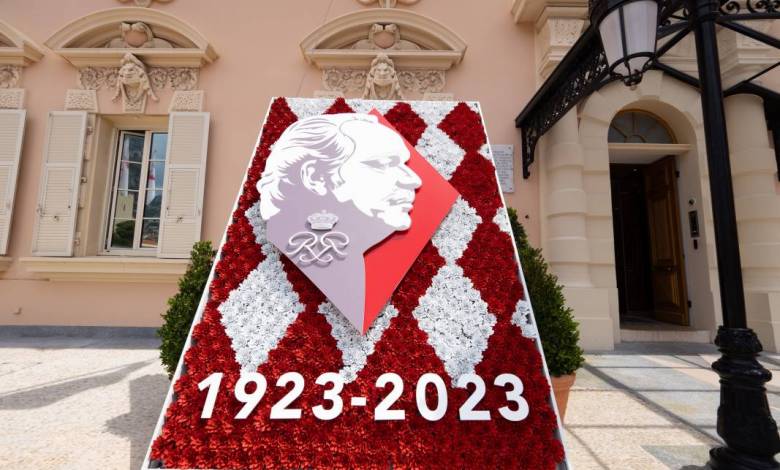 Thousands and thousands turned out as did the sun for a joyful celebration of a Prince who touched the hearts of his people – a master of communication and whose natural empathy resonates strongly in memories even today. 
Now it was their turn to return his love… Monegasques and residents, ten thousand and still counting, more like twelve thousand and still yet hundreds more flocked to the Rock. 
It was a party fuelled by popular enthusiasm but a little pomp and ceremony added that "zing" that everyone delighted in too. They were not to be disappointed… canons roared at minute intervals shortly after 2 pm and were still firing 20 minutes later.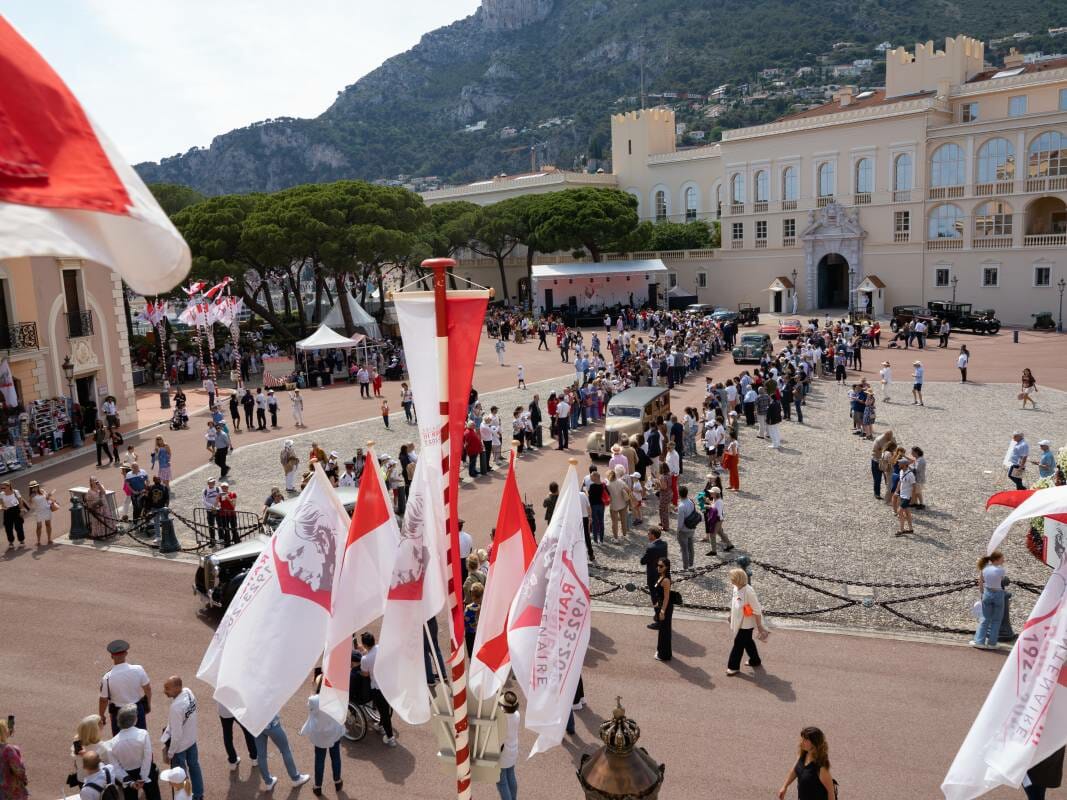 It didn't really matter where on the Rock you were, there was a party going on in front of the Palace naturally throughout Monaco-Ville with its Town Hall and Government esplanade invitingly involved joining celebrations in front of the Oceanographic Museum and cathedral as well as in Saint-Martin gardens. 
What's a splendid Monaco event without an exhibition! For this occasion the Palace opened up to present "The Prince at Home", an emotional collection of photographs, videos and documents that follow the life of Prince Rainier III along with his family.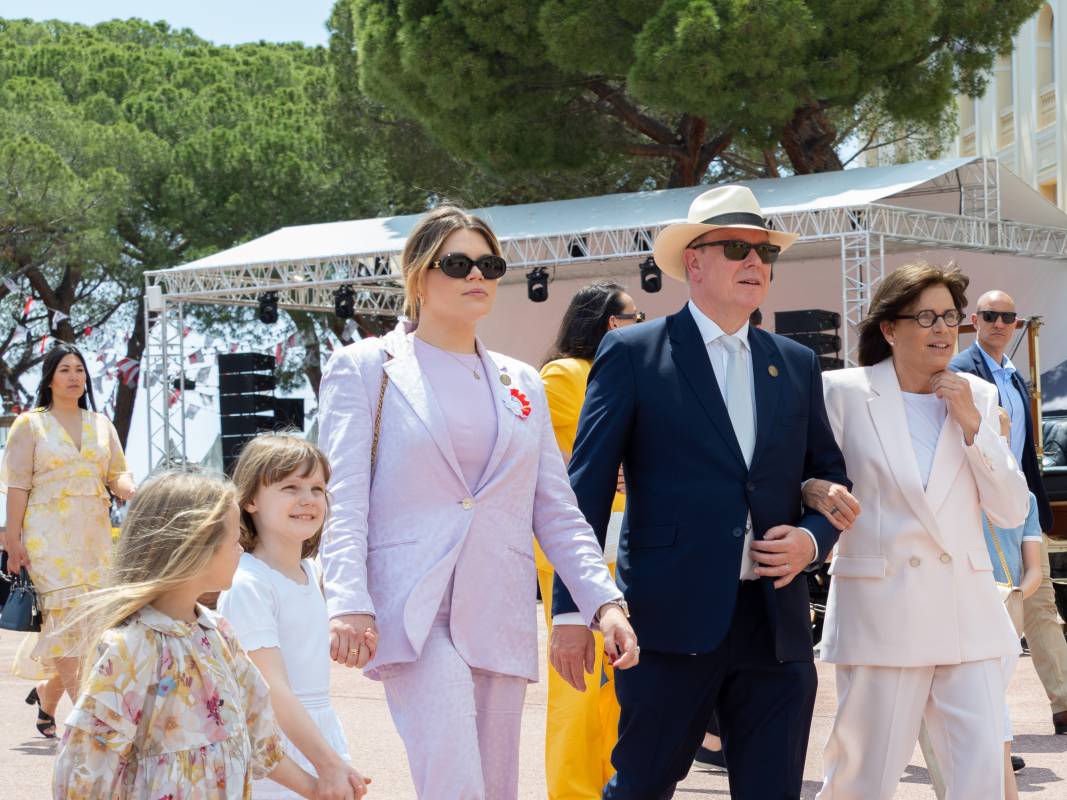 If you are inspired by art or by just watching children themselves inspired by art, one hundred children donning red smocks and also adults childlike at heart had gathered around their collective creation …an artwork as a tribute to Prince Rainier III still fresh from the participation too of Prince Albert, Princess Charlene, Princess Stephanie and the Princely Twins. 
Led by artist Mr OneTeas, and presented with Princess Stephanie, it was a large-scale street-art fresco. 
Vintage Grand Prix on the Rock? 
How did they manage to create a Grand Prix on the Rock… and with those fascinating vintage cars. Not exactly a Grand Prix but even more fun, the streets of the old town had been transformed into parades for cars from the Princely collection… driven even by Prince Albert II, the Princess of Hanover, Andrea Casiraghi and Louis Ducruet. What a memory if you managed to capture it with a photo. 
The Rock was alive with good-natured revelry, traditional dances, music and song and community spirit down to small acts of fun too… rosettes everywhere, souvenir shops and stands of local specialties and drinks, all thriving and participating with the throngs of visitors. 
Hours later into the early evening new high points enhanced the day. Shortly after 6 pm 100 doves took to the skies released by Monegasque schoolchildren from the Place du Palais. 
And then came the icing on the cake … actually a whole giant birthday cake shared by all in the presence of the princely family. 
And then after 10:15 p.m. a spectacular close to a joyful day … a magnificent fireworks display from the Rainier III dike.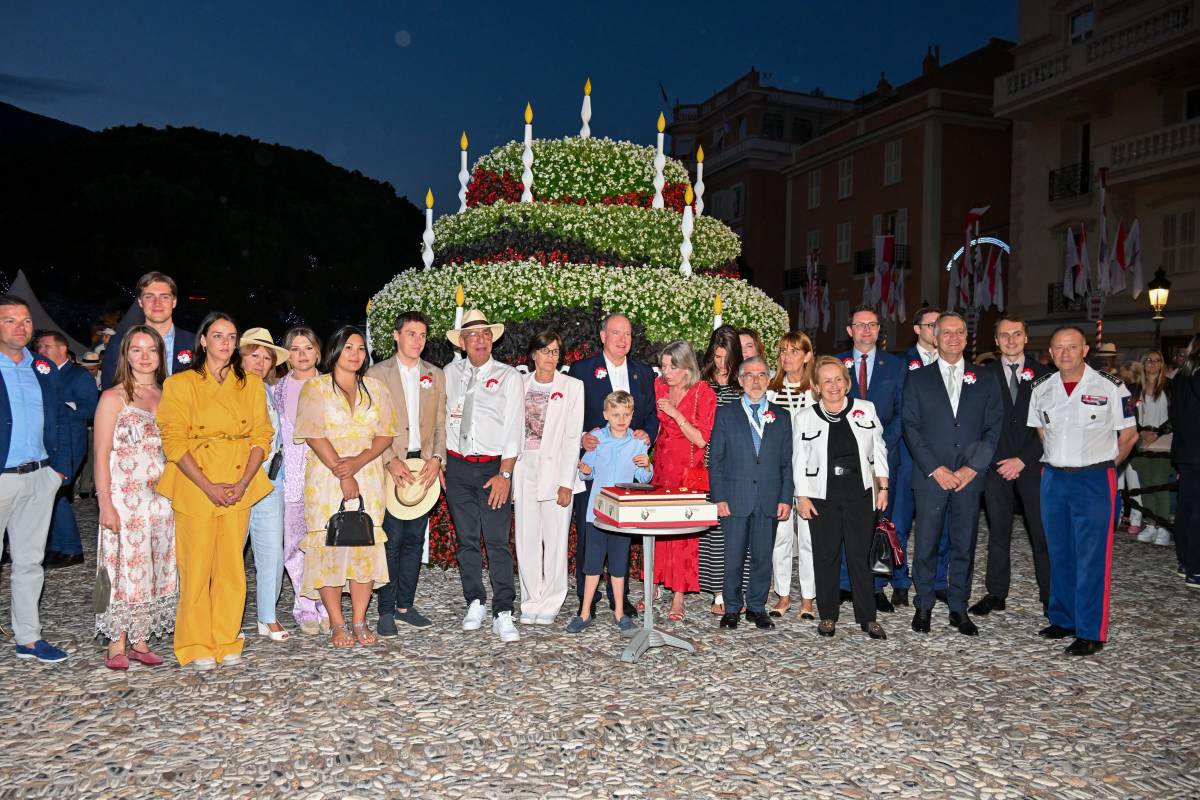 With a tinge of sadness we remember the devotion of Albert Croesi to Prince Rainier III and the whole princely family. This would be one of his last acts of devotion in his role as secretary general of the Commemoration Committee before passing away. He would have especially appreciated the feeling of unity which reigned on the Rock and the good-natured spirit to which he contributed so much. 
And remember the commemorations are still just getting started. There's a full program – fit for a Prince – going right into next year.