Latest news
Prince Rainier's Dream Come True: The New Generation Circus Concludes To Wild Applause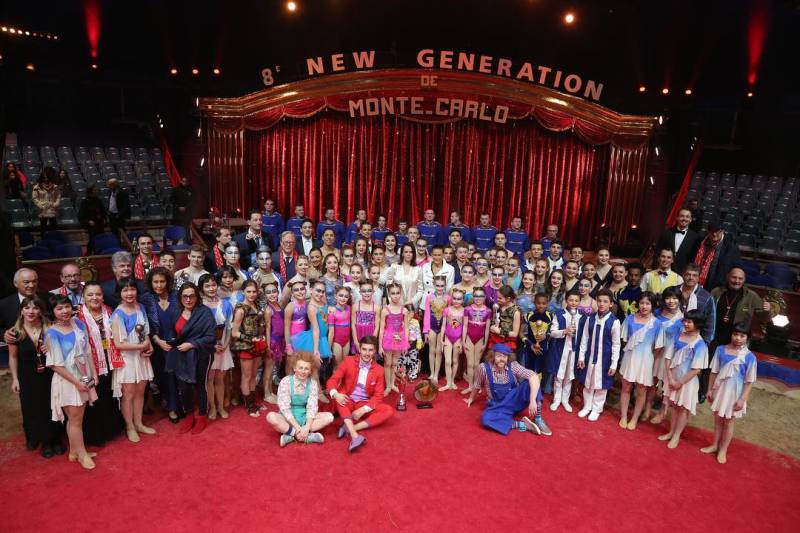 The Chapiteau was buzzing, full of cheerful faces, brimming with families and their kids in an up-beat mood. The occasion is the New Generation Circus. Bursts of applause for Pauline and Louis Ducruet and of course for Princess Stephanie who was wearing a flattering black outfit. Saving the Traditional Circus for the XX century was one of Prince Rainier's great achievements and his dream. Saving it for the XXI century – those reins are firmly in the hands of Princess Stephanie – and it is obvious that Pauline Ducruet has her hands on the bâton too. It's a powerful virus, this circus bug, once it grabs the passions of a whole family.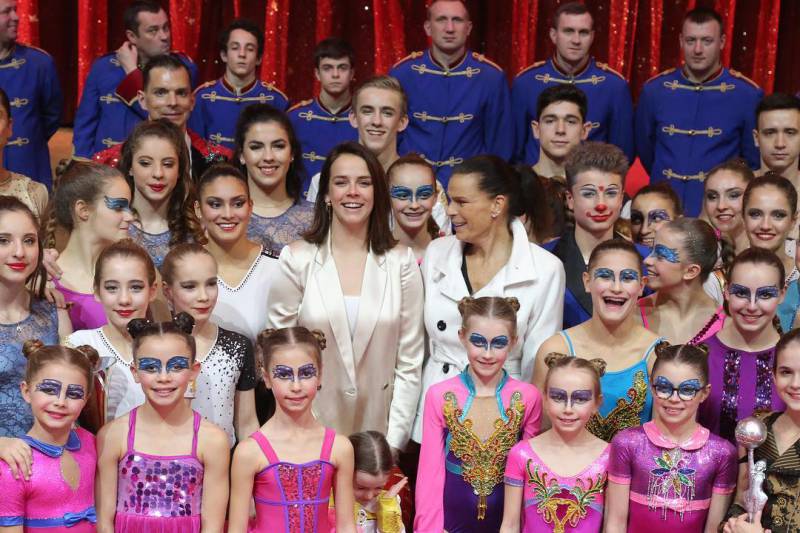 And if the traditional circus is to thrive to entertain the next generation – it needs a New Generation of performers. Of course nobody thought to ask the question: what happens if the New Generation outshine the existing stars. A little of that magic happened this night!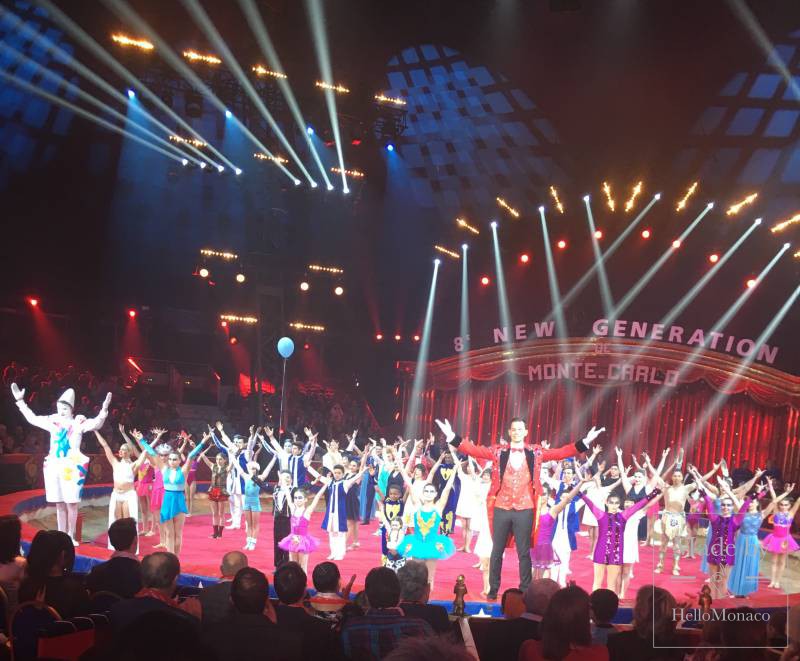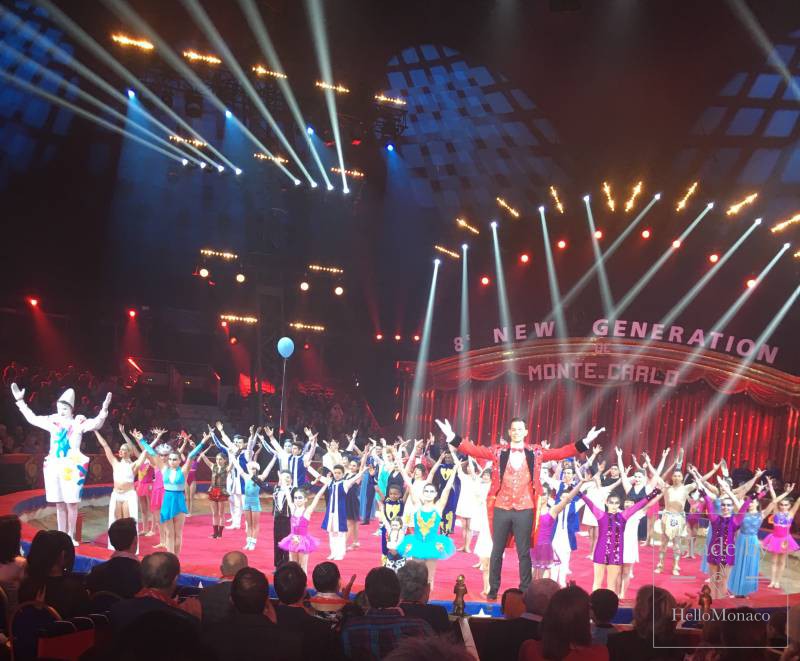 Prince Rainier would definitely be smiling – there is a virtual Noah's Ark in reserve for future generations of children who want to experience a traditional circus with animals that are well cared for and respected: tigers, lions, elephants, bison, horses, donkeys to name a few. Next time Gia Eradze visits (of Moscow Royal Circus fame and who won one of the two prestigious Golden Clowns at the Monte Carlo International Circus Festival this year) perhaps he will bring his hippopotamus as he has a Circus act with hippos too. The other Golden Clown this year went to a very youthful Martin Lacey Junior who spends much of his life cuddling purring giant pussy cats – purrs that become roars. These lions and tigers will be roaring far into the future to the delight of our children. Martin continues to break records for the number of these impressive beasts he surrounds himself with at one time.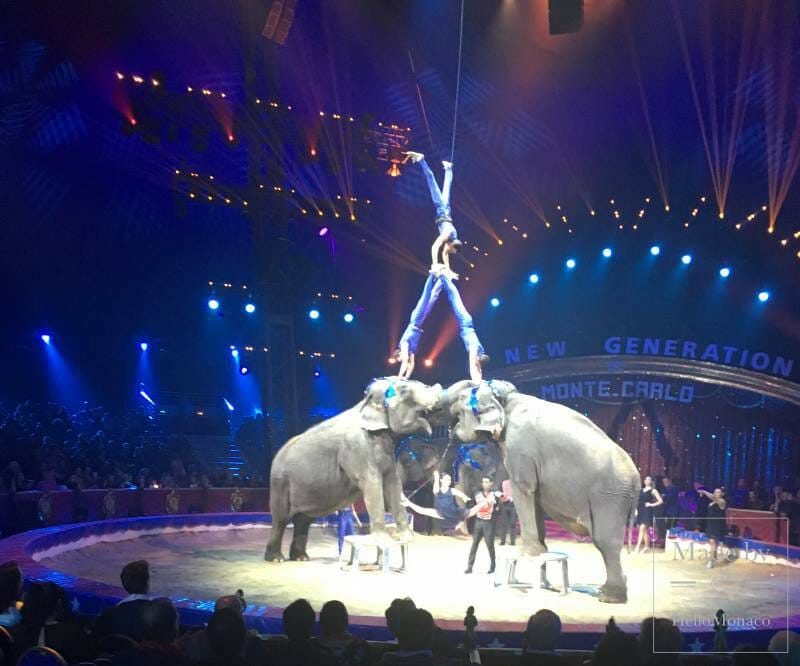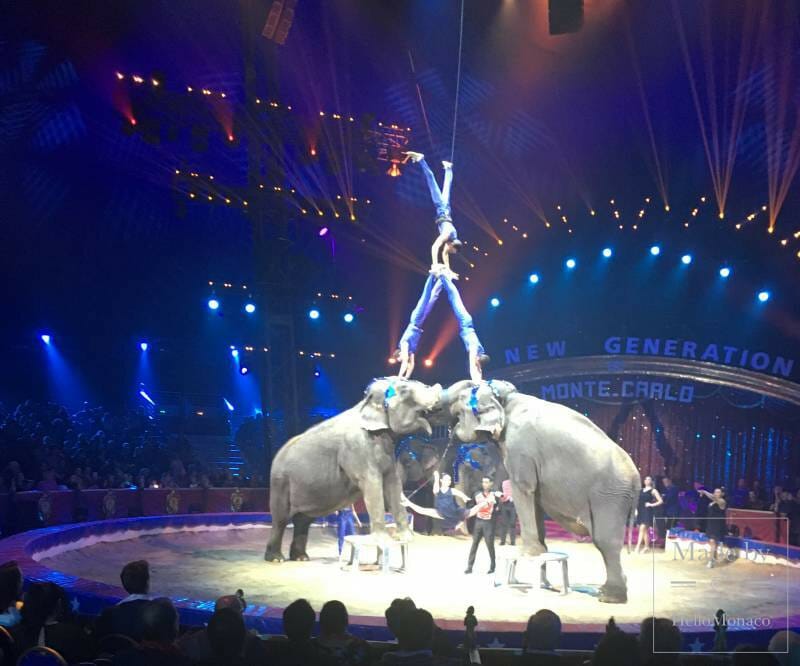 New Generation Circus packs a lot of acts into its Circus performance. Before the intermission, we already saw the future personified by three acts, one of which swept up so many awards it was hard to count. Two youngsters from Ethiopia with no apparatus just creating a virtually stationary gymnastic performance balancing on each others' hands.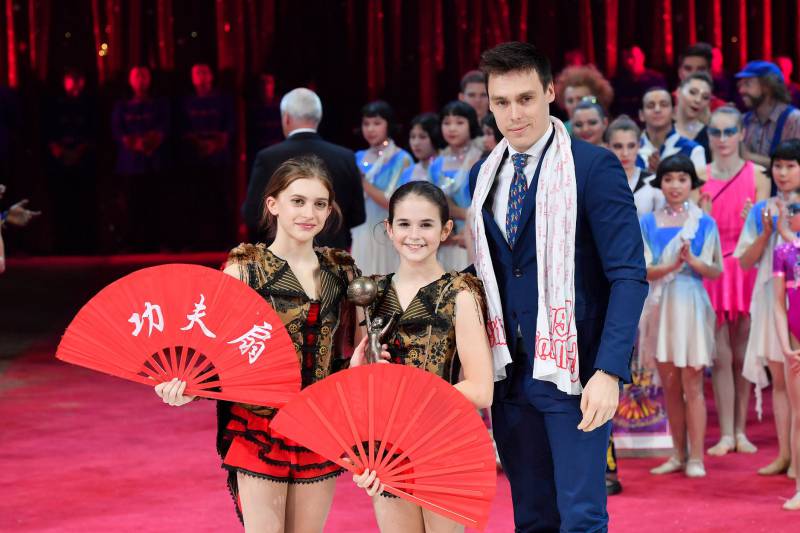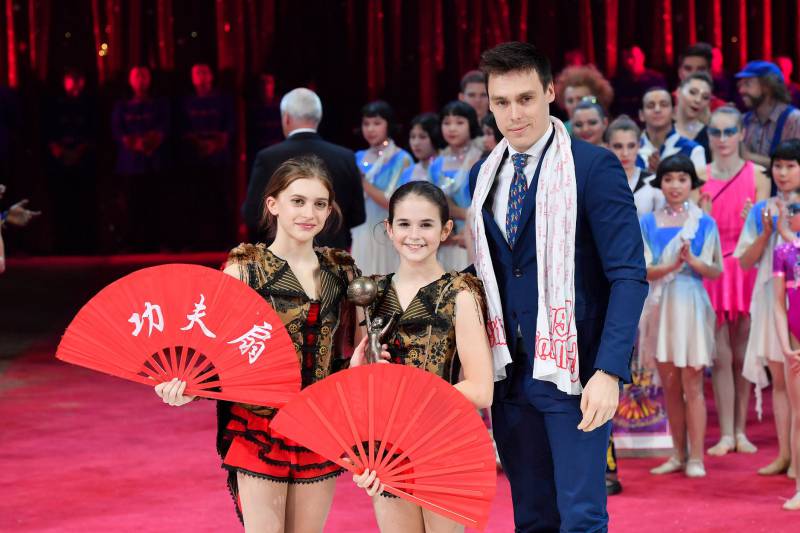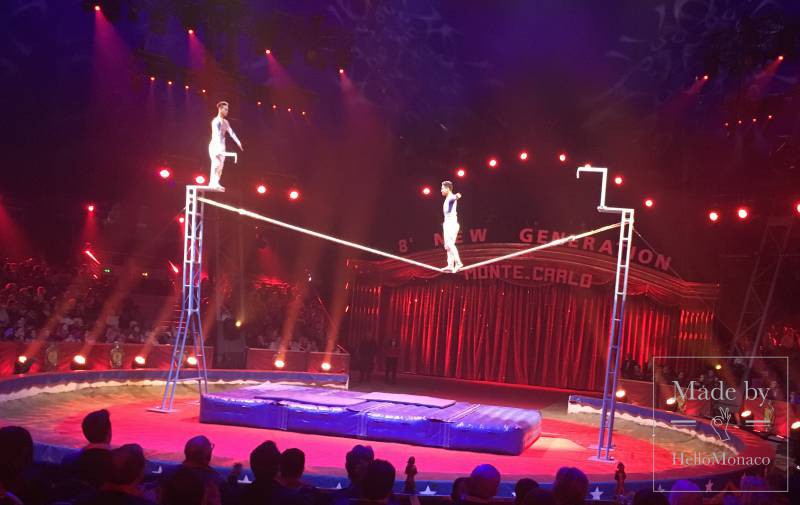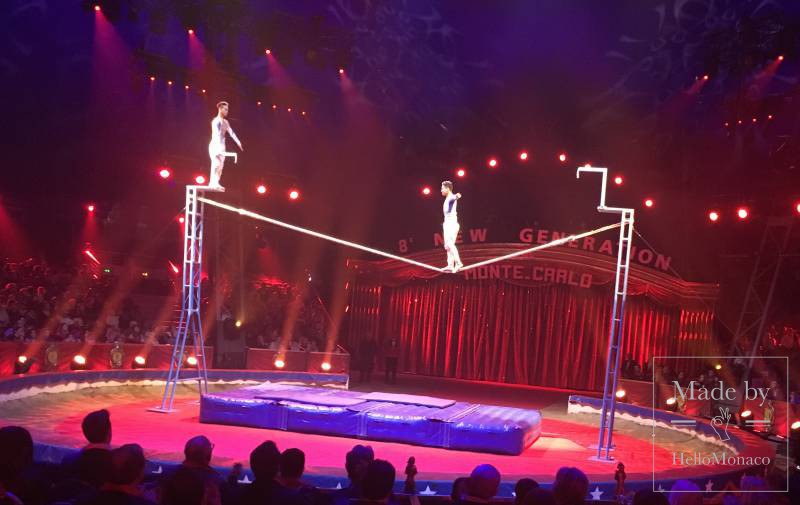 While baby elephants are lovable creatures, thank goodness the elephants' keepers, the Gartner family, have kids too. And they show they can ride and already handle the most giant of all the adults in their elephant family too.  More the spectacle – Giants ridden by the most petite. And closing the first half of the show was the circus school from Shanghai China with aerial acrobats flung high in the air off an elasticated rope that threatened to catapult them through the roof of the Chapiteau. One lasting memory also from this first half. The young women Yesieniia (de Fireworks) from Ukraine are so flexible that sometimes their contortions – which really do amaze – are a little unsettling. How can the body do that!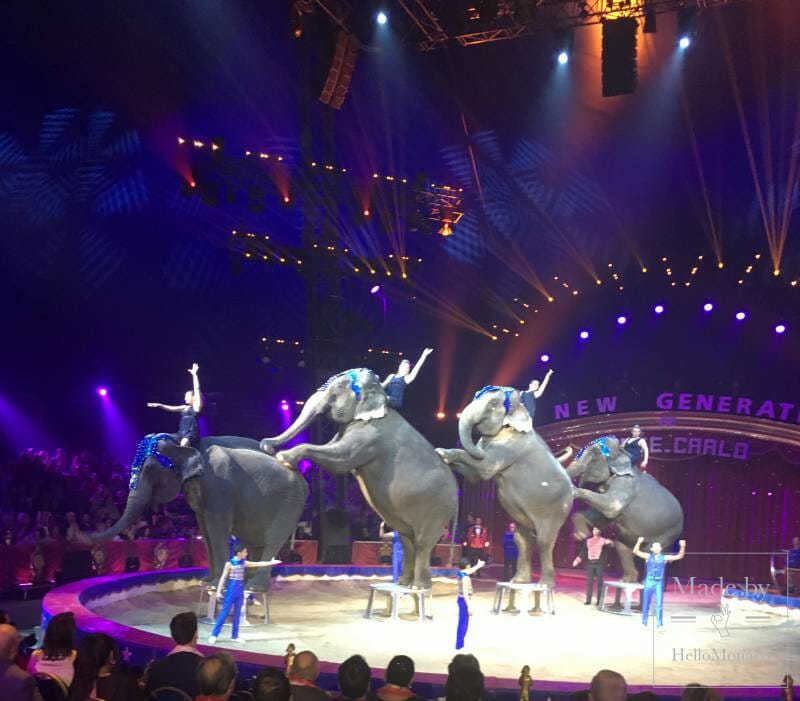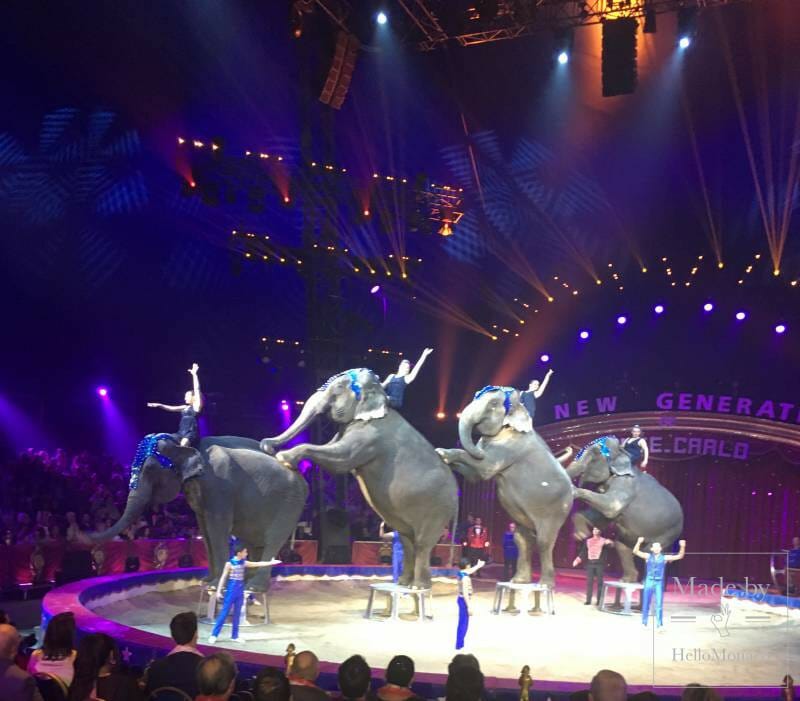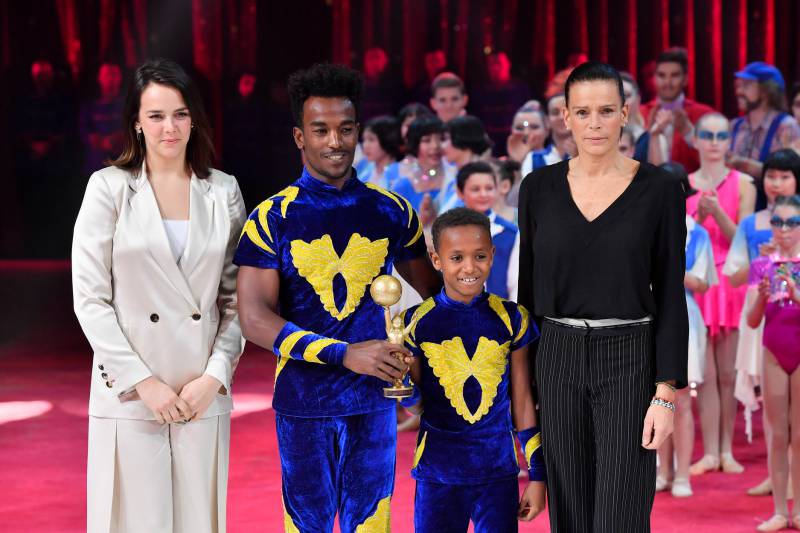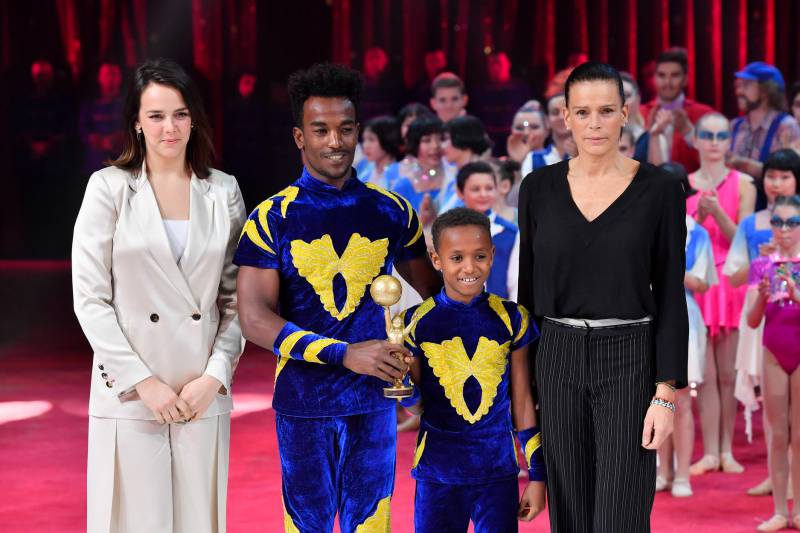 The New Generation has one refreshing characteristic that the Monte Carlo International Circus Festival doesn't. The artists make minor mistakes and occasionally a noticeable gaff. They bravely recover and get well-deserved double applause – even standing ovations. New Generation is no less international than the Festival. And that is its strength: its quality comes unquestionably from scouring the world for the best.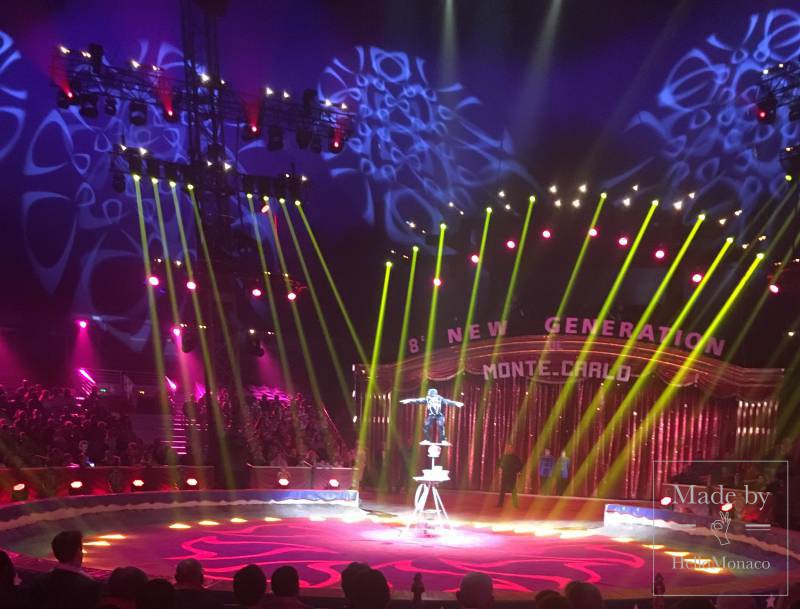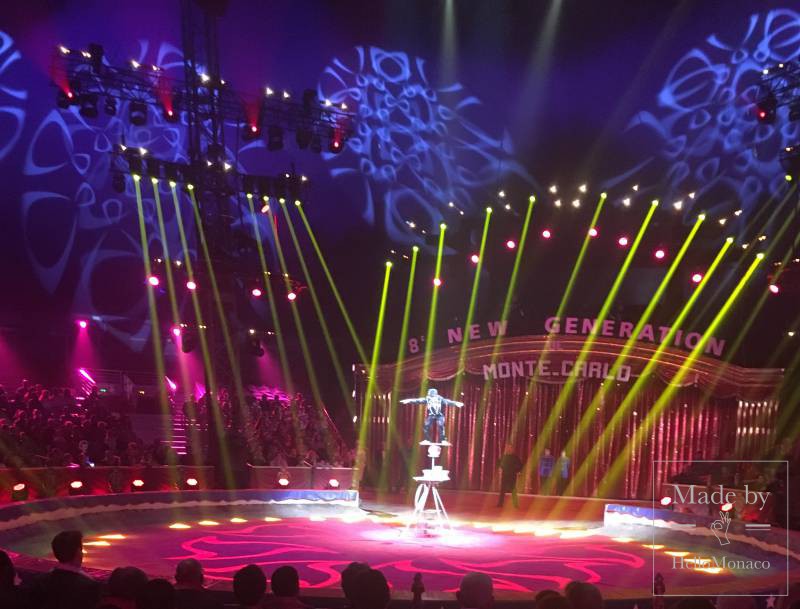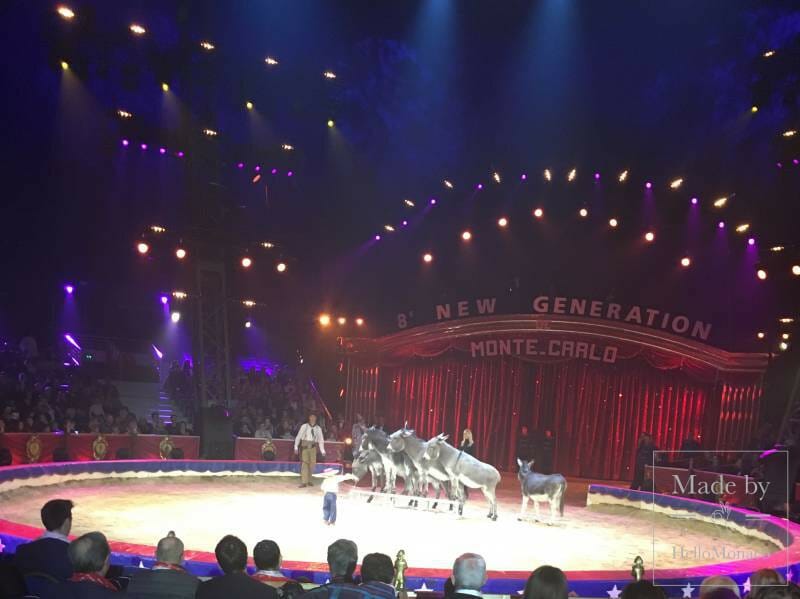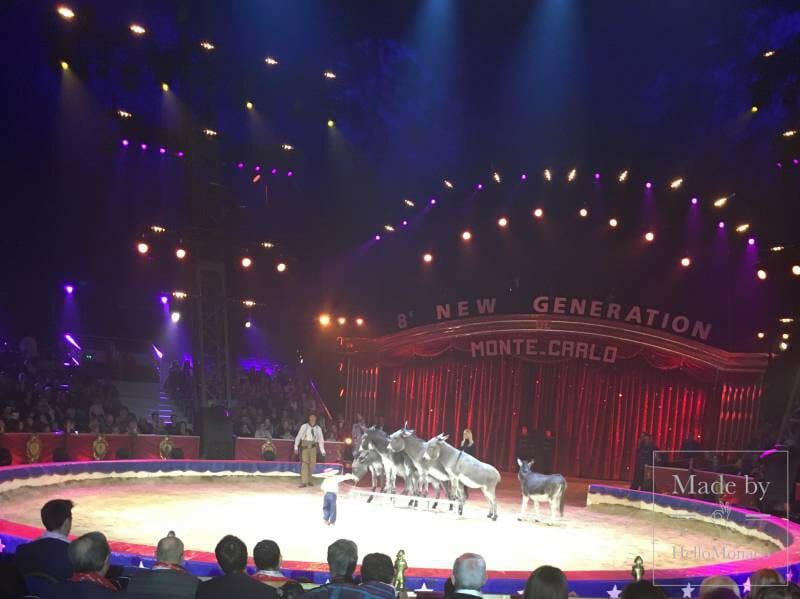 One other plus: NewGen has just a little more audience participation than its "parent" the Festival – which is so thrilling for the kids: clowns, jugglers, and (the future is here) with a "rapper" chanting in his microphone among all the children. By the way the hilarious clowns "Men without Socks" – do you notice they do have socks as well as guitar, accordion and drums and a brilliant deceptively simple act.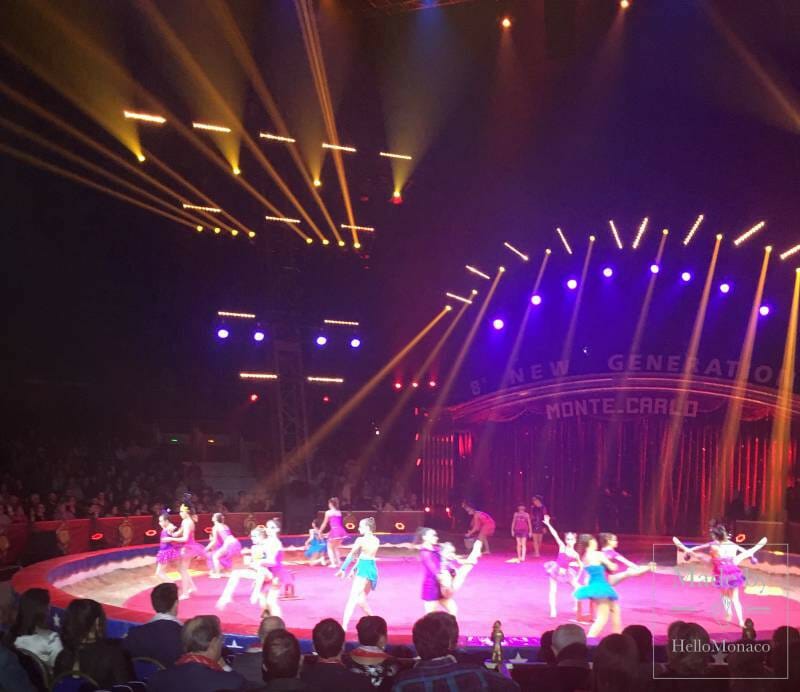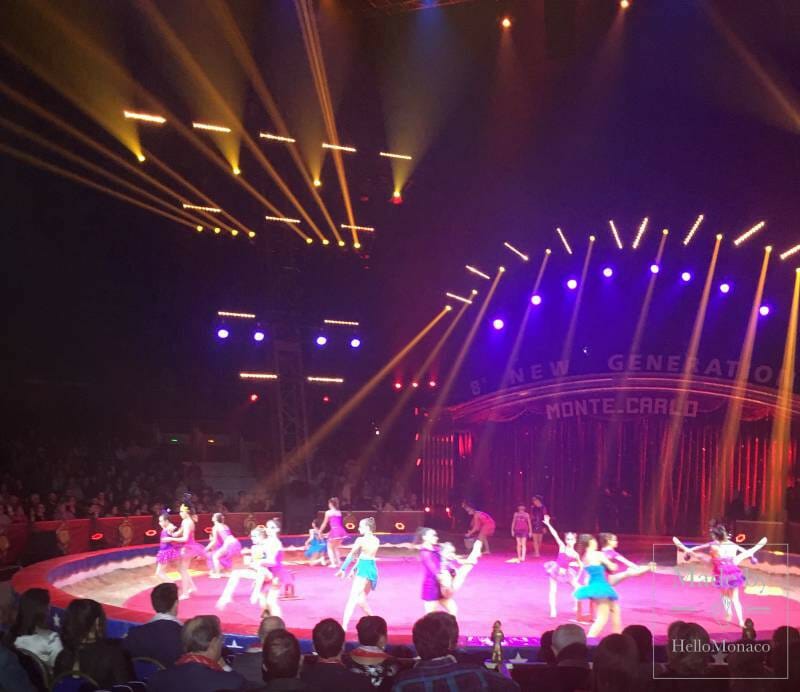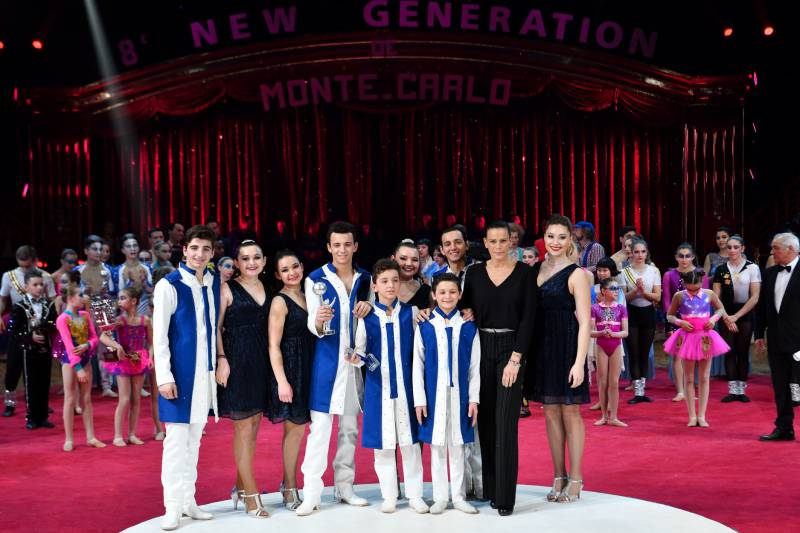 After the intermission the second half was New Generation turbocharged. NewGen's aerial ballet from Germany performed to classical music by Tim Kriegler is a marvel. Aerial gymnastics with flexibility of limbs executing ballet-like moves, is where the Circus is going in future. Traditional gymnastic skills mixed with ballet like movements, and opera and symphony to-boot. Just as we start to think, that Russia may be the font of new great acts – up pops Africa and Germany as well.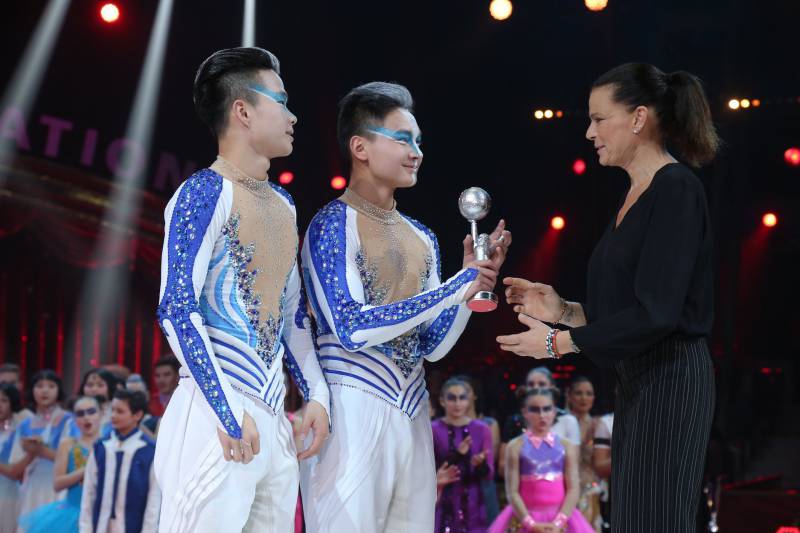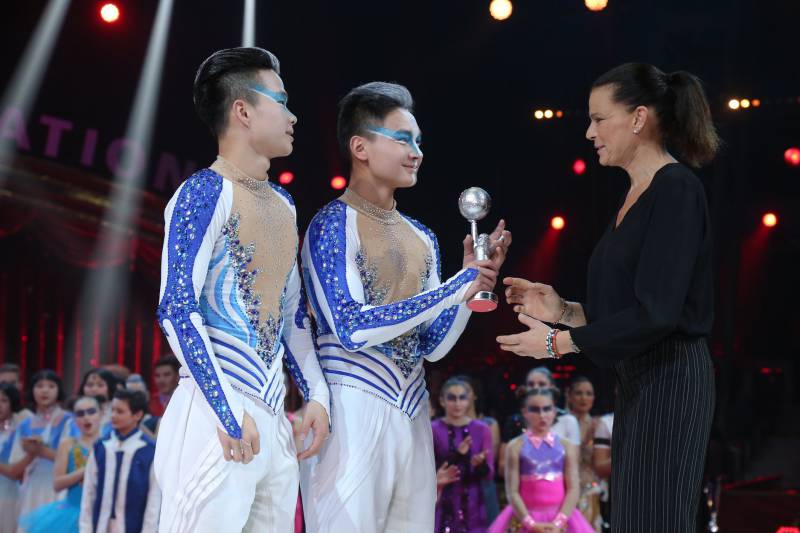 So what's the difference between New Generation and the main Circus Festival. Some of the acts are already ready to appear at the Festival: skill, artist presence and a refined choreography that captivates. The difference is probably just scale and yet further enhanced choreography – and, thousands of hours of extra practice and sweat. The Circus Festival itself can of course take beauty to another level and boost the special effects and costuming.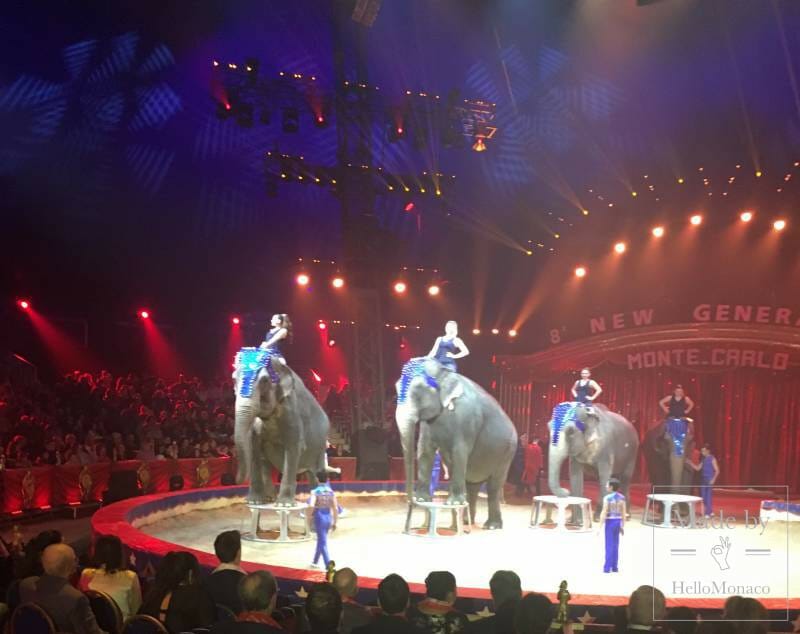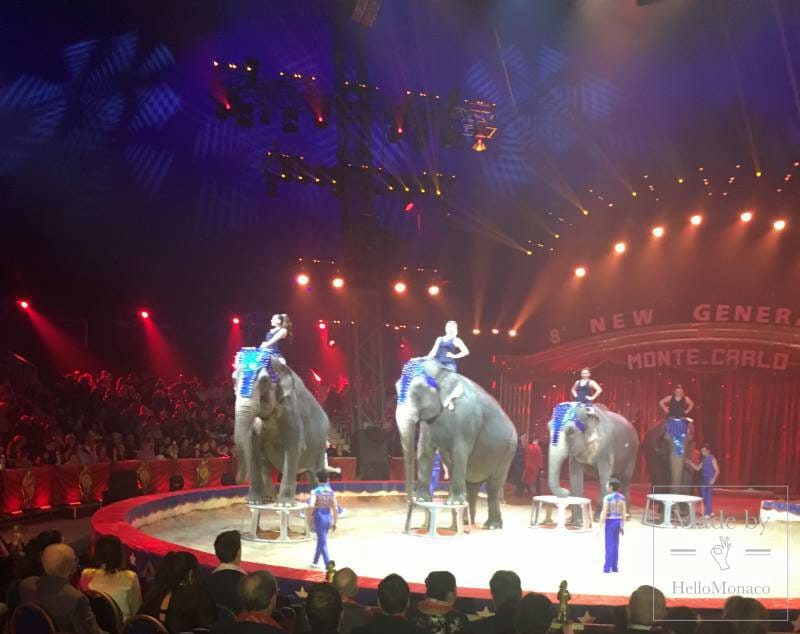 Finally, on an very optimistic note with just a little touch of irony: maybe there were just many more kids there – but the Chapiteau was full of children going wild. Even wilder than the stunning marvel that is the Circus Festival of the prior week.
Prince Rainier's dream come true, because for all those children in the Chapiteau the New Generation Circus has definitely arrived.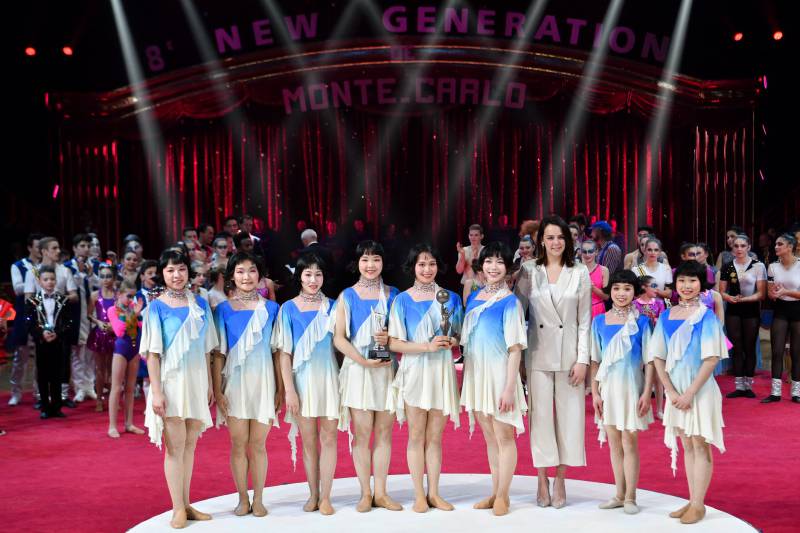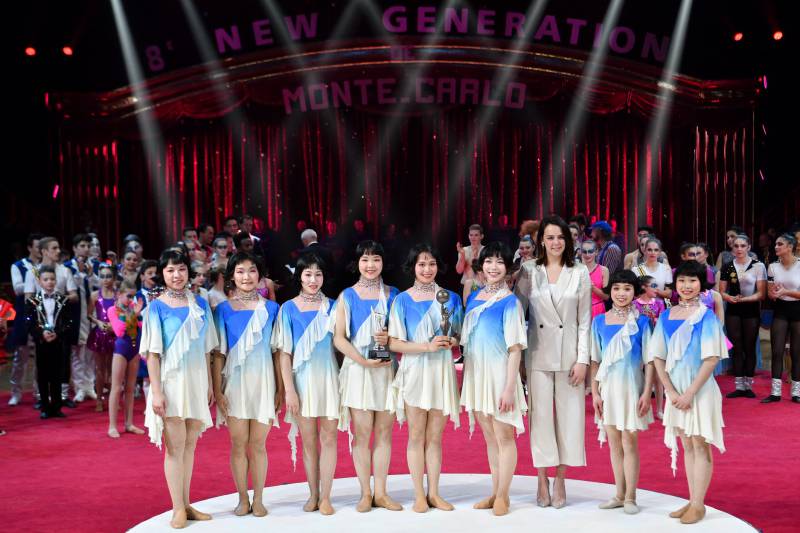 And for the artists themselves it is a time of great celebration rewarded by a veritable cornucopia of prizes by the jury of this 8th New Generation Festival. Presiding over the jury is Pauline Ducruet, who must have been moved by the deafening applause as the artists received their trophies.
AWARDS
Junior Gold: Abdurahim & Abele from Ethiopia
Junior Silver: Tim Kriegler, Germany, also  Yesieniia – soloist Fireworks, Ukraine, also Shanghai Circus School, China, also Elephants of the Gärtner family
Junior Bronze: The Chonqing Acrobatic Troupe, China, also Aleksandr Maslianov (Rola-Rola) Russia, also Duo Fireworks, Ukraine, also Noel Aguilar, Mexico
Special Mention from the Jury: Acro Kid'z de Monaco
The Audience Prize: Abdurahim & Abele
International Junior Jury Prize:
(sponsored by Ascoma Jutheau & Hudson)
Abdurahim & Abele
International Circus Festival of Monte Carlo Prize to participate in its next Festival: Abdurahim & Abele
There were so many wonderful performances that merited prizes. Follow the link to see them all.