Latest news
Princess Caroline Presides over Vibrant Bursts of Competing Bouquets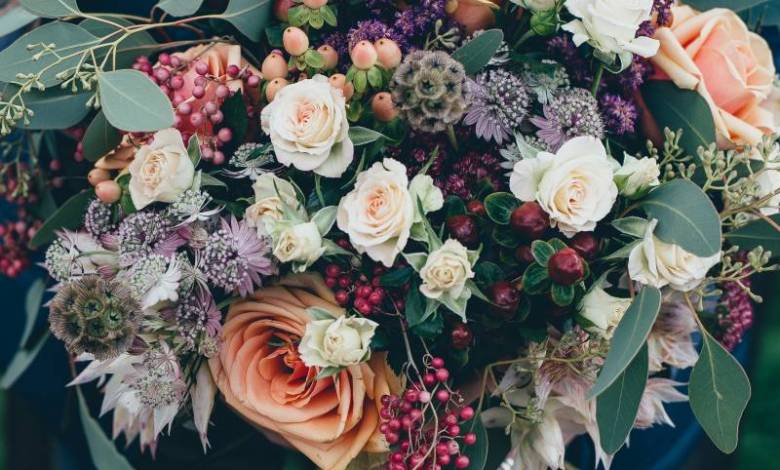 A joyful remembrance of the passion of Princess Grace for nature and particularly for flowers blends with the future under the theme Colours in Fashion at Garden Club of Monaco's 53rd "International Bouquet Competition" presided over by Princess Caroline. 
Organised annually by the Garden Club of Monaco, the event was created in 1968 by Princess Grace and has been lovingly chaired by her daughter Caroline since 1982. 
Inspired to perform miracles, between 50 and 60 competitors adorned the Riva Tunnel with creations one would have thought only existed in our dreams. 
Fortunately there were six fashion categories under which gold, silver and bronze laurels could be awarded as well as additional heart-warming special mentions. 
It takes a jury of professional experts to undertake the impossible job of selecting the recipients of awards. Green-fingered competitors, hoping to be recognized, hailed from Monaco and its surrounding neighbours in France and Italy as well as aspiring medallists from Spain, Portugal, Switzerland and Belgium. They are all winners in our hearts and minds. 
There is an Official jury which is made up of judges, professors, international authors, and floral art specialists who award the gold, silver and bronze insignia as well as the Princess Grace prize.
To recognize so much talent there is also a second jury, a special jury, chaired by the Princess of Hanover, made up of personalities from the literary and artistic world to shower additional prizes on the soul-inspiring kaleidoscope of floral creations. 
The dozens of bouquets were organised by themes. 
Colour in Fashion – Award Themes 
Testing the floral ingenuity of the amateurs and professionals alike who competed were these themes:
Chanel bag
haute couture of Jean-Paul Gaultier
blue of Yves Saint-Laurent
shoes of Louboutin
dinner at Christian Lacroix. 
And for the youngest the theme was:
And here is a short-list of awards with Monaco's floral bouquets included in the list of international winners: 
Flower Show Awards
The laureats:
Category 1 A CHANEL BAG
Gold Badge
Margita MONNIN SAFA – Geneva, Switzerland
Category 2 SAINT LAURENT BLUE AND MOROCCO
Gold Badge
Giovanni MARCHIORI IIDFA EDFA – Rome, Italy
Silver Badge
Geneviève ANTONA and Frédérique de CHAMBURE – Garden Club de Monaco
Category 3 JEAN-PAUL GAULTIER'S HAUTE COUTURE
Gold Badge –
Maryse GRAS MG Flowers and Creation – Revel, France,
Category 4 CHRISTIAN LOUBOUTIN SHOES
Gold Badge
Francien GIRAUDI – Garden Club de Monaco
Category 5 WEDDING HATS
Youth category from 6 to 8 years old
Gold Badge
Adriana BROYON Monaco
6 years old
Silver Badge
Tina ZYMANSKA Monaco
7 years old
Bronze Badge
Alice PLINER Monaco
7 years old
Mention Manon SCHMITT Monaco 8 years old
Category 5 WEDDING HATS
Youth category from 9 to 14 years old
Gold badge
Robert MARGOT – Mougins 13 years old
Silver Badge
Clémence SCHMITT Monaco 10 years old
Bronze Badge
Sacha BALLERET – Monaco 9 years old
Category 6 DINNER AT CHRISTIAN LACROIX
(LES ARLESIENNES – table decor)
Gold Badge
Franca de PAOLI IIDFA EDFA – Sanremo, Italy
Special Awards
Princess Grace Of Monaco Prize – General Grand Prize – Offered by the Garden Club of Monaco, presented by H.R.H. the Princess of Hanover.
Awarded to Maryse GRAS – MG Fleurs et Création – Revel, France, in the category "La Haute-Couture de Jean-Paul Gaultier"
So many other deserving entrants were awarded these special prizes: 
Prize For Originality In Interpretation offered by His Excellency the Minister of State, Pierre d'ARTOUT
Prize For Elegance In Composition offered by the President of the National Council, Brigitte BOCCONE-PAGES
Charm Prize offered by the Mayor of Monaco, Georges MARSAN
Prize For The Best Floral Decoration offered by Mrs. Rosnella CAJELLO President of the Instituto Italiano
Prize For The Harmony Of Colors offered by the President of the Friends of the Princess Grace Rose Garden,
Prize For Originality In The Choice Of Materials
offered by FLORANGA – Sanremo,
Humor Prize offered by the Garden Club of Monaco presented by H.R.H. the Princess of Hanover
The event was enjoyed by the public on Saturday October 15th and Sunday October 16th with a modest entrance fee of €5 and free for children under 12.
Further Information: www.gardenclub-monaco.com