Latest news
Princess Charlène Municipal Swimming Pool in La Turbie Now Ecologically Friendly and Also Welcoming for Those with Reduced Mobility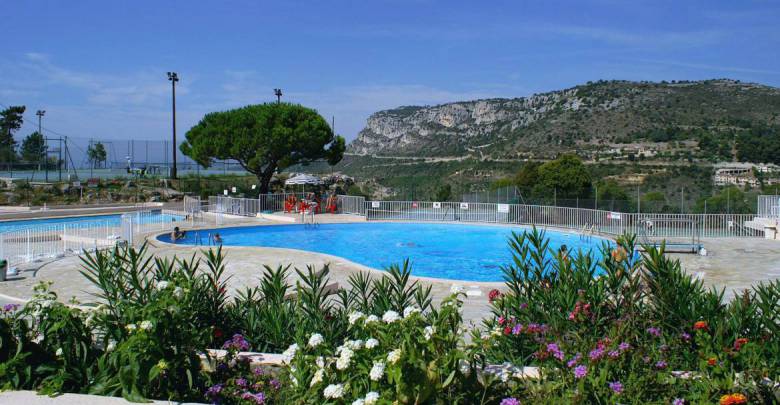 The Princess Charlene of Monaco swimming pool in La Turbie has just recently benefited from renovations amounting to 1.4 million euros to allow people with reduced mobility to enjoy the benefits of swimming. Ecological heating and responsible water treatment have also been put in place.
With the renovation and upgrading ready to show, the swimming pool was the subject to an inaugural visit by the mayor, Jean-Jacques Raffaele, and the partners in this operation. Representing Princess Charlene of Monaco, Gareth Wittstock, her brother and secretary general of the Princess Charlene Foundation of Monaco, had the opportunity to review the new equipment, following a detailed visit conducted by the architect of the cabinet Situsavais.
The pool is now 100% accessible to people with reduced mobility. Access is via a footbridge to the reception building, elevated and equipped with a lift. On the ground floor, the entrance is automated with the machines at armchair height and the changing rooms and showers are 100% adapted for the disabled. An electric hoist can help people reach the beaches whose slope has also been made more gradual.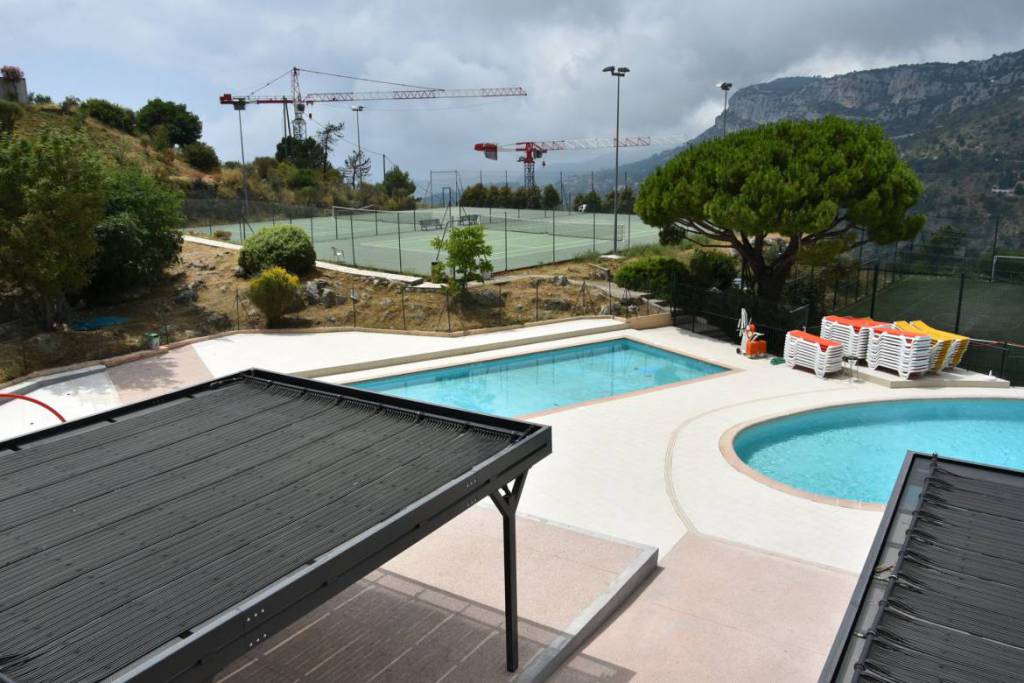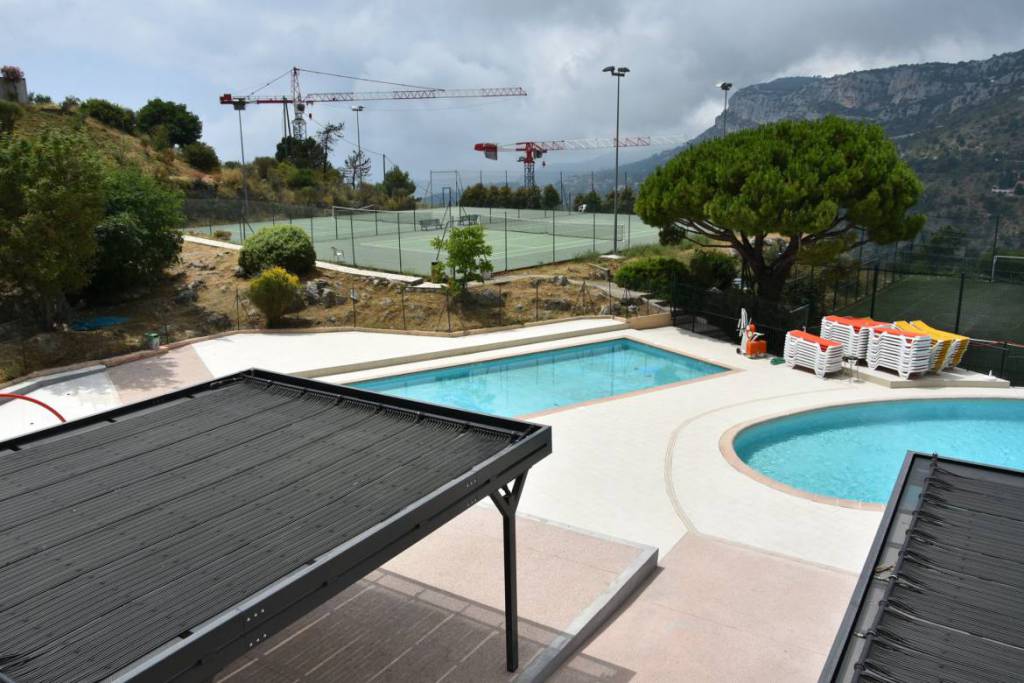 Ecological heating
And the project is environmentally friendly, particularly in terms of water use: its treatment will require fewer products and its preheating will be by solar panels allowing significant savings of energy.
The solar panels are placed on two large pergolas that provide a welcome partial shade. A large wooden deck reserved for picnics overlooking the beaches and an area featuring five water games are available to users, all for the modest sum of 5 euros a day (2.50 euros per child). The Turbiasques benefit from a preferential rate thanks to a book of 10 tickets (adult: 30 € child: 15€). This unofficial inaugural visit was scheduled at the heart of an open day reserved for Turbiasques.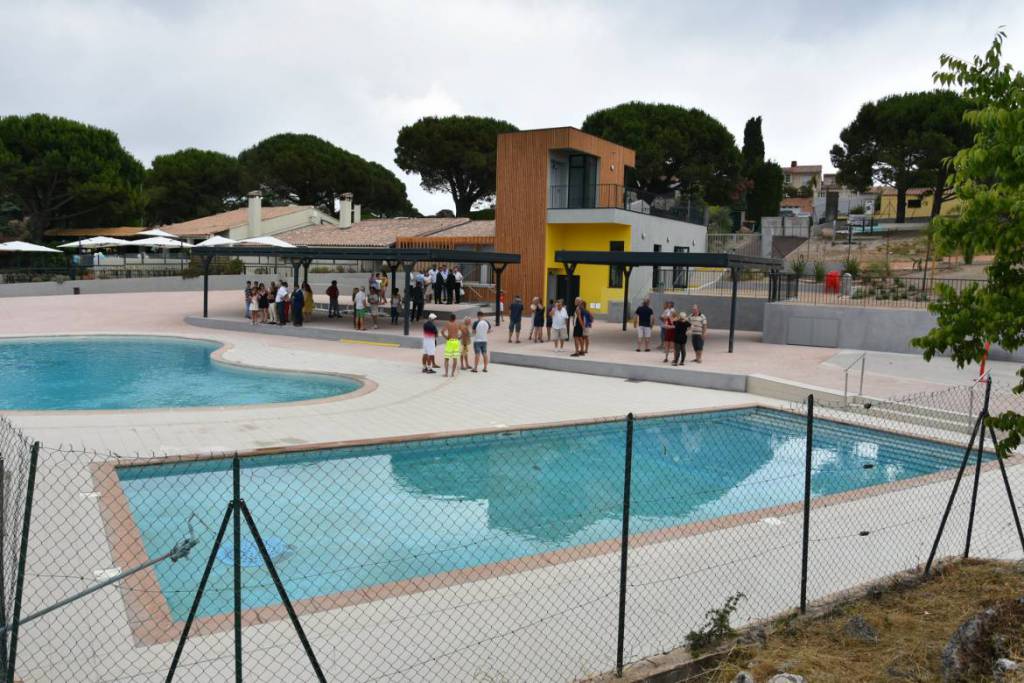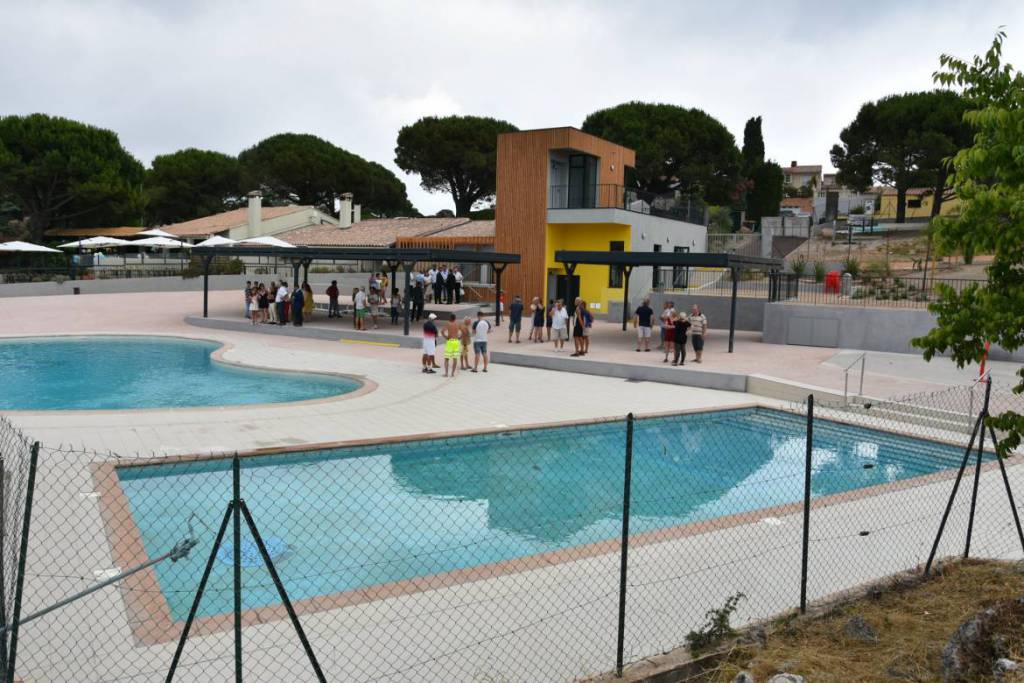 Open from May to September
Thanks to the water preheating system, the pool's opening months are now May to September, to allow more children to benefit from swimming lessons provided by the French Swimming Federation and funded by the Princess Charlene Foundation. Apart from the summer holidays, the pool used to be open in June alone.
At the end of the afternoon, the turbiasque seniors benefited from free aqua aerobics classes. These activities will now be able to start in May and resume in September, thanks to the generous support of the Princess Charlene Foundation of Monaco.