Latest news
Raffle for Fight AIDS Monaco Open to Everyone: Join in and Win a Shining Electric Fiat 500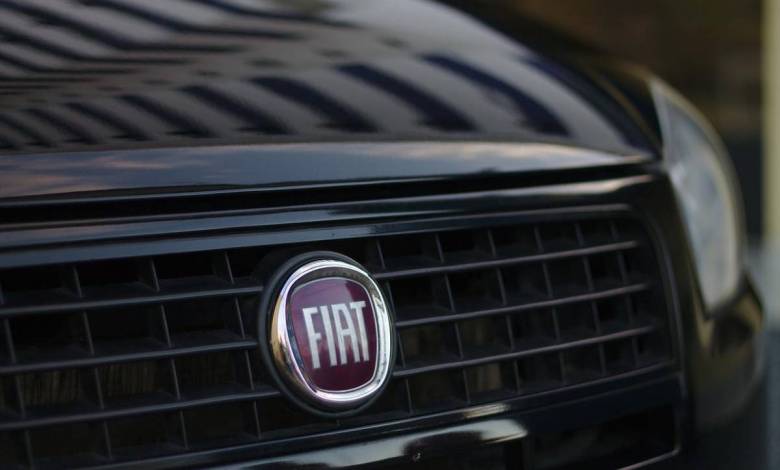 A remarkable prize should wow the guests of the Fight Aids Monaco gala on July 23th at the Salle des Étoiles. The Tombola raffle will offer an electric Fiat 500 which will be the exceptional prize for the evening.
The car is exhibited on Avenue des Beaux-Arts, before the raffle which is open to all on July 23rd. The shining Fiat was donated by the Segond group to support Fight Aids Monaco. Didier Segond and Stéphane Colmart from the Segond Automobiles group have just passed the keys of the Fiat to Sabine Steiner-Toesca and Hervé Aeschbach from the association.
Those eager to participate in the raffle can connect to the HelloAsso site or scan a QR code present next to the car on display and pay 20 euros to buy a raffle ticket for this very worthy Fight AIDS cause. 
The Tombola and Gala 
The draw will take place on the evening of the gala on July 23rd. Are you a fan of the group Queen – who isn't! The gala will feature the Danish group Queen Machine, accompanied by the London Symphony Rock Orchestra, who will host the evening. Rock to this tribute to the legendary Queen and its mesmerizing soloist Freddie Mercury.
Tickets for the gala are also available via the website www.montecarlosbm.com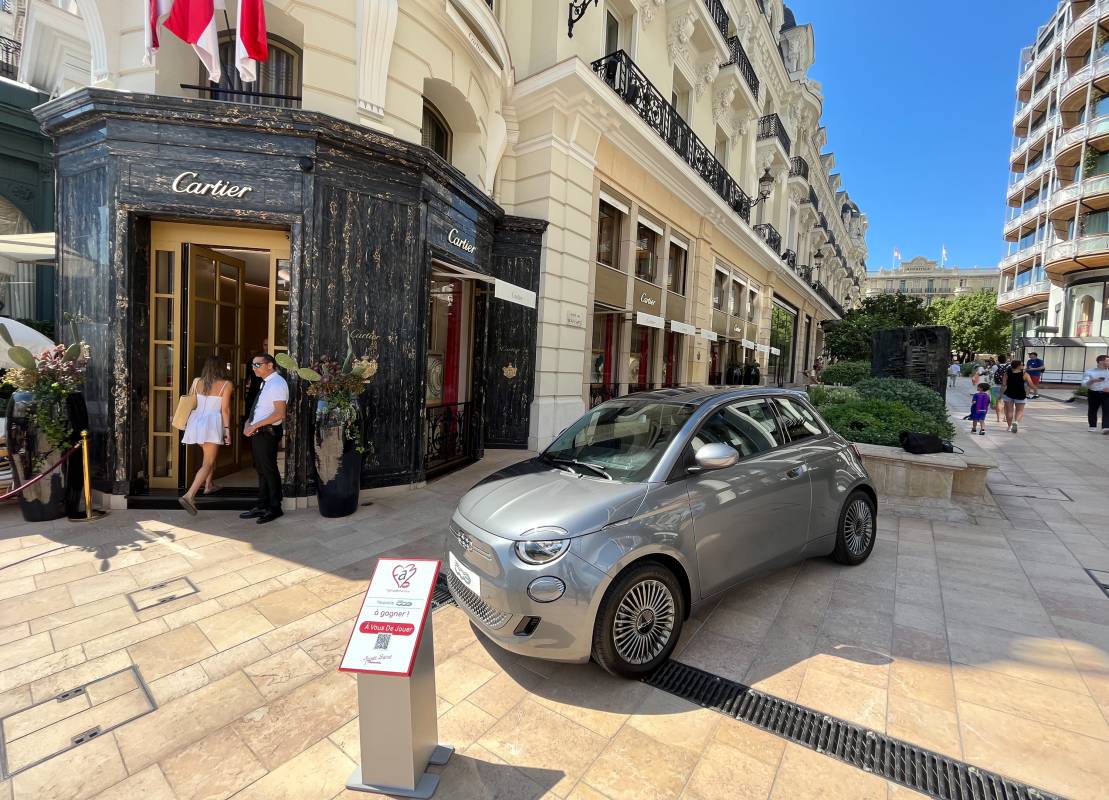 Fight AIDS Monaco 
Fight Aids Monaco is a non-profit NGO founded by H.S.H. Princess Stéphanie in 2004. Faced with the psychological and even financial distress and the isolation that she has seen in many people living with HIV, faced with the discrimination that many suffer on a daily basis, faced with their often hidden, internalized acute pain, H.S.H. the Princess Stéphanie, sensitive and touched, is committed for and with them in this fight for life and for dignity.
She wanted these vulnerable people, often fighting alone and in secret, to be welcomed in a calm, secure and non-judgmental place, in order to allow them to speak freely, to be listened to, helped, supported and to resume confidence in themselves and in life.
The association shines a light on Monaco, on the entire PACA region and also in the rest of the world thanks to its actions of international cooperation. H.S.H. Princess Stéphanie also wished to emphasize prevention. Fight Aids Monaco sets up information sessions for young people, and also for employees in the Principality. The association presents communication campaigns on HIV infection, modes of transmission, means of protection and getting tested.
Aware of the personal and effective involvement of H.S.H. Princess Stéphanie in the fight against AIDS in Monaco and throughout the world, the United Nations Organization in charge of AIDS in October 2006 appointed Her Serene Highness Special Representative of UNAIDS.