Latest news
Roca will soon play in a newly renovated Gaston-Medecin Hall chasing the Betclic Elite Championship and the EuroLeague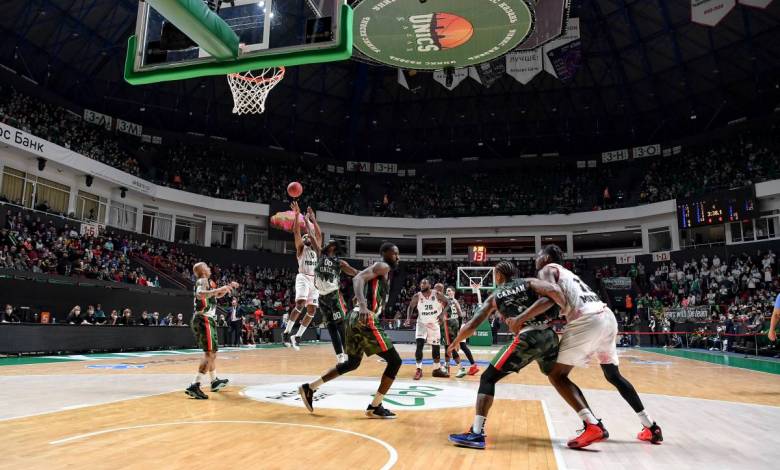 The Roca team are announced for the season and Sasa Obradovic faced the Press. How are you approaching this new season in the Principality? Sasa Obradovic, Roca Team coach responds: 
«With a lot of ambition, high expectations and with a great new team, we believe we can take a step further in creating a team story. I think we have a better team than the year before and the biggest job now is to create good chemistry to win games. To promote young players as much as possible, to get the most out of each individual and to keep our fans happy throughout the season». 
Gaston-Médecin basketball hall
To go with that ambition the new Gaston-Médecin basketball hall is forecast to hosts teams from the end of September in Monaco. Expect 5,000 seats to have fans shouting for the Monegasques throughout the championship.  
You managed to retain several major players from last season while adding top rookies. How would you define your workforce? Sasa Obradovic responds: 
«I think we have a good mix of experienced and young players, French and foreign, guys who are ready to play together and sacrifice for each other. It was important to keep the core of the team which did a great job last year. Continuity in work is one of the main conditions to hope for an improvement in our game».
Will that improvement yield Monaco the Championship title of the Betclic ELITE and propel it further towards the finals of the EuroLeague? 
Fans will find out cheering from a new hall. The spanking new enclosure will be inaugurated on October 2 on the occasion of the third day of Betclic Elite against Roanne. 
The construction site for the Gaston-Médecin is already fully busy restructuring it in order to meet Euroleague standards and with new architecture to-boot.
At the Café de la Rotonde at the Casino de Monte-Carlo. Patrice Cellario, government adviser-Minister of the Interior expressed his satisfaction at how the work is proceeding: 
"Everything is progressing as it should, and at the end of September everything will be finished with a planned capacity of 5,000 places. "
A shiny new Hall and all the more reason for the Roca boys to shine and bring home the trophies.