Latest news
Schiller Water Bikes is Proud to Join Forces with Princess Charlene of Monaco Foundation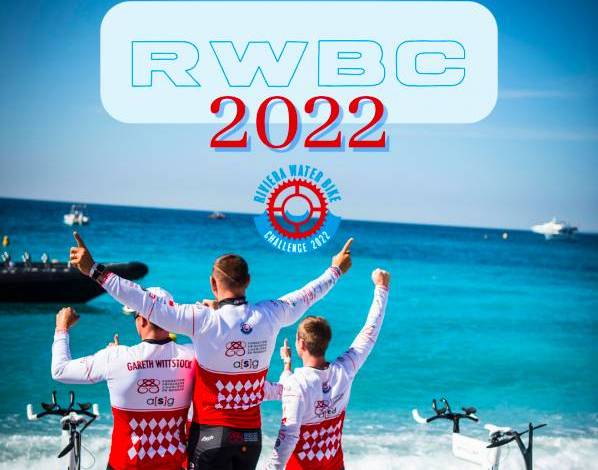 Schiller Bikes is proud to be a part of The Riviera Water Bike Challenge 2022, the annual sporting event organized by the Princess Charlene of Monaco Foundation, to be held on Sunday, June 5th.
Departing from the Yacht Club de Monaco, the participants, alongside sports celebrities, will form teams of 5 for a race in the port of Monaco to raise funds for drowning prevention. These funds will finance the "Swim for Safety" project in Sri Lanka, to teach swimming and water safety to disadvantaged children. This water bike race will see teams compete in a relay over 23 laps, on a course of around 25 kilometers. Supporters can follow the race live here.
"To join forces with Princess Charlene of Monaco Foundation for such a great cause, and to be a part of the Riviera Water Bike Challenge again this year, is a wonderful opportunity," said Jessica Schiller, Founder, and CEO of Schiller Bikes. "As a company, we're always looking to combine our love of water sport with our passion to make the world a better place."
Celebrities are teaming up to compete in this year's challenge, including 3-Time World Champion and 7-Time Tour de France Green Jersey Peter Sagan, 2019 Tour de France Winner Egan Bernal, Footballer Cesc Fabregas, Olympic Boxer Carlos Takam and Thor Hushovd, the greatest Scandinavian cyclist of all time, and many others.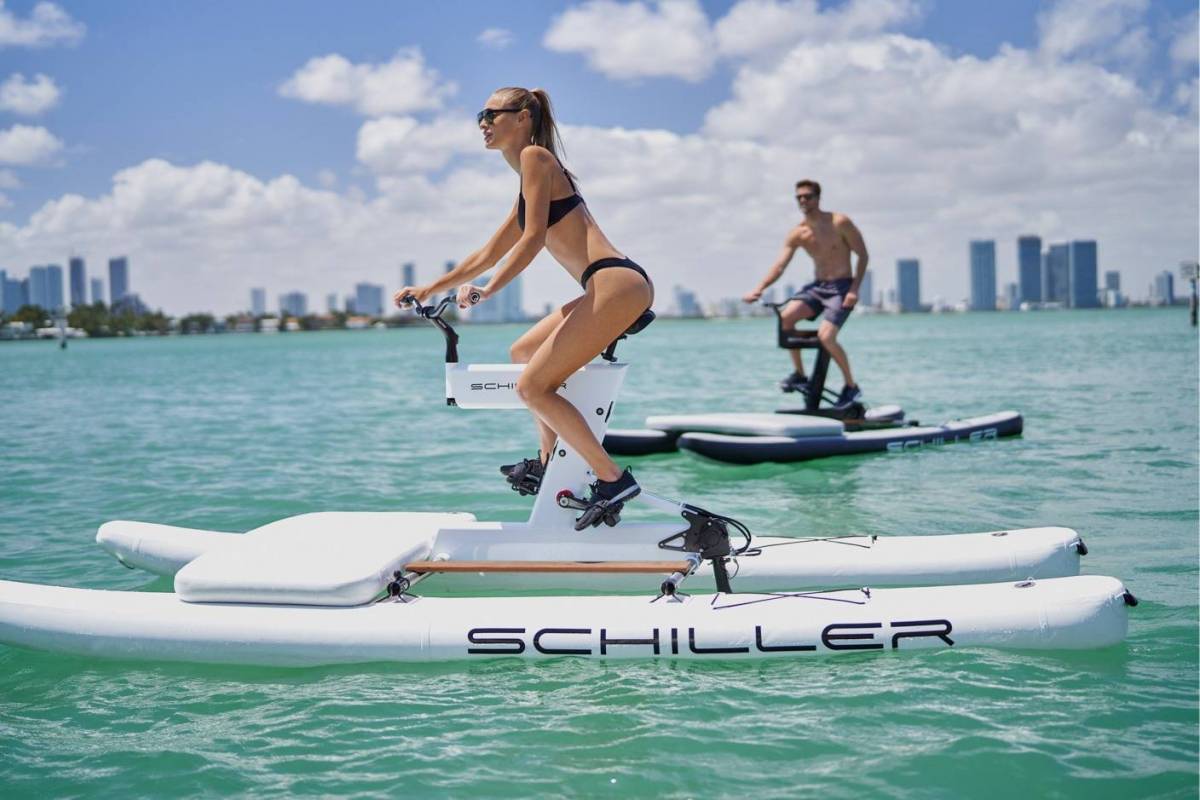 Premium Bike Meets Ultra-Portable Catamaran
Hailed as "the world's most radically redesigned bicycle," the Schiller S1-C is the most advanced production water bike in the world. Its iconic design features striking curves, bold colors, an anodized aluminum frame, and stainless steel precision-engineered parts. A proprietary drive train employs Gates Carbon Drive belts, flexible shafts, and a proprietary propulsion and steering system that enables riders to easily create forward thrust with a high degree of maneuverability. Constructed out of marine-grade alloys and stainless steel, it also has rugged high-pressure, drop-stitch pontoons that allow for easy transport, assembly, and breakdown.
Cruising speed is 4-5 mph, and the S1-C can achieve speeds of approximately 10 knots per hour (11 mph / 16Kph) depending on rider ability, with cruising speeds of 6-8 mph.
The Schiller S1-C is a sleek watercraft that combines the best of bicycle engineering with a bleeding-edge nautical design. The team behind it happens to include two members of Team Oracle, who signed on with Schiller after winning The America's Cup.
Safe and stable in open water, the bike can be assembled in less than 10 minutes and has a compact footprint that will easily fit in most boat holds and cars. Yachting enthusiasts can jump straight on the bike with no training, no helmets, and no limits to exploring aquatic paradise.
Biking Across A Blue Planet
"Schiller Bikes was founded on the daring belief that people should be able to bike across a blue planet," said Schiller. "The Schiller S1-C is simultaneously revolutionizing the yachting, water sports, and cycling industries, enabling millions of people worldwide to have an exhilarating, dynamic and safe biking experience on the water. And with one billion bikes around the globe built for land, we are focused on delivering epic rids, trailblazing voyages and incredible sunset spins on oceans, lakes, rivers, and canals."
Schiller Bikes are the next frontier in biking and water sports. There is no learning curve (or paddles or uncomfortable seating in kayak hulls) and is accessible to all for fun, fitness, touring, and adventure on almost any body of water.
Schiller Bikes was founded by Jessica Schiller, the first person to ever bike ride across the San Francisco Bay and Hudson River.