Latest news
Seafront Extension Update: Press visit aboard Simon Stevin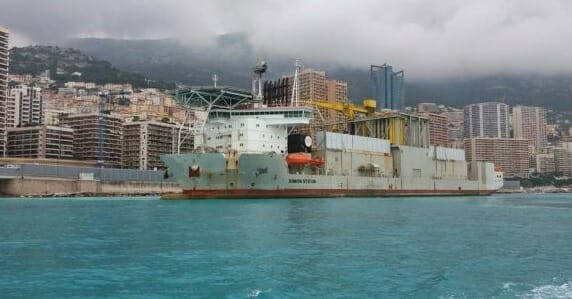 As part of the Anse du Portier seafront extension project, a press visit was organized aboard the Simon Stevin, the ship in charge of creating the embankment on which the caissons will rest upon. The vessel has been dumping tons of rock at the bottom of the sea, creating the base of the future six-hectare extension. Built for Belgian company Jan de Nul and specializing in dredging and embankment at sea, the Simon Stevin is the largest underwater rock depositor in the world at 192 metres long.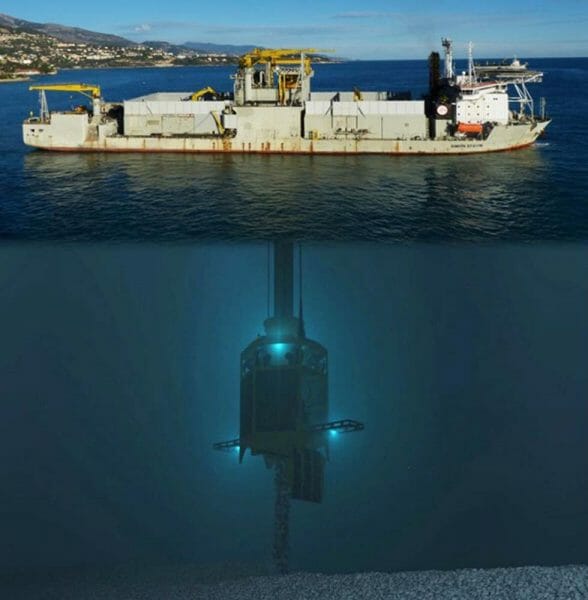 Two mechanical shovels rotate back and forth continuously in two enormous containers, picking up limestone rocks, extracted from the Châteauneuf-les-Martigues quarry, and spitting them out into a funnel-shaped bucket. Since 28 December, the Simon Stevin has been unloading tons and tons of rocks at the bottom of the sea. 30,000 tons of rocks have been unloaded so far. In total, the enormous vessel will make more than fifty trips between Fos-sur-Mer and Monaco to deliver 1.5 million tonnes of rocks. The embankments will be thirty metres thick, or the equivalent of a ten storey building.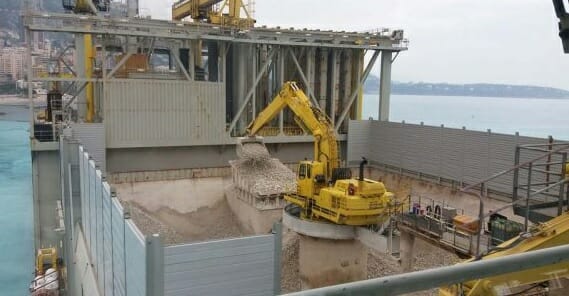 At the end of the visit, a Press Point was held in the presence of Valérie Davenet, Director of the Environment, representing Monaco, Régis Adeline, General Manager of SAM L'Anse du Portier and Christophe Hirsinger, Director of Bouygues Public Works Monaco. The following themes were discussed: the numerous environmental operations and precautions relating to the turbidity of the water, the quality of swimming water and the acoustic measurements put in place.
The phasing of the work was also discussed. The embankment activities, which require the presence of the Simon Stevin and constitute the current phase of the work, should be completed by mid-June 2018. The embankment will then be compacted and levelled to welcome the first of the eighteen concrete caissons, which are currently being created in Marseilles, as early as August.