Latest news
See Monaco in augmented reality with CardMap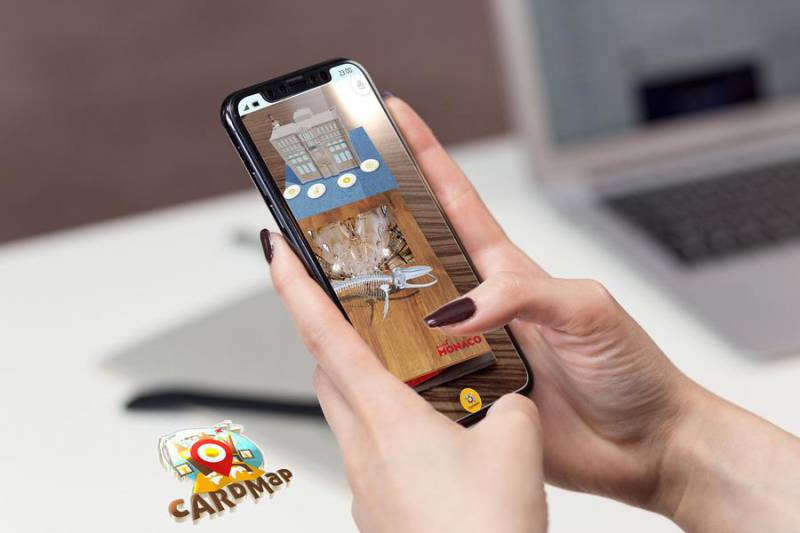 Thanks to close collaboration between Monaco's Tourist and Convention Authority and the company K-Rma tech, visitors can now enjoy an interactive and dynamic way of discovering the Principality with the CardMap app.
Available for Android and iOS, CardMap offers users an augmented reality view of their destination. Monaco's Tourist and Convention Authority partnered with K-Rma tech, the company which developed the app, to ensure that it featured the Principality. By scanning a flyer that can be found in a variety of strategic locations or the map of Monaco, visitors can learn more about the country's different tourist attractions through a 3D model of the location, an audio guide, photos and videos, making their visit more dynamic and interactive.
The Princess Grace Rose Garden, Fontvieille Park, the Japanese Garden, the Casino, the Cathedral, the Oceanographic Museum and the Prince's Palace are already available on the app, and other locations will be added soon, including the Exotic Garden, the Observatory Cave and the Formula 1 Grand Prix circuit. Over the coming weeks, you will also be able to learn more about the Changing of the Guard.
K-Rma tech Sarl was founded in Monaco in 2017 and brings together professionals working in new technology and finance. In addition to creating CardMap, the company is also developing innovative solutions in the fields of tourism, music, sport and medicine.
Source: en.gouv.mc