Latest news
SIAM International Auto Show: The Highway To Clean Mobility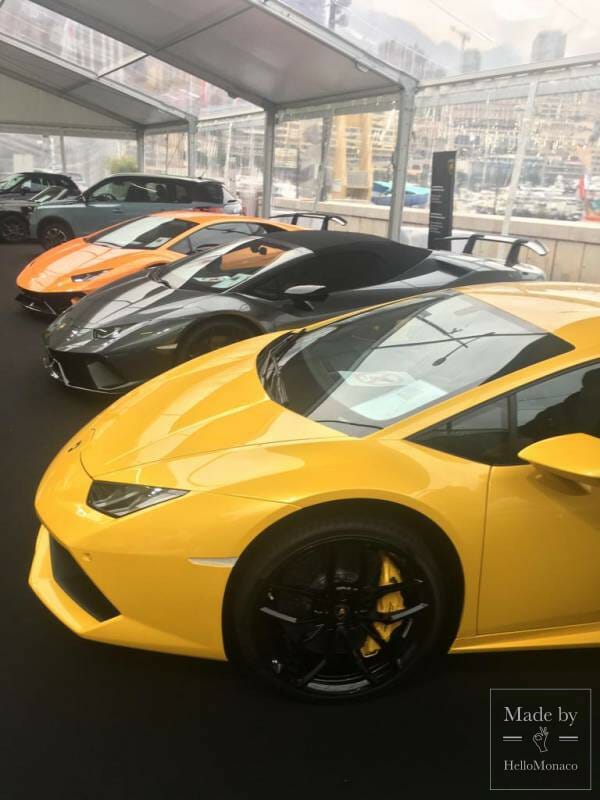 Monaco's International Salon of Automobiles unravels before your eyes like a car enthusiasts' dream. Think of the Yacht Show pavilions organised on the Port under a vast array of canopies. Imagine cars of today and the future instead of yachts, an immense smorgersbord for your delight to sample. The light, attractive, cavernous Exhibition halls are full of hundreds of incredible cars from classics to ultra-modern ones. It's a fascinating mix with a strong flavour of the latest clean-energy, environmentally friendly contingent, and then quickly morphs into every category including futuristic concept cars, ultra-luxurious gas-guzzlers, leading market hybrids, sports and family sedans, collectors' showpieces and sublime retros.
Four pavilions of the latest, the most unusual, the most striking and a cornucopia of displays from the Principality's car dealer sales-showrooms. Open for viewing on Quai Albert I, over four days into the first Sunday in March: to be entertained, to browse, to stroll or to negotiate a savvy discount or order the best from the newly arrived fleets of models.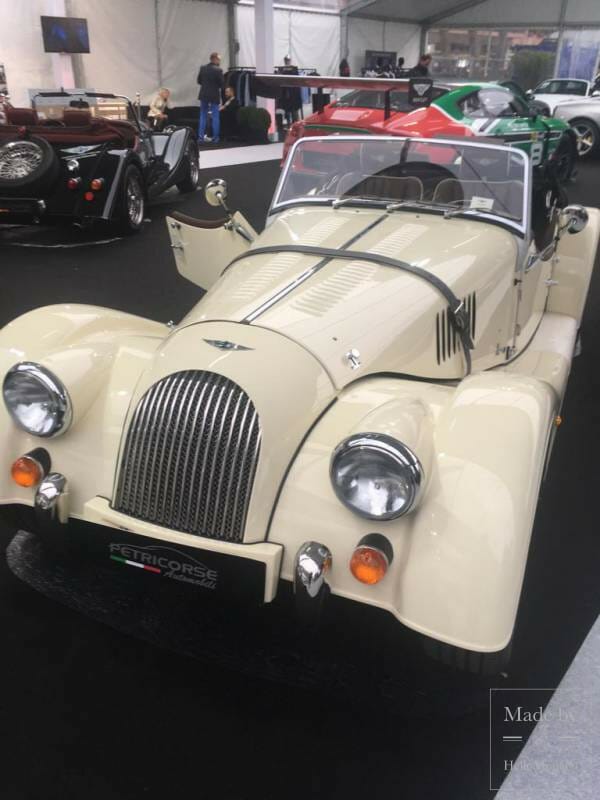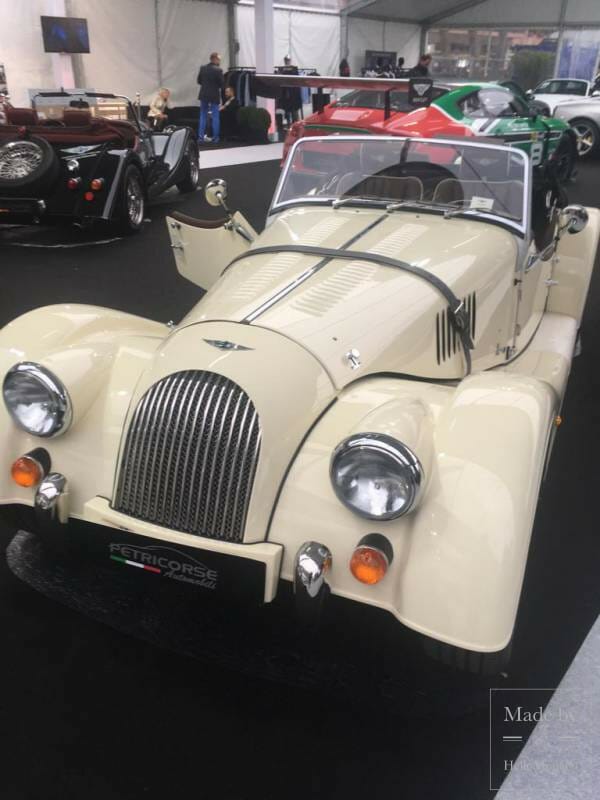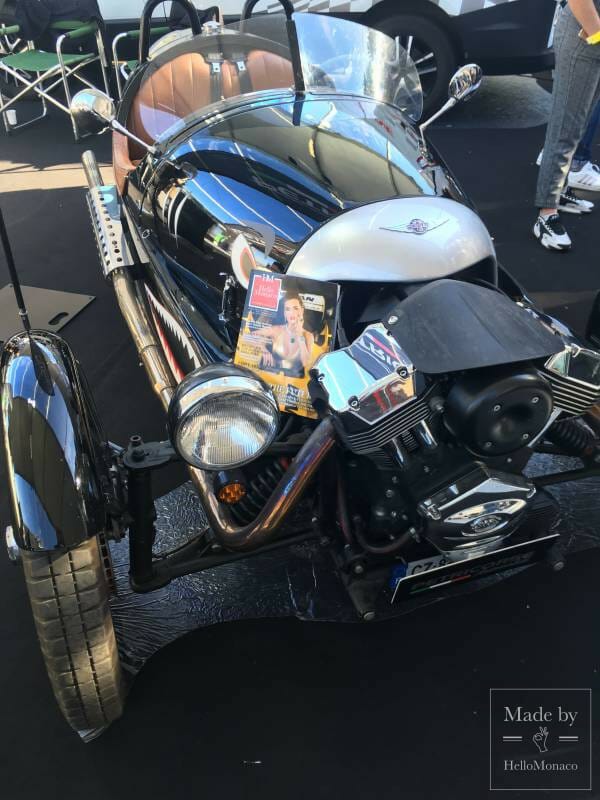 This is the third year of its evolution: the Automobile Trade Show SIAM, a mega-event presented with panache by Nicolas Hesse, President of Expo, Monaco at a bustling VIP reception at the Metropole Hotel. It's a Monaco custom to precede stellar shows with prize ceremonies and SIAM is no exception with Italian Ambassador Cristiano Gallo proudly beaming a smile watching as Arturo Merzario an Italian racing ace, recognizable in his trademark cowboy hat, held his trophy high to wild applause.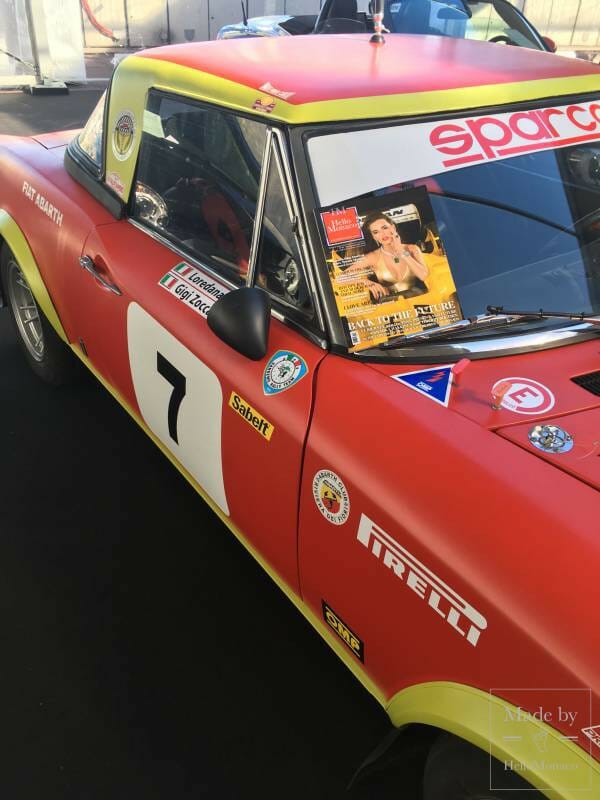 Dignitaries, including Bernard Fautrier, Vice President of the Prince Albert II Foundation, flocked together to inaugurate the International Show on the Port following on the heels of the success of the first editions which had typically brought together more than 35,000 visitors, more than 50 exhibiting brands, and more than 1,000 journalists and influential personalities.
Top Three Exhibits
On entering the Expo you will be welcomed with the first of HelloMonaco's choice of the Top Three Exhibits:
VULCANO TITANIUM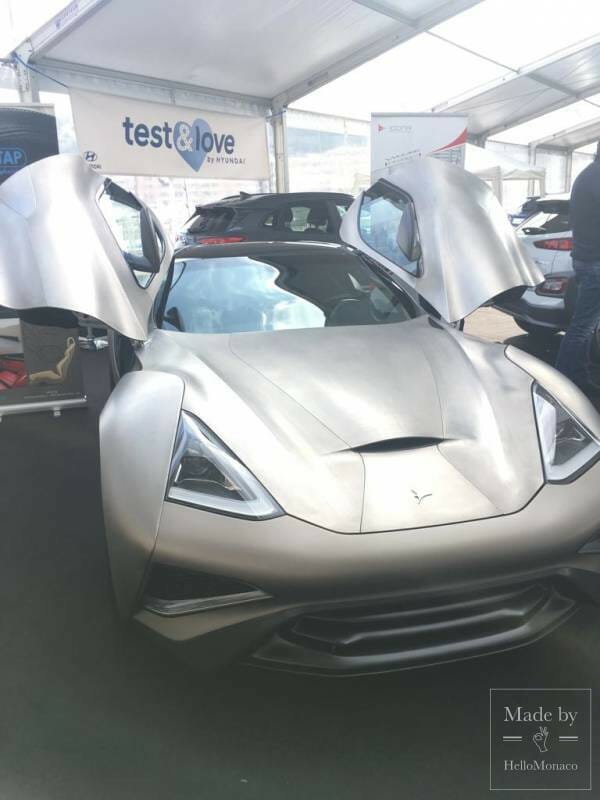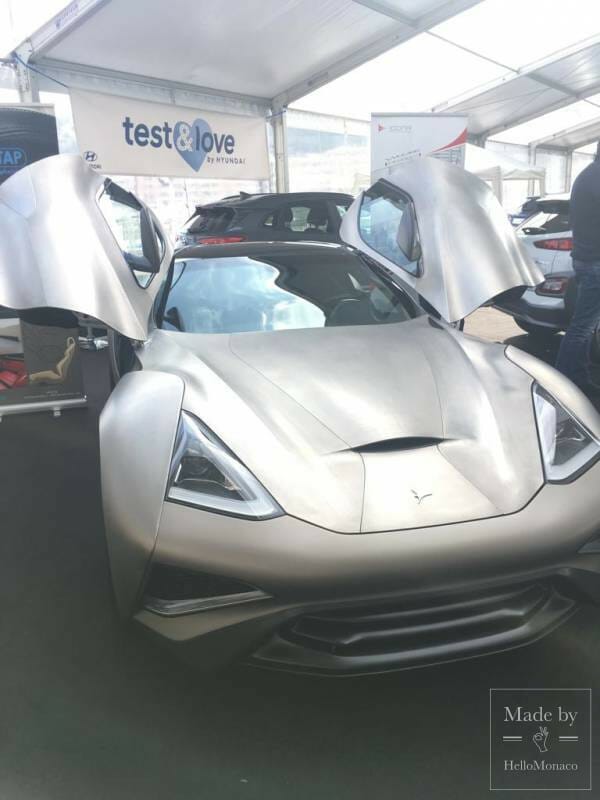 This is a Principality of firsts which is why ICONA are betting there is someone in Monaco's rarefied atmosphere of "richesse" that will be willing to write a check for two and a half million euros to possess the only 100% Titanium gull-wing "Ferrari-upstaging" sports car in the world. It's super light but if your green conscience demands 100% electric then ICONA have that too in the all-electric self-driving Nucleus. Five metres long, no steering wheel and all-glass roof, with its 600 horse-power it is designed to transport 6 people is Salon-style comfort. These are concept wonders that may be on the Principality's streets within two years. They make ICONA courted by the leaders in the auto industry to design their sleekest, raciest and more importantly "eco-greenest", including plush interior designs worthy of celebrities.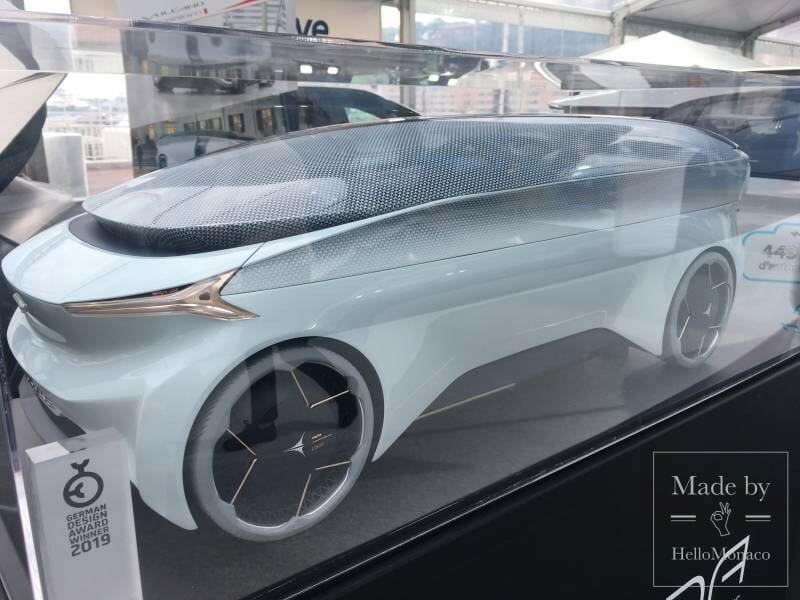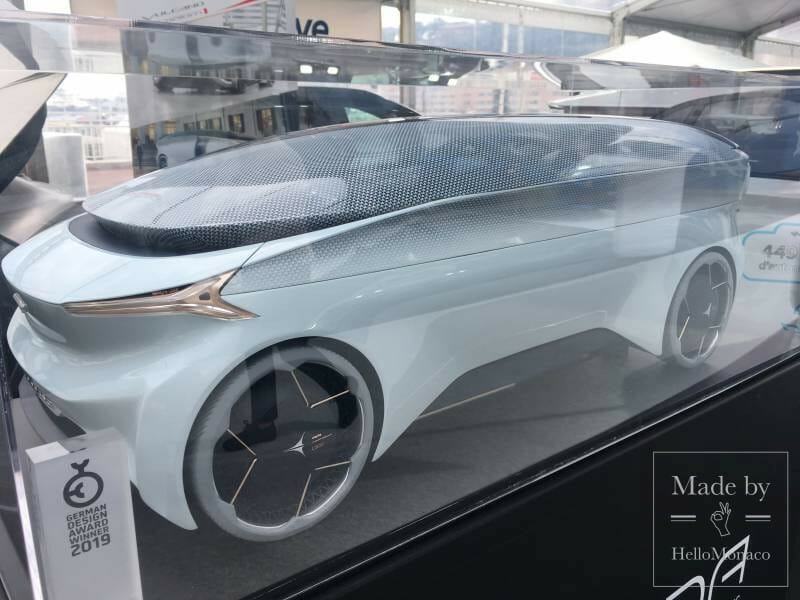 ISAT ECO-MARATHON PODIUM WINNER
One way of dealing with a world that would be better with less carbon is to use it sparingly. How much mileage do you think you could squeeze out of a litre if gas? There are some very talented students, twenty-five of them, who have managed, believe it or not, to make a litre of gas carry you well over 2000 kilometres.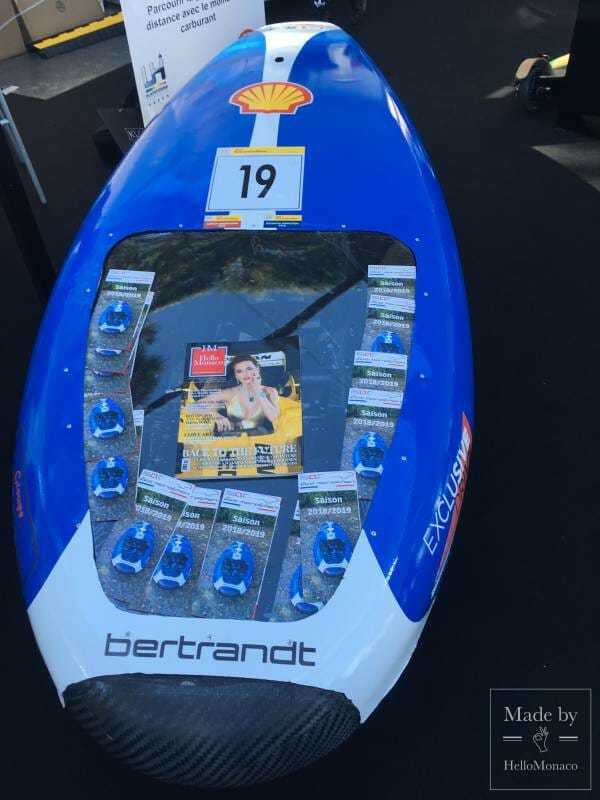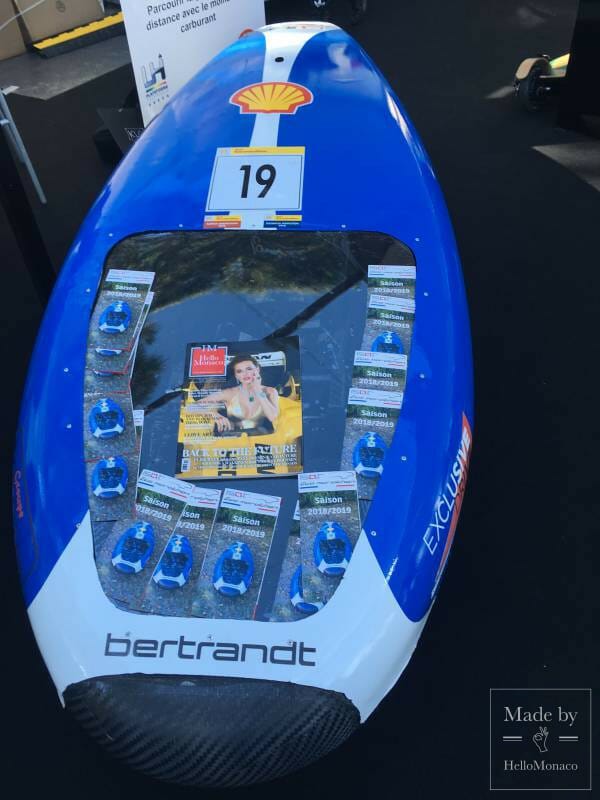 Neighbouring schools to Monaco in Burgundy have got international recognition in making an electric vehicle that clocks up an unbelievable 2500 kilometres on the electrical equivalent of just one litre of gasoline. And that got them to third place on the podium two years ago, competing internationally against all-comers, as they limber up to compete in London and Paris in 2019 – and this year it's first prize that they are racing towards. Of course if you want to escape carbon completely and zip around Monaco check out Monecobike.com who have all sorts of electric trottinettes and eye-catching electric bikes for scooting around.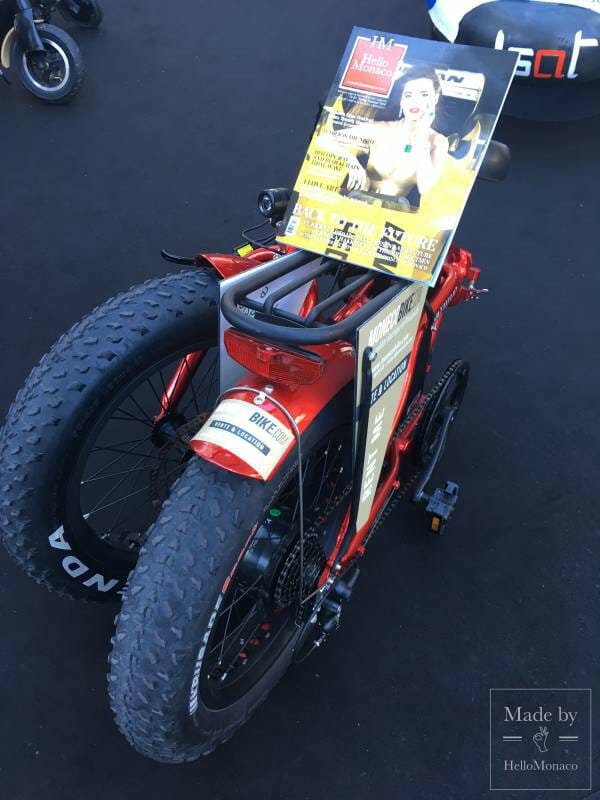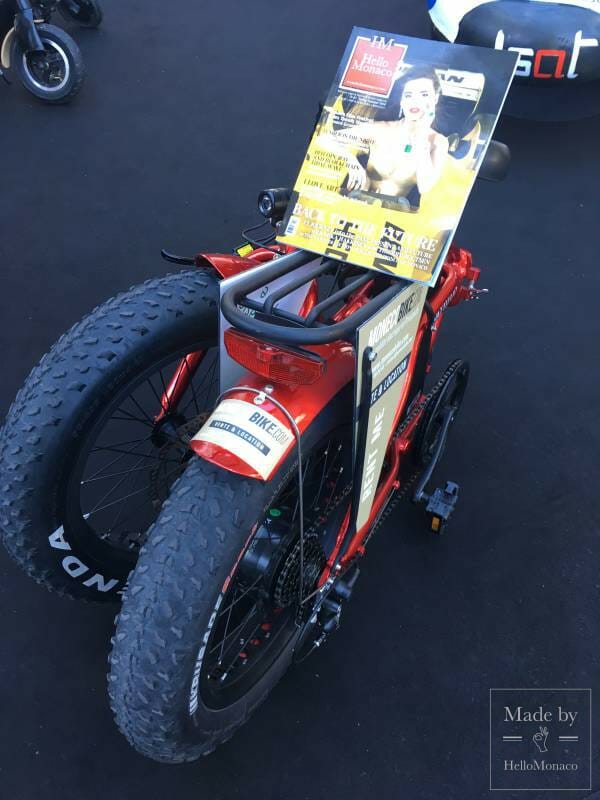 KYBURZ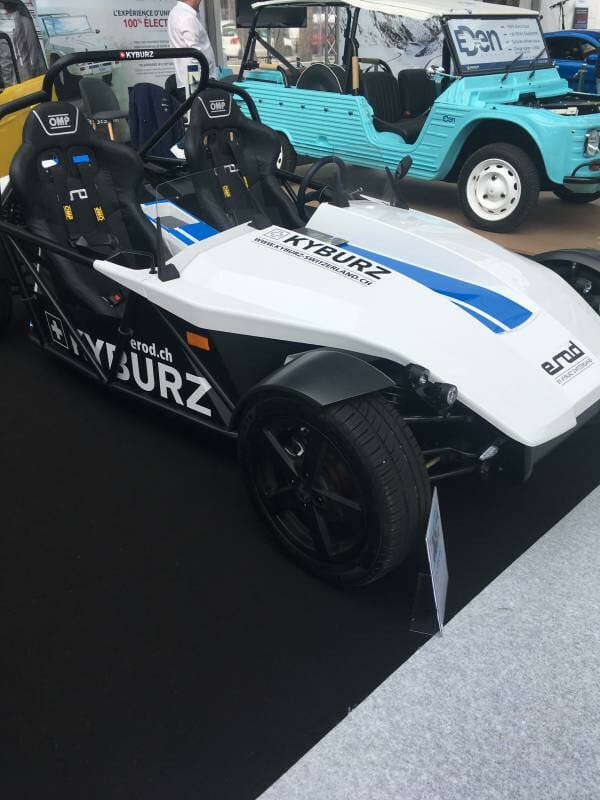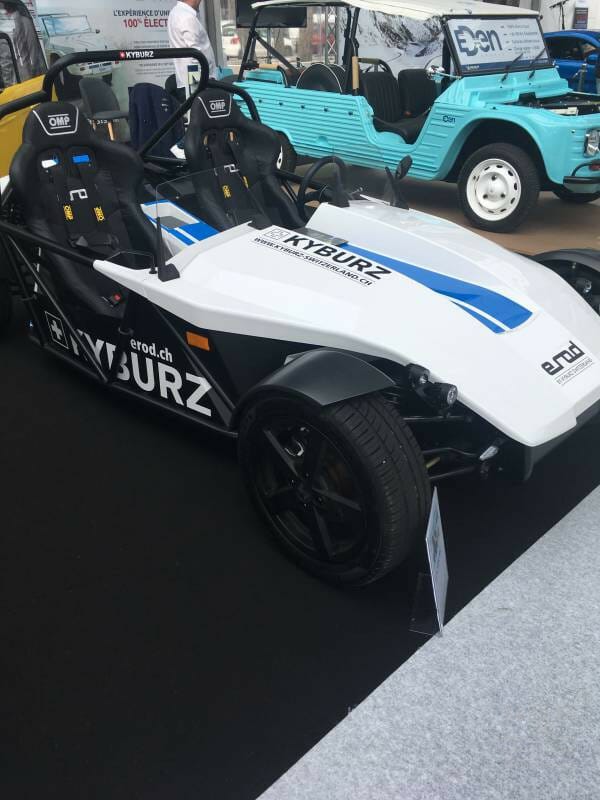 Some concepts make it to Monaco's streets a little more quickly. Kyburz is a Swiss company that made electric tricycles for the Swiss Post Office. Boring? Not really because with this environmentally friendly path they now make an all-electric car, pretty enough to turn heads that you can charge from your standard home outlet. A two-hour charge will get you over 100 kilometres of running around in their cute smarties-colours all-comforts-included car. Which is what five to-the-future-looking new Monaco owners already plan to do.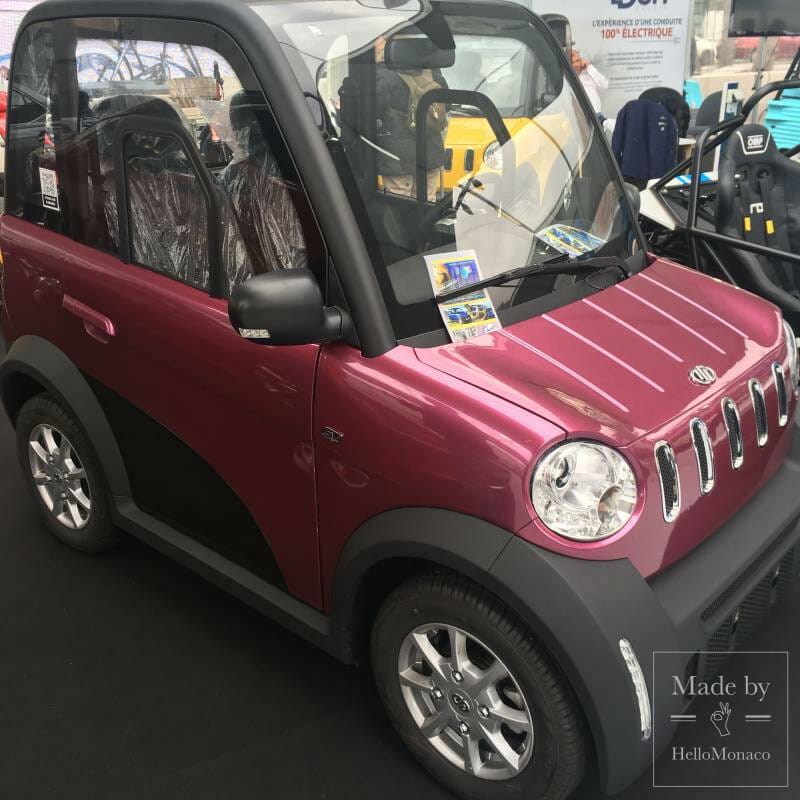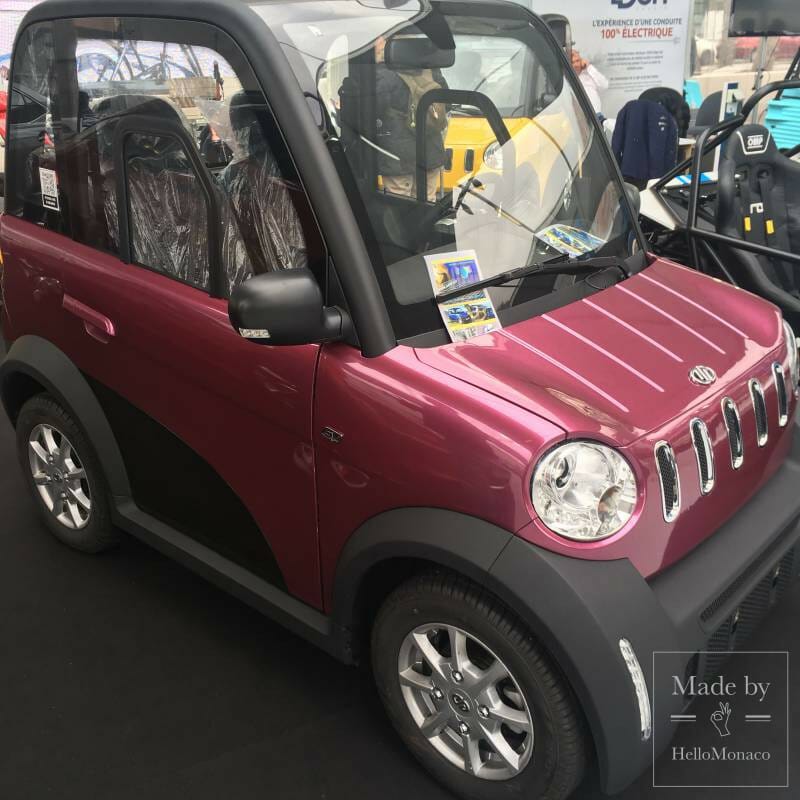 Hungry yet after running around the Pavillions? SIAM has a selection of much too tempting food stands. It is difficult to choose between the tantalizing Pata Negra plates of the finest Corsican and Spanish cured hams or the deluxe Hamburgers with Roquefort or even Foie Gras. A glass of wine or two? Drink and look is fine – just don't drive after! A quick snack of socca for the less indulgent – always popular.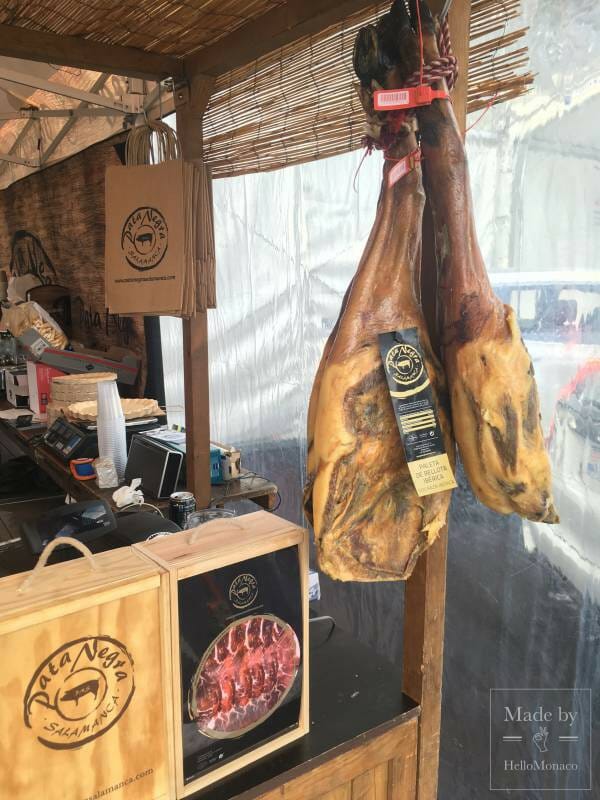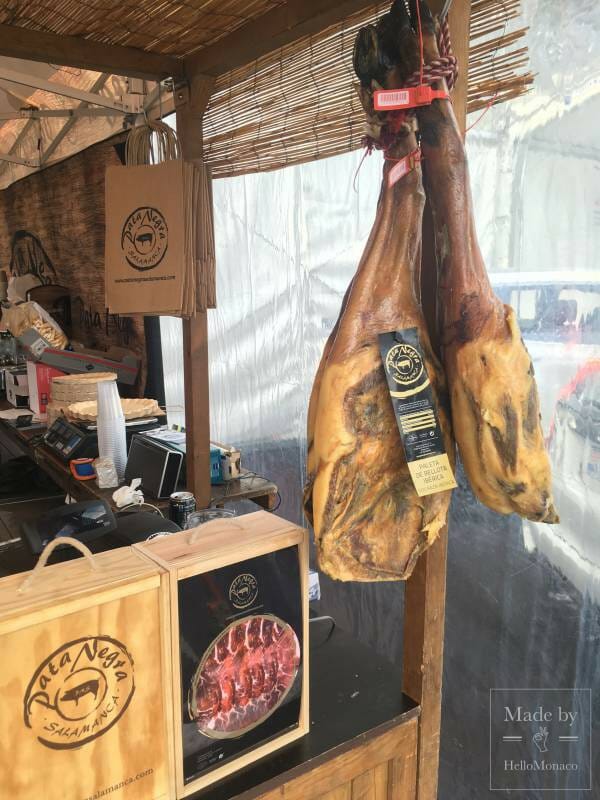 Kiddies getting a little restless after lunch? There's a quad-racing track for them and toy racers just outside the last Pavillion and inside for adults a race track simulator. Crashed too soon? Shopping therapy for "Sir Gentleman Driver" is on hand for those who want to look as dapper as their cars.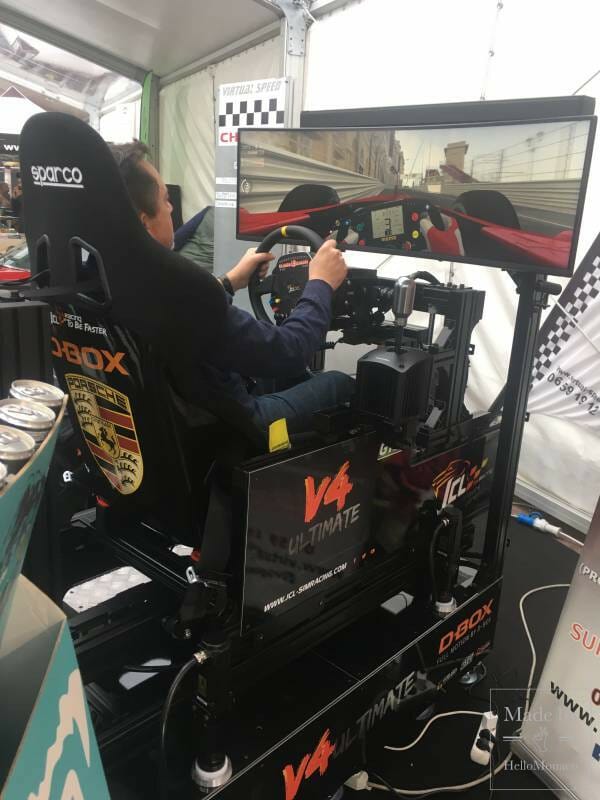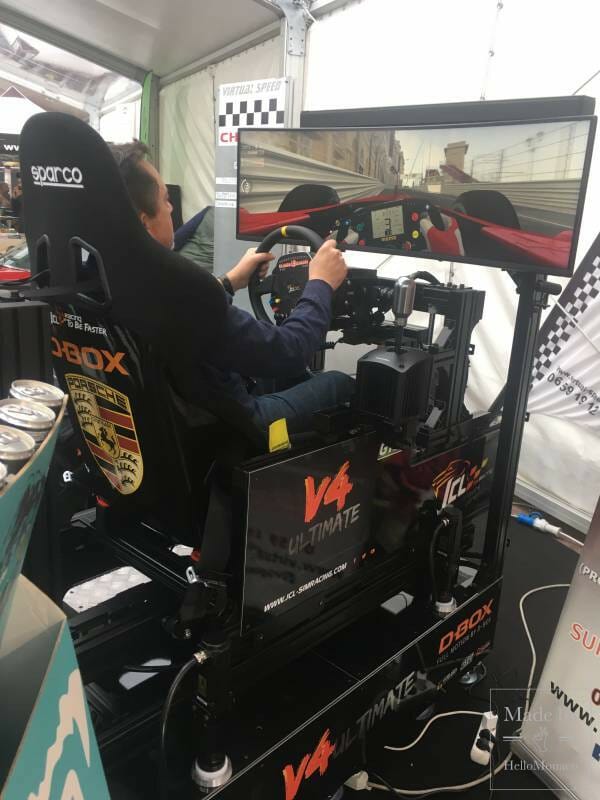 SIAM is supported by the Prince Albert II Foundation. Vice President Bernard Fautrier is unequivocal in his support of SIAM and that may surprise some. Why surprise? Because it mixes, in this unique show, clean-energy vehicles with gas-guzzlers. Monaco, with 5% of its vehicles already environmentally friendly, has ten times the proportion of eco-friendly vehicles on its roads than its neighbour France.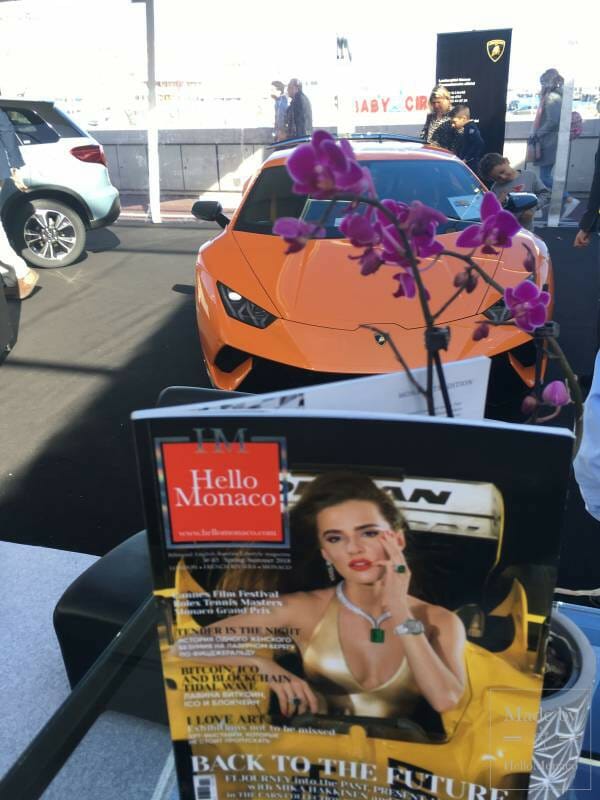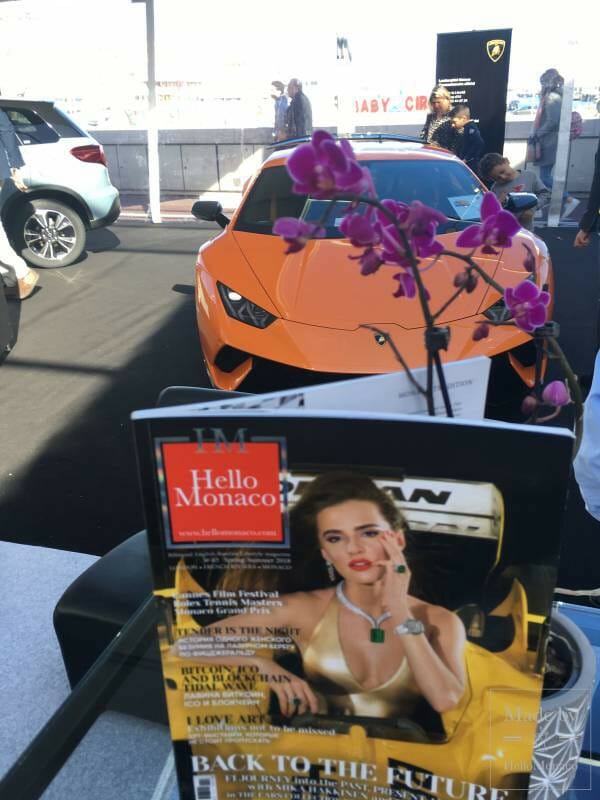 The SIAM Auto Show is full of manufactures such as Toyota, Kia, Hyundai and Lexus who are setting an example for the Europeans with their more modern hybrids and electric vehicles.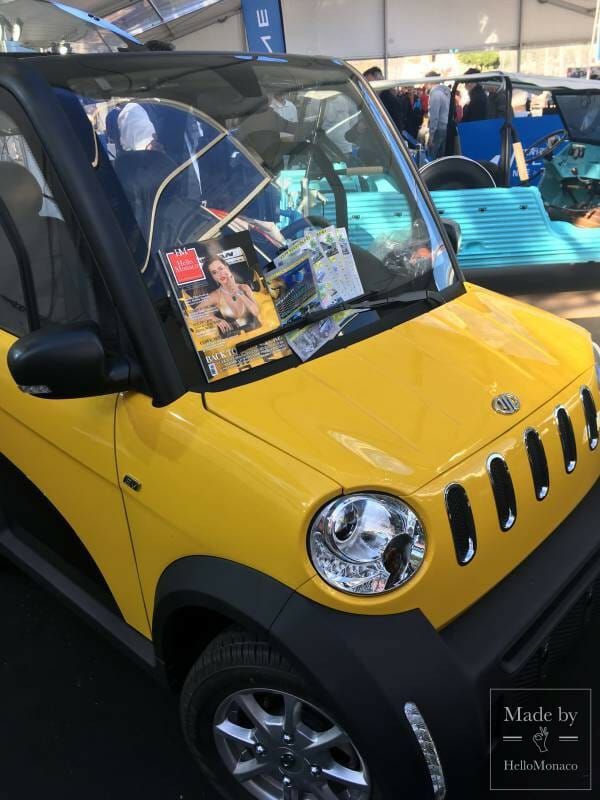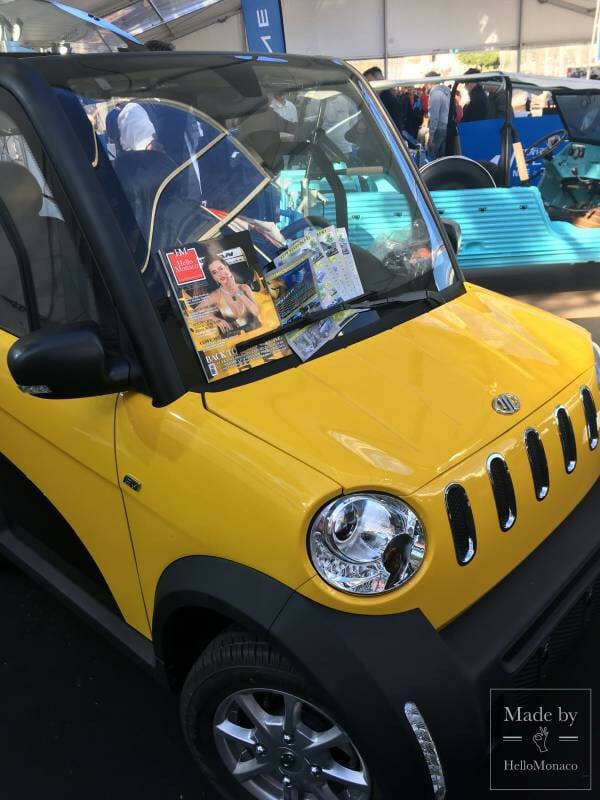 Transport contributes up to 30% of green-house gas emissions. In not much more than 10 years from today, capitals like Paris will see the gas-guzzlers disappear. By 2030 the landscape in Monaco for cars will have completely changed to favour clean energy. SIAM is playing its part in reaching this goal and improving public health at the same time.
Top Three Posers from SIAM with their eye-catching exhibits
PETRICORSE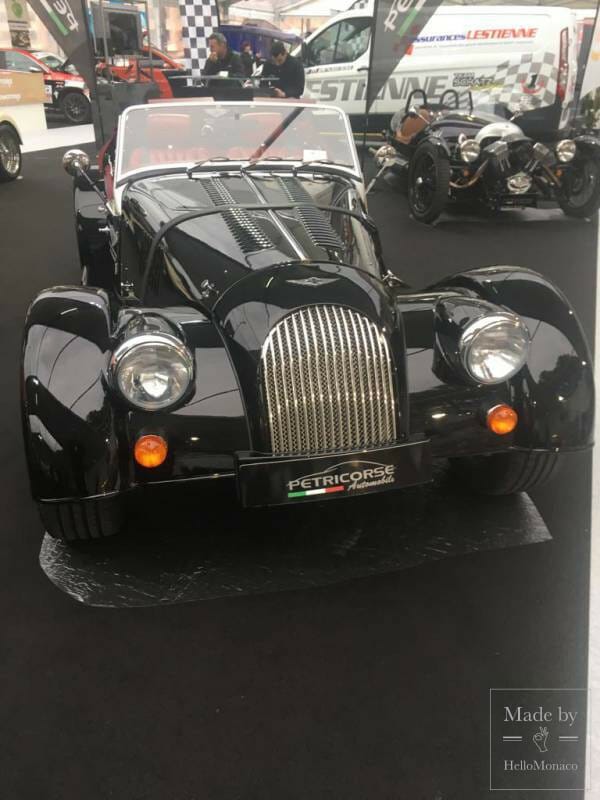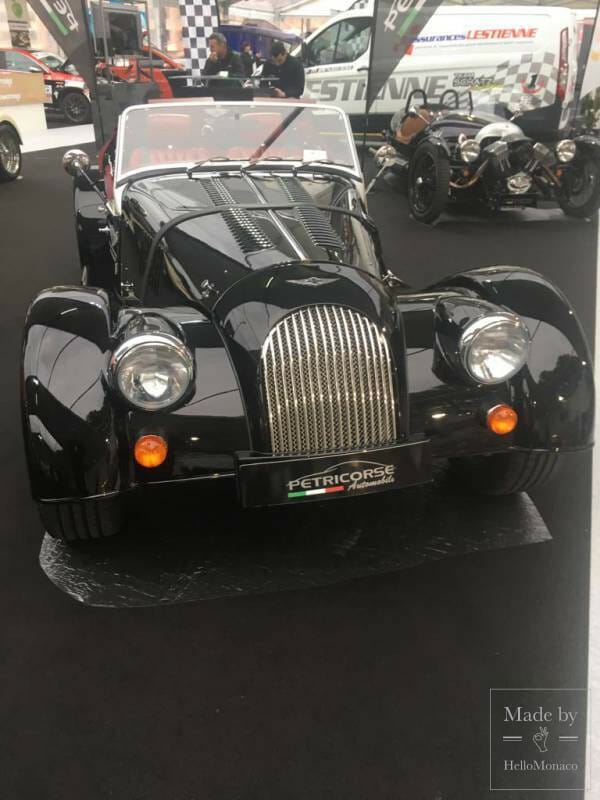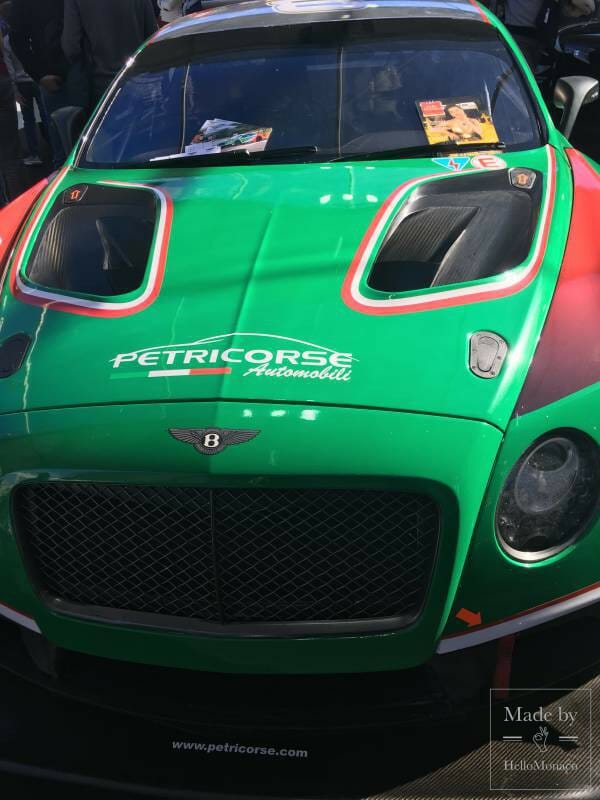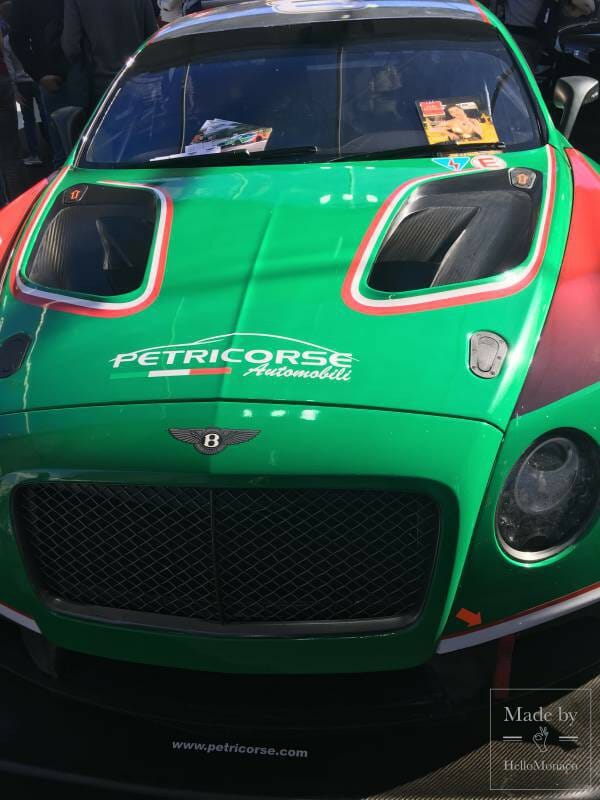 Last year the Roman restoration-atelier Rizza excelled in the Salon featuring their show-pieces from the Monegasque Fiat500 club, truly very bright, glossy yellow and "Tiffany" blue machines in a harmonious duet of colours. This year it was the turn of Petricorse with their Bentleys and Morgan's. Not just one Morgan in classic black but an attractive light-coloured beauty, too.
ROLLS, LAMBOS AND BENTLEY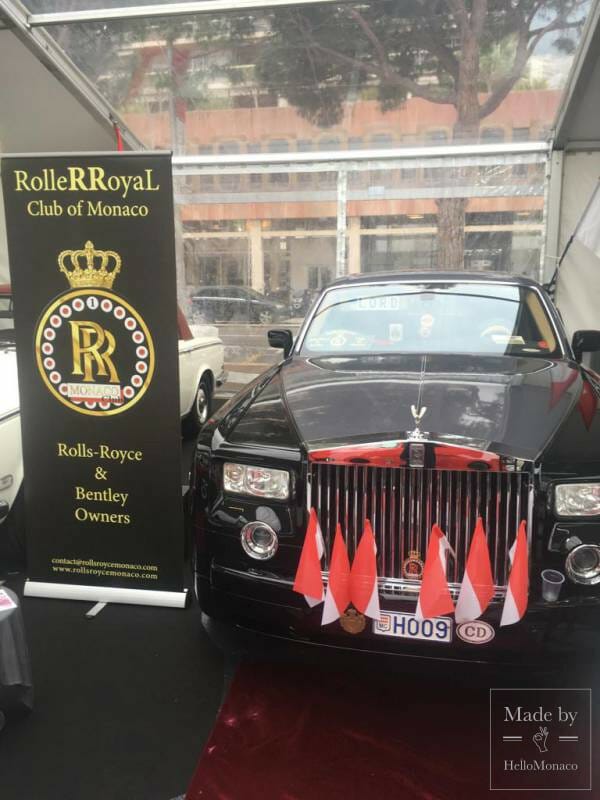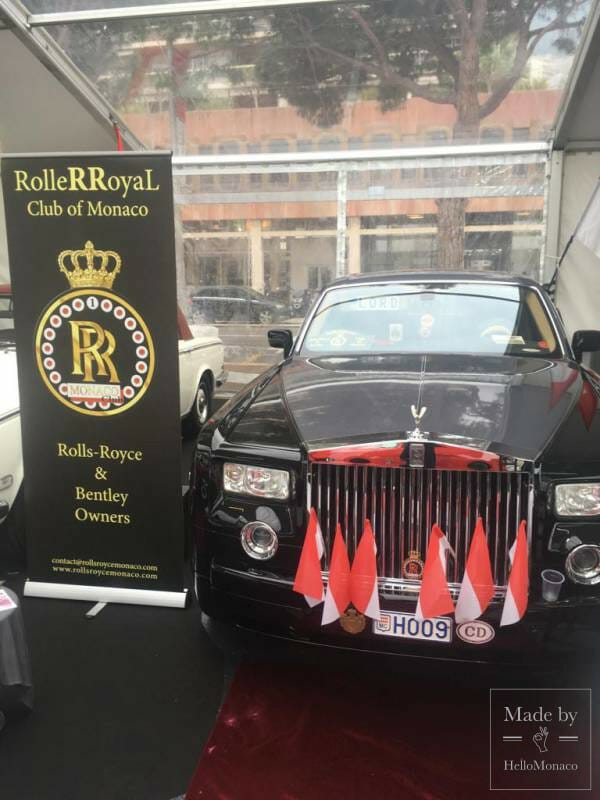 Top marks for Lord Eastleigh for his pose. Smoking a cigar and wearing elegant blazer, jeans and a smile he invites you to join his group of Rolls Royce aficionados. That is if he can keep your attention from wandering away towards a row of Lamborghinis well placed to give Ferrari a run for their money – though the green and white racing sports Bentley more than holds its own as eye-candy.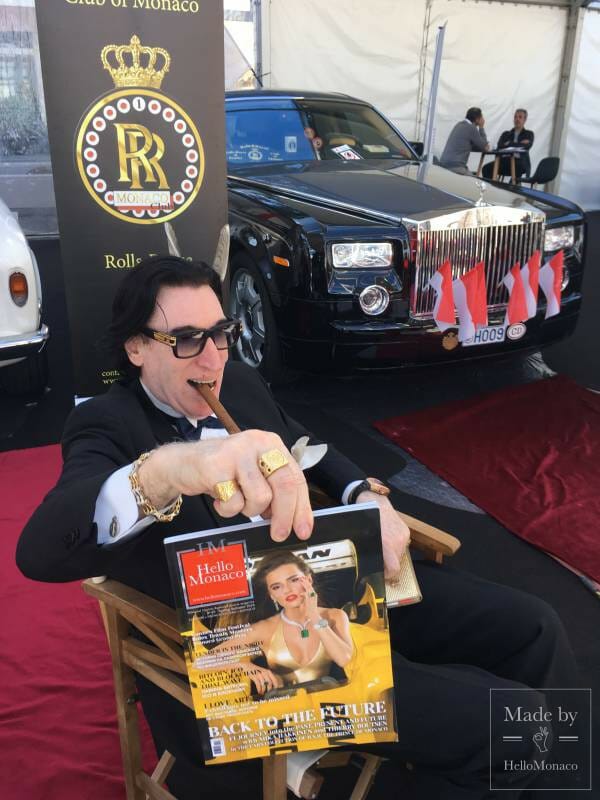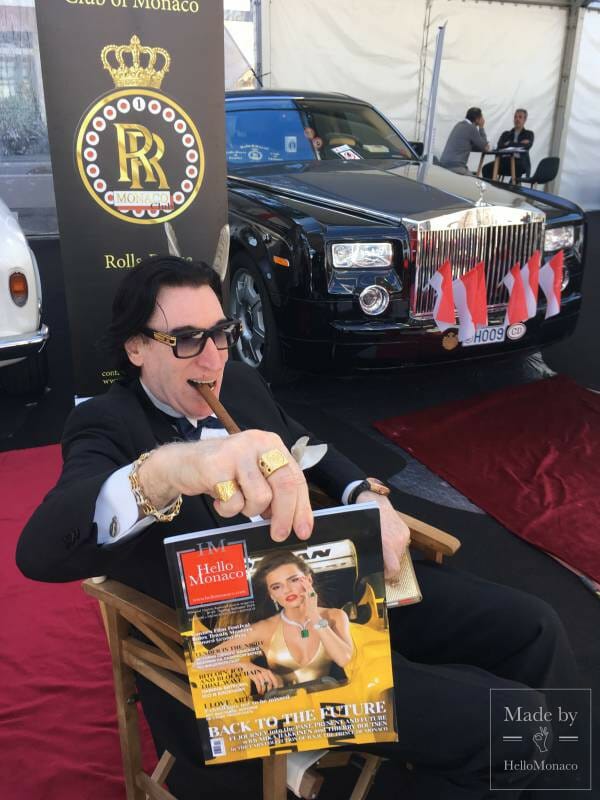 McCLAREN
Finally it's worth gazing upon a McLaren with custom "make-up " specialists from ProTech Monte Carlo beautifying it before your eyes.
Now if you have to drive away from the Expo out of the ultra-safe Square metre or two in the Principality "Bearmored" has thought through how to keep you out of harm's way. Hollywood scenes of diplomats, chauffeured by X racing drivers in souped-up limos has obviously inspired Bearmored. They feature a selection of specially-armoured vehicles no longer relegated to solely protecting magnates and royalty in the Middle East. Dreaming of a visit to the Cannes Film Festival decked out in emeralds and diamonds? Perhaps this would be the way to travel.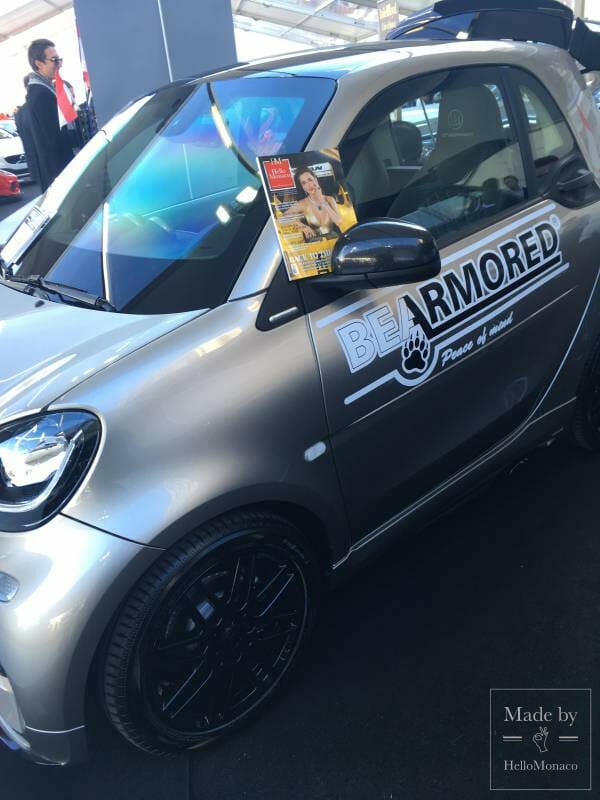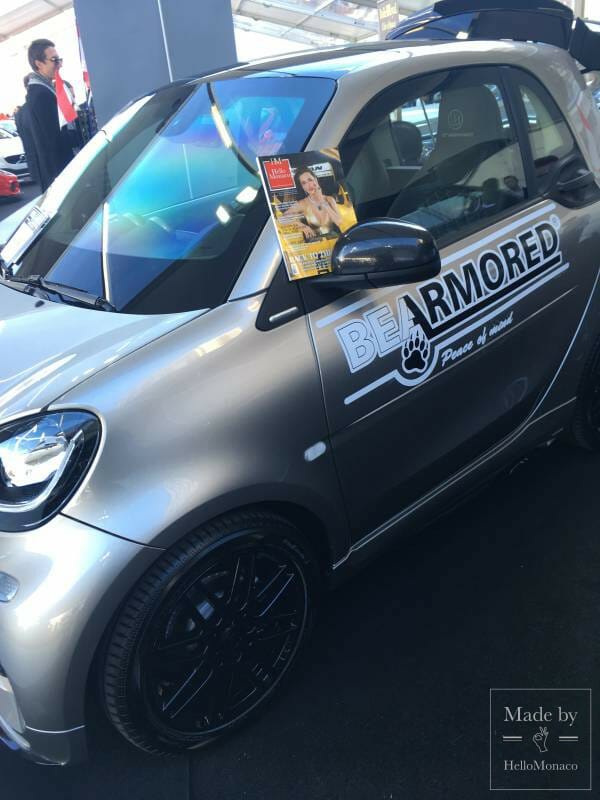 A car show must have a boat and in SIAM you can be sure it is a futuristic electric environment-friendly sleek masterpiece the Ecolux 860 Electric.
Whether it be in cars or boats Bernard Fautrier reminds us that the Principality is very serious about the 2050 goal of carbon neutrality.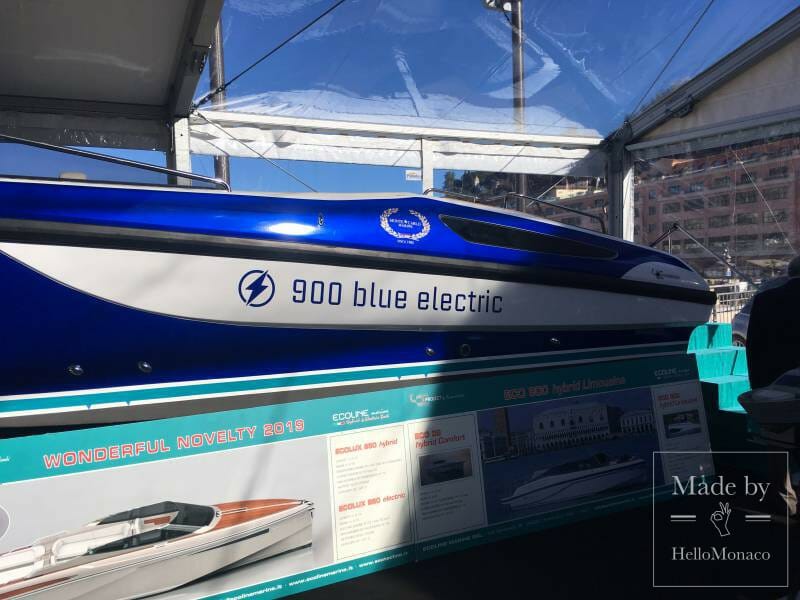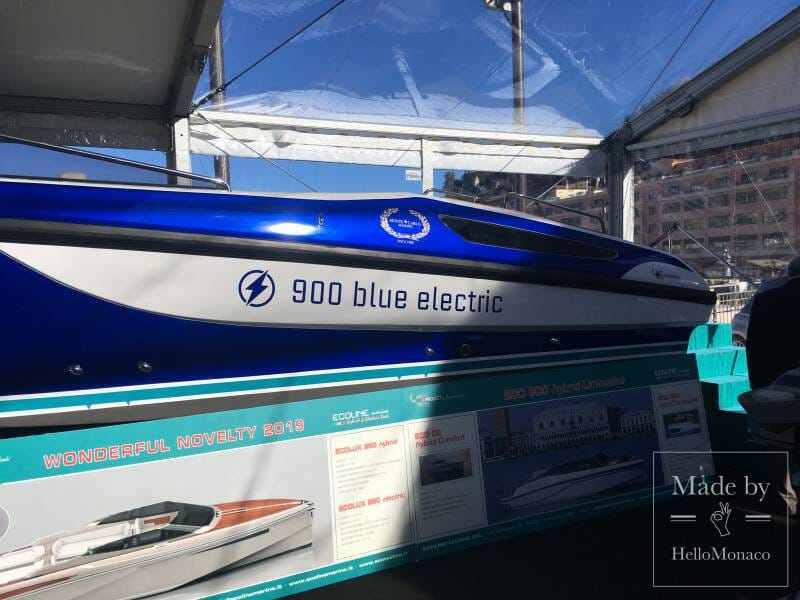 Don't bet on many gaz-guzzlers prowling around the Principality in 2030 after another ten years or so. Visit SIAM each year and you will see the future unfold before your eyes – each year visibly ever more eco-friendly than the one before. SIAM and the Prince Albert II Foundation is making a difference.