Latest news
Skyfall! The Ultimate Thrill above Monaco. Free-fall with Skydive Monaco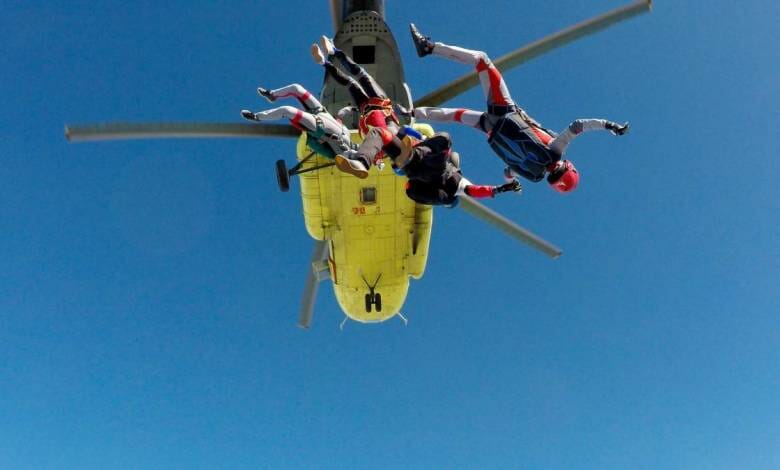 How much would you give for 4 or 5 minutes of euphoria? There are milestones in life that are really memorable, maybe it's a 30th birthday, maybe it's a wedding anniversary. How to celebrate them so they reverberate in our memory forever?
For those looking for a never-to-be forgotten thrill how about a free-fall parachute dive above Monaco with a video recording of the amazing experience.
Did you know it's now possible to organize that. And near at hand there is support and guidance of the right experienced professionals in this unique pastime.
In fact, if you had been up between 7am and 8am earlier this month and looked skywards you might have seen world champion free-fall parachutists…
plunging from 3000 metres above Fontvieille toward the Larvotto coast-line, free-falling for an exhilarating 35 seconds and then their parachutes opening for a still exciting parachute glide to the east of Monaco to eventually alight on the beach at Cap Martin.
World Champions
Monaco attracts world champions in this fascinating sport and that is exactly who you would have spied in the skies earlier in May. It wasn't the Prince's Carabinieri rounding out their military expertise but artistic skydiving world champions Karine Joly and Greg Crozier doing their thing for Skydive Monaco. This new Monegasque entity will offer free fall baptisms from June 4th.
Before winning a world championship, a world cup, and four high flight training records, Karine and Greg could be found practicing their art in the sky in Monaco as well as working here.
They were just back in the Principality jumping in a Heli Air Monaco helicopter throwing themselves into space above Larvotto. Over 30 seconds of free fall before opening their parachute and landing on the beach at Roquebrune-Cap-Martin four minutes later.
Resident here in Monaco is a man equally immersed in this unique activity. He is committed to making it available to the broader market … to those thrill-seekers who want to experience and keep the memory of an amazing flight above Monaco … first soaring from a Helicopter, then free-falling for more than 30 seconds, and then gliding by parachute taking in amazing aerial views for about 4 minutes.
He is Sébastien Carbillet, a former soldier in the French army with nearly 15 years experience in the world of professional parachuting.
You may have seen him already performing jumps in Monaco: at the Grimaldi Forum for Top Marques, a landing on the ice rink dressed as Santa Claus and several others. With his experience, he has the perfect credentials.
How To Baptise yourself with a Free-Fall Parachute Dive Above Monaco
The activity is orchestrated by Skydive Monaco, a branch of Hag Time which promotes unique activities in Monaco. Hag Time was created by the company Fabre et Carbillet associés, founded by Monegasque Clément Fabre and by Sébastien Carbillet, who both live here.
In collaboration with Heli Air Monaco, Sebastien now offers free fall baptisms for:
990 euros per person

1790 euros for a couple and

2190 euros gets you a special package with video
The activity's website is planned to be up in September.
For now, it is already possible to book a free fall baptism on:
+33 6 98 91 19 72,
and by email: info@hag-time.com
or contact them directly by private message on Instagram.
The company has already inaugurated its first flight. Next availability, very soon on June 4th.
Go thrill seekers!