Latest news
Splendour and Royalty, Charlotte Casiraghi and Dimitri Rassam Tie the Knot Again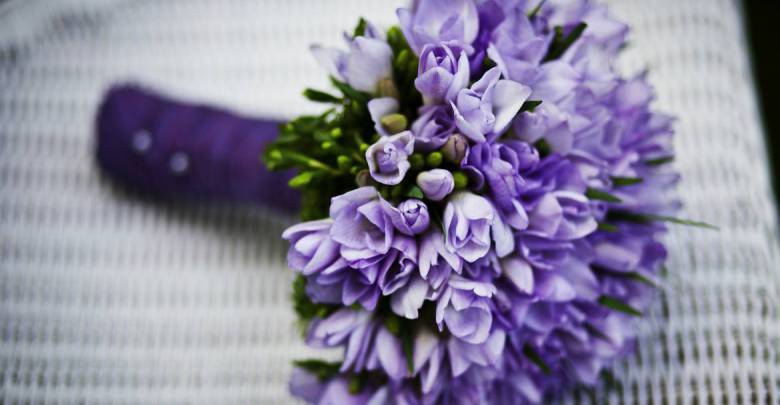 It's been called the Marriage of the Year – and for good reason. Celebrity and Royalty make for a captivating cocktail. And being photogenic, they take pictures to die for. So the international press and everyone were chafing at the bit for just the tiniest glimpse of the wedding of Monaco's Charlotte Casiraghi and her husband Dimitri Rassam. There were some disappointed faces when the two, who are one of the world's most attractive couples, initially tied the knot in a small discrete family gathering in a civil ceremony. Nevertheless the image of the Palace and being with her family and the people who are dear to her in Monaco is a warm memory.
Little did most people know there was also to be a beautiful second wedding, kept virtually secret, with the bride and her handsome beau both in full wedding attire. There was a small clue as to the whereabouts of this follow up secret religious ceremony.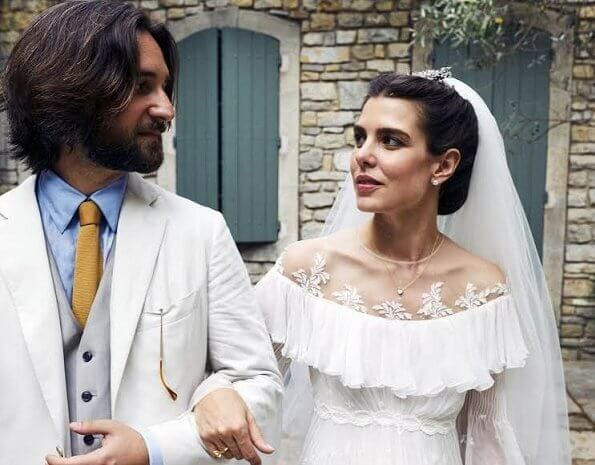 To the west of Monaco, the Provence region of France is closely linked to the Grimaldi family. Indeed the Monegasque rulers have also been bearing a title of this region, "Marquis des Baux" since 1642 as well as their principal title of Prince of Monaco.
But the bigger clue was that it was here that Charlotte and her brothers spent part of their childhood. After the tragic death of their father, Stefano Casiraghi, Princess Caroline had chosen for her three elder children to reside in Saint-Remy and also be educated there. And so it was here in this French commune of Saint-Remy-de-Provence that the pair held this secret second religious service.
On Saturday, June 29th the Royal wedding festivities continued and here came the bride again to the Abbey Sainte-Marie de Pierredon just a few kilometres from Saint-Remy and only one month after marrying in the prior civil ceremony.
The bride was wearing an immaculate dress signed by the Italian fashion designer Giambattista Valli accompanied by the sharply dressed Dimitri the son of Carole Bouquet and producer Jean-Pierre Rassam who had died in 1985. Carole Bouquet is an accomplished actress and also has a claim to fame in films as an ex Bond girl.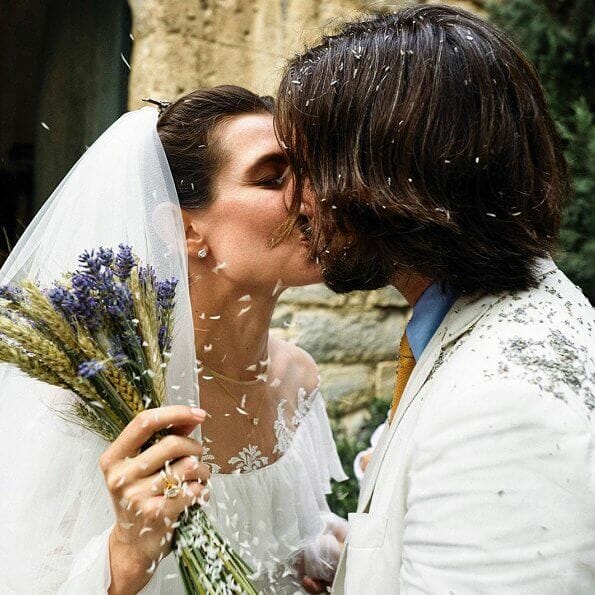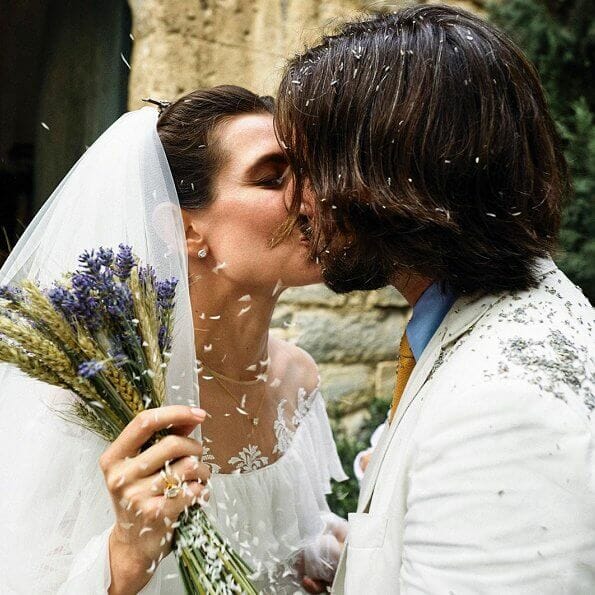 The bride's mother Princess Caroline of Hanover and her uncle Prince Albert of Monaco attended the celebrations. Other notable guests included the bride's brothers Andreas and Pierre, her sister Alexandre de Hanover and the groom's mother, Carole Bouquet, of course.
It is amazing how well the secret was kept in this age of social media where posts of guests to their friends almost always leak out. But surprise, surprise the news broke in a very formal way from the Prince's Palace with the sending of two official photos of the couple.
Sealed with a kiss, Charlotte and handsome Dimitri are married against the gorgeous backdrop of Provence famous for its fields of lavender. They and the bride couldn't be prettier.