Latest news
SPORTEL Monaco 2022: A buzzing market floor and an insightful conference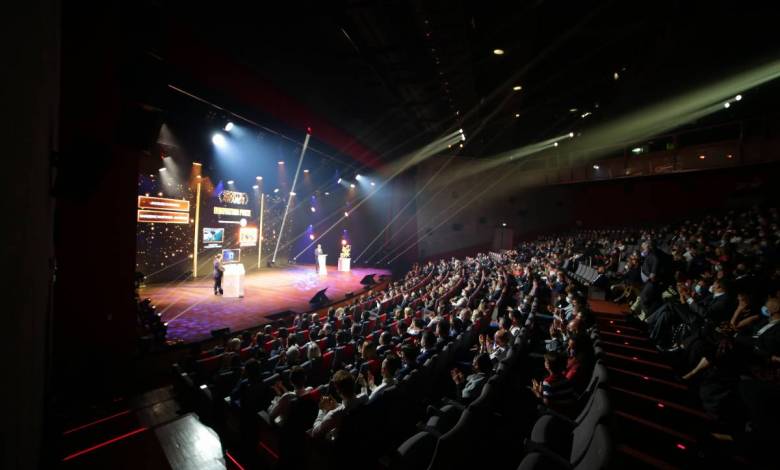 For more than 30 years, SPORTEL has been the international reference for the entire sports business industry.
Focusing primarily on media rights and new technology markets for the sports broadcast ecosystem, this annual flagship event, featuring a sold-out trade floor and expanded ground-breaking conference programme, will be held from 24 to 26 October, in the Principality of Monaco at the Grimaldi Forum.
Located at the very heart of the market, the open space Speakers Corner, will host a three-day Conference Summit, reuniting an exciting mix of sports leaders and technology innovators who are revolutionizing the sports media and broadcast industry, through a series of enlightening masterclasses, intimate keynotes and insightful presentations.
Six masterclasses, organized in collaboration with SportBusiness and Sport Video Group; will address private equity investment in sports, challenges faced by the ever-expanding calendars of sports properties, as well as diversity in sports media leadership and the championing of women's sports. Key technology innovations and trends revolutionizing the sports broadcast industry will shine the spotlight on AI, the cloud, automated live sports production, data management, OTT, streaming, social media, the digitilization of assets including NFTs, the Metaverse and Web 3:0, highlighting ground breaking opportunities to grow new fan bases and revenue streams.
Other highlights at Speakers Corner include keynotes from three prominent industry figures: Javier Tebas, President of LaLiga, will return to explain how today's fans follow football. Peter F. Gontha, CEO of Transvision and host of SPORTEL Rendez-vous Bali, will give an overview of the Indonesian broadcast landscape, before presenting with SPORTEL CEO, Laurent Puons, the next event to be held in Bali from 23 to 24 February 2023. And, Chatri Sityodtong, Founder, Chairman & CEO of ONE Championship, will share how they strengthened their presence in the US, exclusively on Prime Video.
In addition to the topics covered in the masterclasses, 16 participating or exhibiting organizations will present their latest innovations: SPORTALL, Studio Automated, ViewLift, SPIIDEO, Pixellot, Iron Mountain Entertainment Services, NativeWaves, WSC-Sports, Synamedia, BlockSport, Ross Video, LiveU Sports, Nielsen, Visaic, Perfect Memory and Harmonic.
The Conference Summit at Speakers Corner, interspersed with networking events and business cocktails, will provide participants with a valuable platform for learning, exchange and strategy insights to perfectly complement SPORTEL Monaco's business experience and market floor activities.