Latest news
Sportel & Sportel Awards 2021: Sport, Media and High-Tech never so close
The Principality of Monaco has once again become the vibrant heart of the Sport Business Industry and an Olympic arena where the greatest champions of all disciplines met to celebrate the best image sequences and multimedia works related to the Sports World. SPORTEL Awards, held on the 5th October 2021 at the Grimaldi Forum under the Presidency of Honour of H.S.H. Prince Albert II of Monaco, captured international public attention within a Red-Carpet parade of sport stars with a special Olympic glimpse.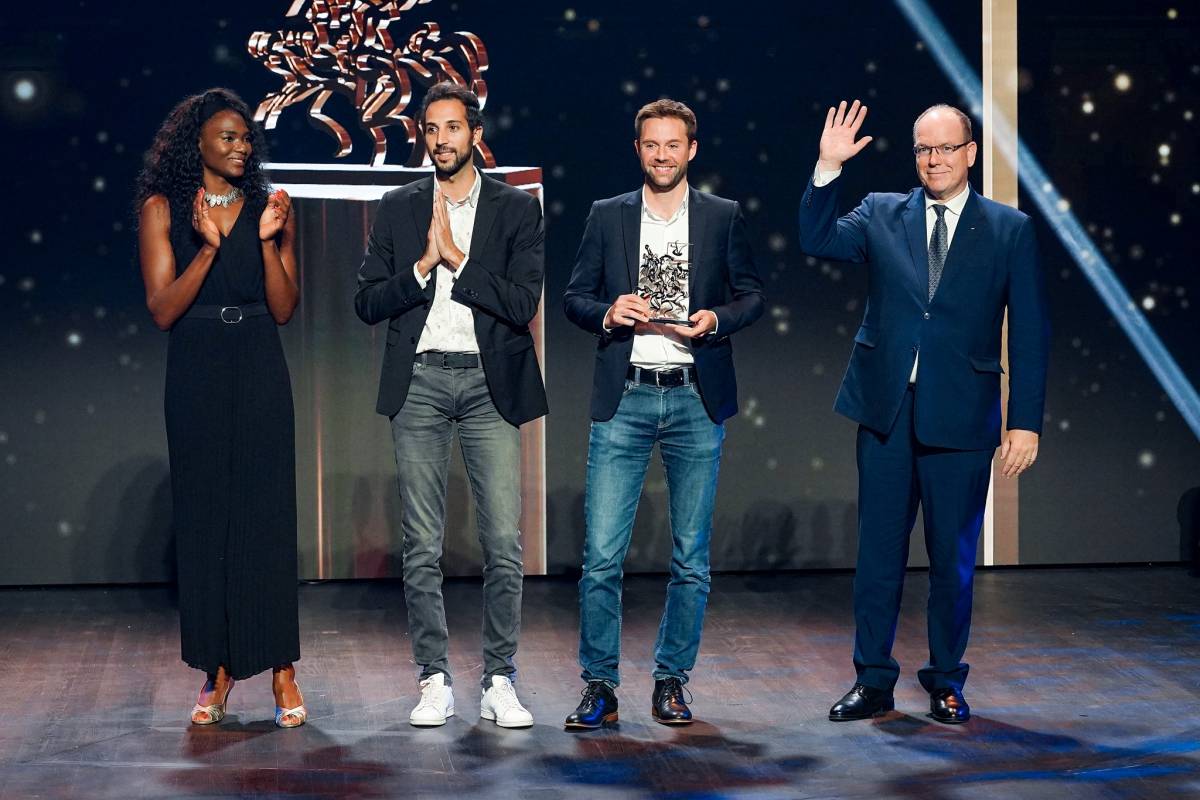 The short films presented in this edition impressed for the high quality, the innovation and the pressing sport and social issues of the storytelling. It was hard to decree the best outcome for the Technical Jury chaired by Muriel Hurtis, athletics world champion, and made of star athletes, journalists and the special participation of H.E. Yvette Lambin-Berti, National Olympic Committee Representative. A memorable evening in the name of the highest sporting and human values reaffirmed by the kind attendance of the Sovereign Prince, Louis Ducruet and distinguished guests.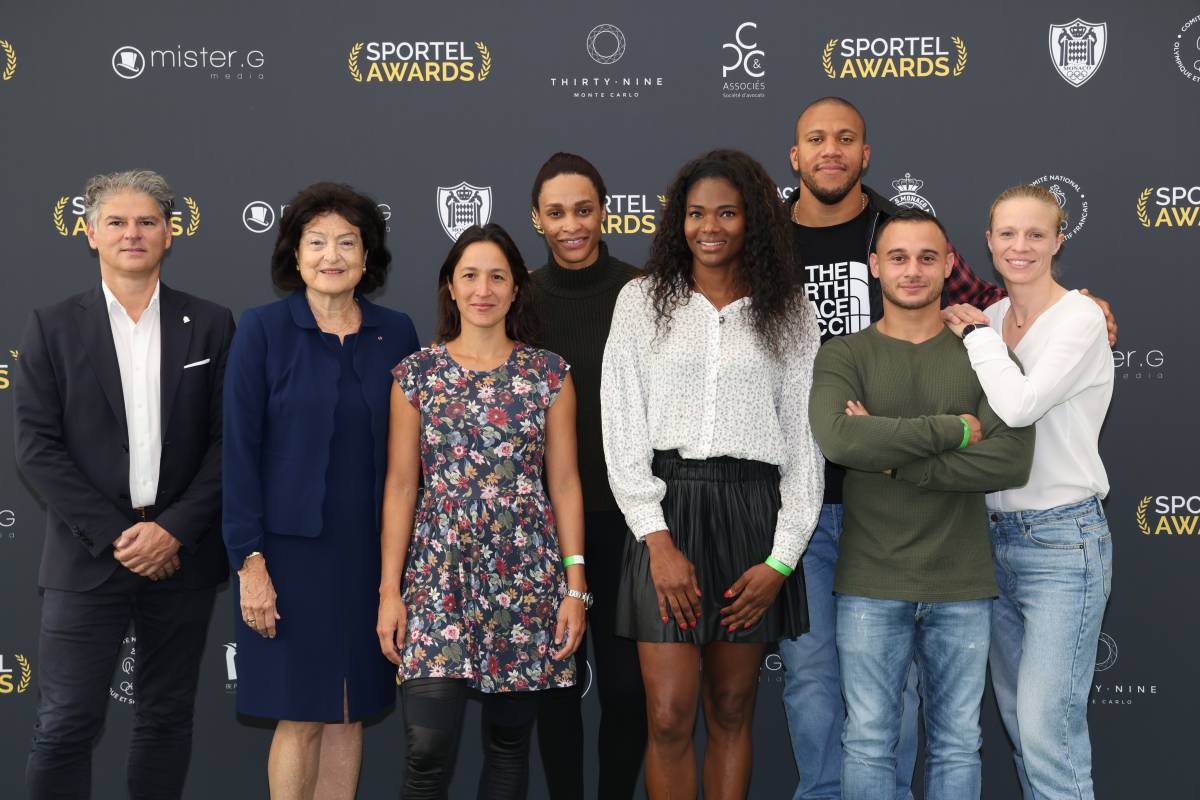 But Sportel Monaco 2021 went back to the origins after the severe sanitary restrictions of the previous edition. From the 5th until the 7th October 2021, it claimed back its role of sport business hub addressed to first-class actors in media-rights, broadcasting, TV networks, OTT, media technology, marketing & communication, and related fields. A unique exhibition floor and conference hall where we could assist to a real revival of networking with an optimistic view of the future as the CEO at Sportel confirmed to HelloMonaco.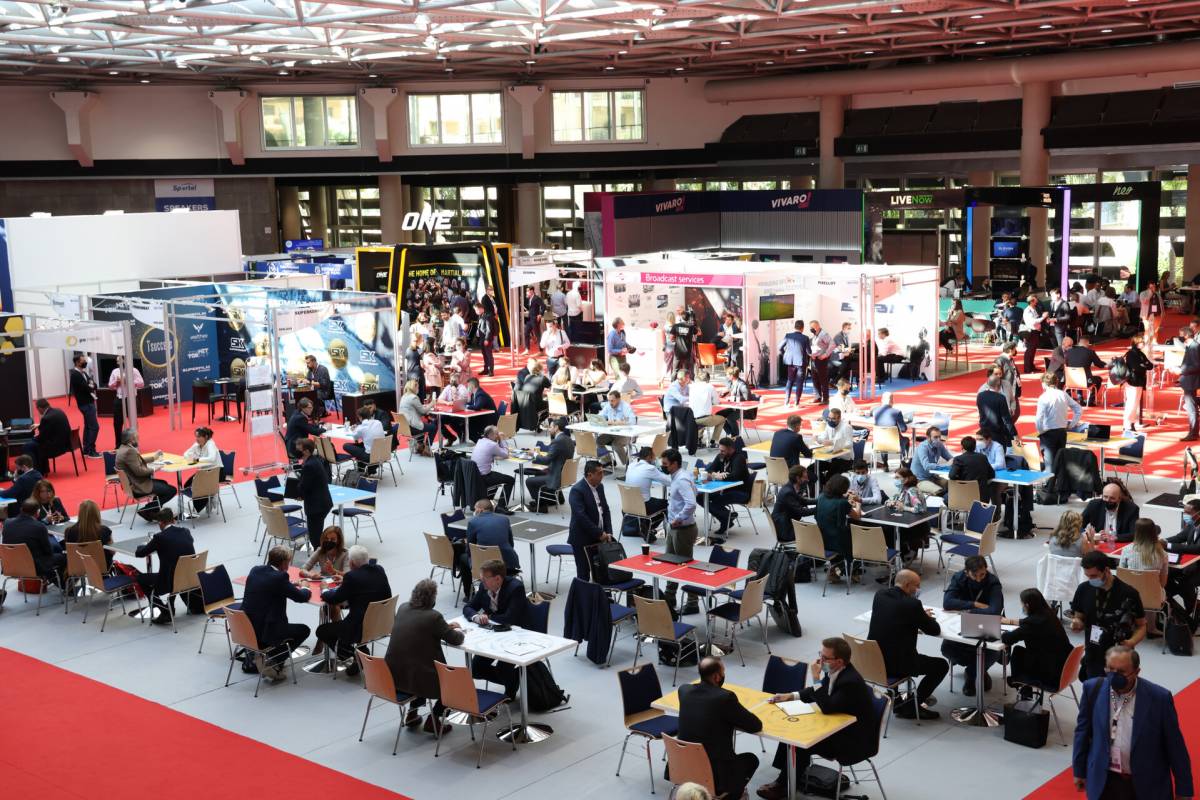 "The outcome of 2021 edition is completely positive with an increased interest on the business side as well as on Media coverage", pointed out Laurent Puons – "despite the Covid-19 Crisis has not ended yet, the desire to create business is very high and that makes us proud considering that this is the core mission of Sportel" – "this year some great exhibitors couldn't attend the showroom so we decided to focus on one-to-one meeting and we hit the mark: about 150 new international companies joined Sportel which means multiplying the opportunities to do business in person and giving greater value to our network", he added.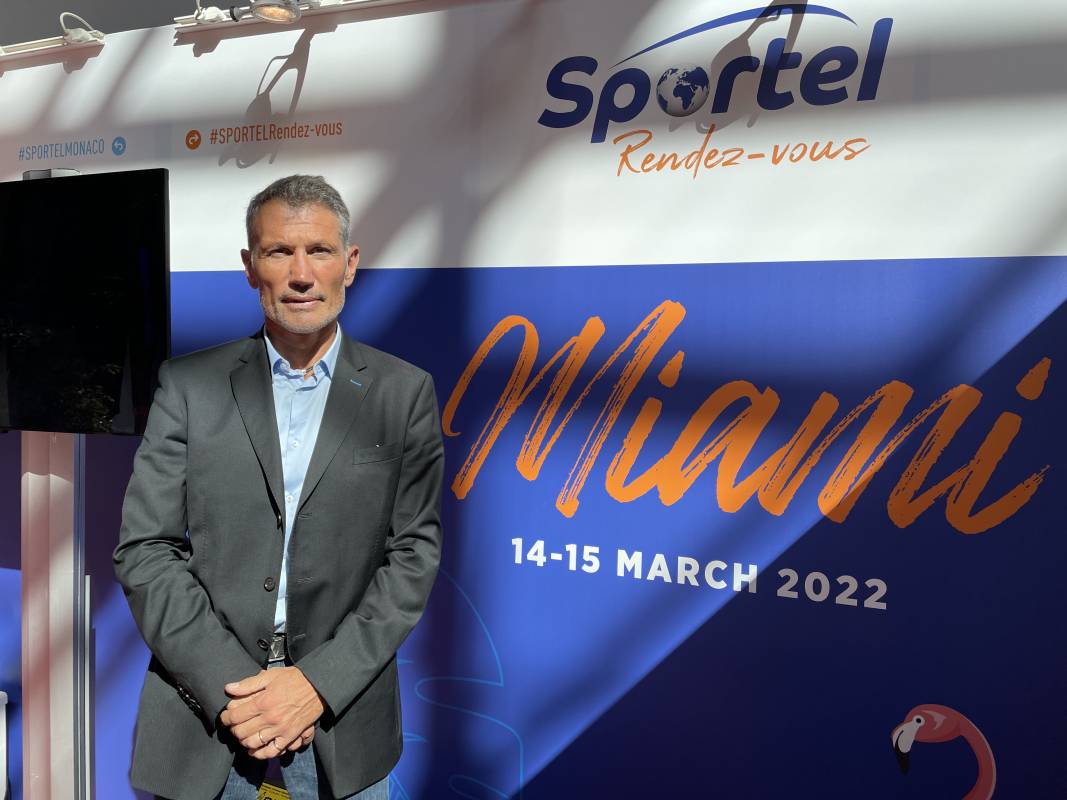 A Sportel trade fair increasingly driven by digital platforms and sport high-tech devices followed the latest trends that announce in the medium term the development of a new way of enjoying sport that will prevail. Smart digital media allowing the consumers to follow in HD resolution their preferred sport everywhere and at any time.
But Sportel cannot exist without true emotions conveyed by sport champions. HelloMonaco collected some live comments by a few relevant athletes who attended Sportel Awards 2021.
Samir Aït Saïd (S.A.A.), Olympic Gymnast & Champion for Peace, Peace and Sport – Jury Member.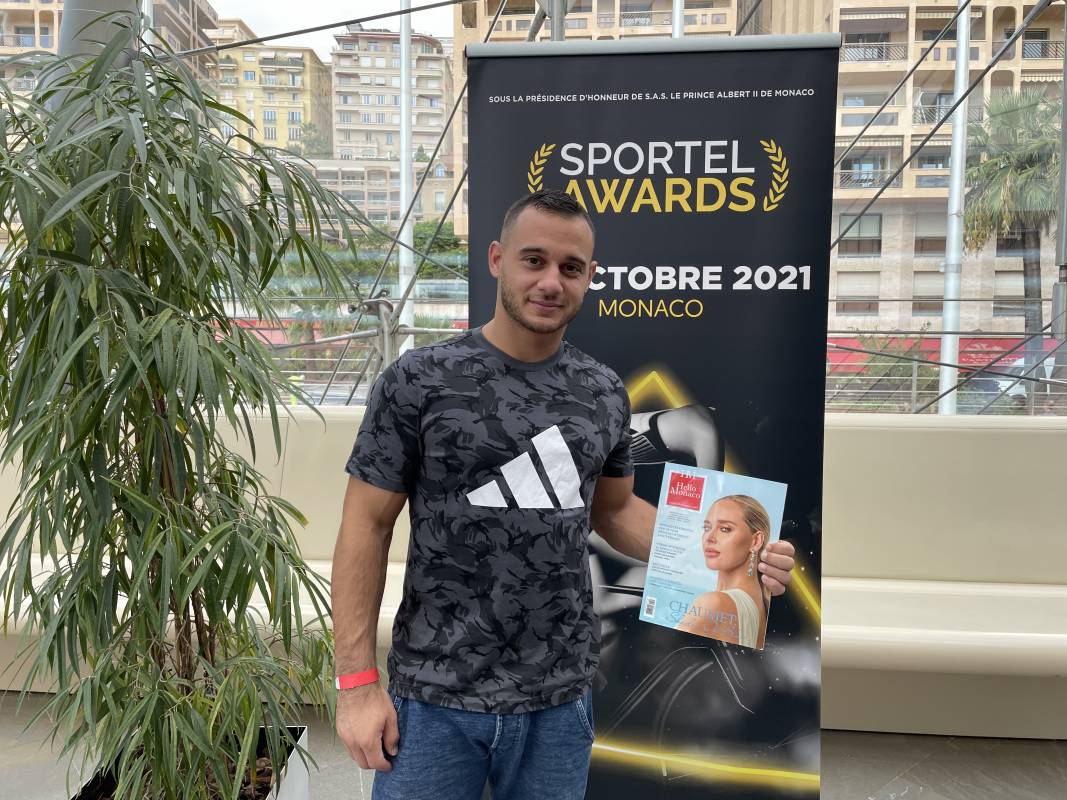 HelloMonaco: How do you feel attending Sportel Awards as part of the Jury and representing values of peace?
S.A.A.: It is a very interesting experience and it was hard to decide the winners given the very high quality of all competing projects. It really took a long time to reach a common decision. Personally, many details of movie sequences struck me. I am honoured to be here as Peace and Sport ambassador to show the positive impact that Sport can bring to next generations in terms of inclusion, education, social aspects and diplomacy.
HelloMonaco: What motivates you most in your sport career?
S.A.A.:  I certainly had to go through some difficult times in life as in sport like the serious injury that occurred me in 2016 Olympic Games, but I am prone to achieve the highest podium in the Olympics. I keep this goal in my heart until I will achieve it regardless of any possible obstacle. Every job is started and completed; this is my philosophy. So, my work will be accomplished when I achieve the Olympic medal. Unfortunately, it did not happen in Tokyo 2020, where I could not fully express my level of performance, but I am already looking at Paris 2024 with great expectations.
Jérémy Aicardi (J.A.), Head Coach of Monaco Rugby Sevens – Guest.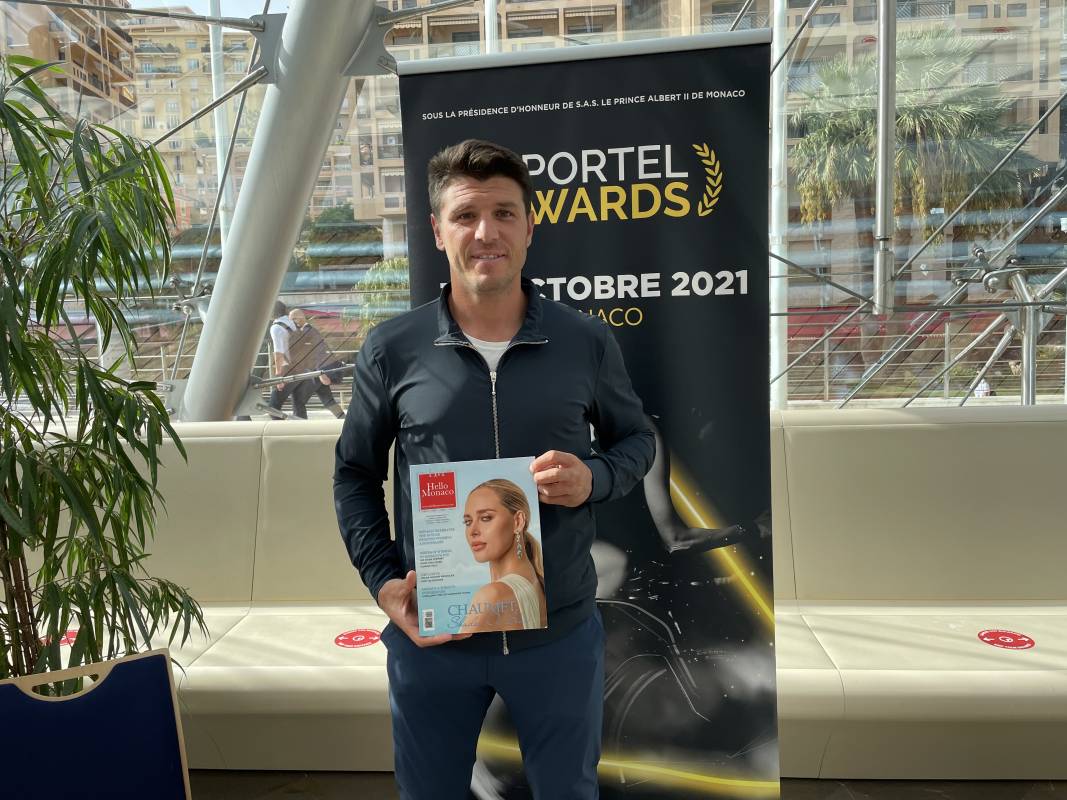 HelloMonaco: What are your feelings about attending Sportel Awards?
J.A.: I am really glad to be here together with skilled athletes from different disciplines and cultures with whom you can interact and exchange ideas. I am pleased then to accompany my partner, Fanny Horta, Olympic Rugby Sevens player part of the French Team that attended Tokyo 2020.
HelloMonaco: How do you see the evolution of "Made in Monaco" rugby?
J.A.: Monaco is definitely the perfect place where to play rugby because of its mild weather all year long. Monaco Rugby Sevens is getting good results being qualified for the Season gran final match in November. At the same time, we are committed in promoting rugby fifteens and rugby sevens as part of an educational project involving Monaco's schools in order to prepare the ground for potential future Monegasque champions.
Fabien Barel (F.B.), 3-time Downhill Mountain Bike World champion – Guest.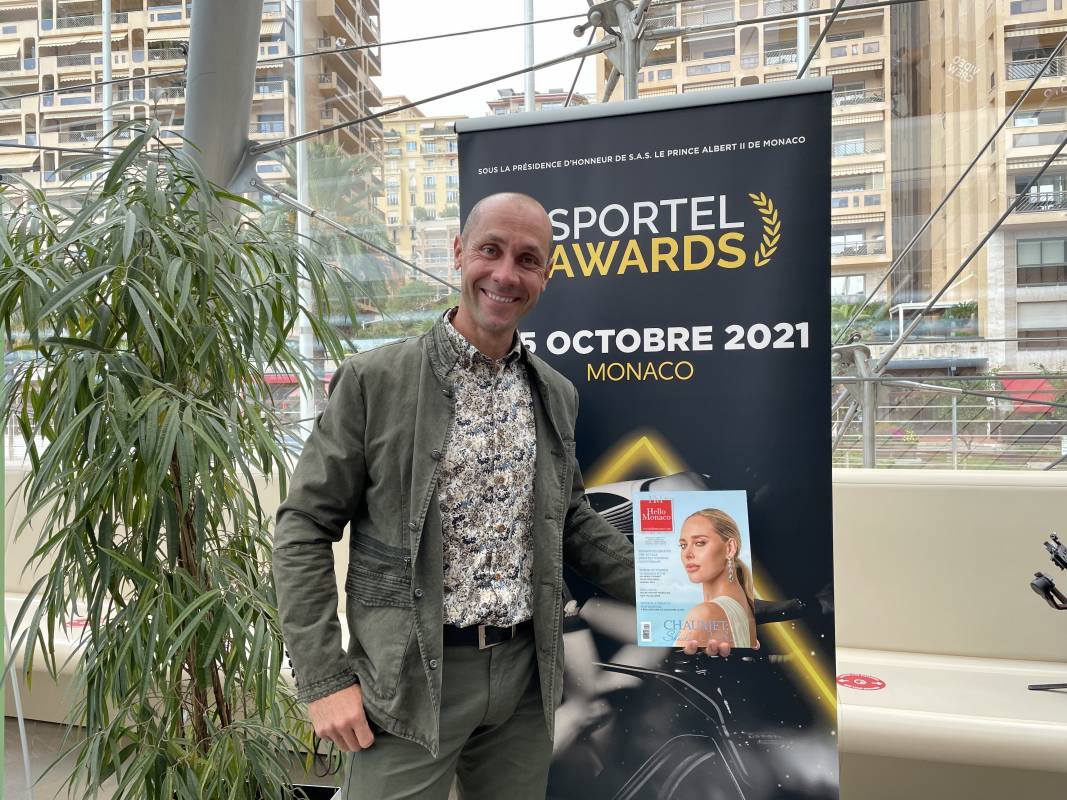 HelloMonaco: What does it represent attending Sportel Awards?
F.B.: I am proud to be here as the ambassador of Downhill Mountain Bike that has strongly evolved in the last twenty years that coincided with my career. Social Media dissemination and the raising quality of images and information media networks helped this sport to spread out through the Net and Television channels. Consequently, we have witnessed an increase of highly trained professional athletes supported by all Federations and partners involved in it. Offering such a pageant of multimedia tools makes Sportel capable to push a 'sport microcosm', like the one I represent, into a focus addressed to a large public. 
HelloMonaco: What led you to choose this discipline part of extreme sports?
F.B.: Definitely, the feeling of adrenaline I still feel today which plays as the fuel to keep moving forward. I do love practicing this sport professionally. Of course, I have always been aware that risks are round the corner while riding a mountain bike in Downhill Mountain which requires endurance, strength and commitment to overcome the force of gravity. After hard training and sacrifices, I felt a true relief in achieving my sport goals and reaching the podium, a win-win result to be shared with dear ones. Moreover, I think that cycling will play an even more important role in the near future both as a professional sport and a sustainable means.
Francesco Castellacci (F.C.), 2nd place at "24 Heures du Man" in 2018, GTE Champion, competing for AF Corse – Ferrari Group.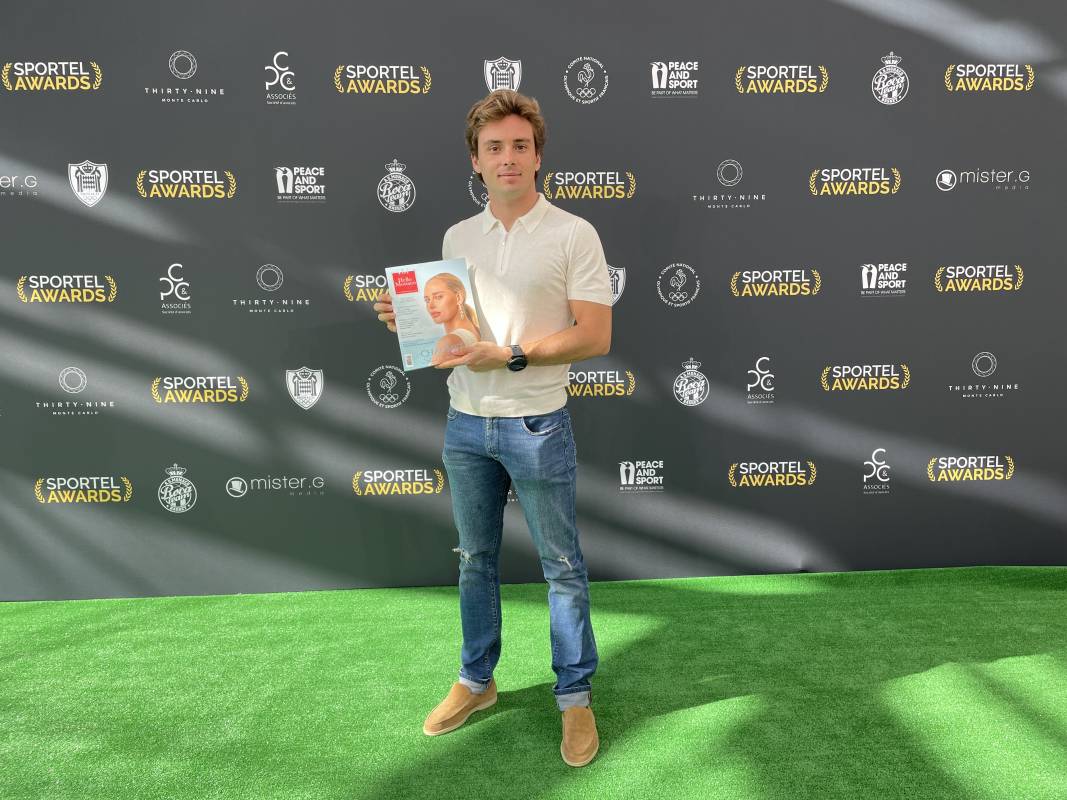 HelloMonaco: Your career is at the top being grounded on a smart educational background, how did you manage to succeed in sport and studies?
F.C.: It not easy but my passion for motor sports began when I was attending the International High School in Rome. In fact, I enrolled soon in a karting school that was not far from Milan where I started a Business Admistration Master at Bocconi University. Finally, I chose to completely devote myself to F3 moving to UK. Since then, my career has continued until now when I have just arrived here from a training in view of the next World Endurance Championship double challenge, that will be held in Bahrein in a few weeks, marking the last stages of the Season. At the same time, I care a lot about social project promoted by Princess Charlene of Monaco I know personally, including the recent Princess of Monaco Cup I attended with great pleasure by invitation of Gareth Wittstock.
Marlène Harnois (M.H.), Taekwondo Olympic Medallist, Knight of the National Order of Merit & Champion for Peace, Peace and Sport – Guest.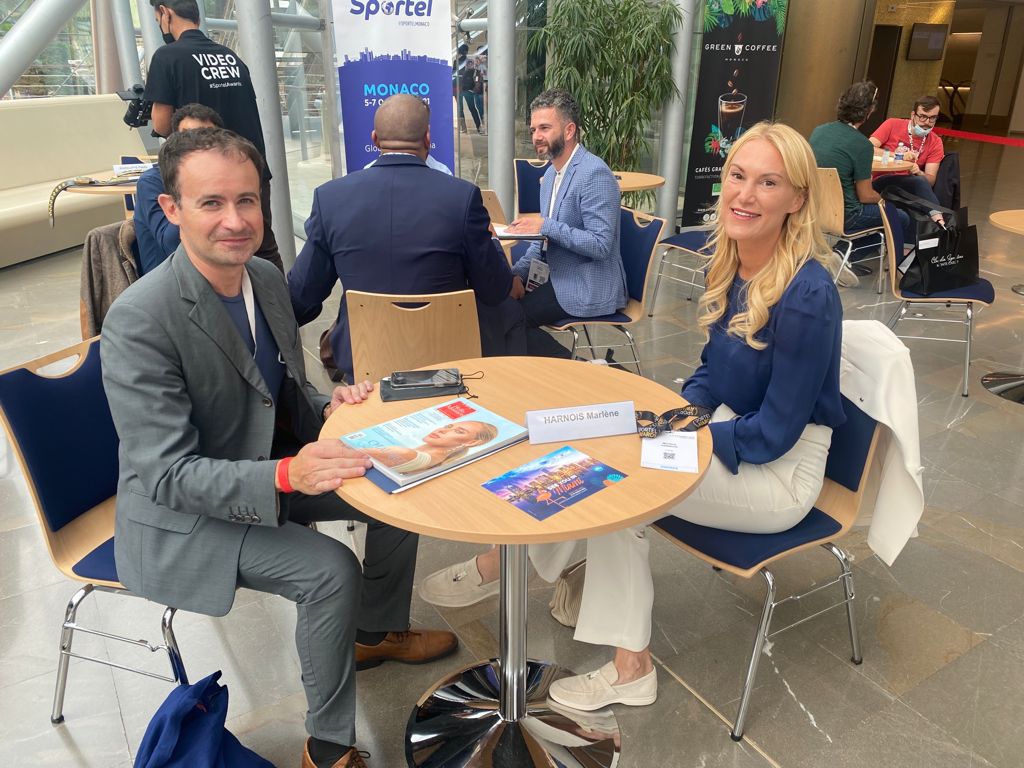 HelloMonaco: What do you like most of participating to Sportel Awards?
M.H.: I really appreciate this event which offers the great chance to build a bridge among sportspeople, media and the great public. But is also the place where to highlight champions who are less known from the media point of view, despite their great career. All daily events are intriguing within Sportel.
HelloMonaco: How do you manage to combine professional sport with the highest human values?
M.H.: As a champion and a model for young people you have both obligations and responsibilities. Olympism is above all a set of values like mutual respect, courage, sense of camaraderie and excellency, and I always keep beautiful memories of my sporting achievements. Thus, I am always delighted to offer my contribution also in the context of Peace and Sport as well as Princess Charlene of Monaco's and Princess Stephanie's Foundations and other crucial bodies focused on solidary causes, also giving disadvantaged people the chance to do sport.
Kevin Rolland (K.R.), World Champion and Olympic medallist in freestyle skiing – Guest.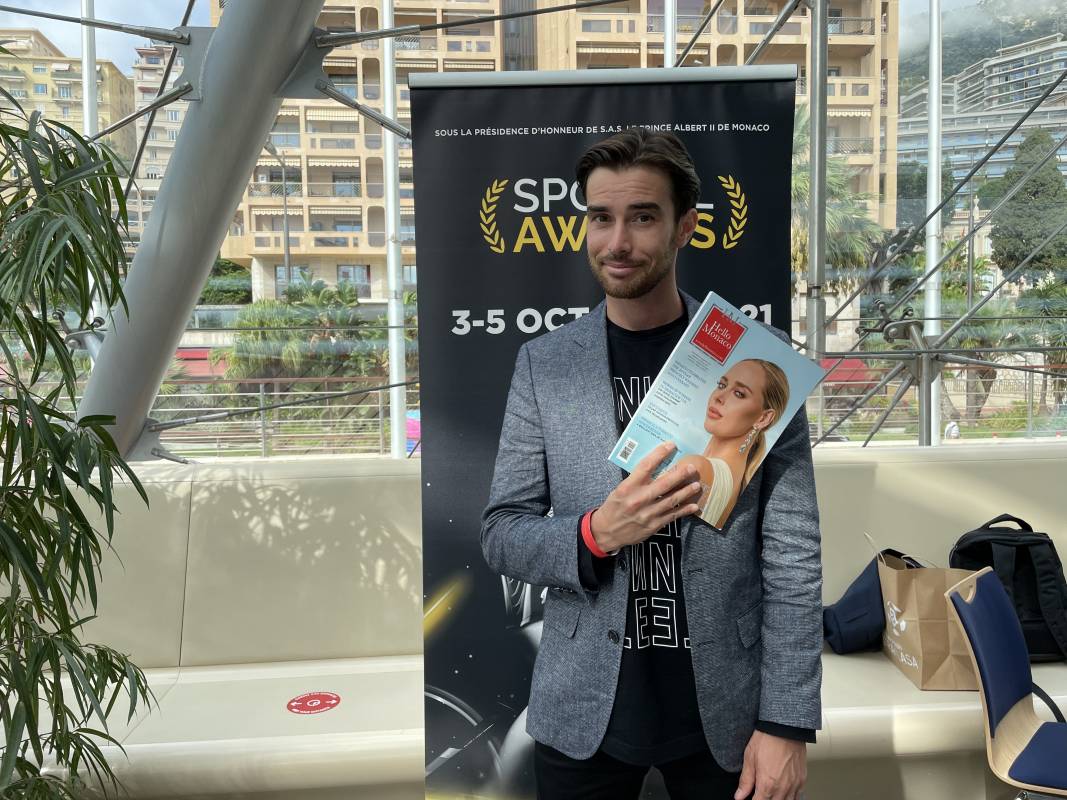 HelloMonaco: Sportel is the best stage where Media and Sport Worlds combine, do you consider important that media and communication are related to sport?
K.R.: Besides sport competition I am fond of video projects as the latest outcome I presented here, "Résilience", shot while I was facing my world record attempt on a quarter pipe, in a very special moment of my life. I think that my discipline perfectly matches with the media side since I can express my artistic soul at the same time. Social Media are therefore essential to stay on the cutting edge.
HelloMonaco: What pushed you to approach the most risking ski as professional sport?
K.R.: Actually, I am from the well-known La Plagne French ski resort and I have been using to skiing since I was a two-year-old boy. Going on with the years I felt more and more free to use skis on off-track paths. For me it was more a way to escape than a professional sport, at an early stage. For sure, I was not attracted by traditional ski since I considered it too monotonous. I really enjoy the freestyle skiing since it allows me to do something different every time without limits.
Sportel Monaco reaffirmed its vitality by offering an outstanding sportspeople attendance. We are now looking forward to Sportel Monaco 2022, not forgetting Sportel Miami in March 2022 which will offer a full renewed two-day edition where American companies will meet European corporate groups within Sportel Rendez-Vous on favourable financial terms as for accreditation and exhibition fares, to meet the current economic crisis.
For further information about Sportel Monaco & Sportel Awards please visit: www.sportelmonaco.com / www.sportelawards.com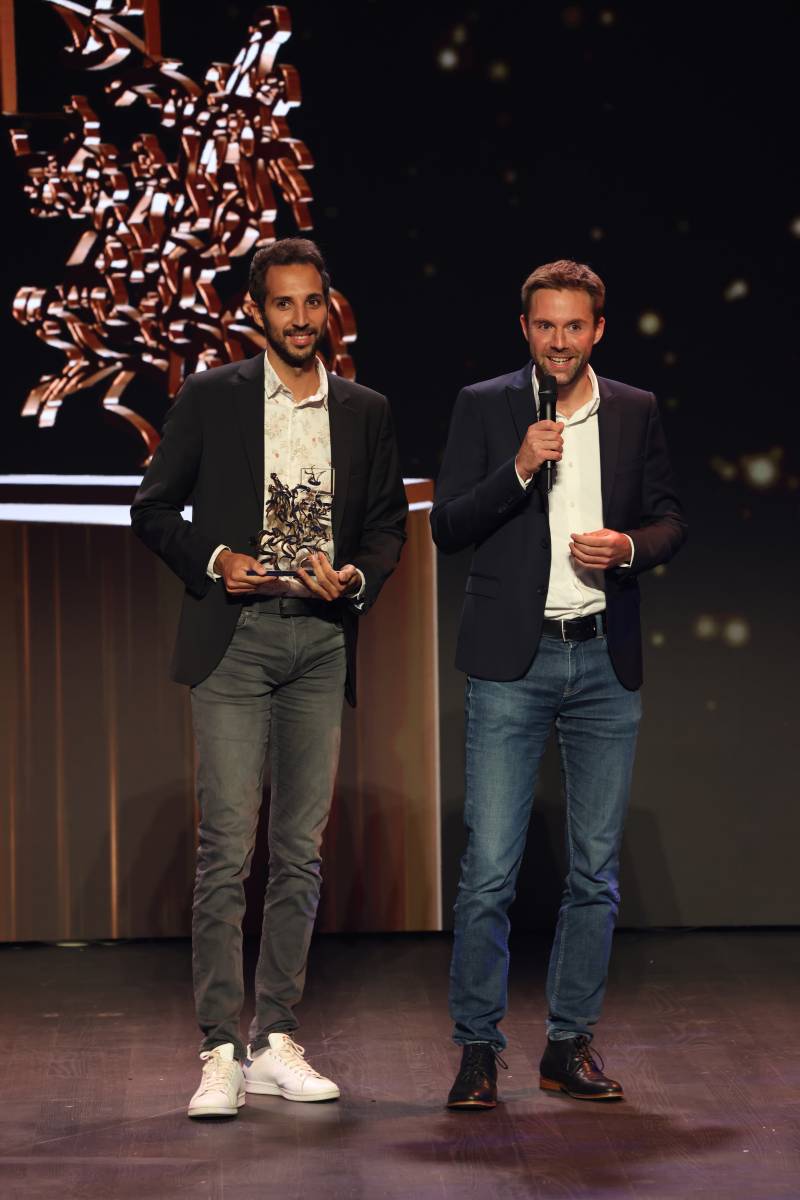 SPORTEL AWARDS 2021 Palmares:
Best Slow Motion Prize – Supported by Comit

é

National Olympique et Sportif Fran

ç

ais
Title: Romain Grosjean's Escape – Bahrain 2020
Producers: Phil Rorke – Formula One Management Limited – United Kingdom
Discovery Prize – Supported by CPC & Associ

é

s
Title : Toujours se relever
Producers : Guillaume Papin & Julien Ababsa – France Télévisions – France
Innovation Prize – Supported by THIRTY NINE Monte-Carlo
Title: LaLiga: use of cinematic cameras in live broadcast
Producers: Oscar Lago – LALIGA – Spain
Best Promotion Programme – Supported by MISTER G
Title: Formula Dreams (Promo)
Producers: Nick Story – Story Productions – Brazil
Advertising Prize – Christian Blachas – Supported by A.S.Monaco Basket-Roca Team
Title: The journey
Producers: UNHCR, the UN Refugee Agency in collaboration with the International Olympic Committee and International Paralympic Committee United Kingdom
Title: Faut qu'on parle
Producers: Lyes Houhou et Arnaud Bonnin – Canal + – France