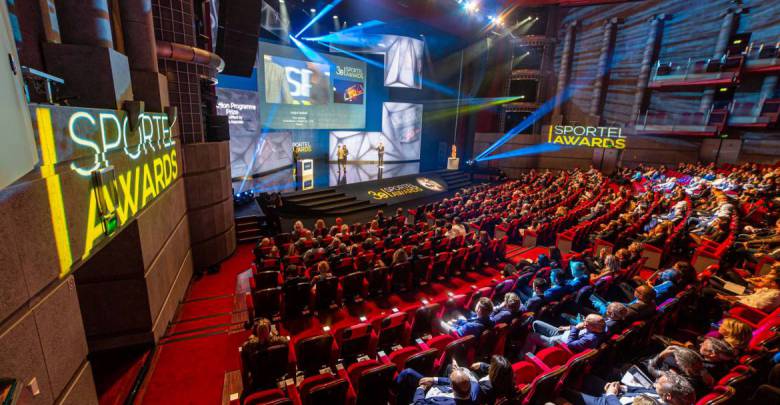 Recently, SPORTEL Awards unveiled the Official Selection for the Georges Bertellotti Golden Podium Awards 2021. The laureates will be announced on Tuesday 5 October at 7pm during the Awards Ceremony at the Grimaldi Forum Monaco.
The selection process was very difficult for the pre-selection committee who had to judge videos from all over the world like the United Kingdom, Switzerland, Brazil, Italyn Spain and USA…
The abundance of international sports competitions over the last twelve months has ensured a large number of beautiful footage to compete in the different categories of the Golden Podiums: Best Slow Motion Award, Discover Prize, Innovation Prize, Best Promotion Programme, and Christian Blachas Advertising Prize. Without a doubt, the special prize, the jury "coup de coeur", will be fiercely debated in front of such high-quality content.
The eminent jury members, all coming from the world of sports and media, were chosen for their reputation, their commitment to institutional organisations and their ability to determine the most outstanding footage of sports events broadcast last year to over a billion viewers.
Chaired by the World Athletics Champion Muriel HURTIS, the 2021 jury is composed of Samir AIT SAID, Peace and Sport Champion, Jacques CARDOZE, Communications' Director for the Olympique de Marseille, UFC Heavyweight Champion Ciryl GANE, Freediver, Photographer and Film-maker Julie GAUTIER, Olympic medallist Fencer Astrid GUYART representing the CNOSF, and H. E. Mrs. Yvette LAMBIN, Secretary General of the Monegasque Olympic Committee.
In front of an audience of sports personalities, Olympic medallists and champions from various disciplines, spectators will attend the prestigious SPORTEL Awards evening. The Autobiography Prize will be presented to the former Danish international footballer Peter Schmeichel, considered to be the greatest goalkeeper of all time, for his book "ONE: My autobiography".
The Renaud de Laborderie Book Prize, for the most beautifully illustrated book honouring sports photography, will also be awarded during the ceremony.
Under the Honorary Presidency of H.S.H. Prince Albert II, SPORTEL Awards, the reference for the most beautiful TV sports images for over 30 years, will take place from 3 to 5 October at the Grimaldi Forum. The event promises once again, exclusive encounters with high-level athletes for unique moments of emotions.