Latest news
Sportel Monaco 30th Anniversary: a successful and privileged link between Sports and Media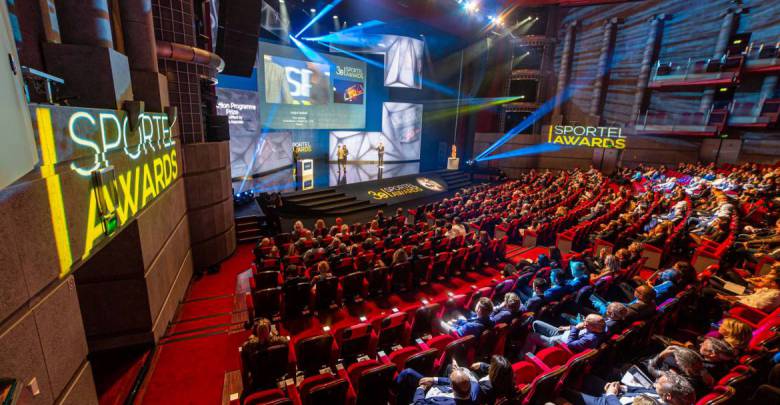 "Life is a sport, make it count", this slogan has become a modern influencing 'commandment' surfing the net. But can the World of Sport get along well with the Media machine? In Monaco, it seems so. Sportel Monaco has just celebrated 30 years of success in combining the best sporting moments to business.
This annual event, held at the Grimaldi Forum from the 21st until the 23rd October 2019, under the high patronage of H.S.H. Prince Albert II of Monaco, lived up to the expectations converting the Principality into a prime "hot spot" for international sports broadcasters, sport federations, marketing agencies, digital platforms and technology providers.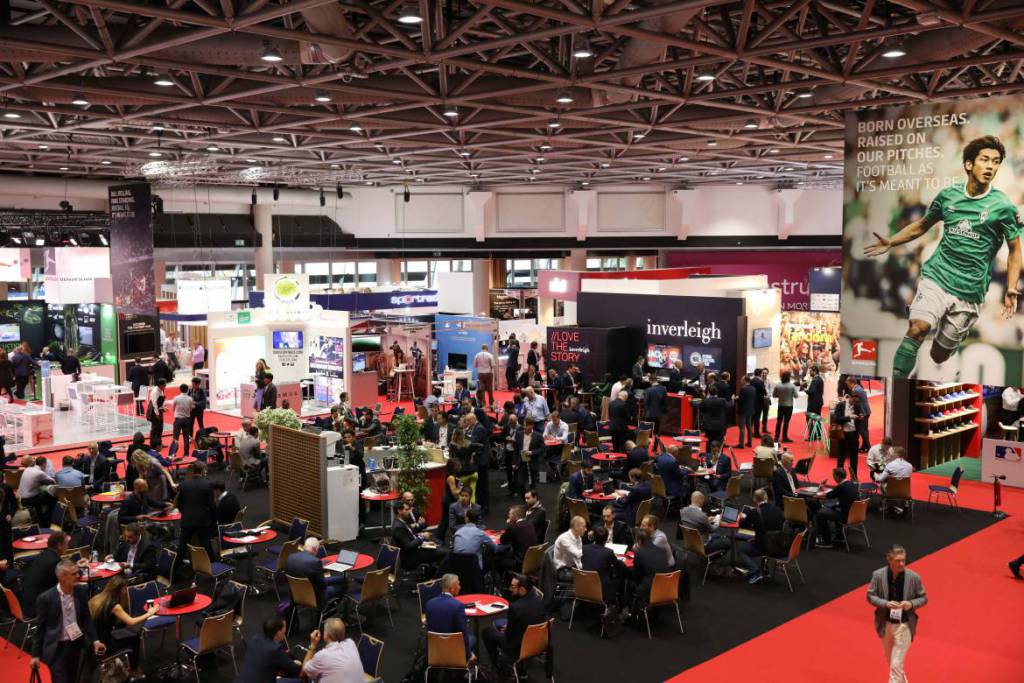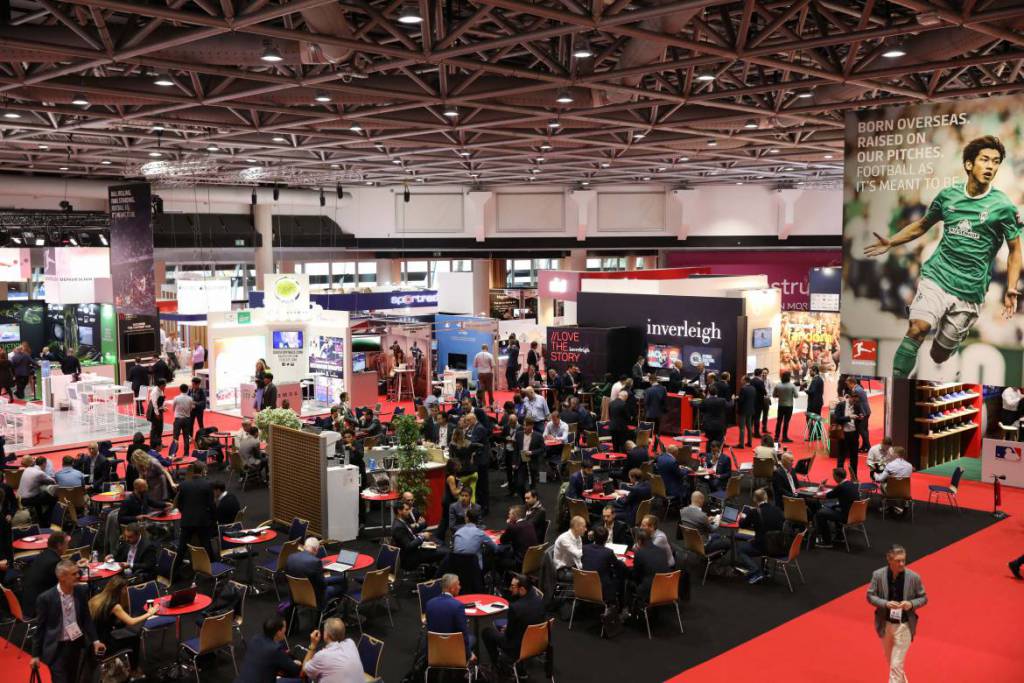 An increased number of stakeholders has inspired a three-day activity fueled by glamourous events, meetings and debates on the most up-to-date issues related to sports like new direct-to-consumers platforms, online broadcasters, sports Media rights and anti-piracy services.
Sportel Awards Ceremony, set on Tuesday evening October the 22nd, recreated a Hollywood style atmosphere celebrating the winning sport footages of the year decided by a prestigious grand jury. Various Short Movie and Sports Book Prizes, have roused many emotions as well as special acknowledgements like Peace and Sport Documentary prize and International Olympic Committee Grand Prize.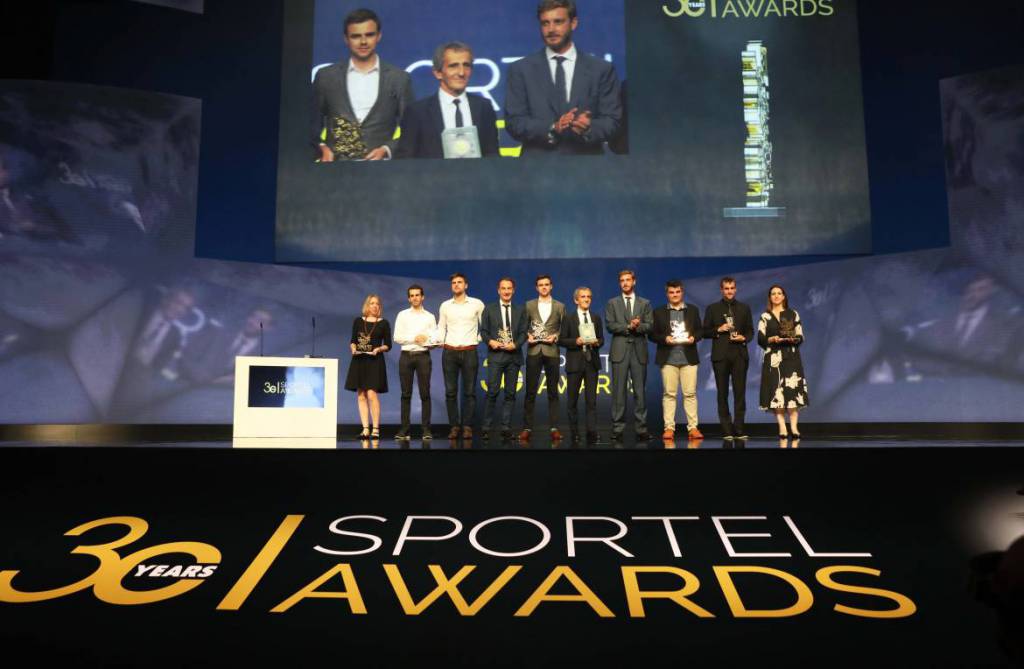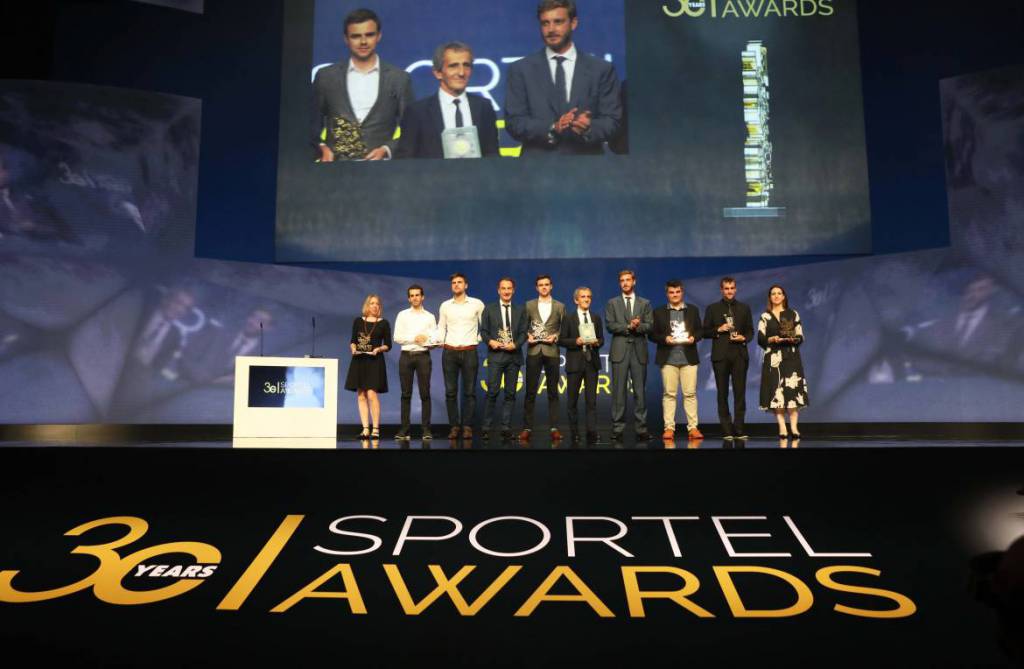 The special Achievement Award given to F1 World Champion Alain Prost was very exciting as a tribute to his brilliant motorsport career. He attended on Tuesday afternoon the exclusive screening of "Grand Prix de Monaco, La Légende" (Monaco Grand Prix, The Legend), an unedited documentary by Check Productions about the story of the "City Race" narrated by the Sovereign Prince. "I really feel at home in Monaco, a place where I have been many times since the very beginning of my career until my experience as sportscaster", pointed out the F1 iconic champion.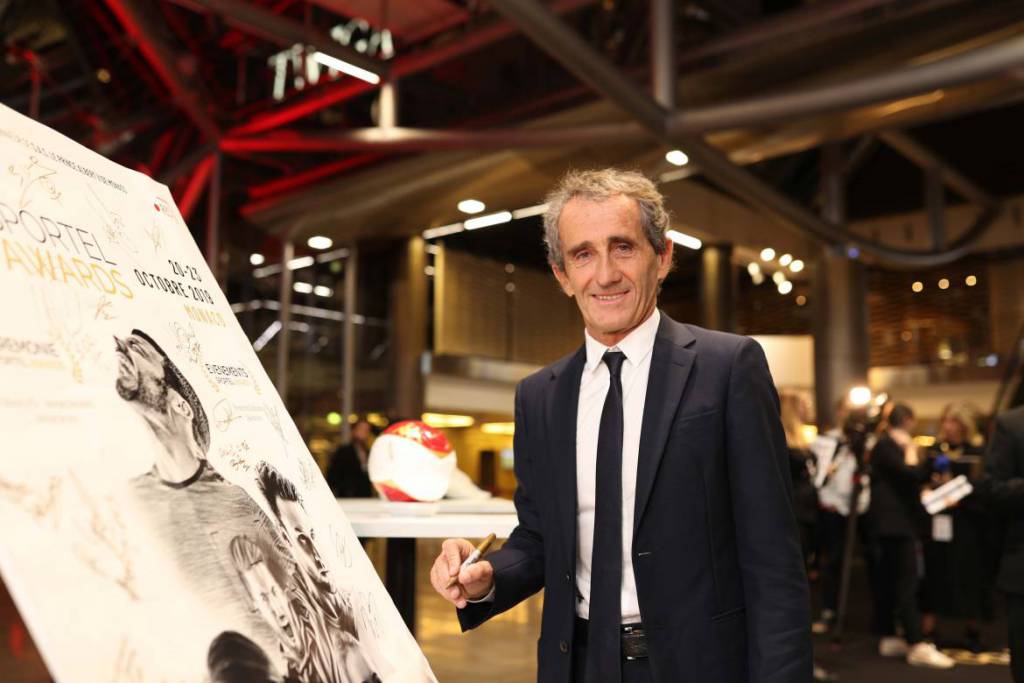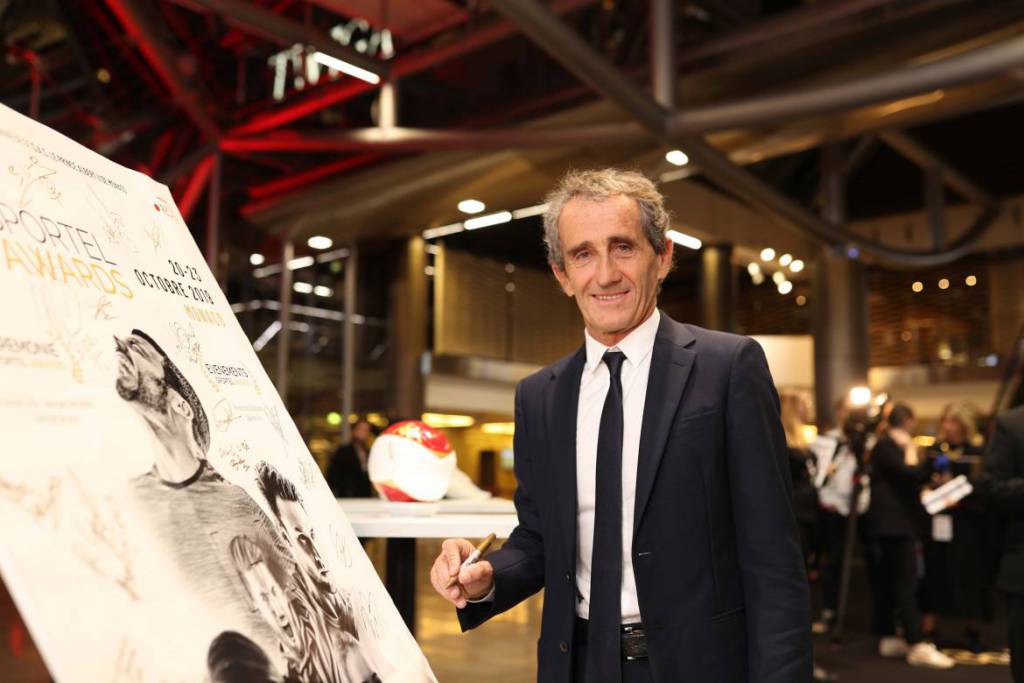 But Sportel Monaco is mostly a privileged stage where to collect inspiring feedbacks from athletes and special guests being part of Sportel Award Grand Jury. HelloMonaco interviewed some great protagonists of this edition. Jacques Glénat (J.G.), founder and CEO at Glénat editions, a must in comics, shared some thoughts on his first participation to Sportel Monaco.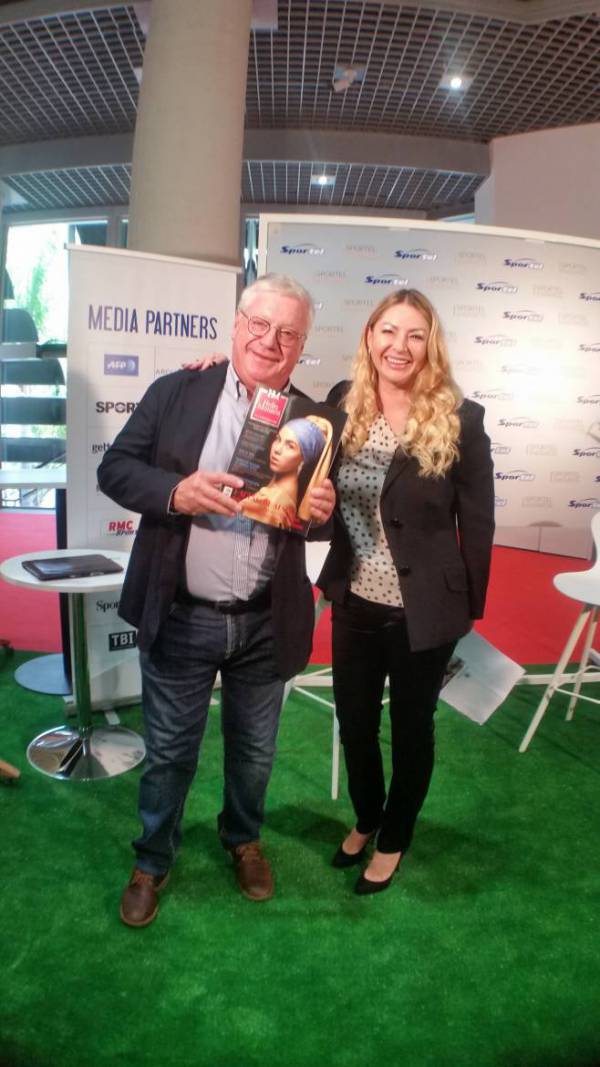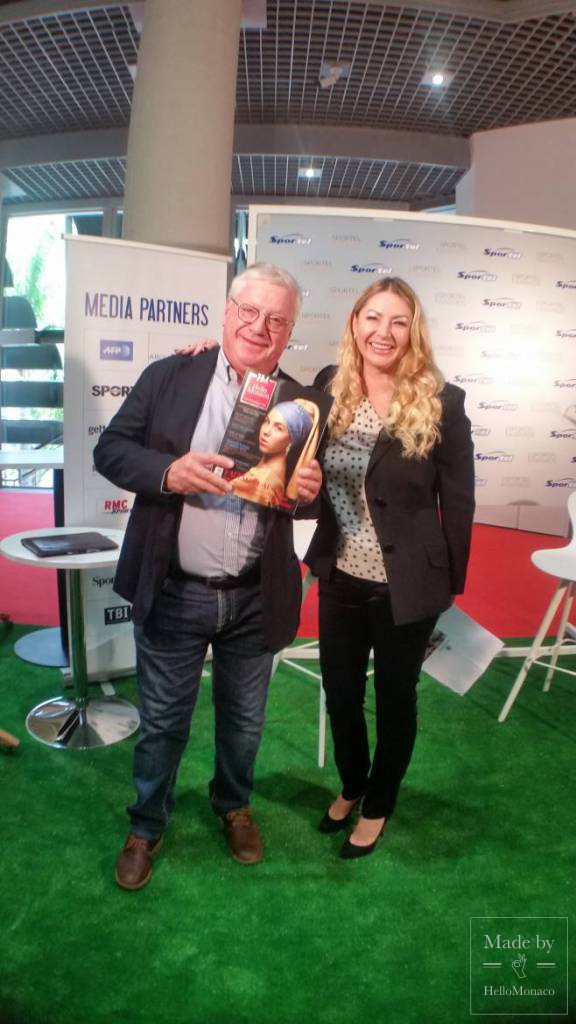 H.M.: Mr Glénat, the combination between know-how and determination to success is a crucial element in sports as in life, do you agree with this statement?
J.G.: Absolutely, sportspeople who lack self-confidence, not waiting to win and fight, can't be winners. In life, as in editing corporate management is quite similar. You always need to be sure of you in order to overcome any obstacle by those who think differently and try to stand in your way being jealous of what you are doing. So, I am honoured to represent the publishing world at this remarkable event which stresses a win-win approach.
Valérie Nicolas (V.N.), former Handball World champion, currently skilled goalkeeper in the same discipline, underlined a few key values.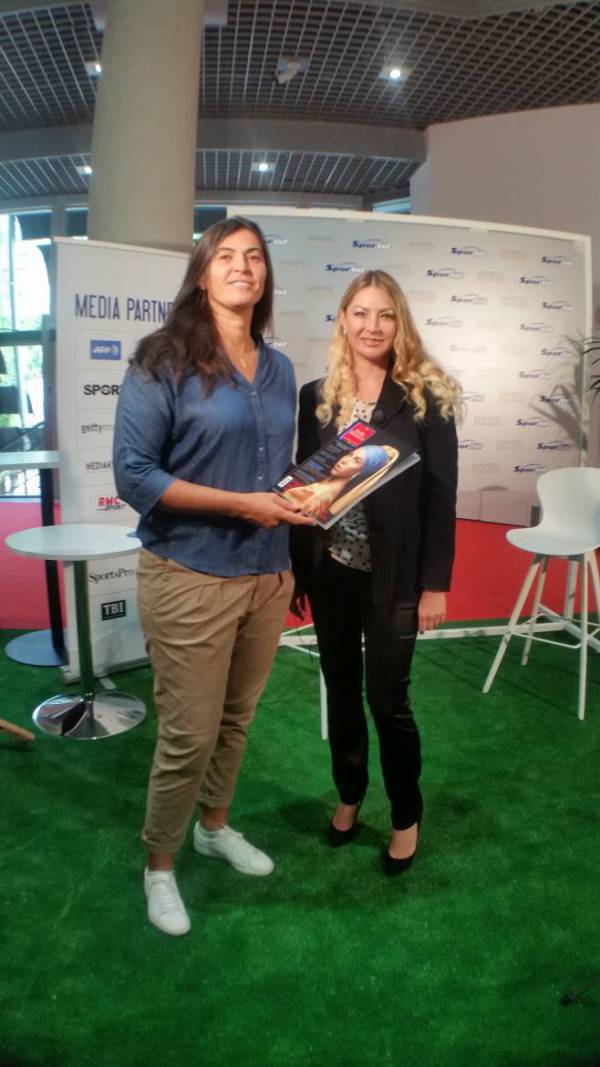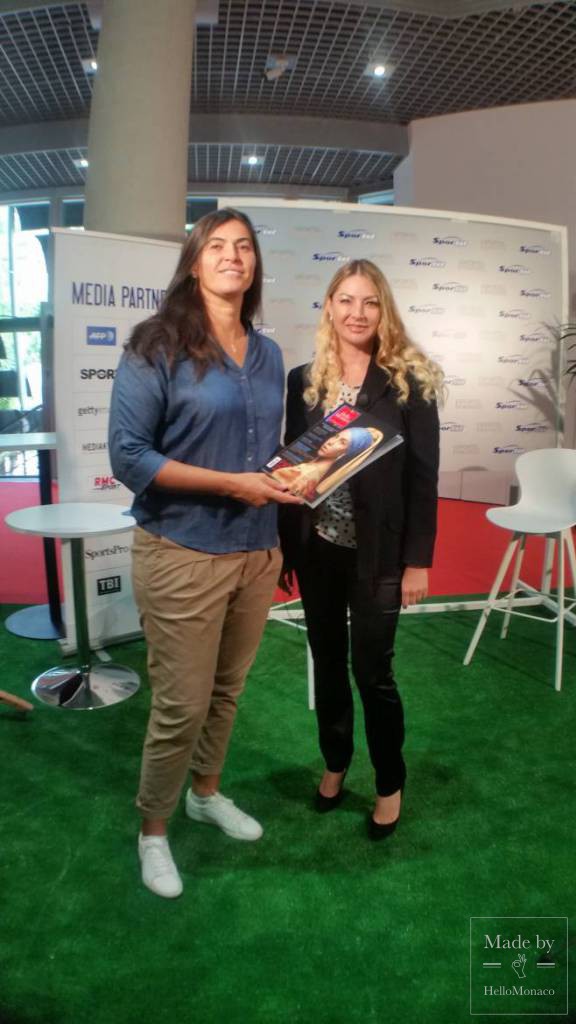 H.M.: Ms Nicolas, which sport values have been inspiring you since you started your career at the age of ten?
V.N.: First of all, the respect for the others and for your opponents is something extremely important as well as the hard work you are committed in order to succeed. I am very pleased to attend this edition of Sportel Monaco where sport disciplines are well represented in every level, including the handball.
Cheick Cissé (C.C.), Taekwondo Olympic champion from Ivory Coast, underlined the importance of mind-body connection in doing sport.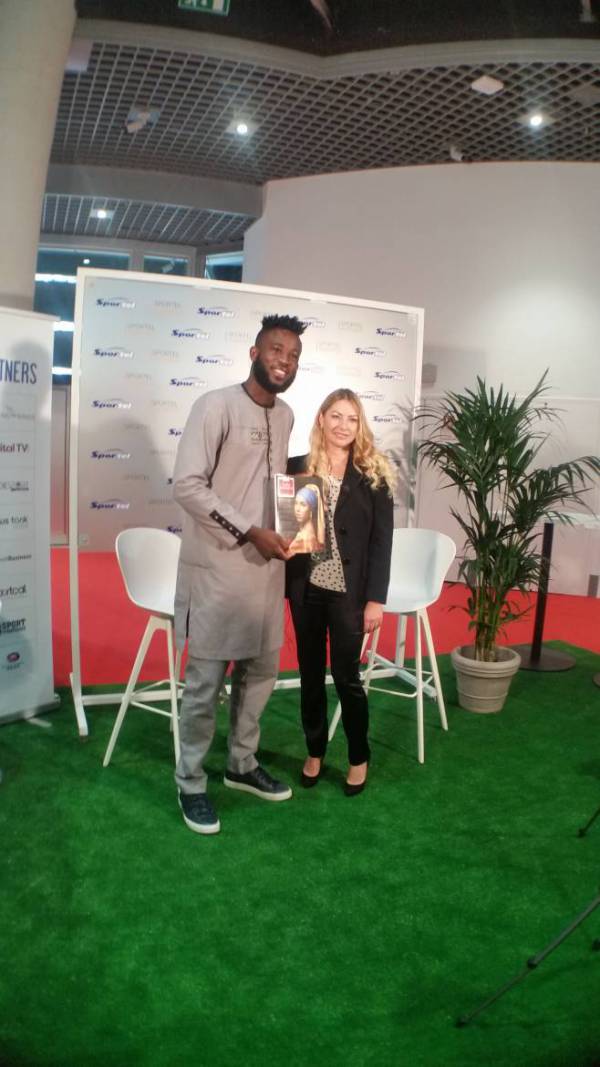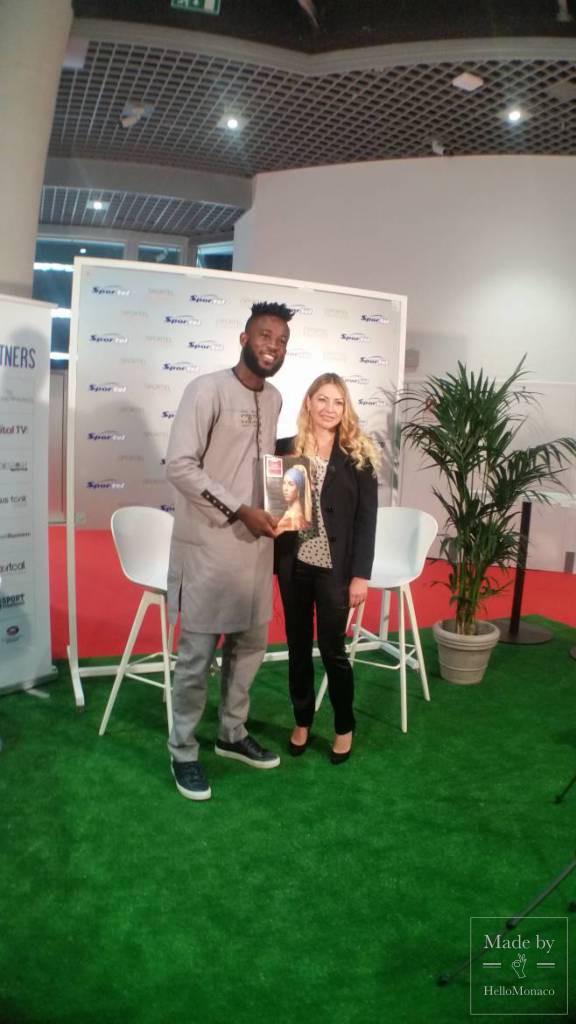 H.M.: Mr Cissé, all kind of sports, and your discipline, in particular, are requiring great concentration, what does that mean for you?
C.H.: Practicing sport successfully to a certain level of expertise, it is not only about talent but a combination of various elements: the will to win keeping a physical and mental well-being and spirits up. This approach brought me to the first gold medal in taekwondo in my country's history which I am proud of.
Georgia Garinois-Melenikiotou, executive vice president corporate marketing at The Estée Lauder Co., provided an added value based on her solid experience in the mass-media side of beauty care.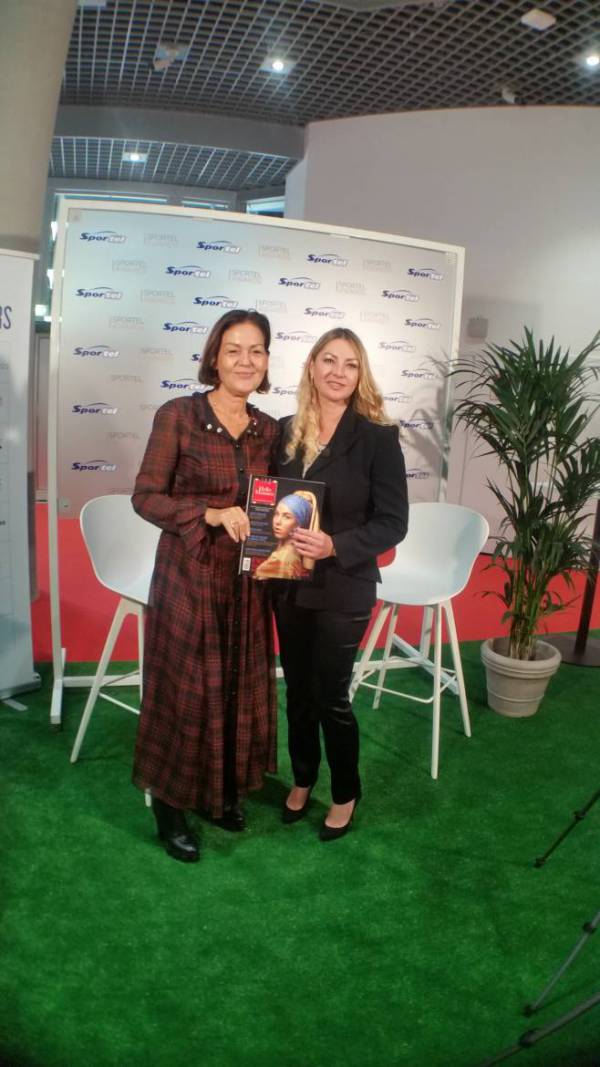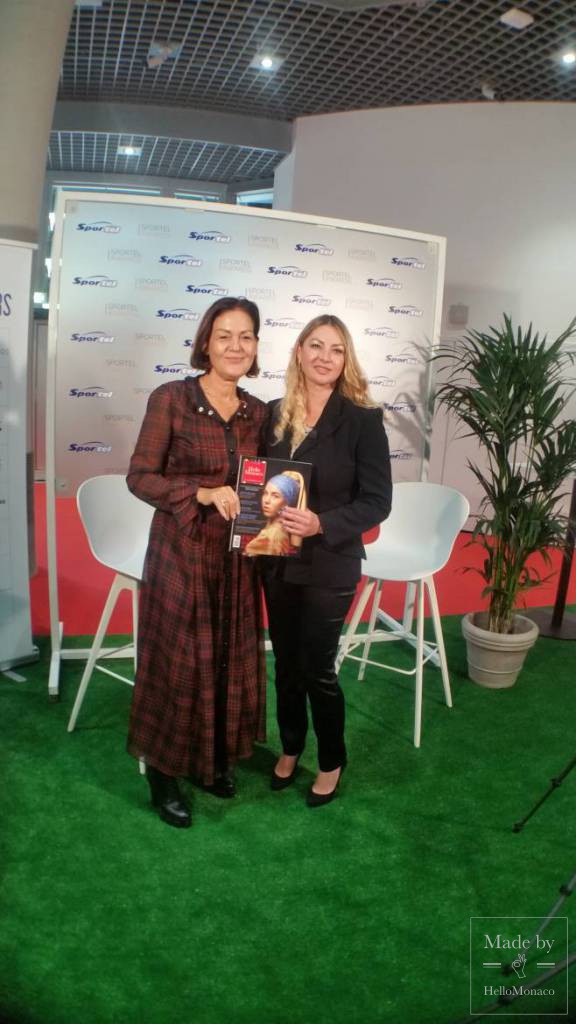 H.M.: Ms Garinois-Melenikiotou, how do you feel attending Sportel Monaco and what evaluation criteria will you focus on in the technical jury?
G.G-M: I am pleased to be here since I do believe that matching sport and Media is essential in the present world to carry on good values for future generations. Some voters are particularly interested in communication ability to attract people to the event. Creativity and value production are also considered pivotal elements of judgment. Thus, I was involved in a very constructive debate together with my colleagues.
Britta Heidemann (B.H.), former Sword Fencing Olympic champion, successful athlete and swimmer with German origins, shared some personal feelings from her career.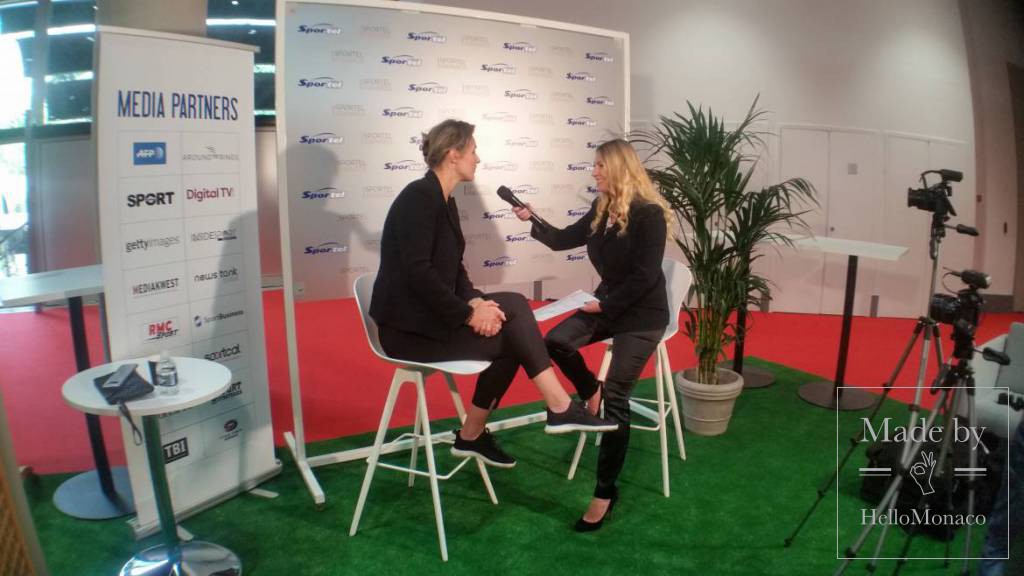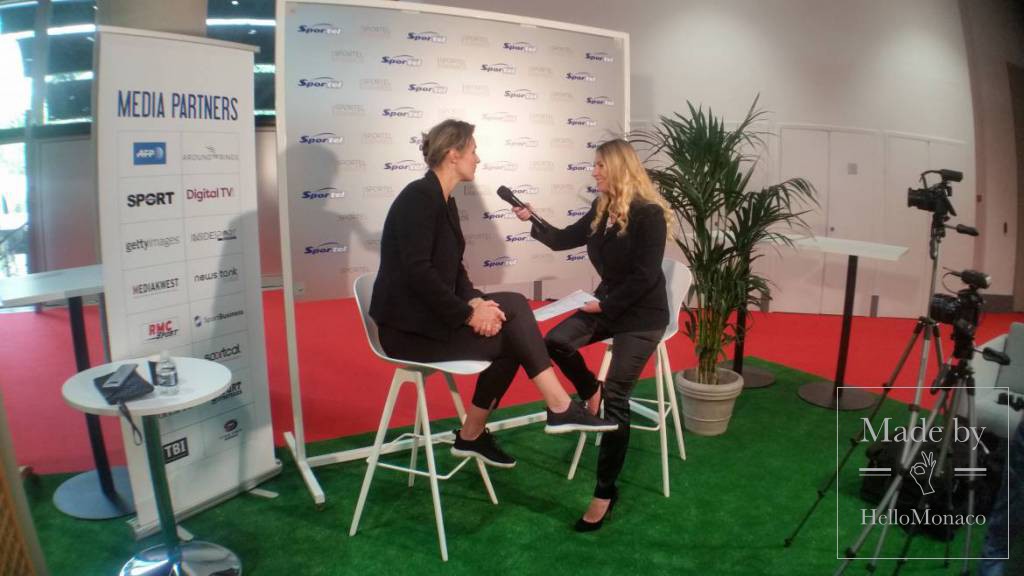 H.M.: Ms Heidemann, you have been practicing sport at professional level since you were a teenager, what does it represent for you?
B.H.:  Being on sport made me more self-confident to be honest. I often hear people mention that women are less powerful than men but I have never experienced that because in the world of sport anyone is treated equally while competing. Sport is definitely very important to me.
Laurent Puons (L.P.), CEO at Sportel Monaco, told us some final considerations on this special edition of Sportel Monaco.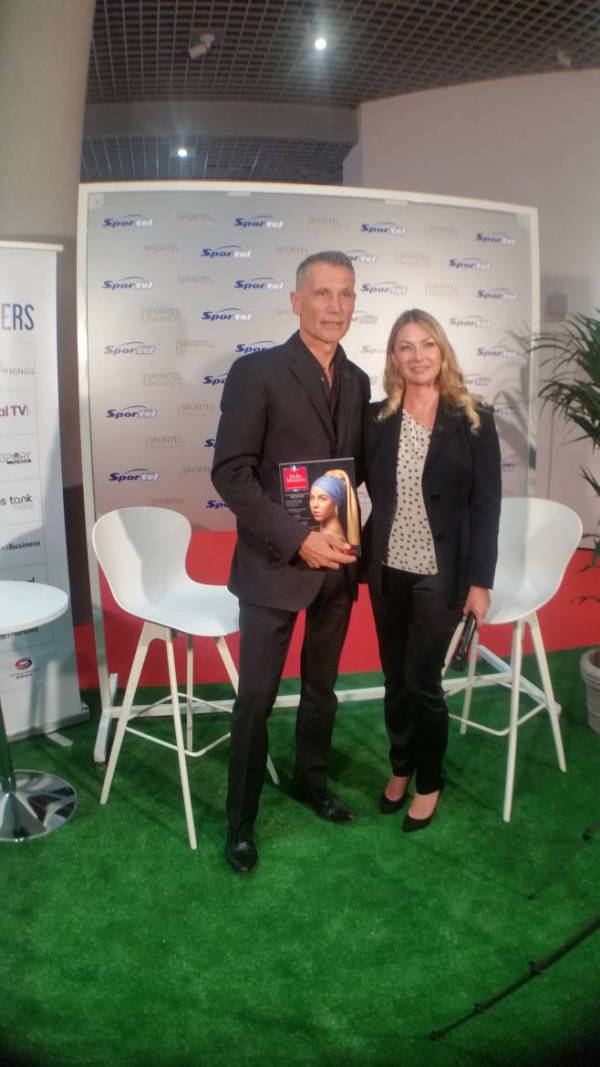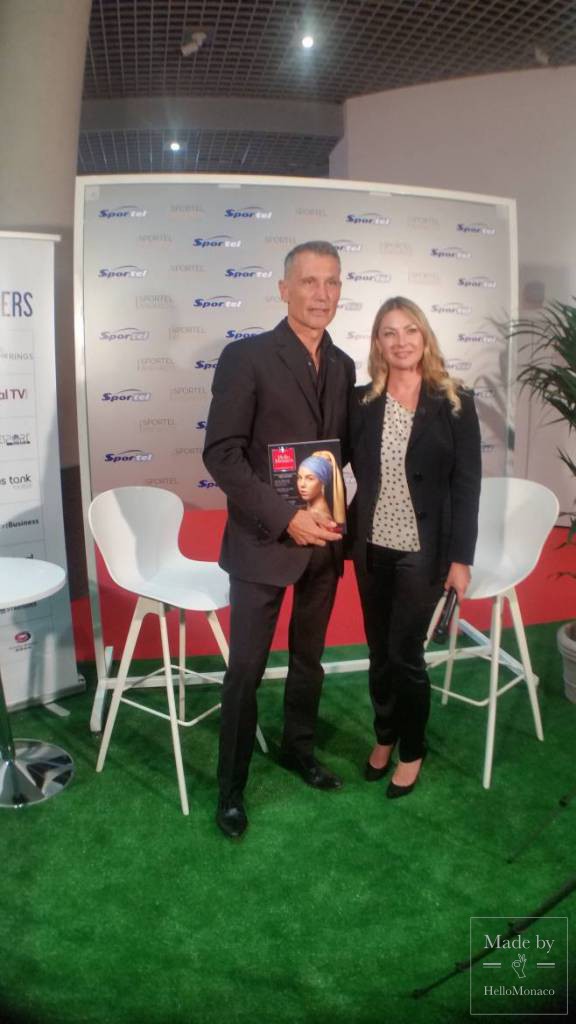 H.M.: Mr. Puons, what is the main achievement of Sportel after 30 years of existence?
L.P.: Sportel is one of the most important events devoted to the sport business able to adapt every time to any sport industry change. This edition is unique, notably for the anniversary celebration inaugurated by a welcoming business cocktail that gathered more than four hundred participants. Therefore, Sportel Award ceremony is hosting around one thousand people. And we are always looking for new improvements.
Sportel Monaco, 2019 edition, aroused much emotions complying with the first idea of the Monegasque sport journalist Georges Bertolotti that started it in November 1990 with the full support of the Sovereign Prince.