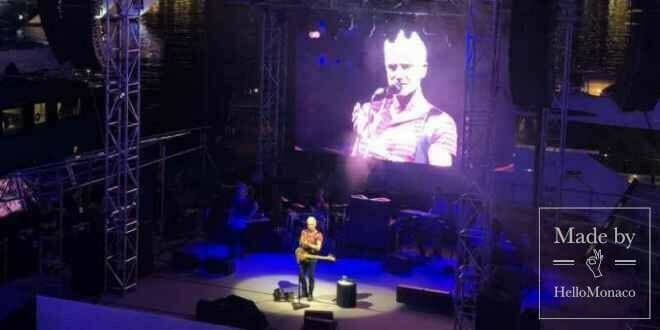 For the fourth year in a row, the Yacht Club de Monaco and the Ferretti Group organized an incredible show for yacht owners on 7 September 2018.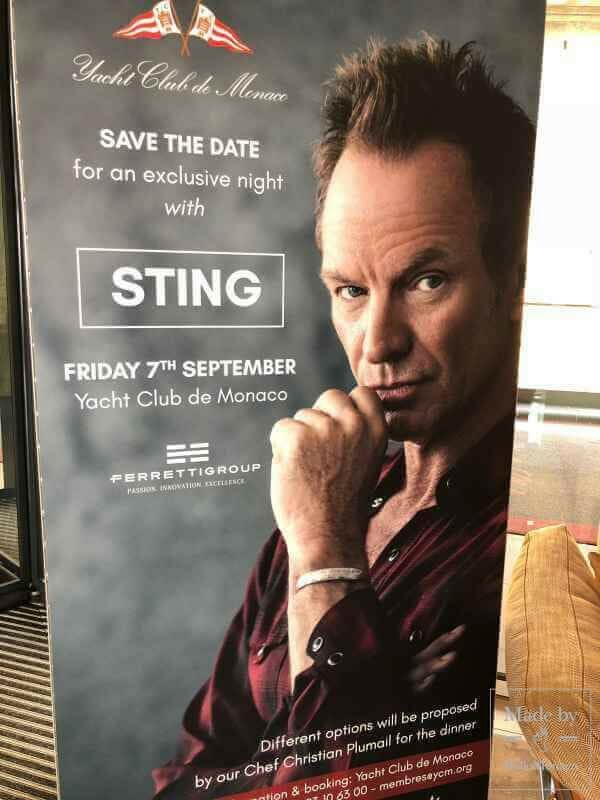 This year, the exclusive performance was by music legend Sting and was held for selected guests in an extraordinary setting in Monaco, surrounded by a fleet of over 30 vessels representing all the Group's brands. The YMC Marina turned into an open-air theatre hosting 2,000 guests during the private concert.  The famous singer performed his timeless hits for an hour and a half during the exclusive show.  Sting performed 'English man in New York', 'Fields of Gold', 'Fragile', 'Roxanne'; and at midnight, Sting left behind cheering spectators to board a boat moored close to the floating stage.
In the past, the event featured music legends Sir Elton John in 2016 and Duran Duran in 2017.  The Monaco Yacht Club and its partners (Groupe Ferretti and Maserati) pulled together an incredible concert by programming Sting.
The annual event provides a preview of the entire fleet of Ferretti Yachts, Pershing, Riva, Itama, CRN and Custom Line, just a few days before the world premiere at Cannes Yachting Festival 2018.