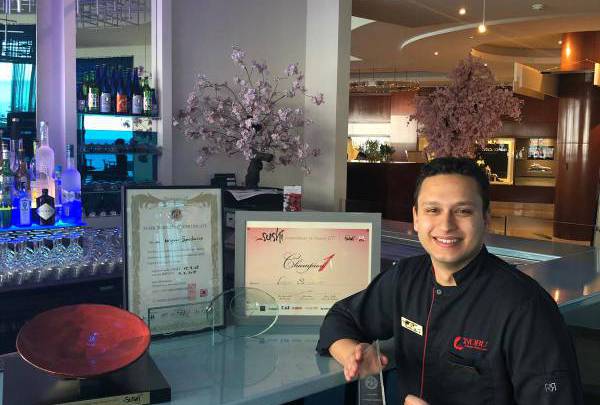 The Fairmont Monte Carlo has recently welcomed Wagner Spadacio as their Nobu Sushi Master.  The chef has already had a successful career in Monaco and abroad, training under Hirohisa Koyama in Tokyo, winning the Sushi Champion of France title in 2017 and becoming Vice-World Champion of Sushi in Tokyo last year.
Wagner Spadacio moved to France from Brazil when he was 14 years old.  He began his career in 2008 after graduating from Notre Dame High School in La Providence, Orchies.  He obtained his BEP in 2006 and his BAP PRO in cuisine in 2008.  During his studies, he had the opportunity to do several internships in prestigious restaurants. He worked at Dolce Chantilly (1 Michelin star).  A few months later, he joined the team at Number 10 Manchester Street hotel in London, specializing in luxury gastronomy.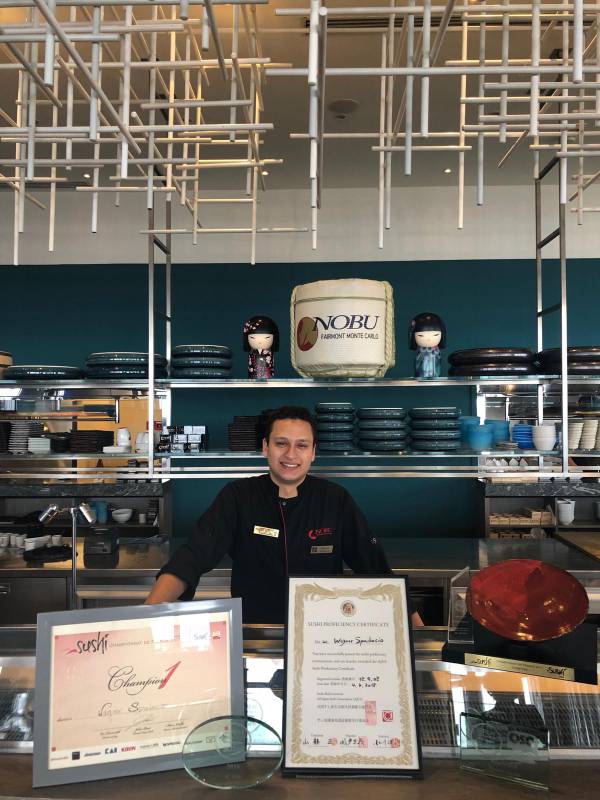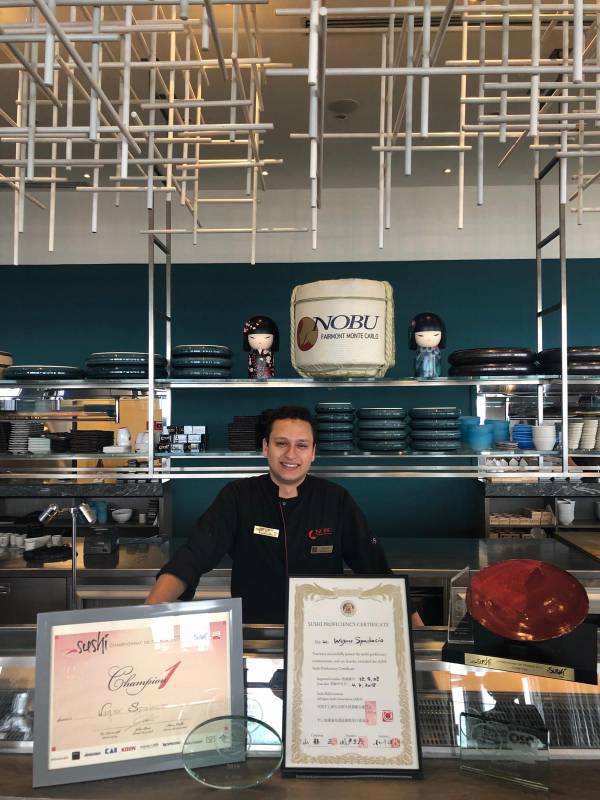 After training in French and Italian cuisine, he began his Japanese culinary career in 2010 and obtained the Chef Sushi Pro certificate in Paris.  His first experience as a sushi-maker took place in Monaco. He was hired at Avenue 31 in Monaco as Second Sushi Chef and worked with Chef Toshimi Takiya, former Chef of Moshi Moshi, who helped him refine his technique and further inspire his love of sushi.
After two rewarding years in Monaco, he settled in St. Barthelemy where he worked at the Sereno (5-star hotel) as Second Sushi chef and managed the sushi bar.  From there, he continued to develop his passion for Japanese culture and cuisine by joining the Sumosan restaurant team in Monaco before becoming Head Sushi Chef at Buddha Bar.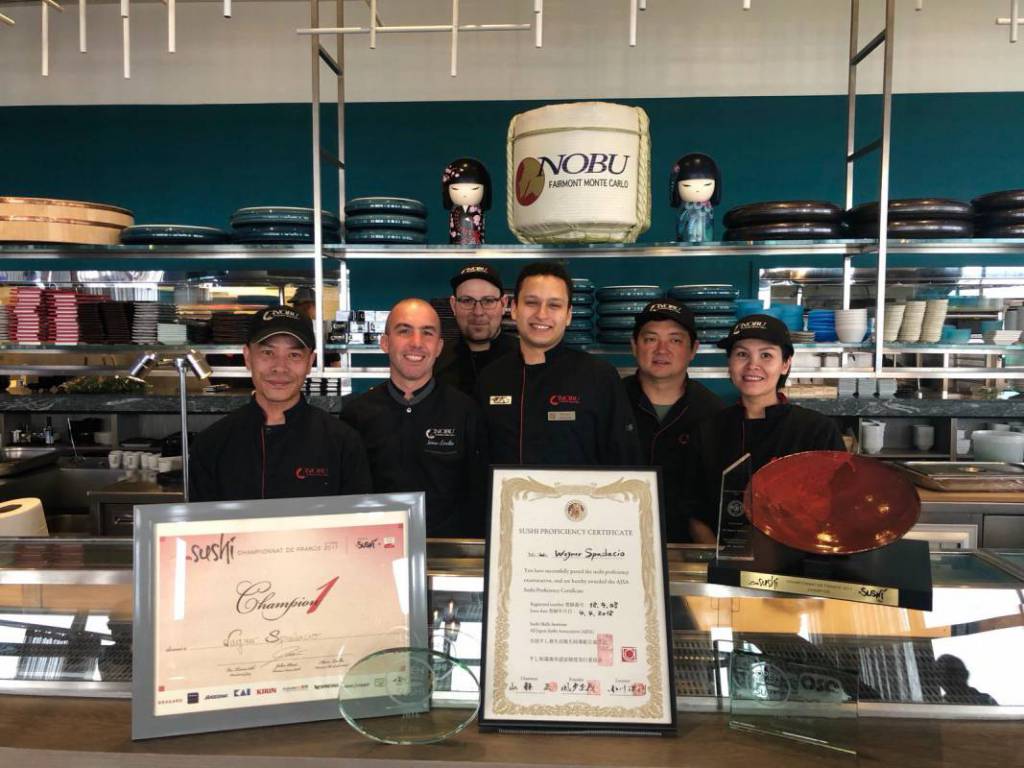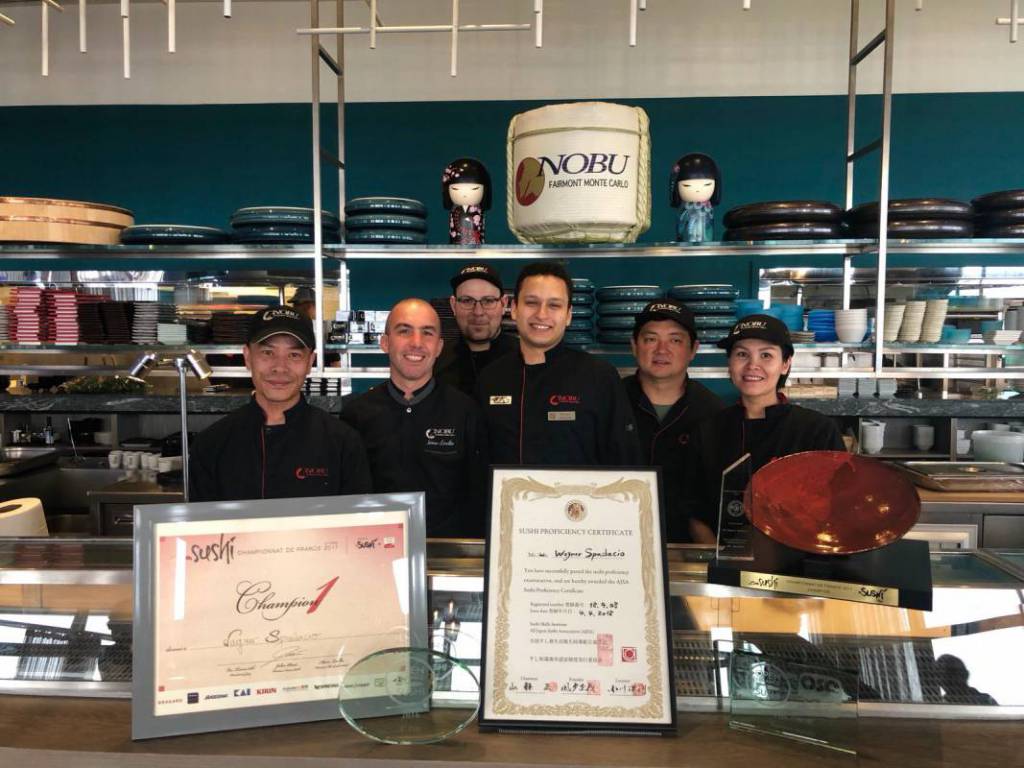 In 2016, he participated in the French Open Competition for sushi, and won. He then became Sushi Champion of France in 2017.
During the months leading up to the World Sushi Championships, he travelled to Japan to uncover the secrets of Japanese gastronomy and did his training at the Bazara restaurant in Tokyo, run by Chef Hirohisa Koyama (3 Michelin stars). His sacrifices and determination paid off in a big way when he took part in the World Sushi Cup in Tokyo and became Vice-World Champion of Sushi on 24 August 2018.