Latest news
Sustainable yachting celebration: first zero emission committee boat revealed and other yacht news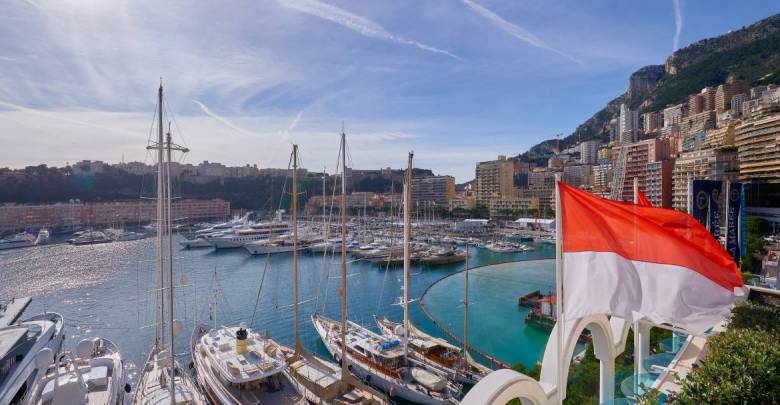 We selected for you top 4 yacht stories of the last week at Yacht Harbour.
Sustainable yachting celebration: first zero emission committee boat revealed
From 2 to 6 July, the sixth edition of the Monaco Solar & Energy Boat Challenge took place at the Yacht Club de Monaco, receiving over 400 participants and approximately 1,000 visitors. The event saw not only racing between eco yachts, but also highlights of the energy-saving innovations and research in the yachting sector.
The show was trademarked with intense racing, completing the first non-stop race of over 20 nautical miles in 3 hours, bringing into evidence technological progress of the sector. The winning teams in the avant-garde league were mainly representing Holland and France.
This year's event also received several large players on the market, including the German yard Nobiskrug and marine motor company Torqeedo, who presented a fleet of electric tenders.
Showcasing solutions for sustainable yachting as alternatives to the use of fossil fuels, first zero emission committee boat was presented in attendance of HSH Prince Albert II, the President of the Yacht Club de Monaco.
The 11.5-metre catamaran was designed by Espen Øino with engineering by Dario Calzavara to be built in aluminium. Capable of carrying up to 12 passengers aboard, the vessel would follow regattas of the Yacht Club de Monaco and be deployed for excursions in the Principality.
Initially designed for solar energy, with integrated solar roof panels, this project could also incorporate hydrogen production systems and sails to increase its range.
The catamaran model is due for delivery in 2020, with further design specifications to be revealed shortly. Menawhile, the next edition of the Monaco Solar & Energy Boat Challenge is scheduled between June 30 and July 4, 2020.
80m hybrid superyacht Artefact launched by Nobiskrug
German builder Nobiskrug has launched high-tech and environmentally-conscious 80-metre superyacht Artefact (also known as Project 790), following the completion of extensive outfitting works. The vessel has left the climate-controlled superyacht hall in Rendsburg, after 18 months in-build.
Unveiled during Monaco Yacht Show 2019, Artefact features distinctive aesthetic exterior and interior styling by Gregory Marshall Studio and Reymond Langton Design, respectively. The overall design concept reflects the discerning owner's persistence to achieve a list of special criteria that included environmental responsibility, technological innovation and guest comfort.
The quest for silent operation and maximum stability has been a driving force behind the concept for this vessel. In a major departure from convention, the Master stateroom is situated in the aft rather than the bow and all guest entertainment areas are situated in low-acceleration zones. Extensive hull development and testing have ensured that the vessel will ride comfortably.
The vessel's construction has now been nearly finished, with the composite superstructure completed, steel hull undergone extensive works; both filled, faired and painted, with integral elements successfully completed. Inside, furniture and artwork is being finalised and expertly installed.
– The use of solar panels and a large battery storage system allowing the vessel to operate for a limited time with no internal combustion engines operating;
– An innovative DC-bus diesel-electric Azipod propulsion system developed by ABB is combined with dynamic positioning, able to hold position without 2 / 2 dropping anchor to protect sensitive sea floor. At the same time, custom six-bladed propellers minimise noise and vibration at the maximum performance and efficiency;
– A wastewater recycling system for re-use of technical water;
– A  floor-to-ceiling glass central section complimenting 740-square-metres of curved and expressive glasswork weighing almost 60 tons.
Artefact will now undergo commissioning stage at the pier, including Harbour Acceptance Tests, ahead of the sea trials and delivery scheduled to summer season.
Superfast 103-knot tender 38 Grand Sport presented by Technohull
Greek builder Technohull has introduced its fasted ever boat 38 Grand Sport, with several units currently at the moulding stage, due for delivery at the end of summer. During pre-production testing, the 11.6-metre model hit an impressive speed of 103 knots.
Thanks to her Dynastream hull design, the vessel promises to guarantee stability and comfort for her guests even under the maximum speed. Pre-production models tested last year achieved a top speed of 103 knots over the ground, equivalent to 118mph.
Combined with its relatively narrow 3.1-metre beam, and a super-sharp semi wave-piercing bow, the intended speed specifications seem remarkable. The boat packs two Mercury Verado 300/350/400/450hp outboards as options on its notched transom, or three 450hp motors in the super sport version.
38 Grand Sport features sporty appearance thanks to new deck layout with a sun pad at the bow and twin loungers aft, plus a streamlined, low profile helm console. The yard's proprietary shock-mitigating bucket seats offer comfort at speed, or there are Shockwave or Ullman seats available on spec.
The vessel was equipped with other comforting hallmarks. Besides the high-quality solid teak decking, there is also an electric toilet, external shower and the option of a snug cabin in the bow. There is all-round LED courtesy lighting, too, and a bathing ladder which deploys and adjusts at the touch of a button.
The model's patented Dynastream hull took five years to develop with a dedicated in-house team of naval architects. This hyper-ventilated hull shape is 10-15 per cent more efficient than previous Technohull designs, offering lower fuel consumption for higher speeds.
90m superyacht Voyager: the largest commercial ship converted in the USA
US yacht market player Voyager Maritime Alliance Group (VMAG), has announced the successful completion of the largest superyacht conversion on the territory of the USA. VMAG project managed a complex refit of a 90-metre commercial ship initially launched in 1997, to become a fully integrated ocean-going superyacht named Voyager.
The transformation work on the vessel began at Leevac Shipyards in Louisiana in 2015. Back then, Voyager was bought by Hornbeck Offshore, a company that provides logistics support and specialty services to the offshore oil and gas exploration and production, mainly in the USA. Then, a three-year conversion into an explorer yacht was ordered.
First works done on Voyager included the lengthening of the platform, redesigning the bow area, and adding several superstructure decks for a completely new look. Then, Voyager was towed to Fort Lauderdale's Dania Cut.
During completion works, the superyacht was impowered with the new generators and took a complete interior rejuvenation. Overall, the vessel now boasts six decks with a helipad, spa room, dive centre, and extensive storage for tenders and water toys.