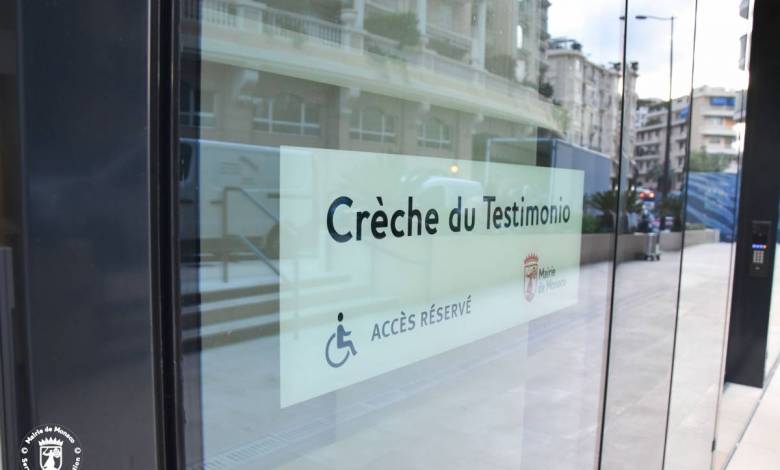 The Testimonio Nursery School opened its doors to children aged 0 to 3 and their families on Tuesday 3 January 2023.
Located in the east of the Principality within the Elsa Tower of the Testimonio II development, this new early childhood preschool can accommodate fifty children, is located in a 1,000 square metre space and employs a team of 20 people. Occupants of the two towers, Monegasque children and residents of the districts of Saint-Roman and Larvotto have been given priority to the available spots.
The opening of this nursery school is part of commitments made by the Municipal Council and Monaco's Town Hall: to prioritize and respond to the increase in demand for available spots in nursery schools and offer options which are geographically better for families. Monaco's Town Hall currently has thirteen locations in which 175 professionals are employed. These figures will be increased over 2023 with the opening of a new nursery school at the Palais Honoria, on Boulevard de Belgique, which will have space for 30 children.
Aside from the new nursery school, the Else Tower is also home to 181 state-owned housing units. The recently renamed Réséda tower will comprise of about 350 housing units and a car park with 1,100 spaces and is projected to be completed by June 2023.
At the end of 2022, HE Pierre Dartout, the Minister of State, was given a tour of the Elsa Tower by the building's contractors and Alexandre Giraldi, the architect behind the development. In addition to being connected to the Larvotto ocean thermal energy loop, which supplies heating and cooling to the Elsa Tower, the thirty-first floor is topped with solar panels. At 95 and 100 metres respectively, the two new Testimonio towers are among the tallest residential buildings on the entire Côte d'Azur.