Latest news
The 2022 Monaco Run Returns in Force For Everyone ….3…2…1 Blast Off!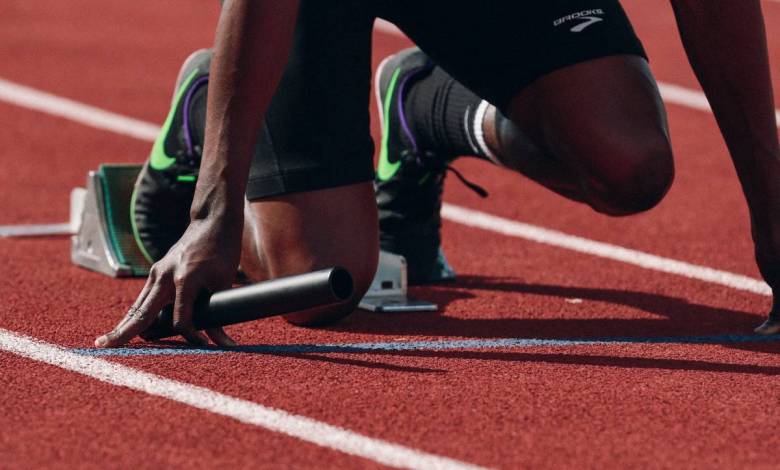 Another sign that normal life really will return in 2022 despite the recent COVID wave is that, this coming February, The Monaco Run is back in full force. And it's for everyone.
Three, two, one, Go and have fun! The Principality of Monaco wants you to celebrate a beautiful weekend to practice sport outdoor to feel better physically and mentally, based on the best sporting values and for a good cause. Monaco Run, after more than 10 editions has become a reference point both for international professionals and amateurs that would like to experience a set of foot races in the evocative setting of Quai Albert 1er in Port Hercules, overlooked by the Prince's Palace.
Monaco Run's hospitality area (Running Expo) has become a true meeting place for hundreds of people of any age and nationality, united by their common sporty spirit. There is something for everyone, from 8 years old and up. 
This event, in fact, organized by the Monegasque Athletics Federation has increased its popularity more and more, during the various editions, including among Olympic athletes
Pink Ribbon Walk 
It is essential also to take part in the Pink Ribbon Walk which is the most special occasion to motivate all women, both globally and in the Principality, to make a regular check-up in order to prevent this pathology and it is also a sign of solidarity towards whom who suffer – the more we talk about it the better it is. 
Registrations are Open
Registrations are open – so don't delay, get with the new spirit ….it will remind you whenever you are tucking in this Christmas and New Year of the "lean, mean fighting machine" that you are. 
In 2021 only professional athletes could race, but the 2022 edition of Monaco Run is delighted to welcome ALL running enthusiasts on both Saturday 12th
and Sunday February 13th.
On Port Hercule, there are four races to choose from over the weekend:
• The 1000m races for young and old,
• The 10km City Trail through the Principality,
• The 5km Herculis and its rolling trail,
• The Pink Ribbon Charity Walk
Online registrations for the Herculis 5km and 10km City Trail are available NOW!
A preferential rate is offered at €15 until 31 January and then €20 until February 12.
(In case of cancellation due to Covid, all registrations are promised to be fully refunded without conditions.)
Saturday Program – FREE
On the program, a lively Saturday on the Quai Albert 1er with the 1000m races, adults and kids from 8 years old and up and the opening of the "Running Expo" where you'll all meet from 10 am to 5 pm.
On the Quai Albert 1er, let your speed speak on this 1000m course made up of two 500m loops.
No excuses not to participate. Open to ALL for free. 
Sunday Program
On Sunday February 13th,
the recent but already traditional City Trail OPEN TO ALL will start from Port Hercule at 8:30 am. A delight of discovery. A 10km route to discover Monaco through its alleys, parks and monuments! The City Trail takes you on the Principality's iconic paths for a memorable event accessible to all.
and the 5km Herculis will start on its very fast course at 10:30 am. 
What does "very fast" mean: the 5km Herculis is one of the fastest courses in the world. From Port Hercules to Monte Carlo Bay, travel 5km while crossing the Principality on its main avenues.
Records range from breaking 13minutes to breaking 15 minutes. Breathtaking! 
Here are the legends from the recent past and their record-breaking runs: 
14:43 – Béatrice CHEPKOECH (Women's Record in Mixed race – 2021)
14:44 – Sifan HASSAN (Women's Record – 2019)
12:51 – Joshua CHEPTEGEI (Men's World Record – 2020)
Go if only to say you were there when records are broken. 
During this sporting morning, the Pink Ribbon Walk will cross the alleys of Monaco, walking for a good cause. The approximately 5km Pink Ribbon walk will start from Port Hercule on February 13, 2022 at 10 a.m.
Pink Ribbon Walk 
Pink Ribbon Monaco was created to raise funds and educate the public on the fight against breast cancer while supporting individual patients. These funds are distributed in research and screening centres. 
Pink Ribbon Monaco works closely with healthcare professionals to provide help and support when needed. By maintaining a constant dialogue with the Center Hospitalier Princesse Grace, one of the objectives is to provide information on screening and support centres for victims of breast cancer.
Contact: office@monacorun.com Tel: (377) 92 05 43 05