Latest news
The 20th anniversary of the Golden Foot Monaco Award Embraces Women and Men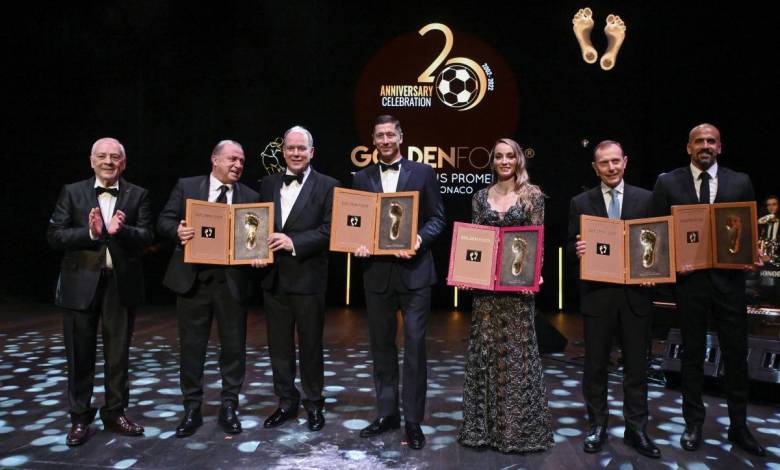 The first soccer ace to ever receive the Golden Foot award in Monaco on 26th August 2003 was Diego Maradona… it marked the start of the unique Champions Promenade where Maradona has a brass plaque featuring an imprint of his most precious natural treasure – his feet – together with his signature and his jersey number '10'.
The 20th anniversary of the Golden Foot Monaco Award took place on 21 December at 7 p.m. under the High Patronage of H.S.H. Prince Albert II of Monaco, who presented the prizes including the Golden Foot Award.
So joining Maradona on the Champions promenade in Monaco at this 20th anniversary award ceremony was Barcelona striker, Robert Lewandowski in a star-studded ceremony in the presence of Prince Albert II and Louis Ducruet. The 34-year-old also picked up his second consecutive European Golden Shoe a few months ago. The Polish captain has enjoyed a strong start in Barcelona, scoring 13 league goals in 14 appearances in La Liga. During his last season with Bayern Munich, who he joined in 2014, Lewandowski alone scored 35 goals during the year. He joins other soccer legends such as Mohamed Salah (2021), Cristiano Ronaldo (2020) and Luka Modric (2019), winners of the last editions.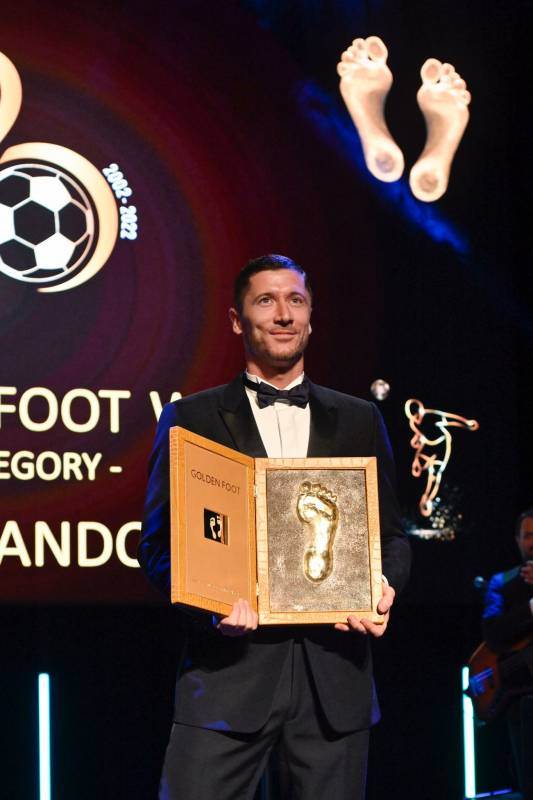 Speaking after receiving the award and widely reported Lewandowski expressed happiness, saying that it was a huge honour for him.
He added, "I am very happy, I am very proud, and for me, it's a huge honour to win this golden foot award, because I know that everything I do and what I did…I know how hard I have to work for this, and now I can be proud of myself and also the words that I want, so that has been a lot for me."
The Golden Foot award is an international career award only for football players having reached at least 28 years old, who stand out for their sports results (both as single players and with their team), for their personality and for the esteem of the public and football experts.
The peculiarity of this award is that the winner leaves a permanent mould of his footprints on "The Champions Promenade", a "Walk of Fame" of international football on the seafront of the Principality of Monaco, close to the terraces of the Casino de Monte Carlo. A football player can win the Golden Foot award only once.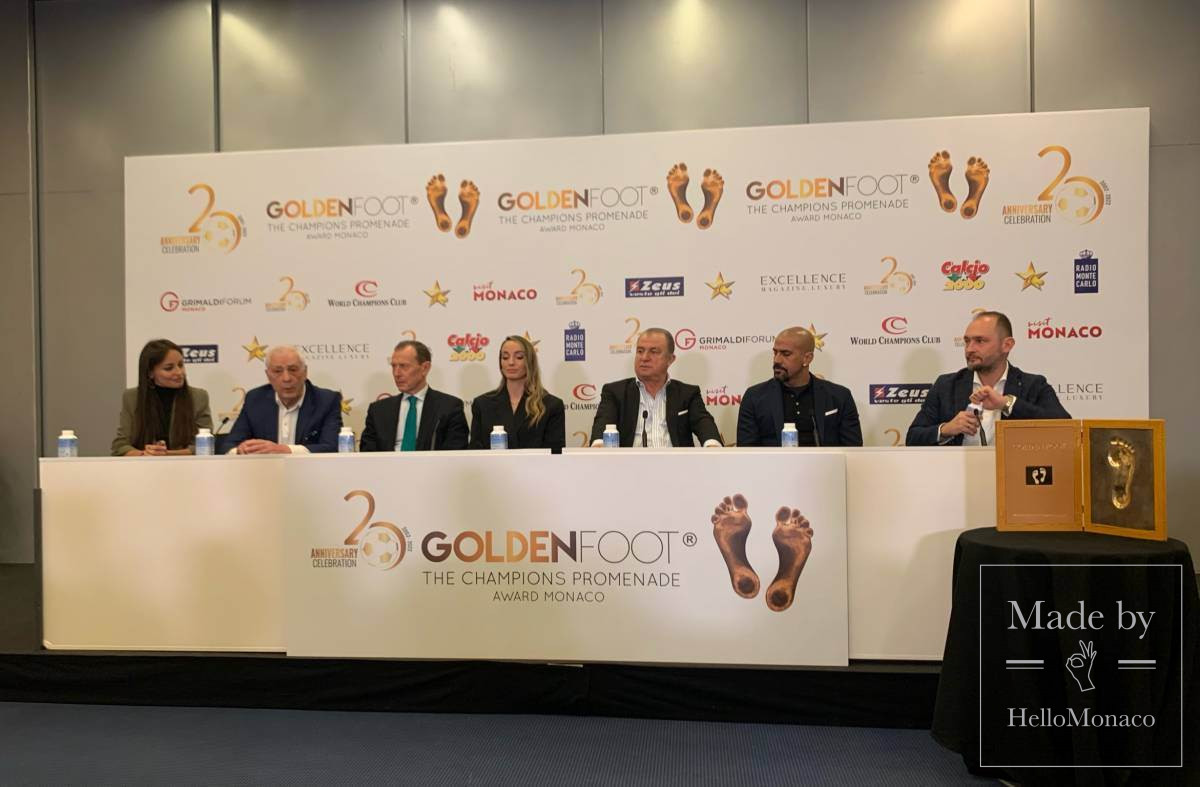 A New Women's Champion
Kosovare Asllani is the first to win the Women's Golden Foot. The 33-year-old plays today at AC Milan in mid-field. She will soon find the imprint of her feet on the Promenade of Champions. It's a great move forward for women's football.
Since 2007 Kosovare Asllani has been part of the Swedish women's national team. In 2019, Sweden finished third in the Women's World Cup. From 2019 to 2022 she has been playing at Real Madrid, and from 2012 to 2016 she was at PSG. She particularly excelled in her country, when she played for Linköpings FC, who won the Swedish Cup, the Swedish Super Cup and were crowned Swedish champions in 2009.
Football Legends
Emilio Butragueño, Fatih Terim, Juan Sebastián Verón each received the Golden Foot Legend award.
The Golden Foot Prestige prize rewards a club or federation president. Florentino Pérez, the famous manager of Real Madrid, is the third winner of the prize, after Andrea Agnelli in 2020 and Gabriele Gravina in 2021.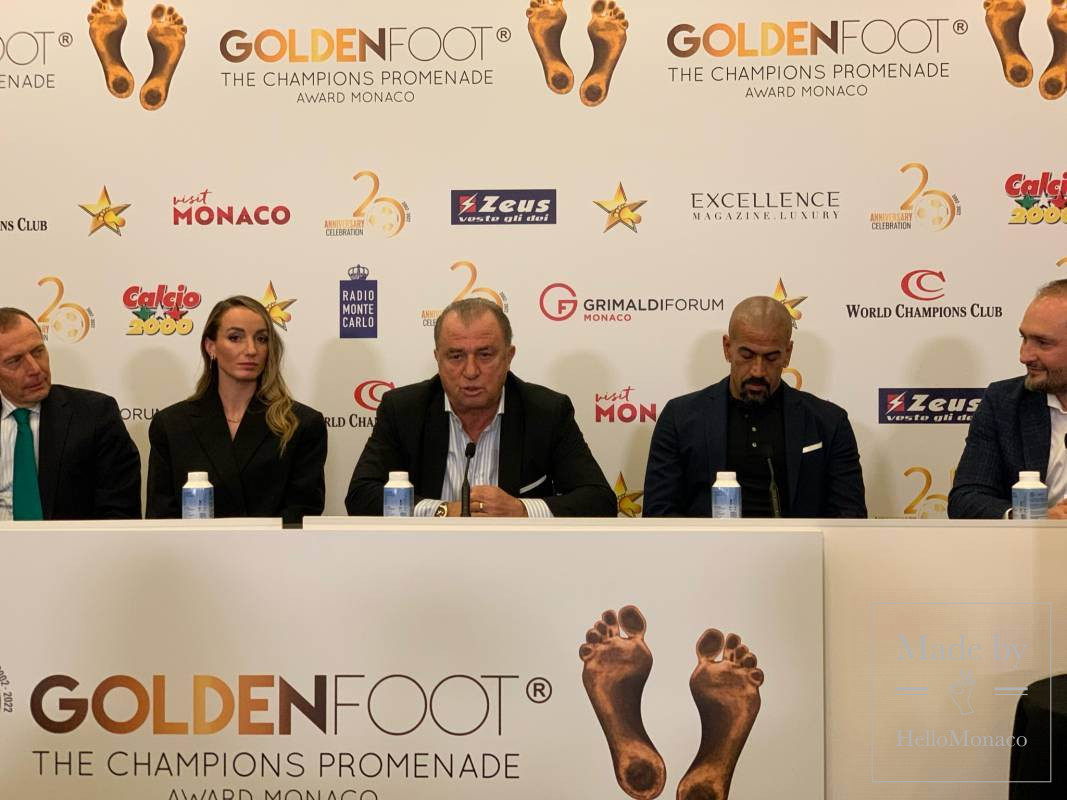 Metaverse Foolball Museum
Did you know that close to fruition is the next Monaco first linked the Golden Foot: The Promenade of Champions in the Metaverse as a digitized Football Museum.
Imagine golden feet, framed and enhanced with light beams… modernized with QR Codes that invites the audience to give life to the feet one admires so much. Thanks to augmented reality, and digitized scenography a player still alive could appear in remarkable imagery with archives testifying to his eternal glory. Monaco has become the Hollywood Boulevard of football and now is on the cusp of launching into the Metaverse.